Nubia par Phil Jimenez :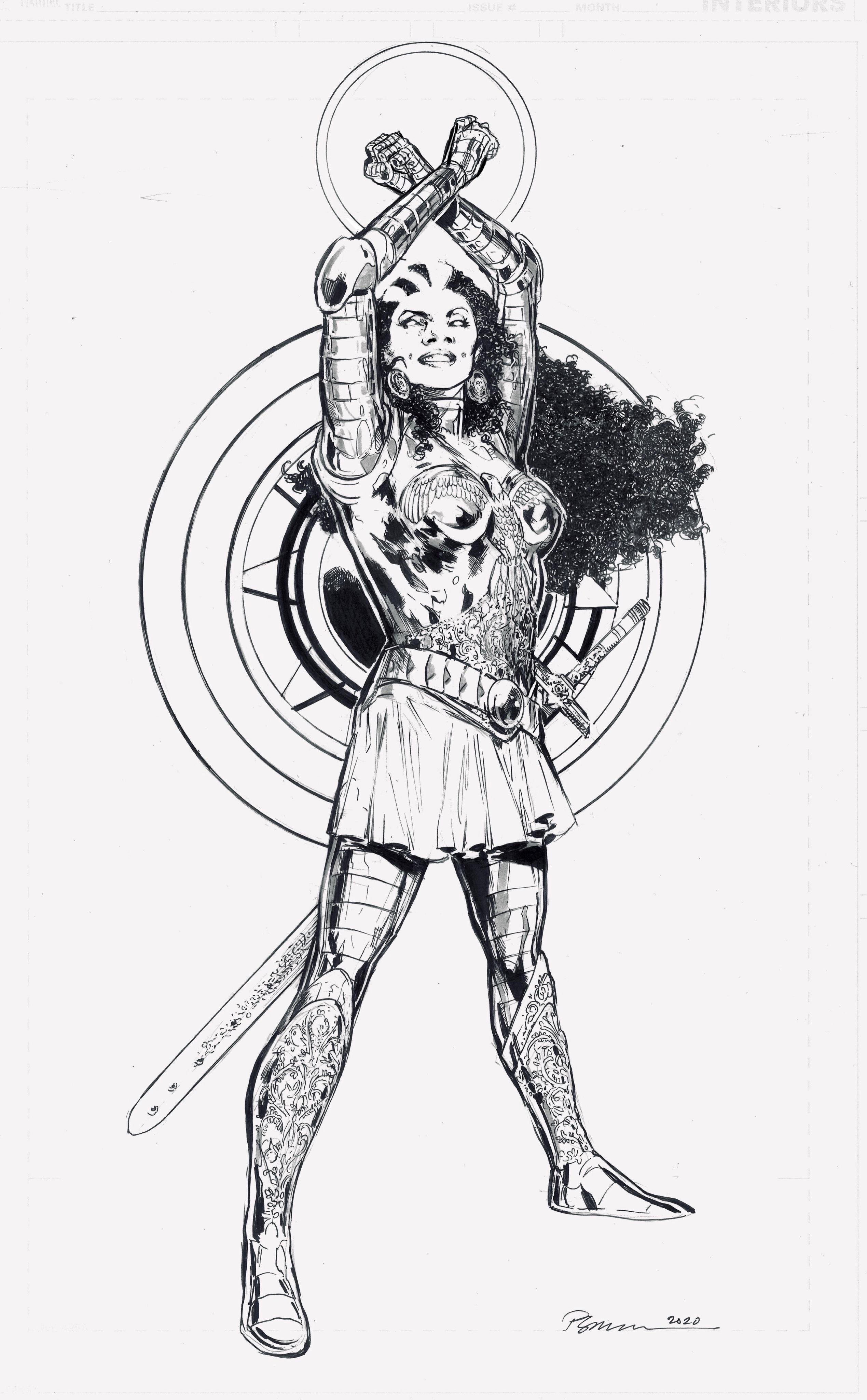 Donna Troy par Phil Jimenez :
Hommage à George Pérez avec Donna Troy et Starfire :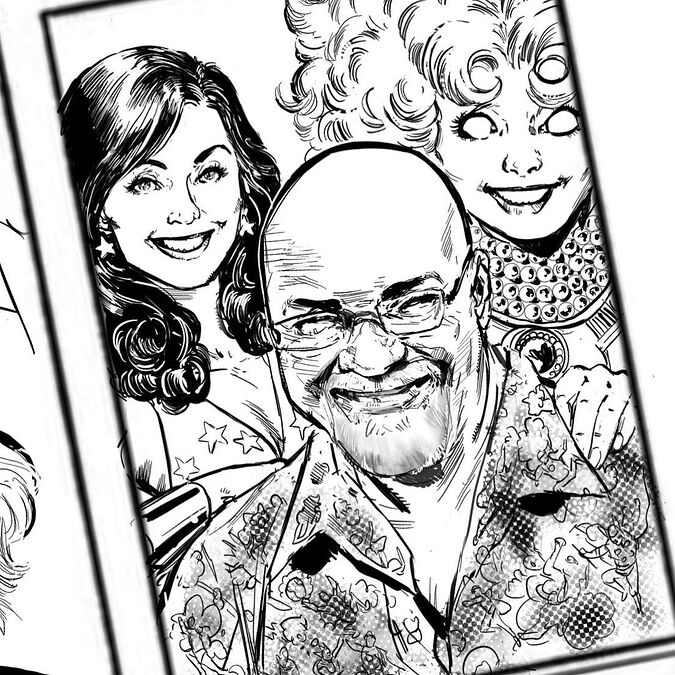 Shared this on Twitter yesterday; I was slowly working on one of those "6 fan art" grids and found it was impossible for me to draw anything without acknowledging #GeorgePerez. His influence on my art, my way of storytelling, and my love for characters like #DonnaTroy and #Starfire make me a #Perezfan forever — my life is aces because of him! #lifelongfan #mycomicspops #Titans #Crisis #WonderWoman #lifechanging
Les Titans (version Rebirth) avec Donna Troy et Nightwing, dessin pour la couverture d'un paquet de cartes à jouer :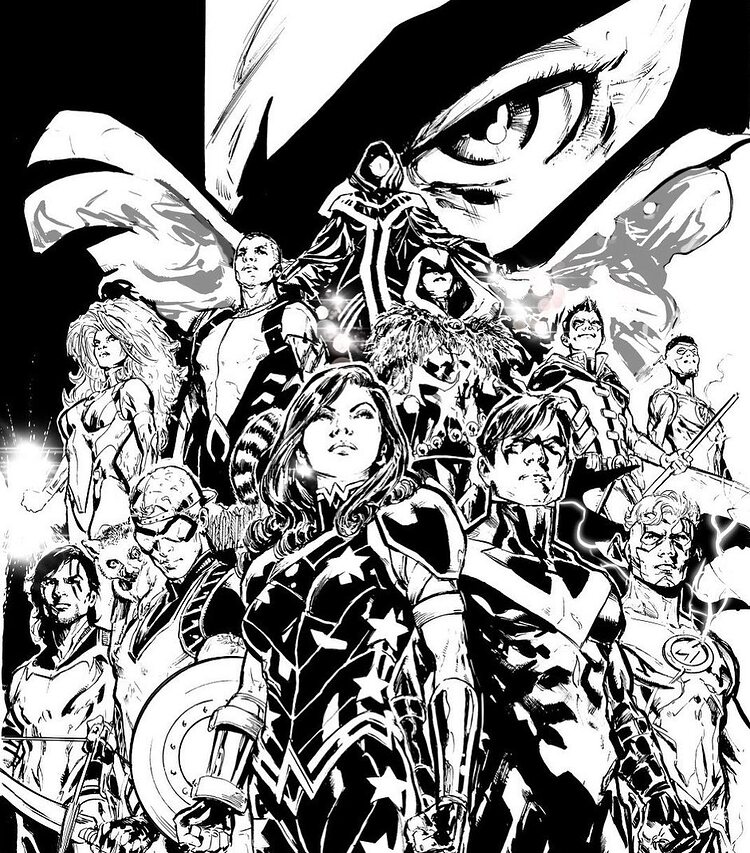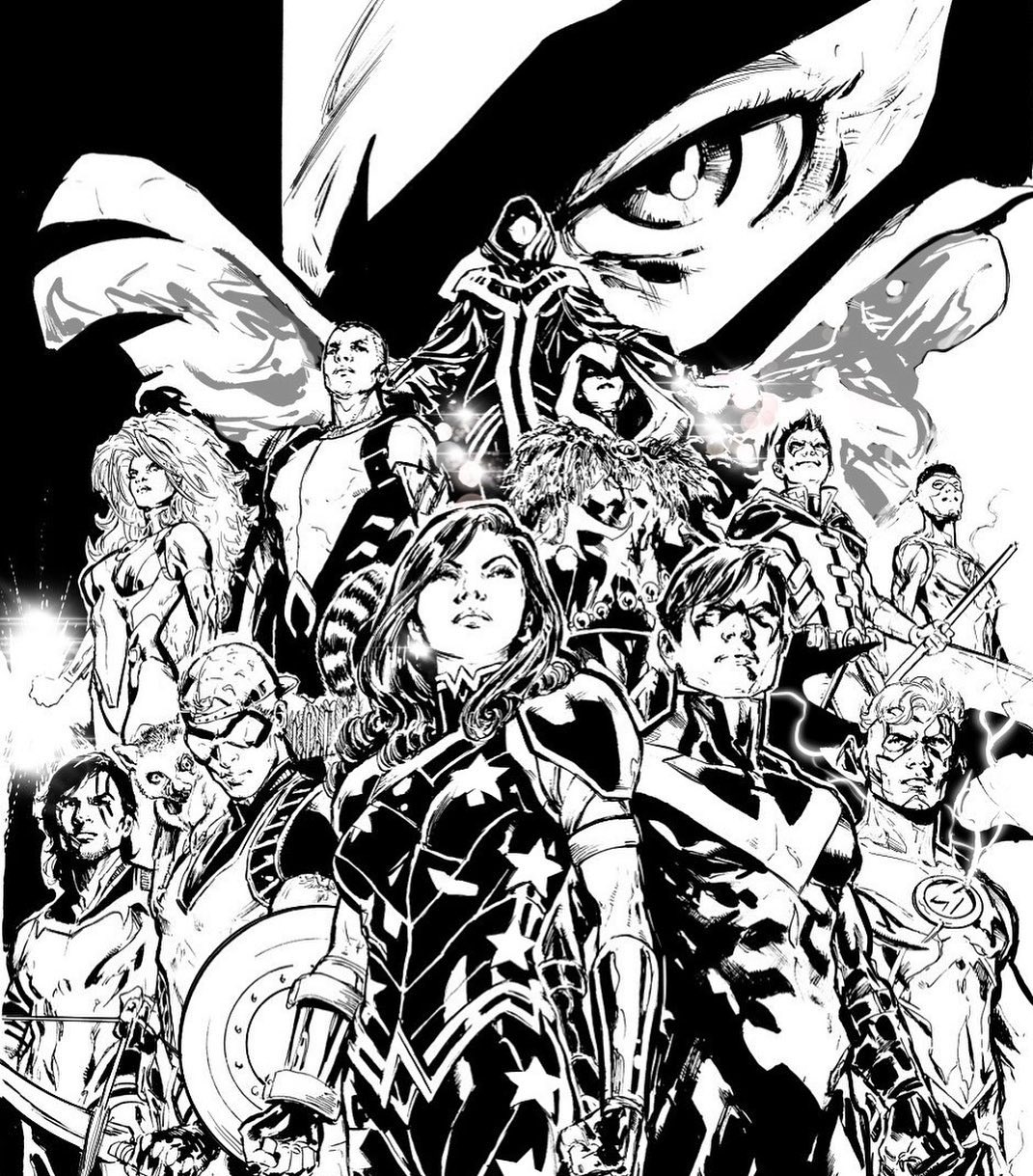 A #Titans cover from the #Rebirth era a couple years back; another nostalgic quick trip down memory lane. The #Titans are a group I seem to get instinctively (was weaned on 'em after all) and any chance to draw them, especially with #DonnaTroy and #Nightwing front and center, is a treat. I miss her starfield costume though! A combo of traditional and digital inks, I only seem to have a low res file, unfortunately. Enjoy! @dccomics #pencils #inks #procreateapp #generations #youngheroes #itsallaboutthehair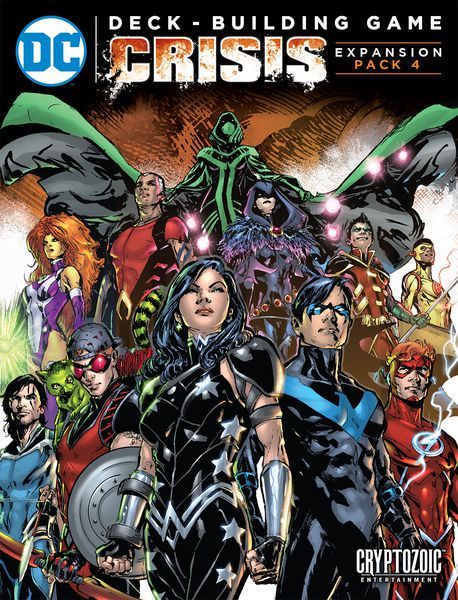 Alors quand tu te mettras à lire les textes, le côté patrimonial va encore plus te sauter aux yeux, je crois.
Jim
Lorsqu'il a posté ça et que j'ai lu son projet, j'ai vraiment regretté que ça n'ait pas vu le jour. J'aurais adoré voir ça !
En attentant, j'attends avec beaucoup d'impatience la sortie du Historia. Les extraits qu'il poste régulièrement sont sublimes !
Bonne idée.
Et purée, son projet d'aventures avec toutes les versions de l'héroïne, j'aurais bien aimé le lire.
Jim
Wonder Woman par Terry Moore :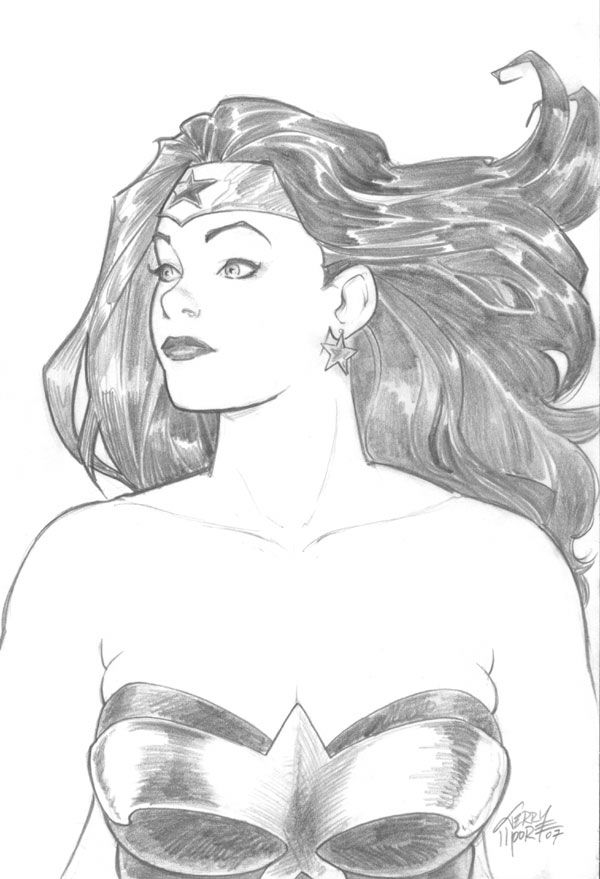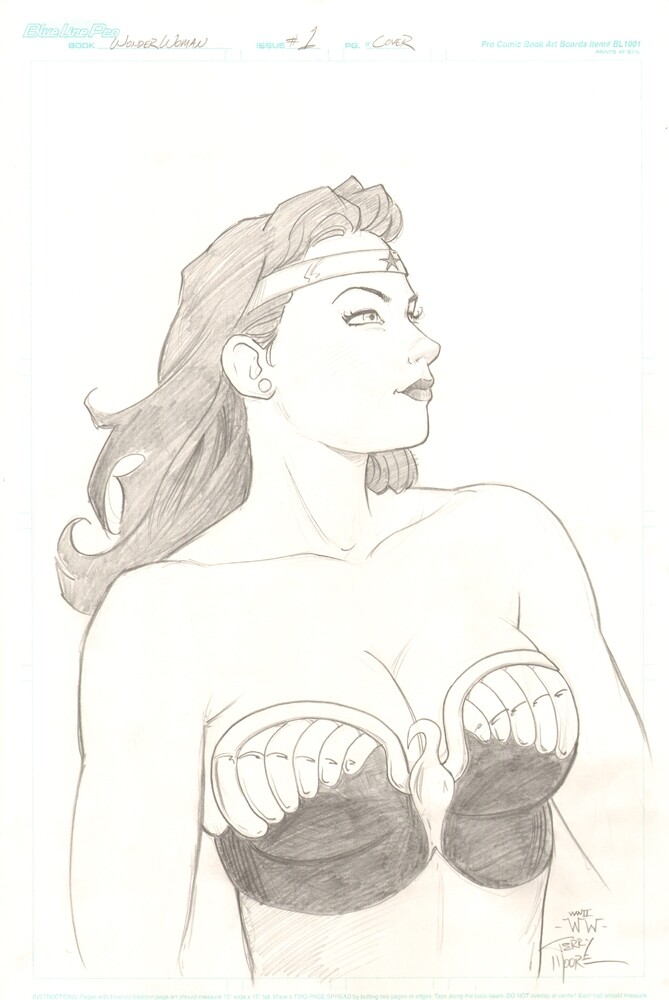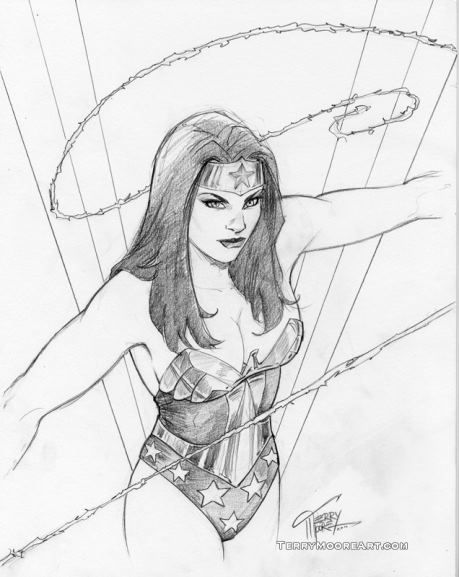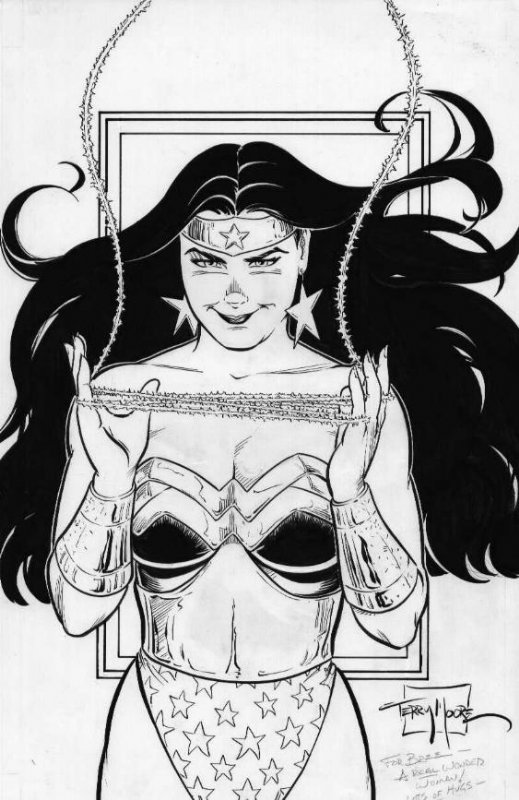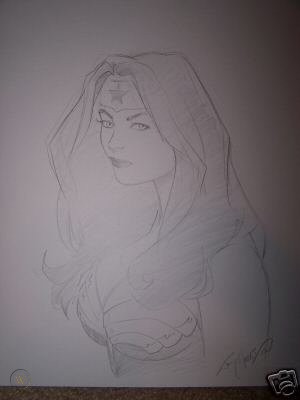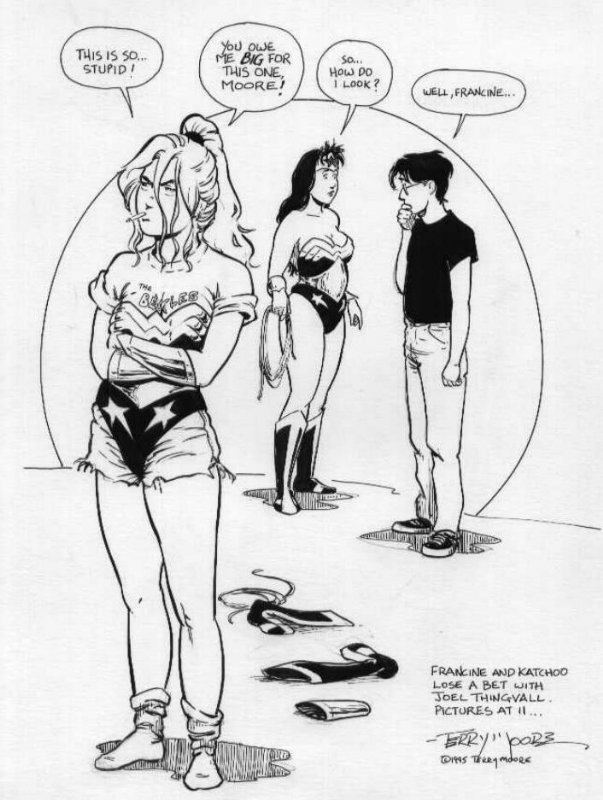 Jim
Wonder Woman par Kyle Baker :
Jim
Wonder Woman par Francis Manapul :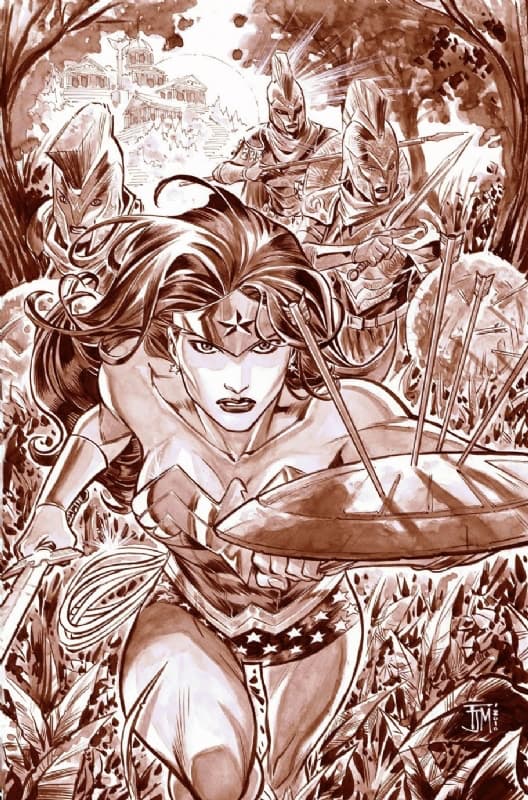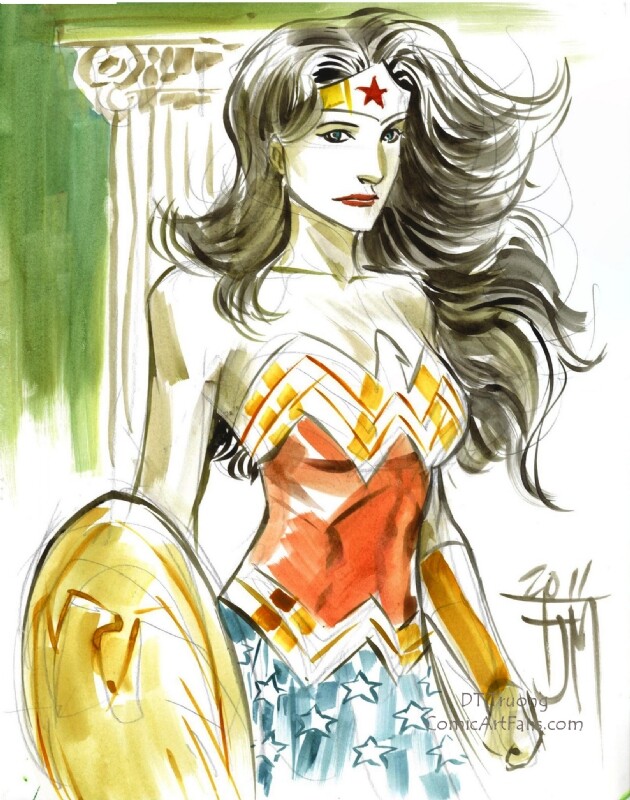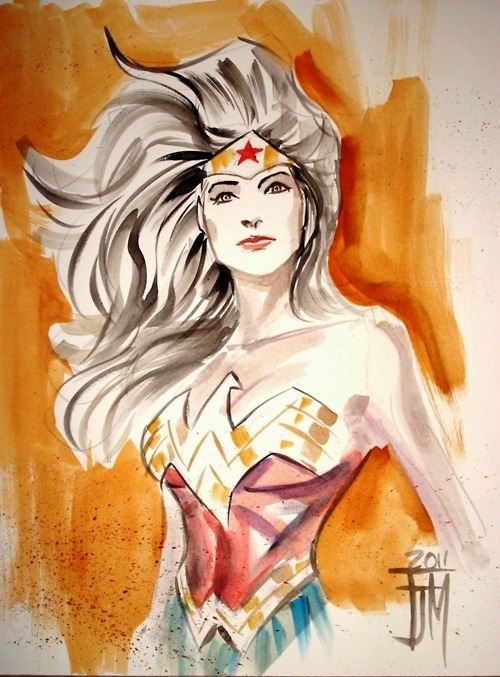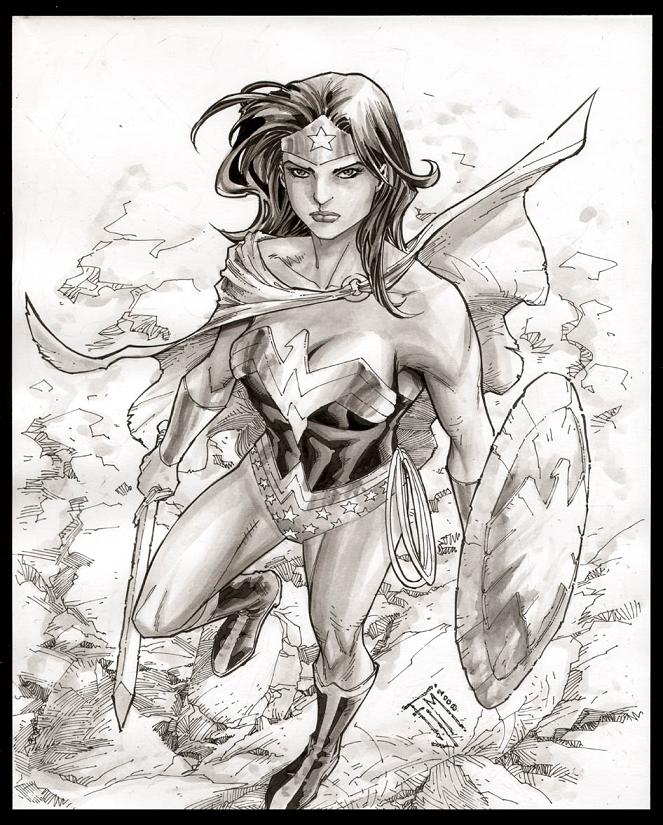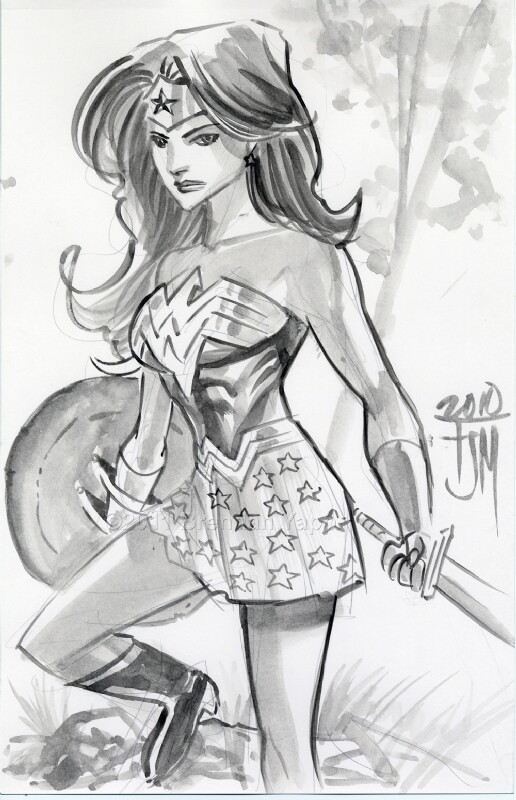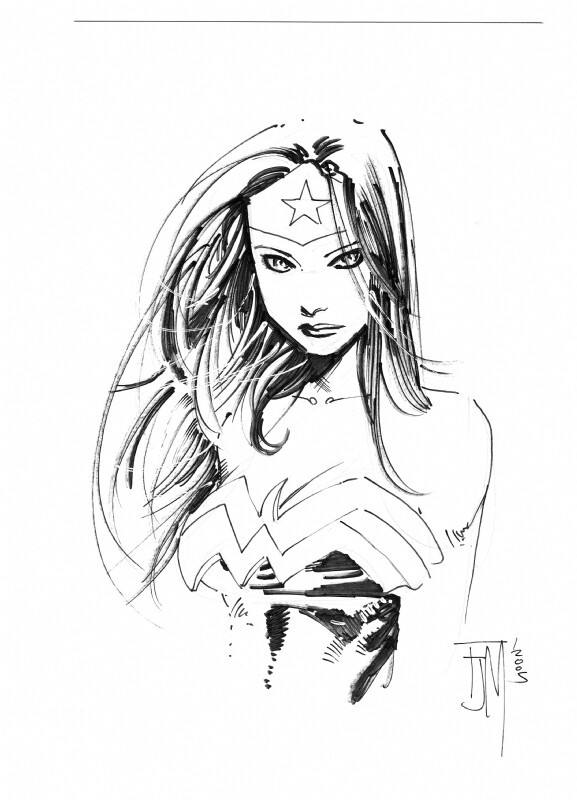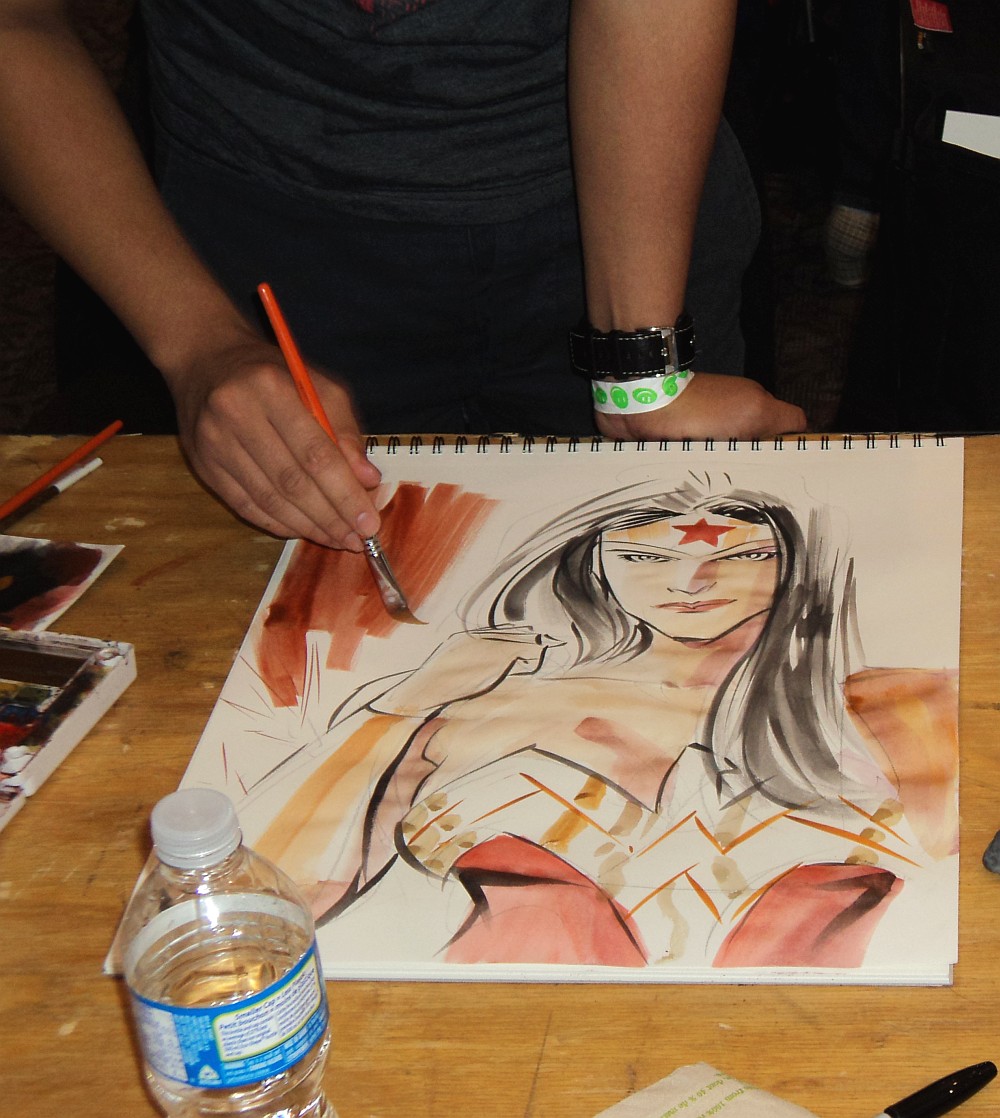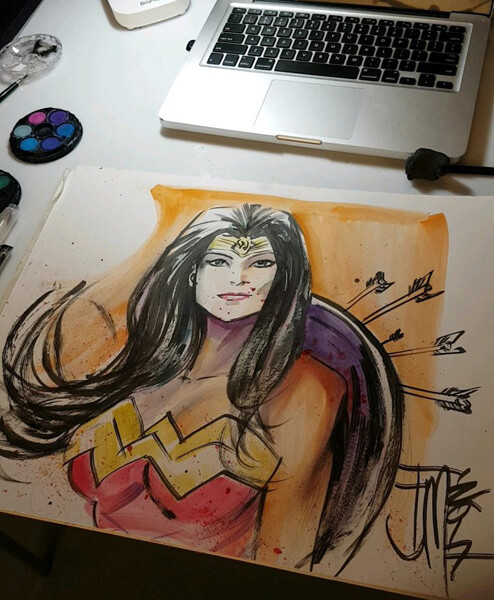 Wonder Girl :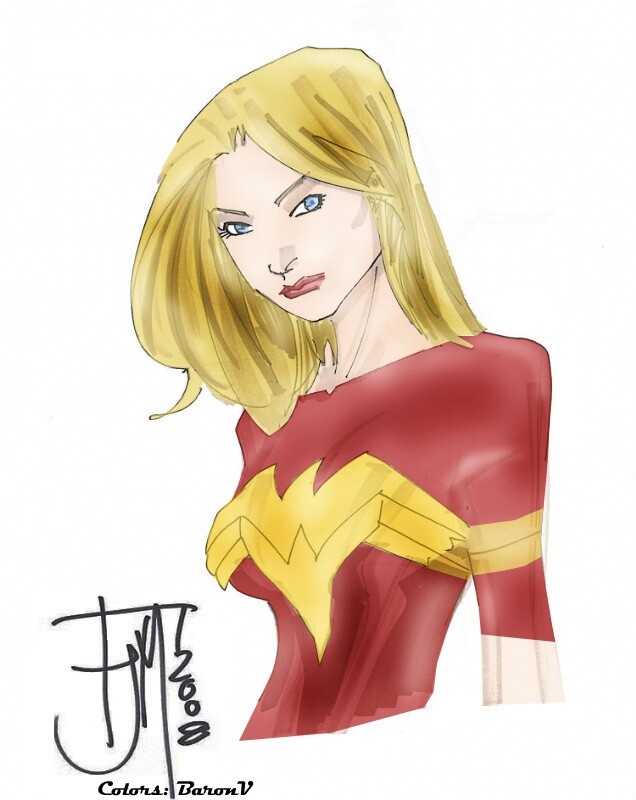 Jim
Wonder Woman par Brett Booth :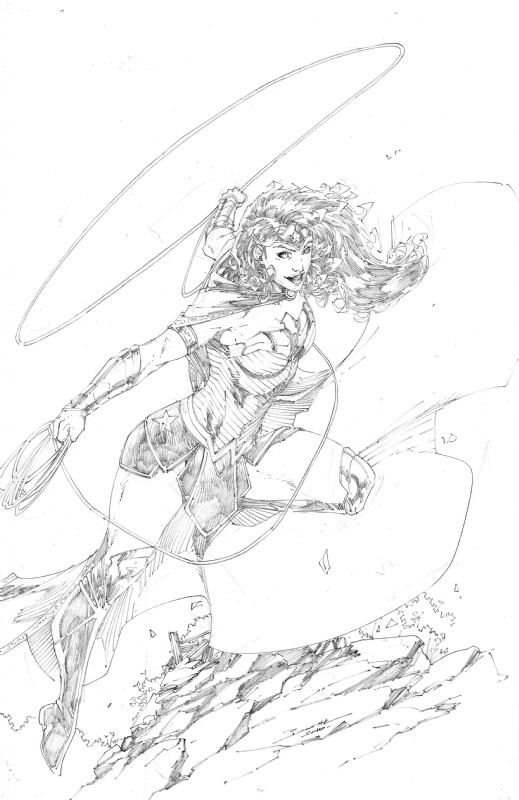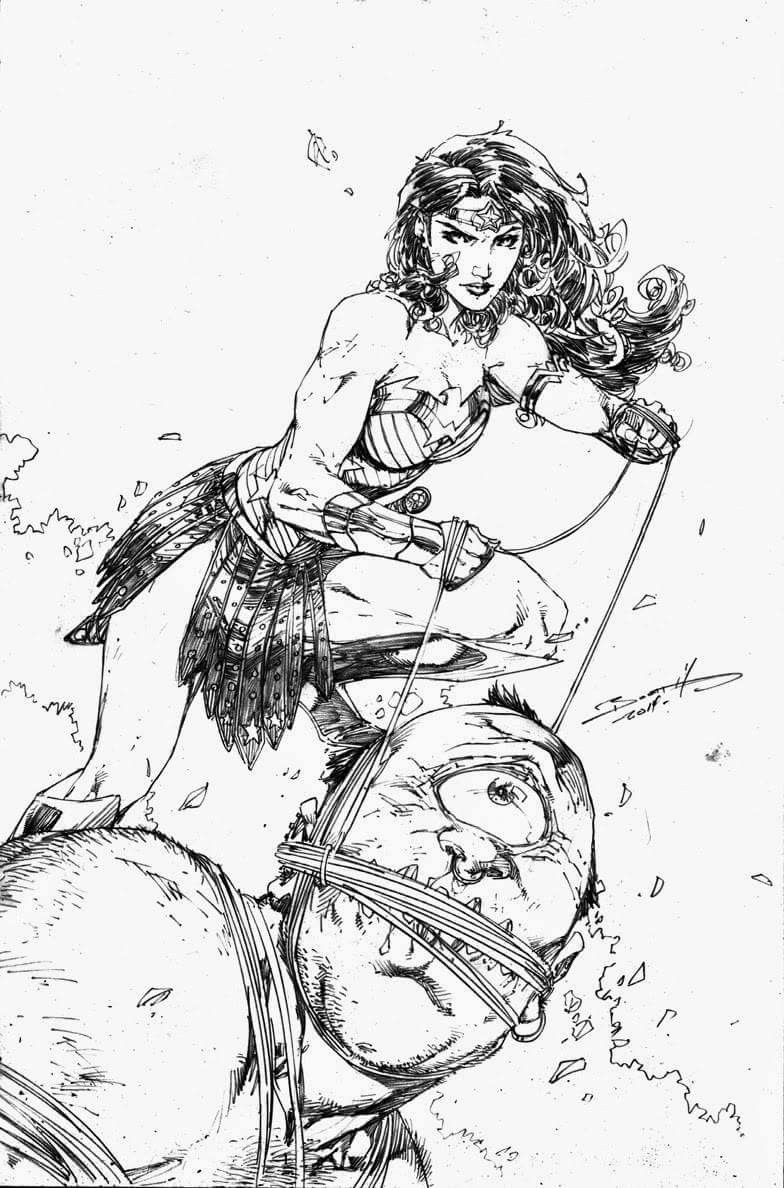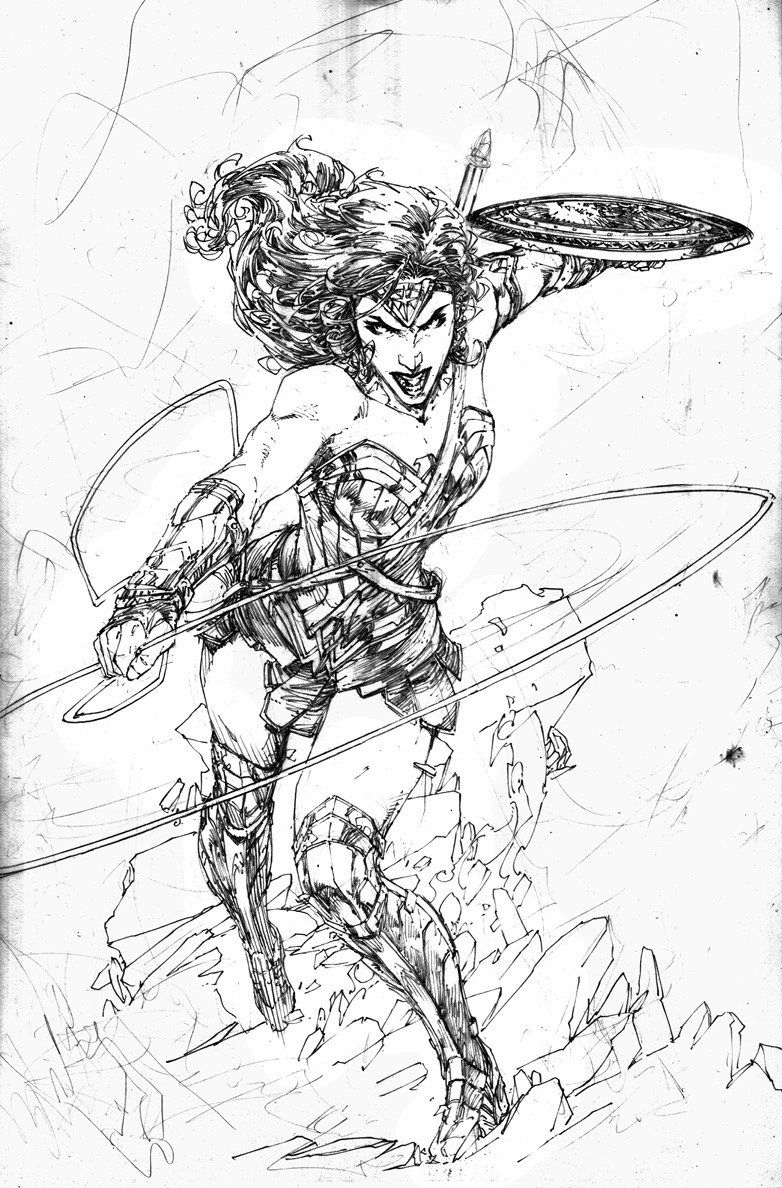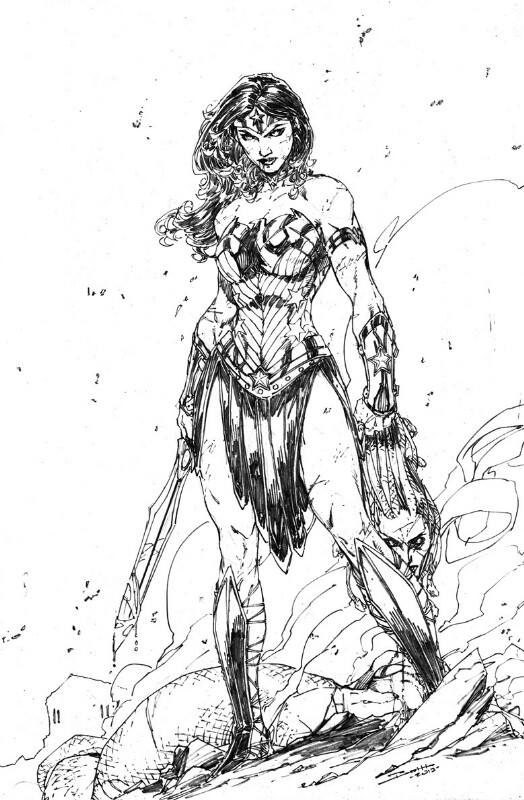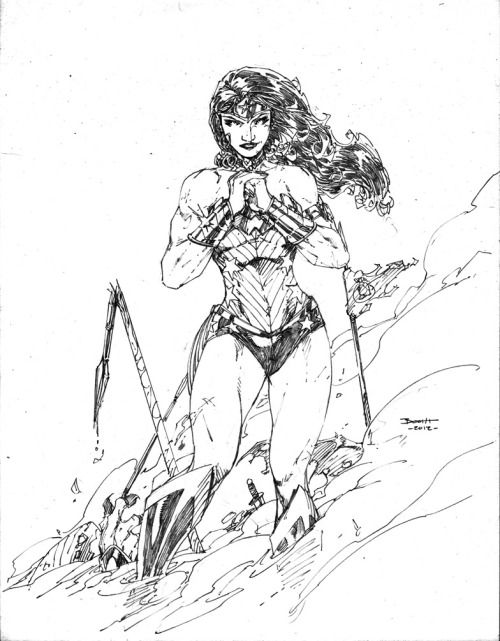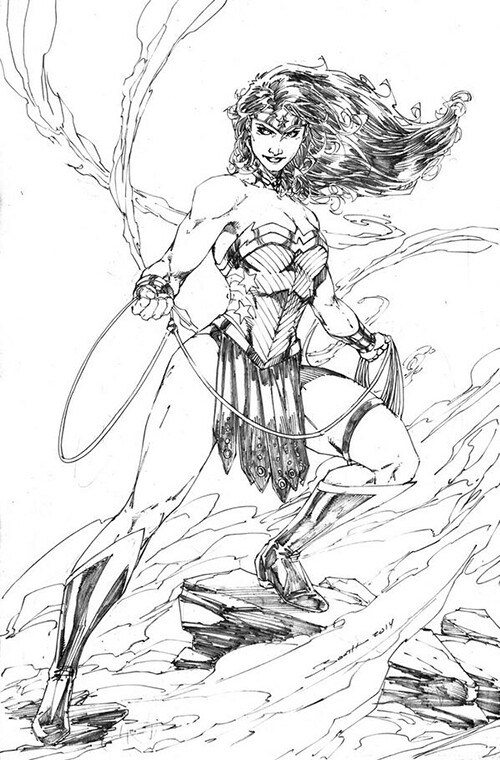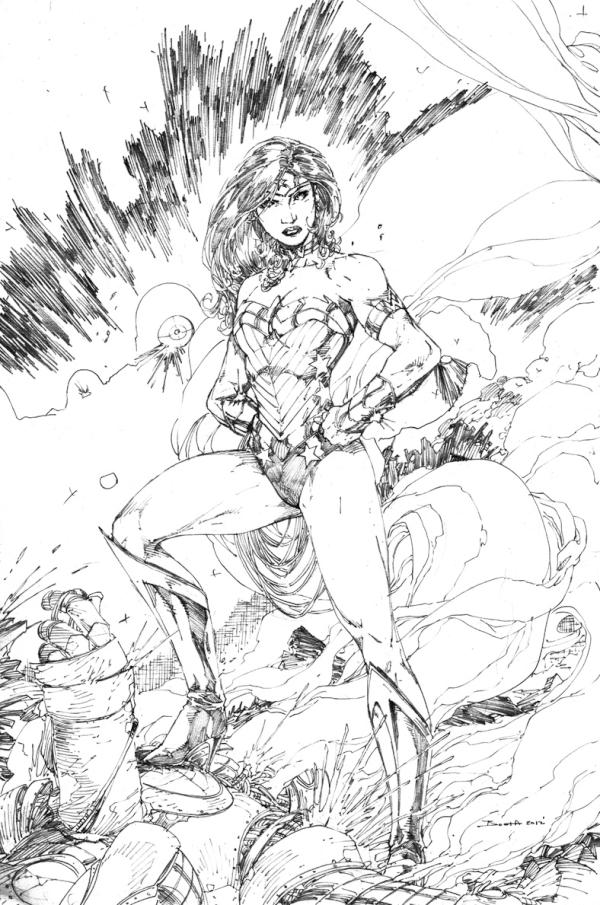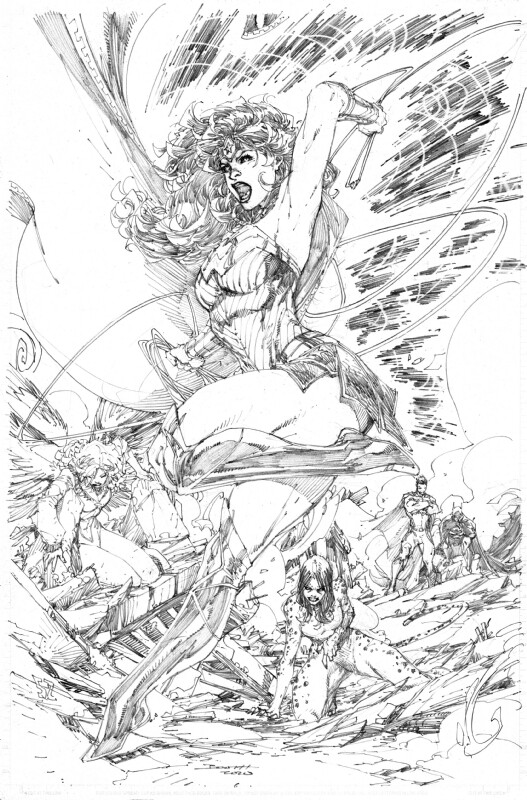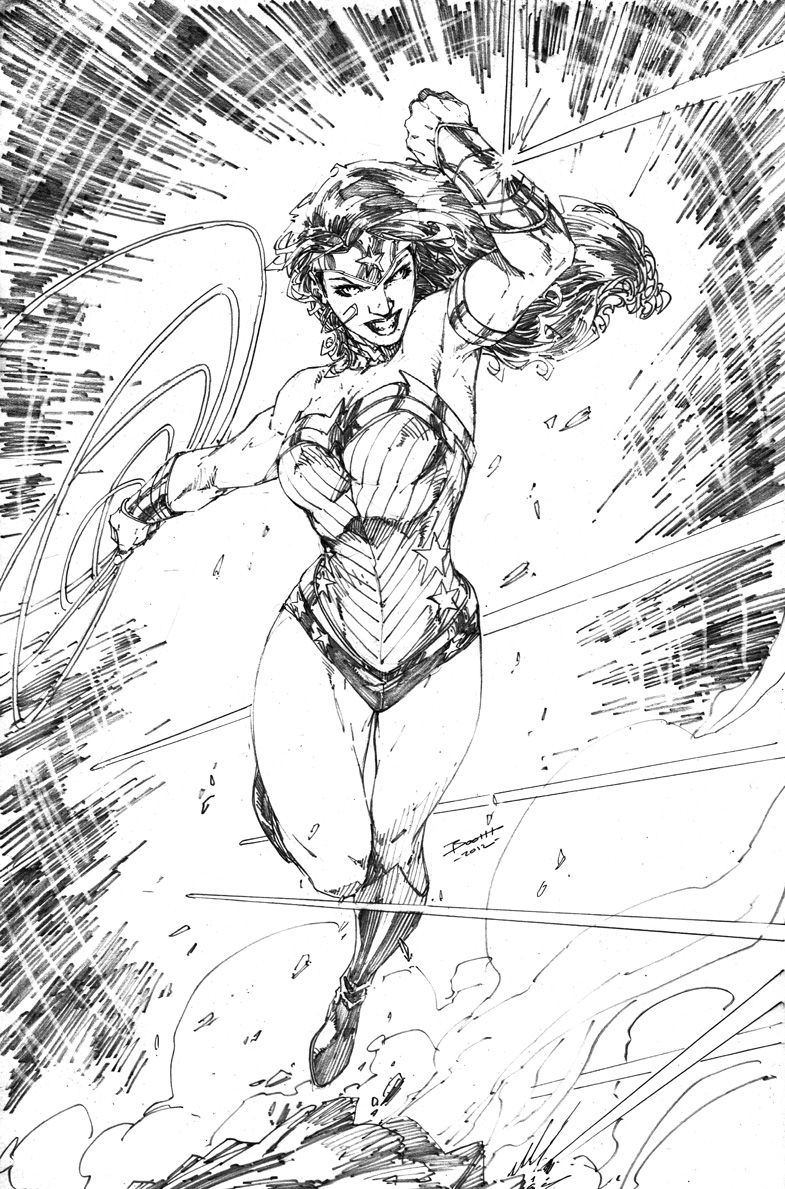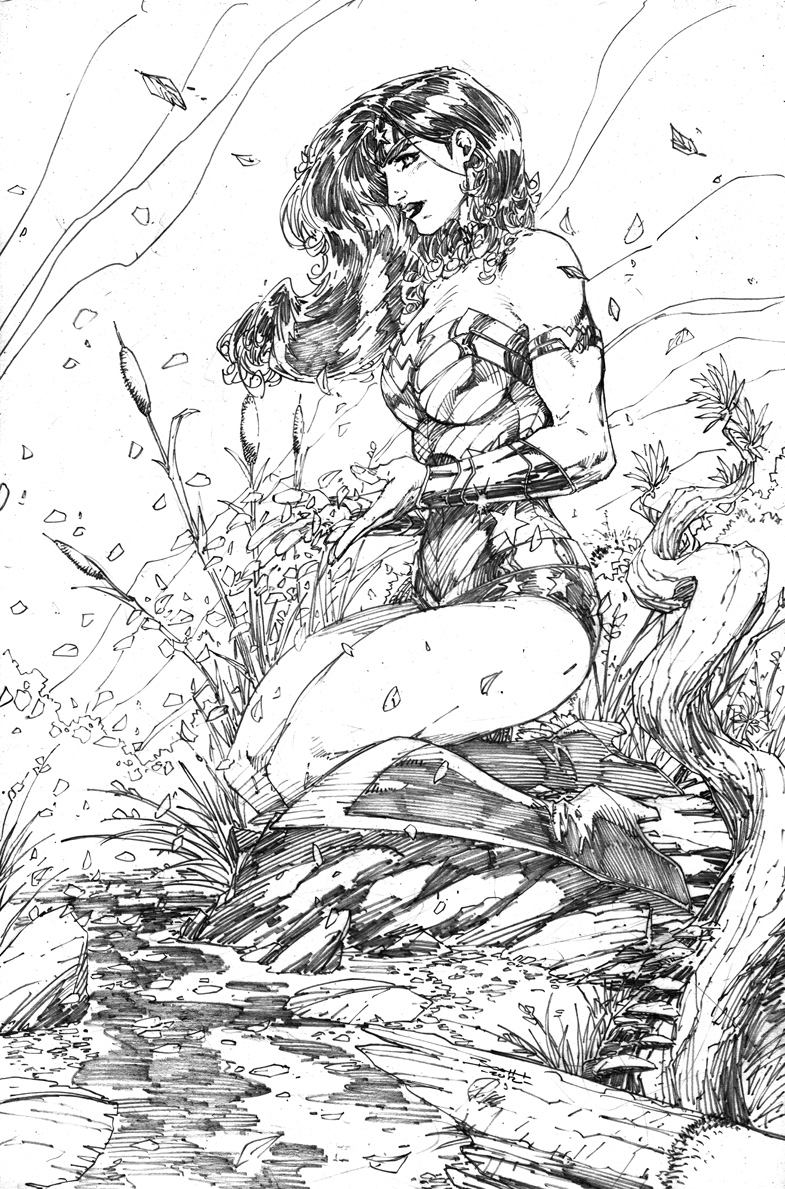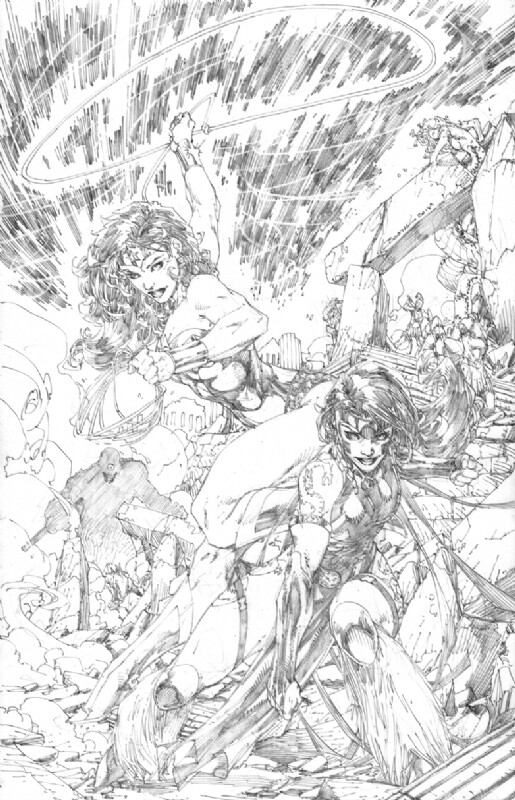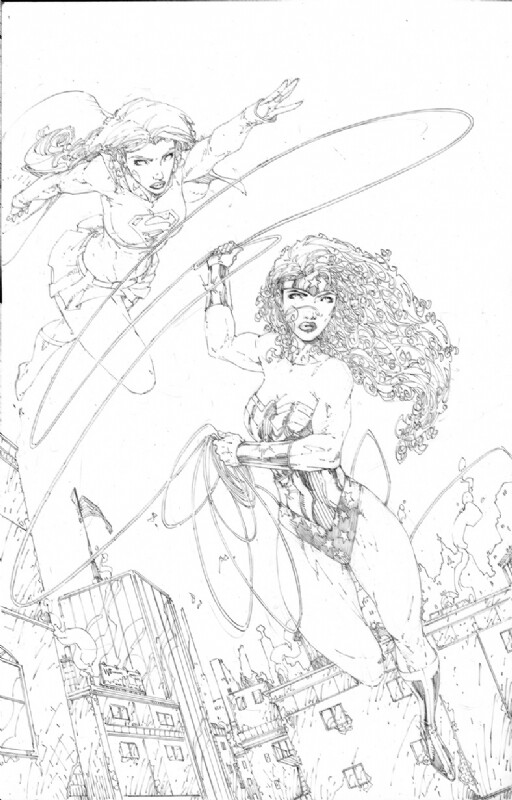 Wonder Girl / Donna Troy :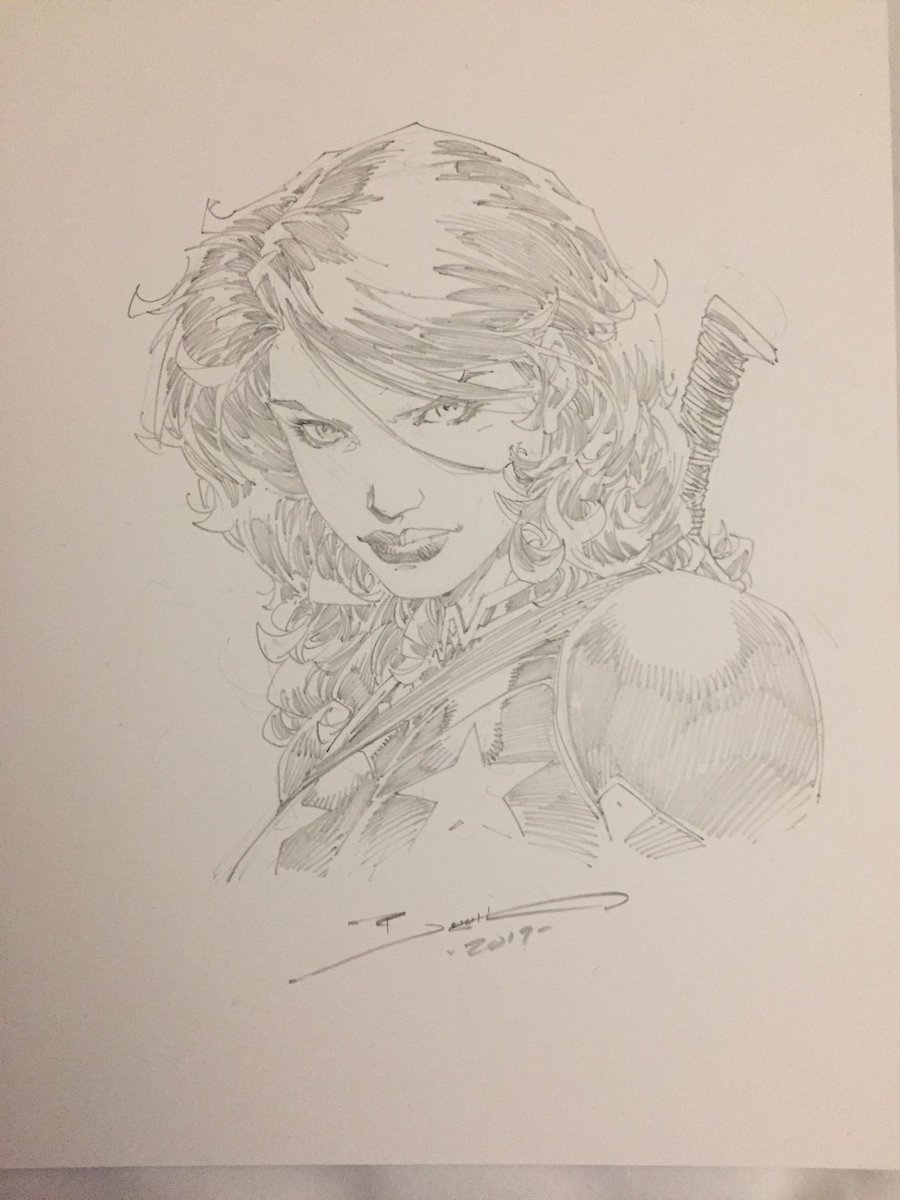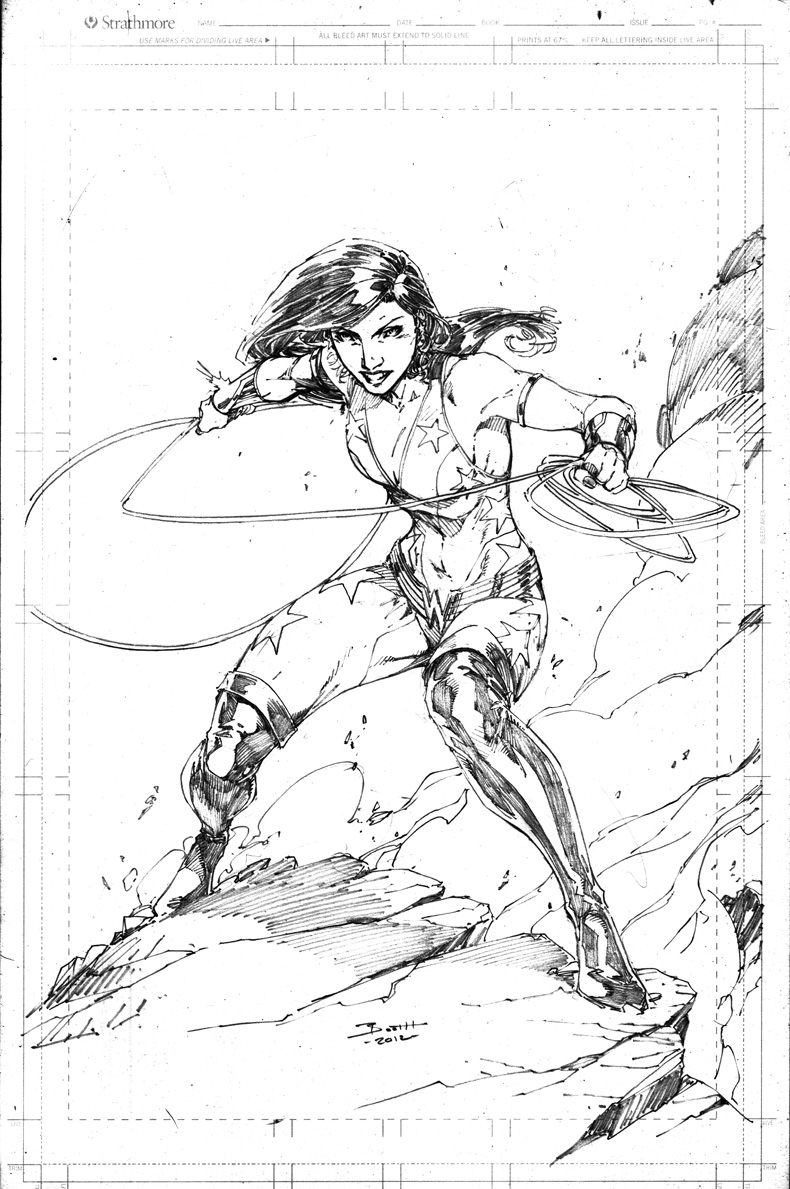 Jim
Wonder Woman par Marcus To :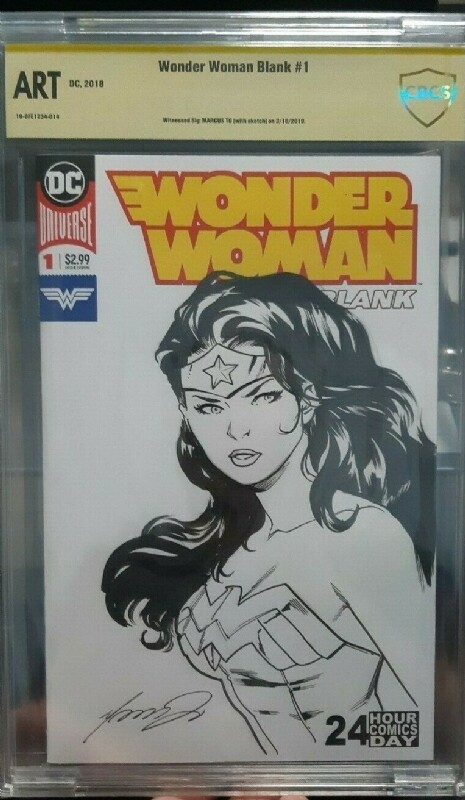 Jim
Wonder Woman par Tom Raney :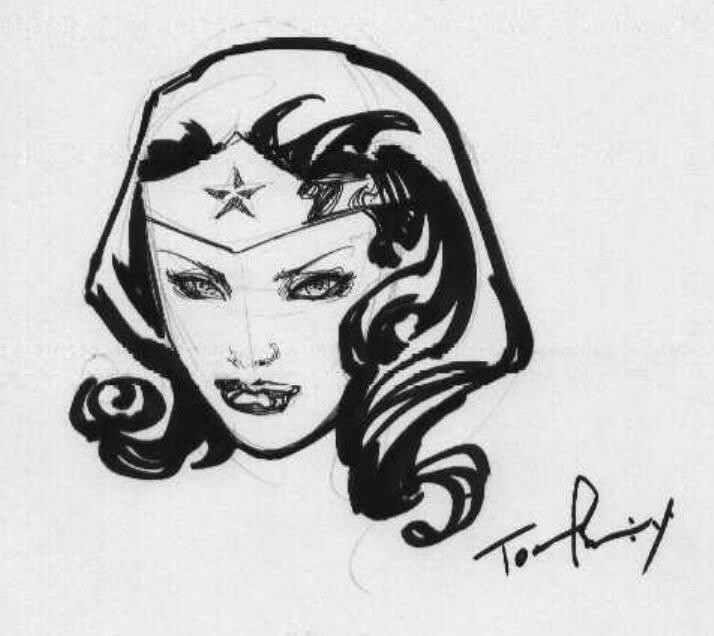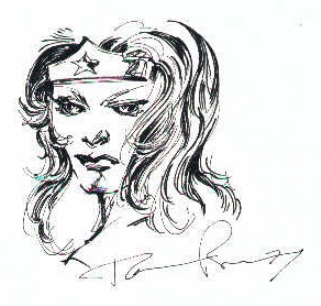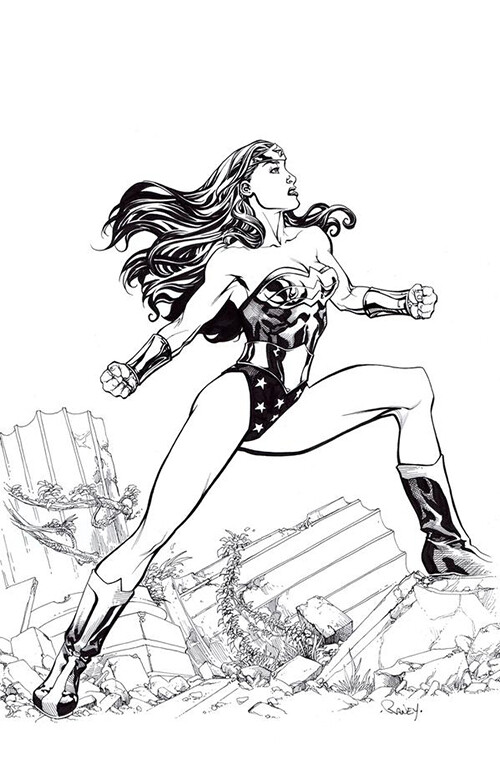 Jim
Punaise, le Historia donne trop envie !
Wonder Woman par Todd Nauck :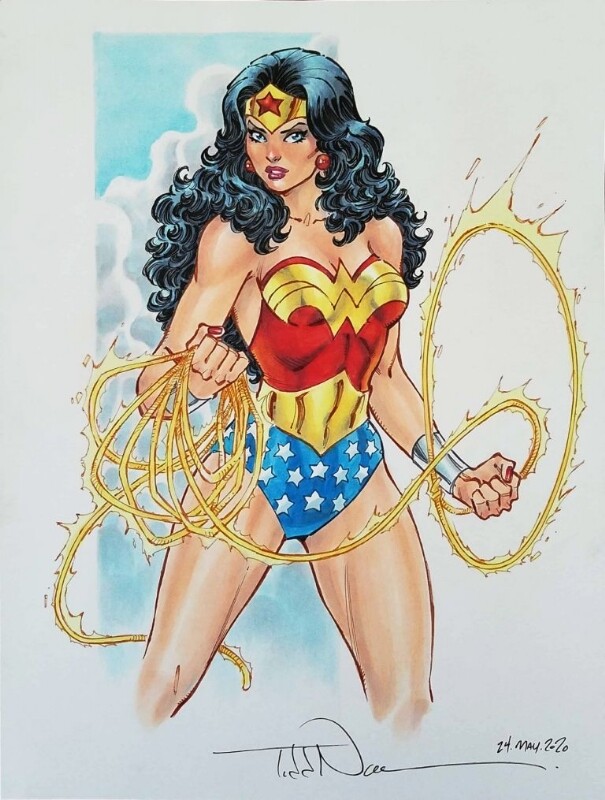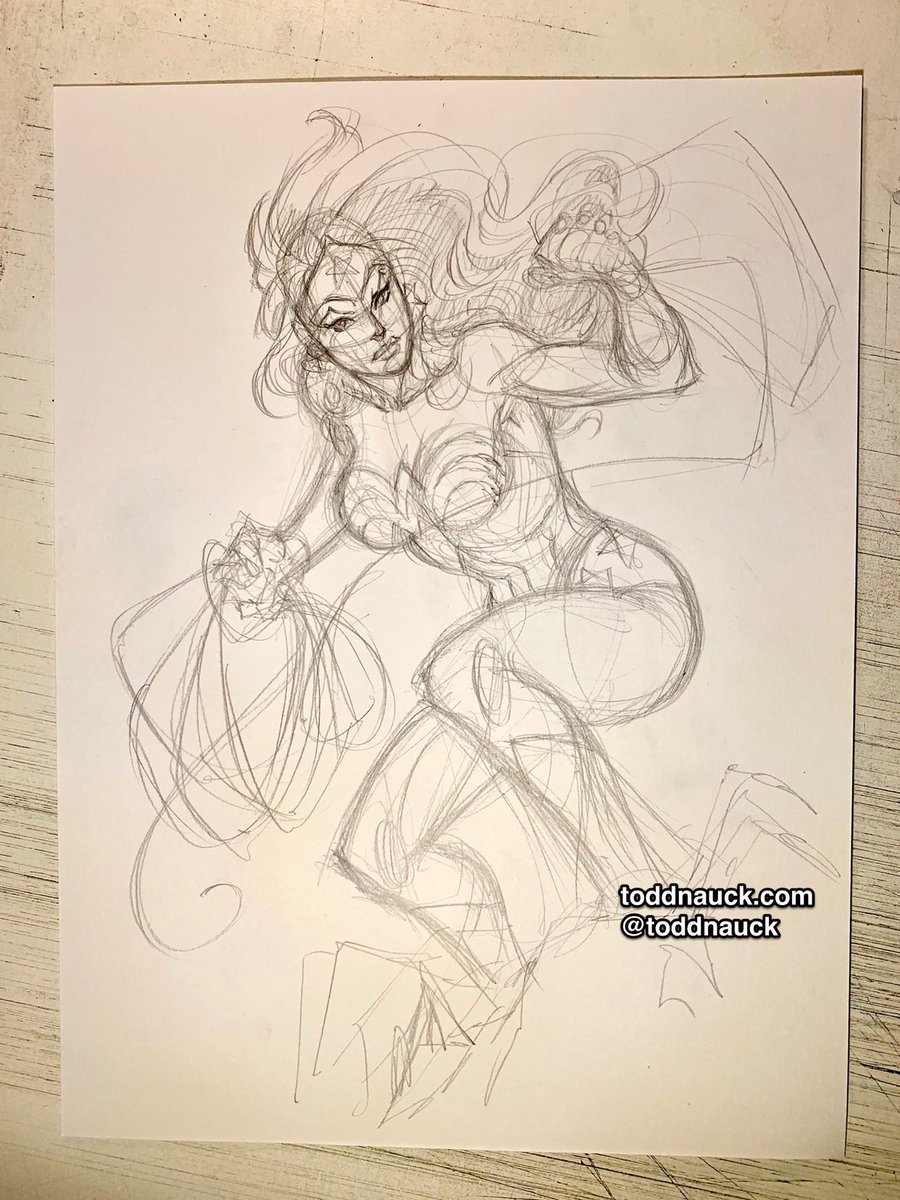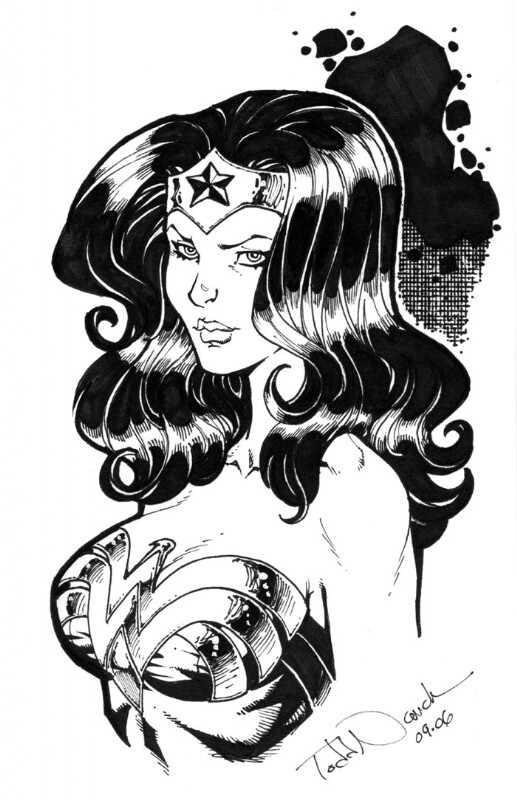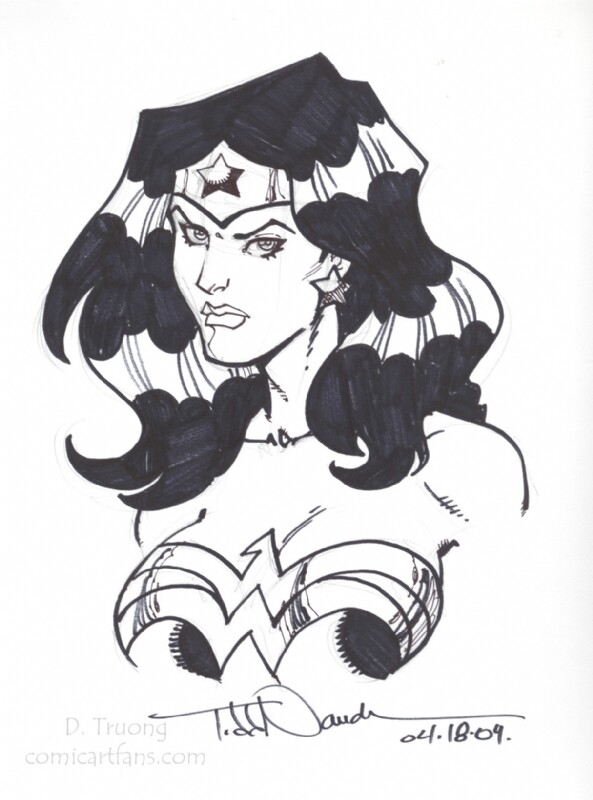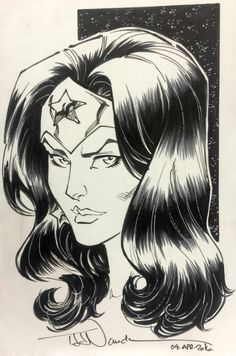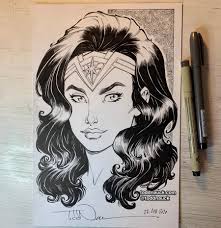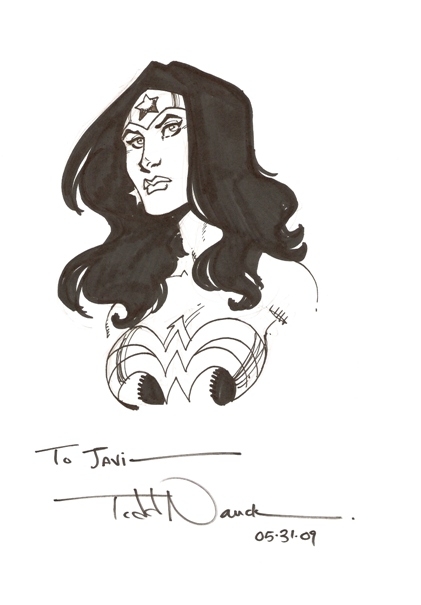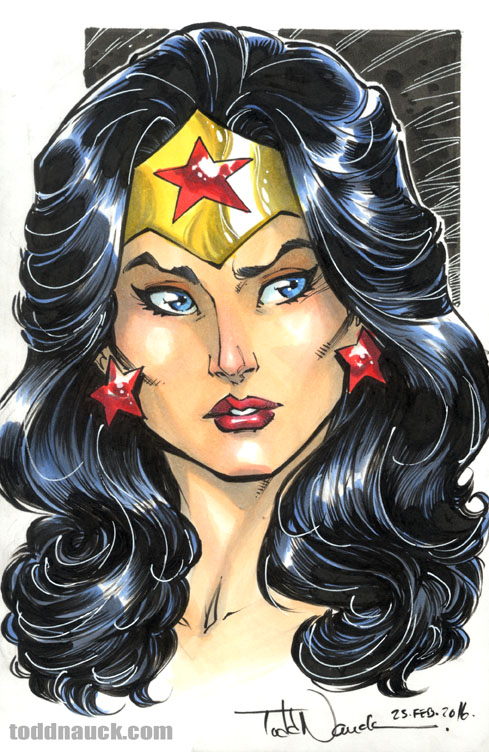 Wonder Girl / Donna Troy :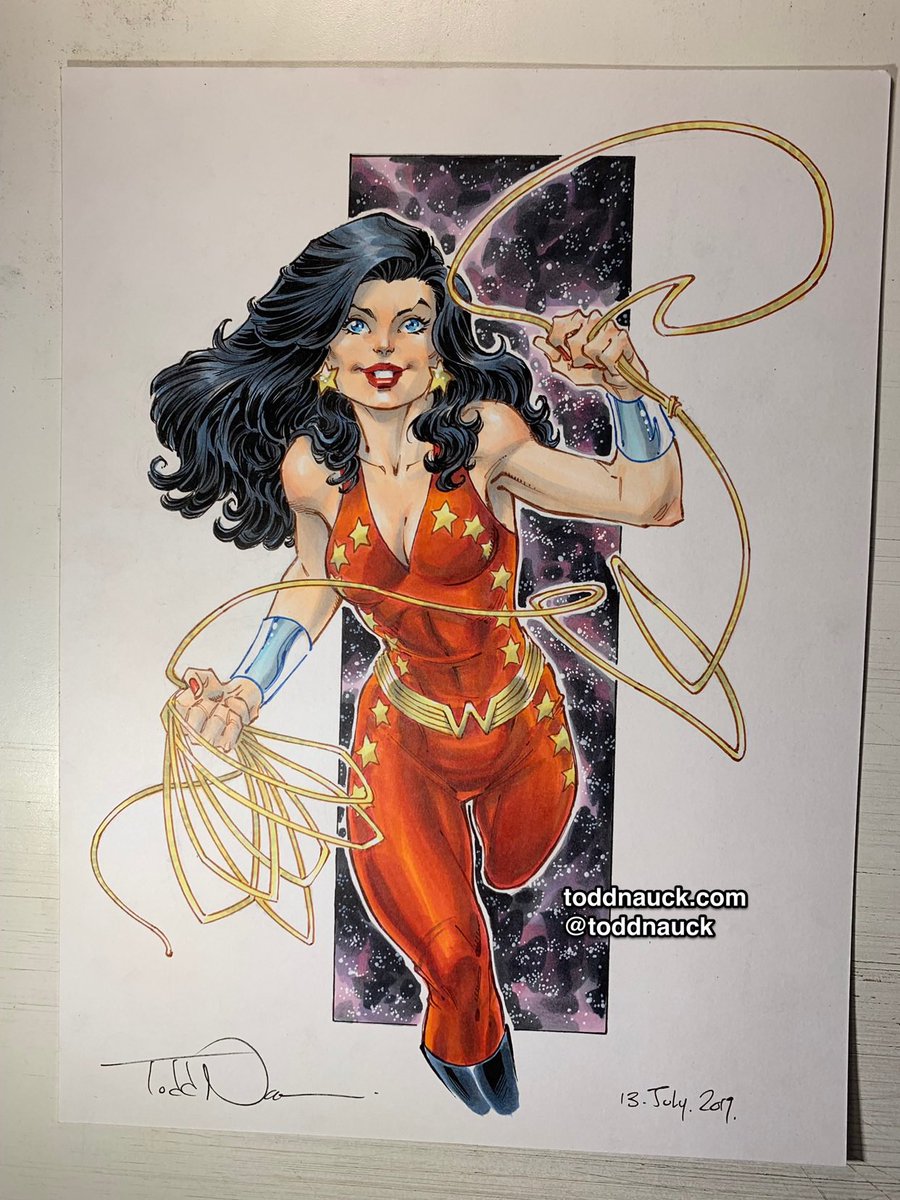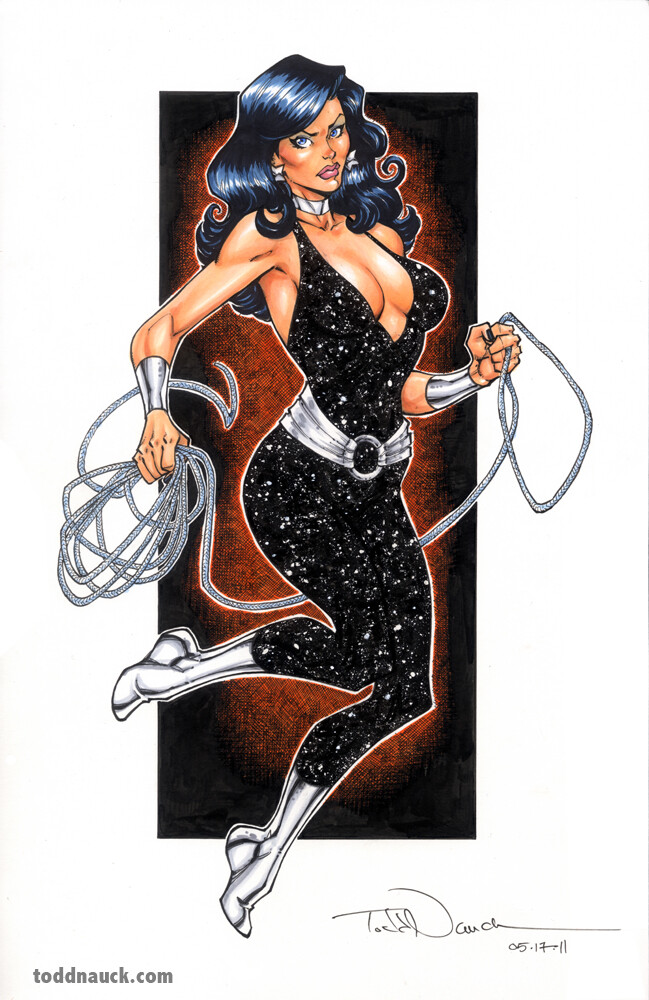 Wonder Girl :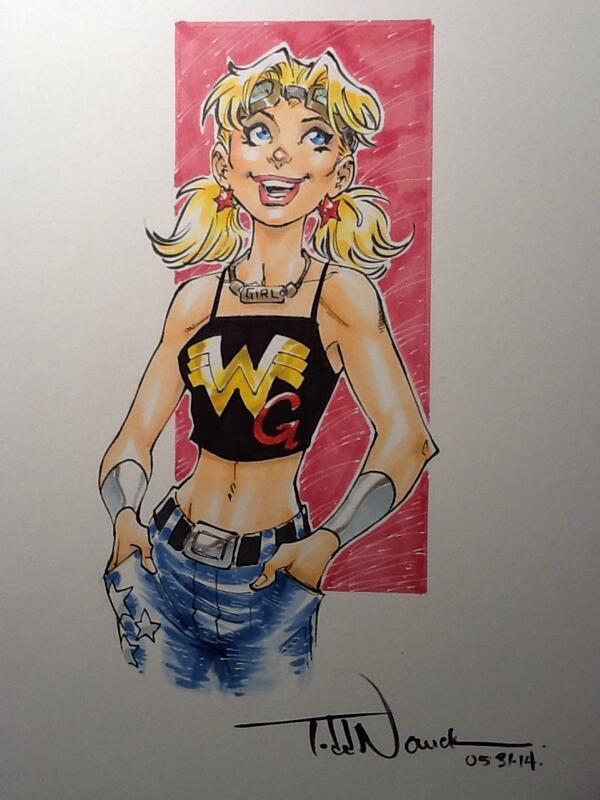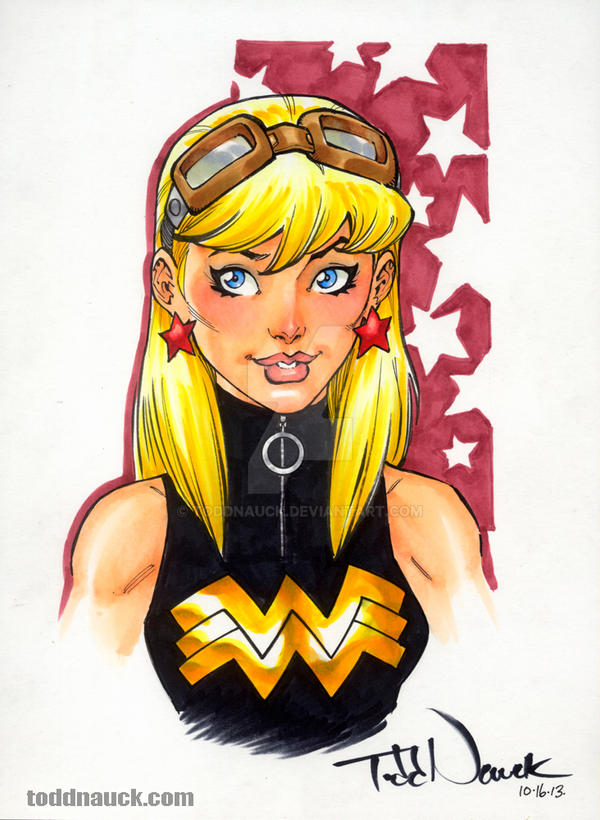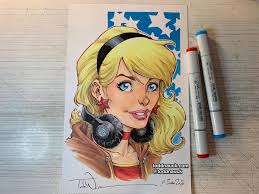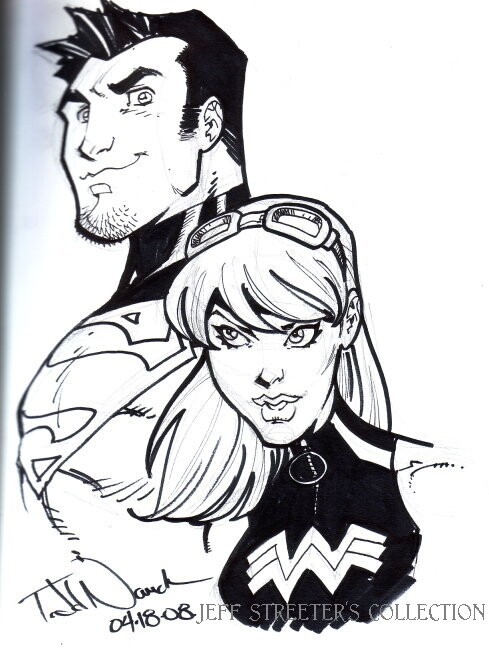 Jim
Millième post !
Wonder Woman par Dave Hoover :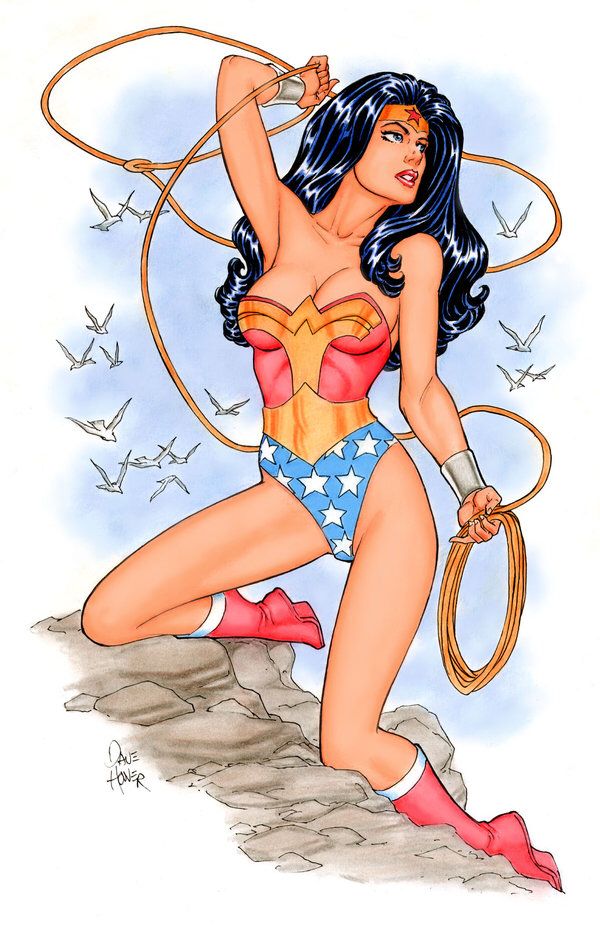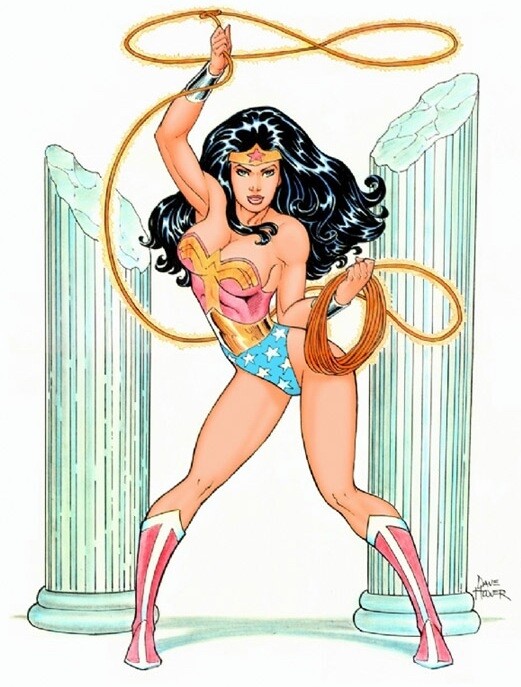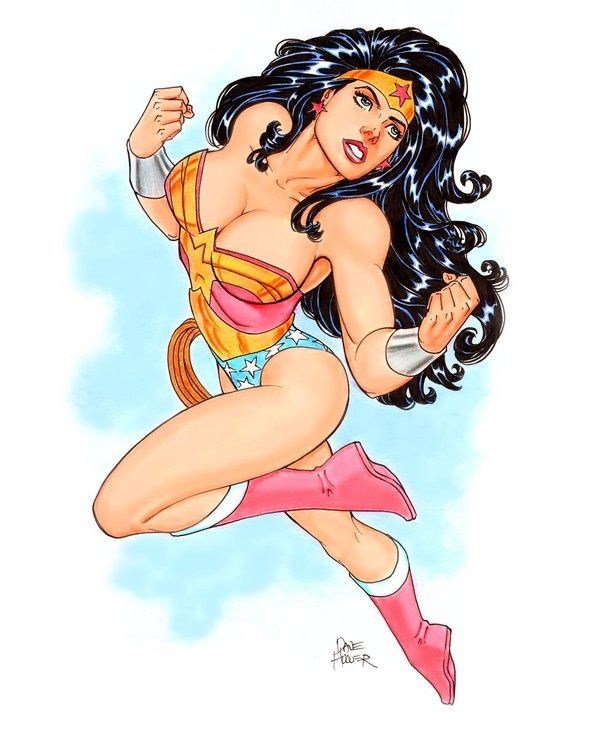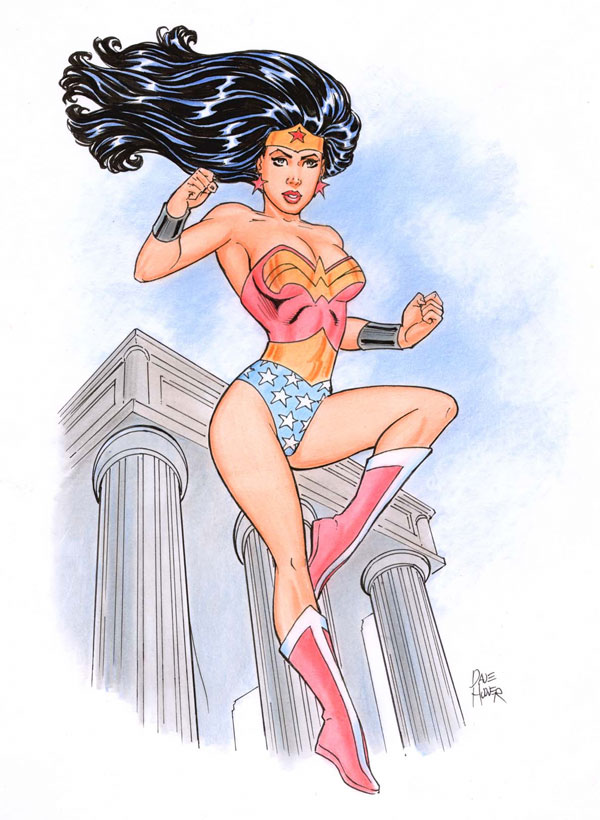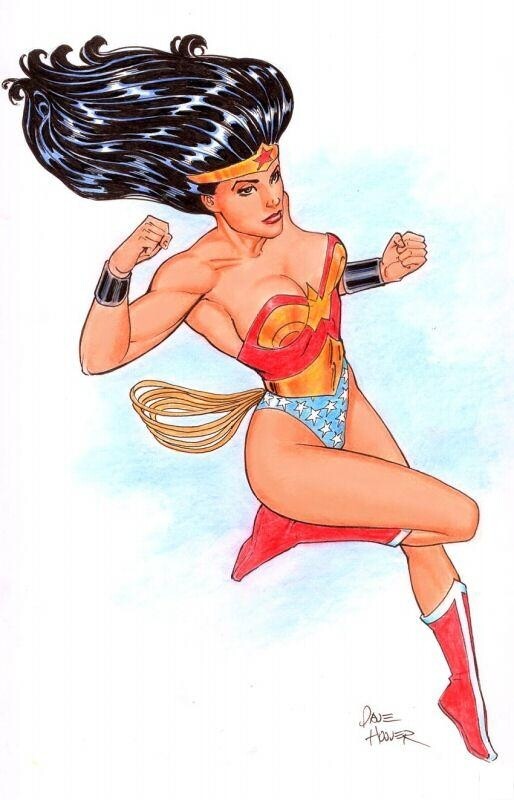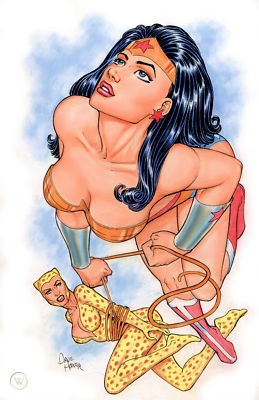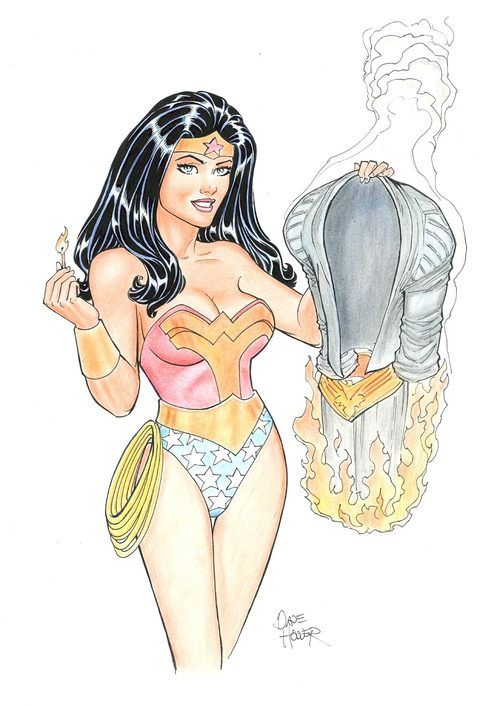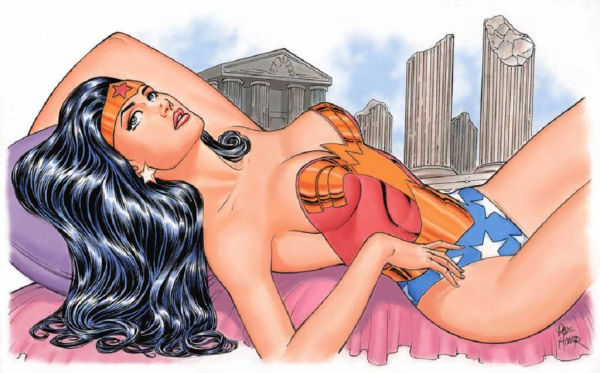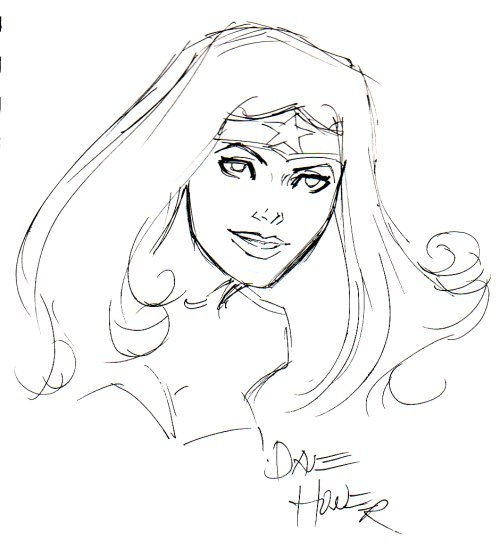 Wonder Girl / Donna Troy :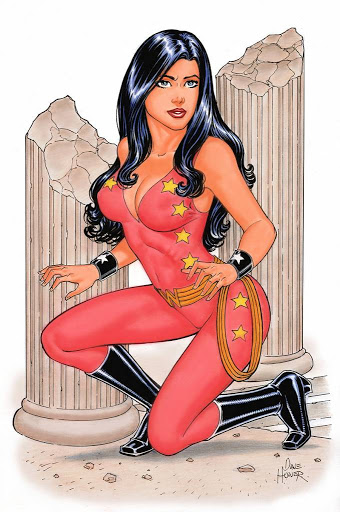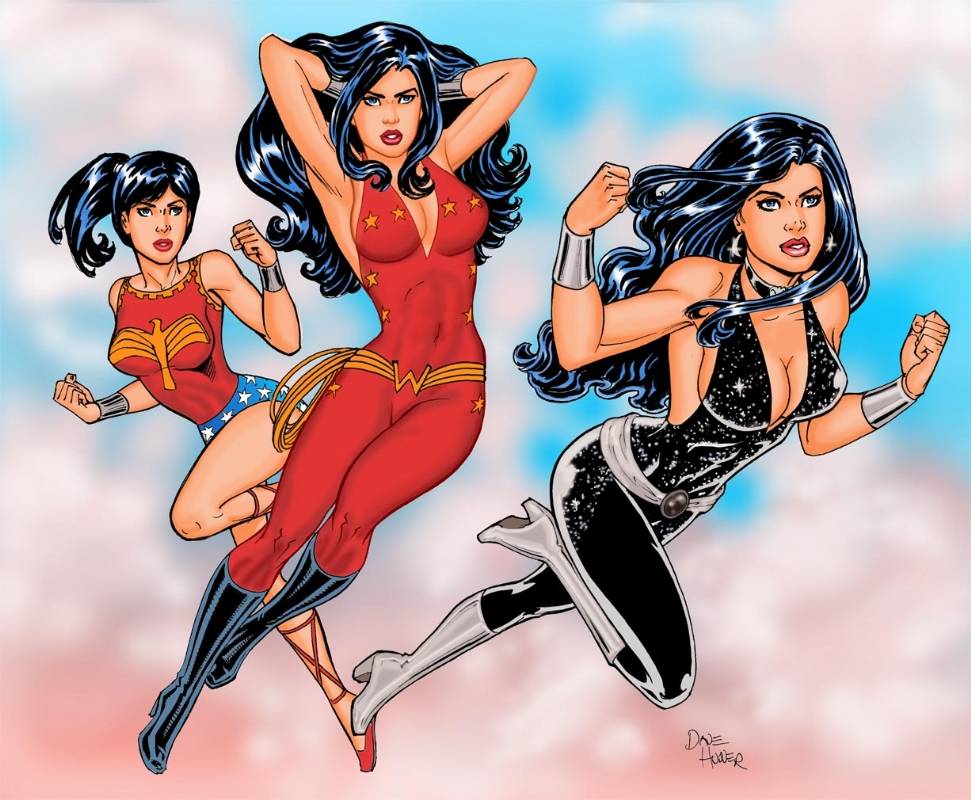 Wonder Girl / Cassie Sandsmark :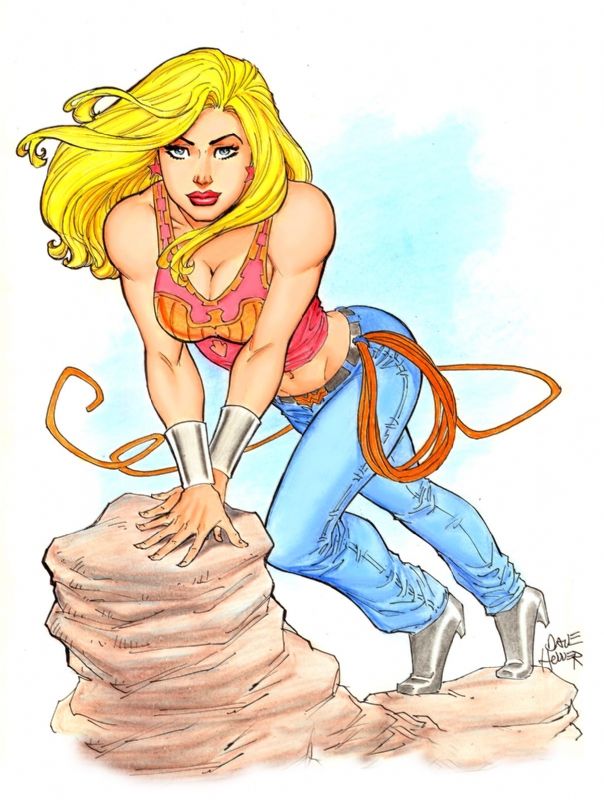 Jim
Wonder Woman par Craig Rousseau :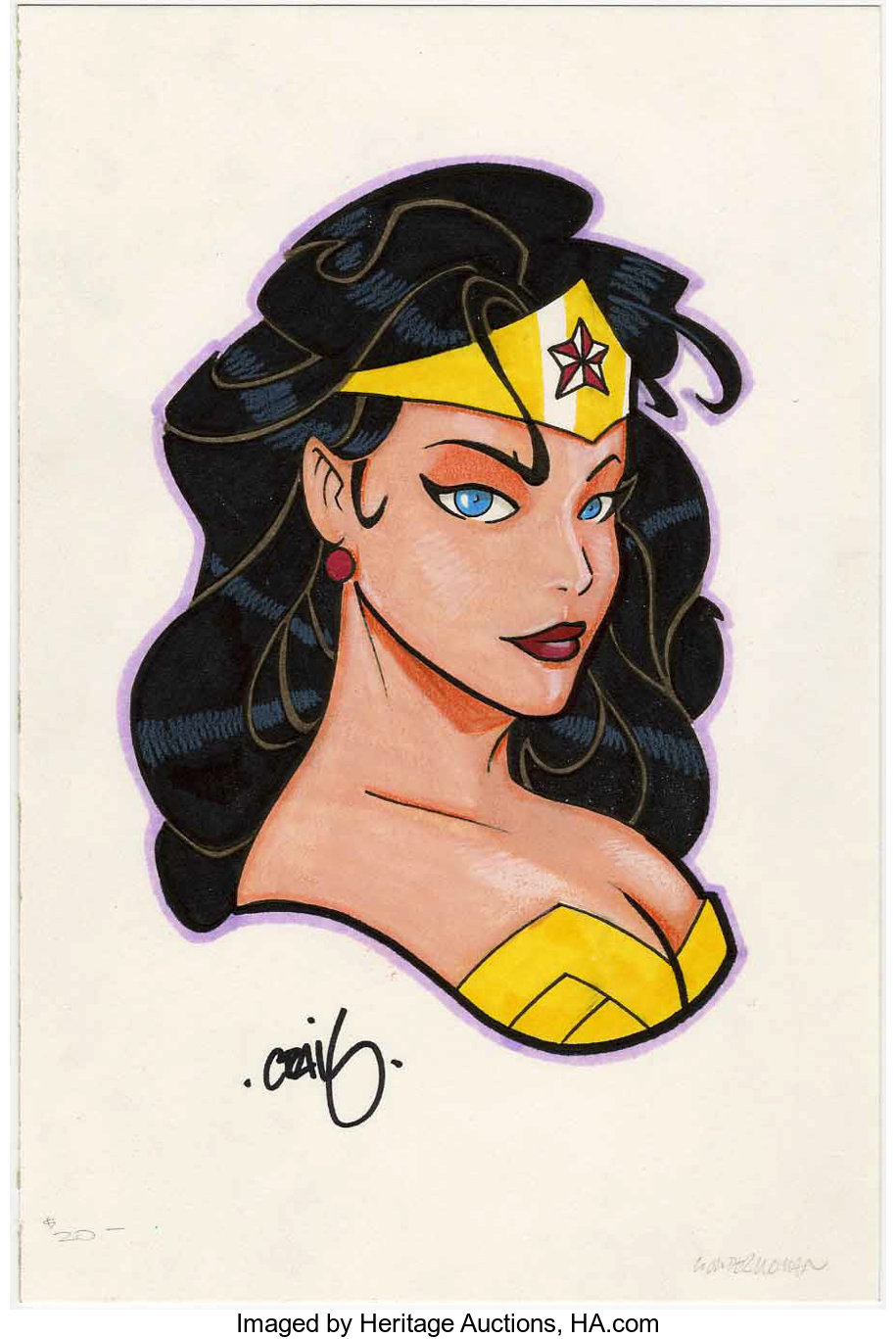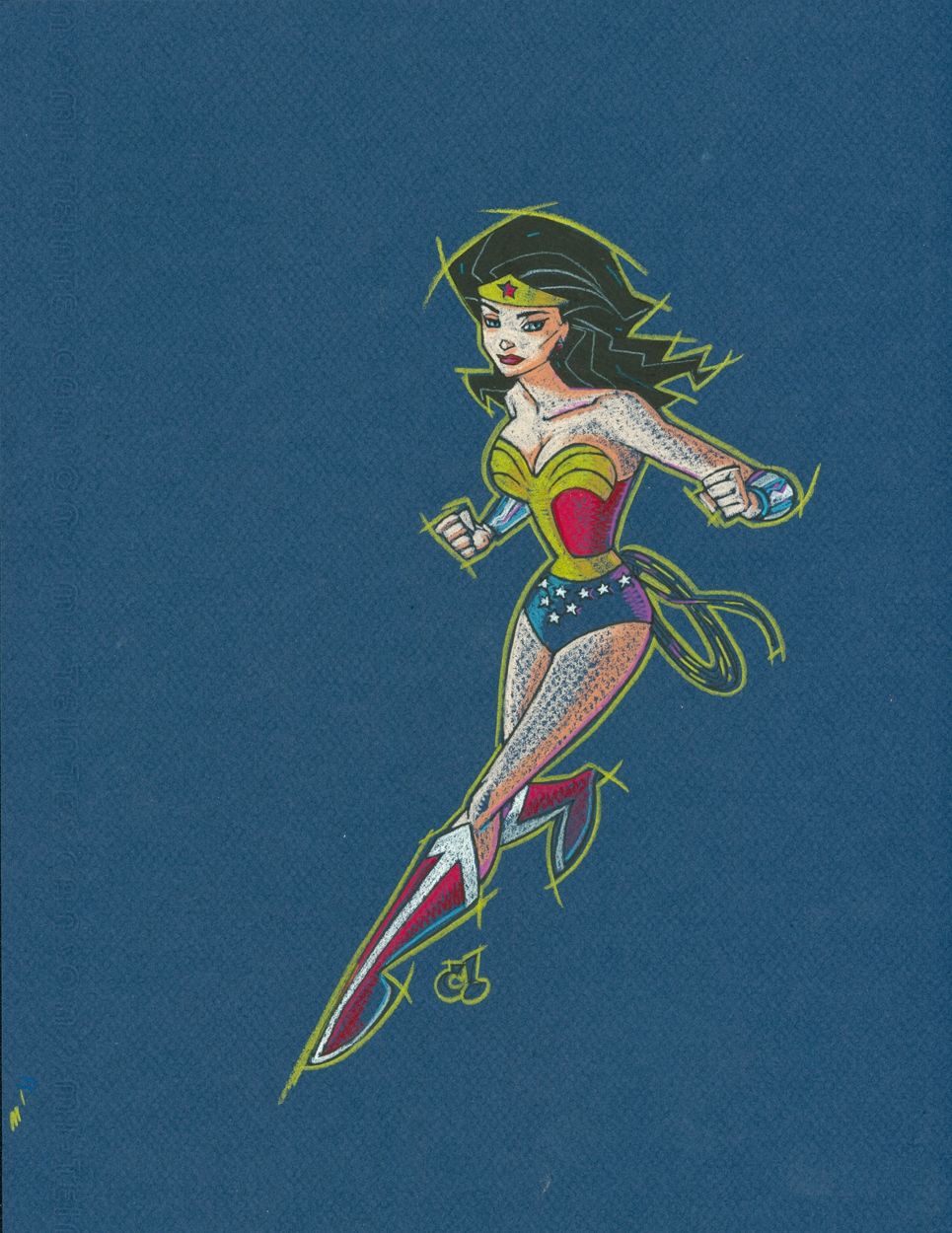 Jim
This 11X17 b&w print art on thin board is of DC Comics' Wonder Woman as rendered by artists John Romita Jr. and Scott Hanna. Inker Scott Hanna signed and donated it to the Inkwell Awards at the 2016 Terrificon. (Note: that while the half an inch top white border was cropped in the scan, the full line art image is shown.)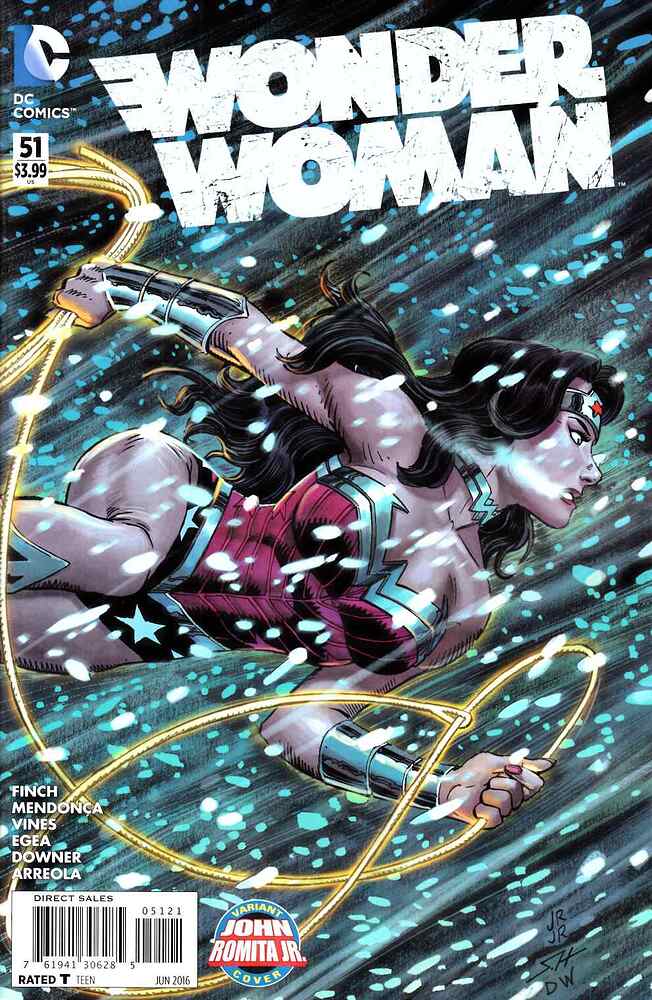 Jim
Aussi bien le Sup est pas très beau, mais j'aime beaucoup sa WW. Et tes images le prouvent encore plus.
Je trouve le design version Nioufiftitou de Superman carrément raté. Mais celui de Wonder Woman plutôt pas mal.
Jim
This is a large 12"x18" color print on heavy stock of DC's hottest heroine/movie star Wonder Woman by Inkwell Award-winning artist Art Thibert (colored by Tom Mason). (NOTE: Scan has cut off bottom of image; there is a white border all the way around.) Art signed and generously donated it at the 2016 San Diego Comic-Con to the Inkwell Awards.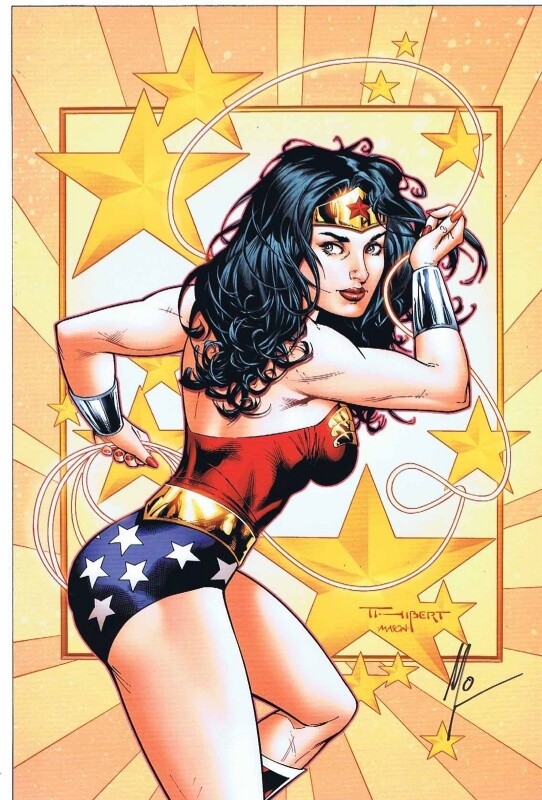 Jim