Après William Gibson's Alien 3, Dark Horse publiera à partir d'avril une mini-série qui adaptera le tout premier scénario de Alien par Dan O'Bannon, la vision originale du scénariste avant les réécritures par David Giler et Walter Hill (qui ont, entre autres choses, modifié certains personnages, ajouté le chat Jones et l'androïde Ash).
Alien : The Original Screenplay est écrit par Cristiano Seixas et dessiné par Guilherme Balbi.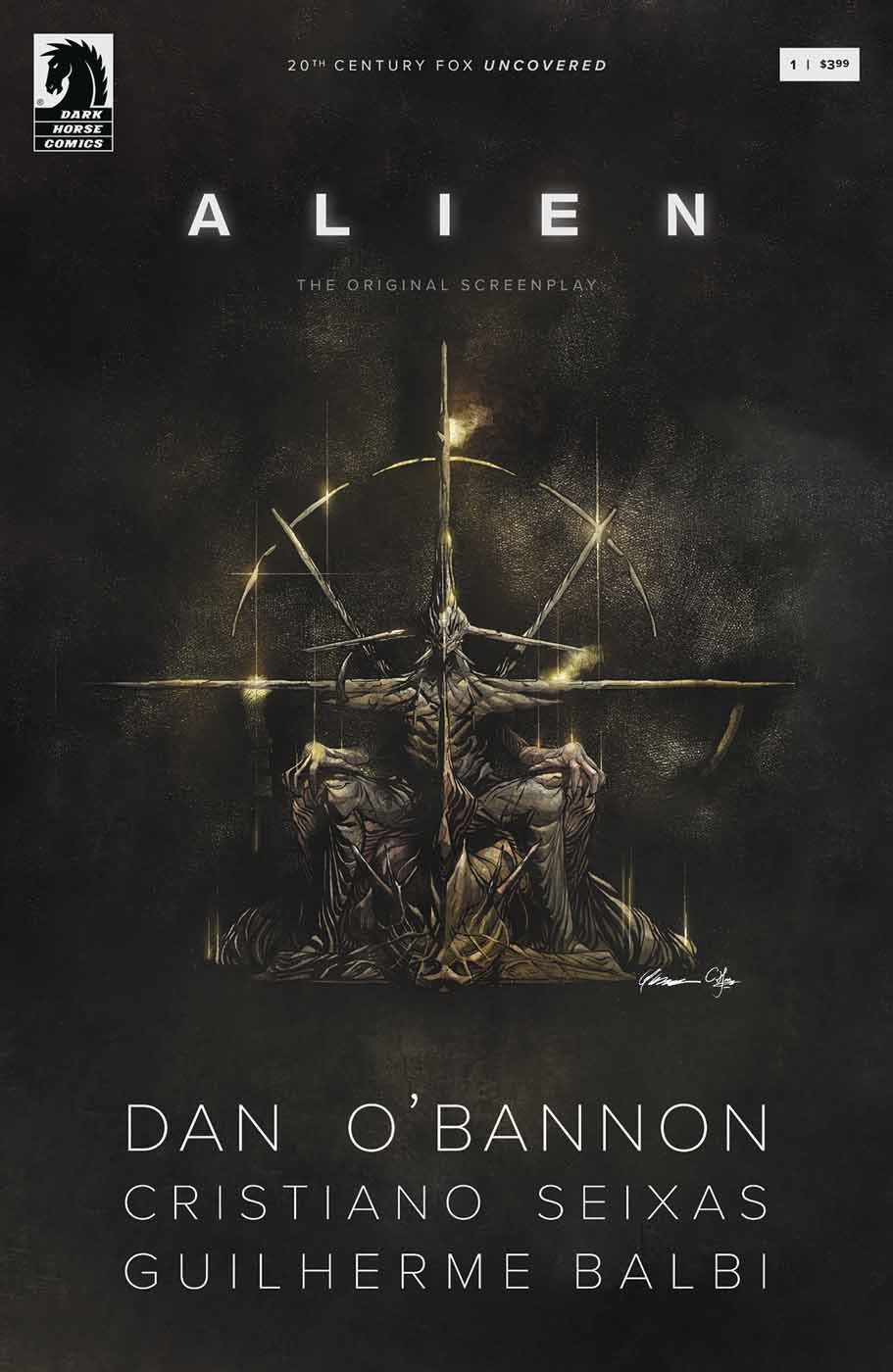 ALIEN: THE ORIGINAL SCREENPLAY #1

Cristiano Seixas (W), Guilherme Balbi (A/Cover), Candice Han ©, Dave Stewart ©, Walter Simonson (Variant Cover)

En route to back to Earth, the crew of the starship Snark intercepts an alien transmission. Their investigation leads them to a desolate planetoid, a crashed alien spacecraft, and a pyramidic structure of unknown origin. Then the terror begins . . .

32 pages, $3.99, in stores on April 22.