Dust to Dust, la prochaine mini-série Aliens de l'éditeur Dark Horse, racontera l'attaque d'une colonie par les Xenomorphes du point de vue d'un garçon de 12 ans qui tente d'échapper aux créatures et de quitter la planète avec sa mère.
Ecrite et dessinée par Gabriel Hardman (Planet of the Apes, Invisible Republic…), Aliens : Dust to Dust est une mini-série en 4 épisodes qui sera publiée à partir du 24 avril.
Gabriel Hardman : I was actually inspired to tell the story from the point of view of a 12-year-old boy in large part because that's the age I was when first exposed to Aliens. But also because I didn't want to write about Marines or anyone who seems like they could stand up to the Xenomorphs. Kids lack power — they lack agency. I wanted to throw this boy into extraordinarily scary and difficult circumstances and force him to navigate it. And not tell it from the parent's perspective, but the kid's.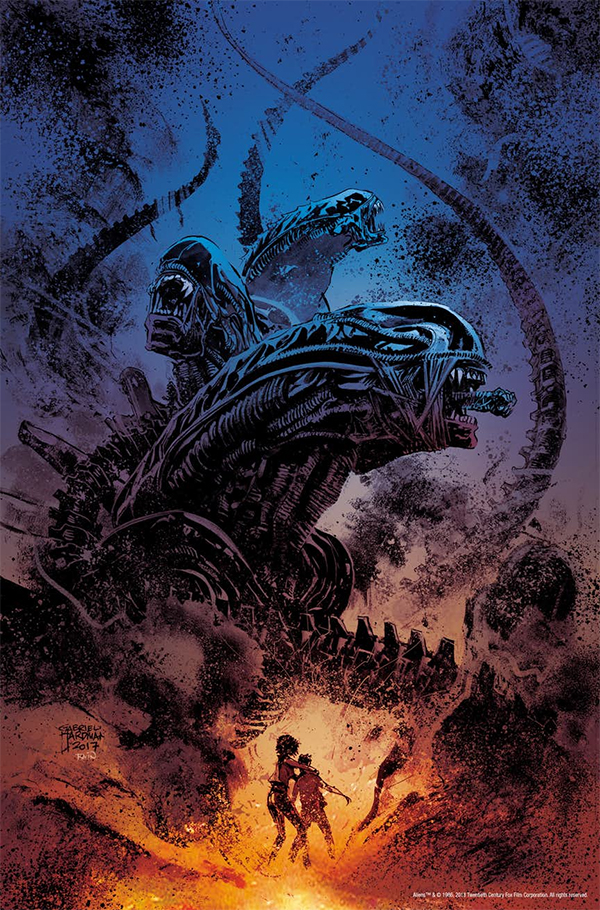 Source : www.cbr.com