La division Alpha aura aussi droit à son one-shot pour le 80ème anniversaire de Marvel…mais ce numéro spécial ne sera pas signé par le créateur de l'équipe, John Byrne.
Alpha Flight : True North sera composé de 3 histoires imaginées par une équipe créative entièrement canadienne : Ed Brisson, Jed McKay et Jim Zub au scénario; Max Dunbar, Djibril Morrissette-Phan et Scott Hepburn aux dessins et Nick Bradshaw pour la couverture.
Publication en septembre !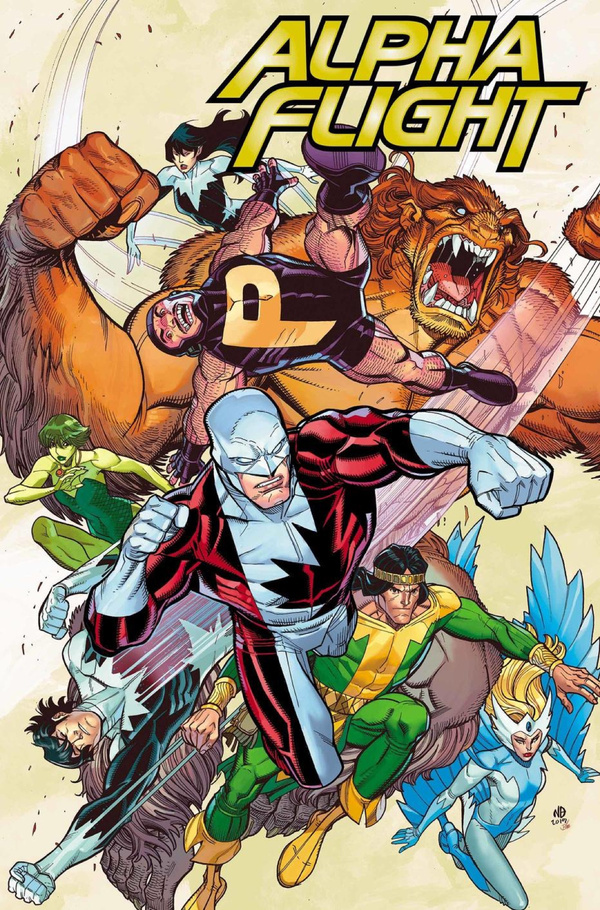 This September, the Marvel Universe's most captivating Canadian crew comes back in ALPHA FLIGHT: TRUE NORTH #1!

And—brace yourselves, committed connoisseurs of the Commonwealth—the entire creative team is composed of cunning and cuddly Canucks! Written by clever creatives Jim Zub, Jed MacKay, and Ed Brisson⁠, the comic has art crafted by co-conspirators Max Dunbar, Djibril Morissette-Phan, and Scott Hepburn with a kinetic cover by compatriot Nick Bradshaw!

So… Grab your hat and come travel light because adventure lies just around the bend! Featuring three brand-new tales no one has ever told before, ALPHA FLIGHT: TRUE NORTH #1 sees Canada's greatest creators unearth the secret history of squad stalwarts Puck, Snow-bird, Talisman, Northstar, Marrina, Guardian, and Vindicator!
Source : www.bleedingcool.com