(W) Jason Aaron (A/CA) Javier Garron, David Curiel (CA) Carmen Carnero
MEET HISTORY'S MIGHTIEST HEROES!
The Avengers are lost in time, and if they're going to stop Mephisto's grand plan, they'll need help from some of history's greatest heroes, whose stories have never been told. Like the mystical man of war, Sgt. Szardos, Soldier Supreme of World War II, and his squadron of supernatural grunts, the Secret Invaders.
RATED T+
In Shops: Jun 29, 2022
SRP: $3.99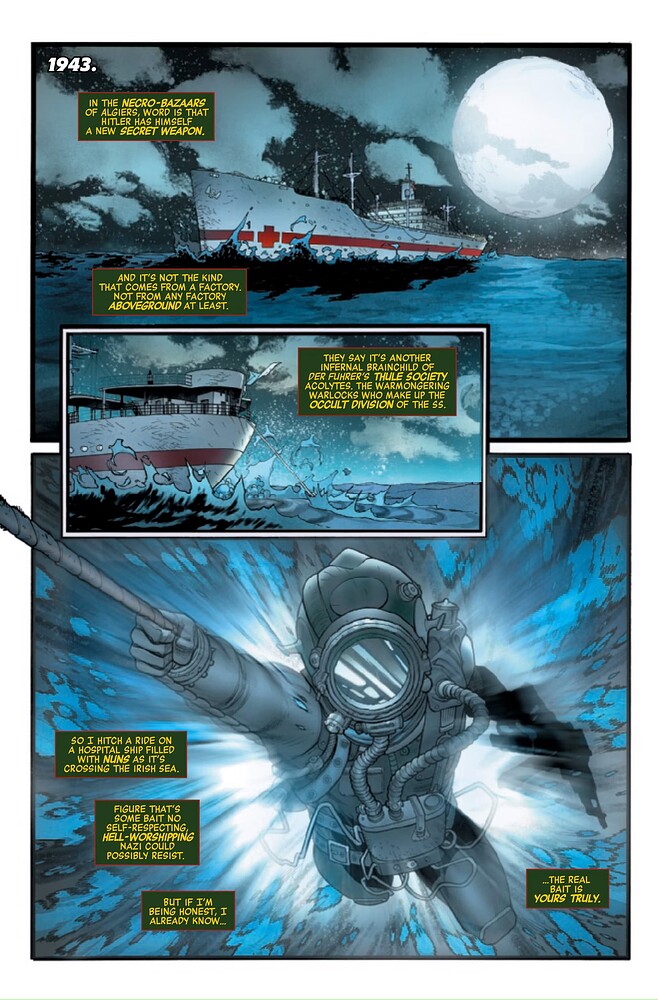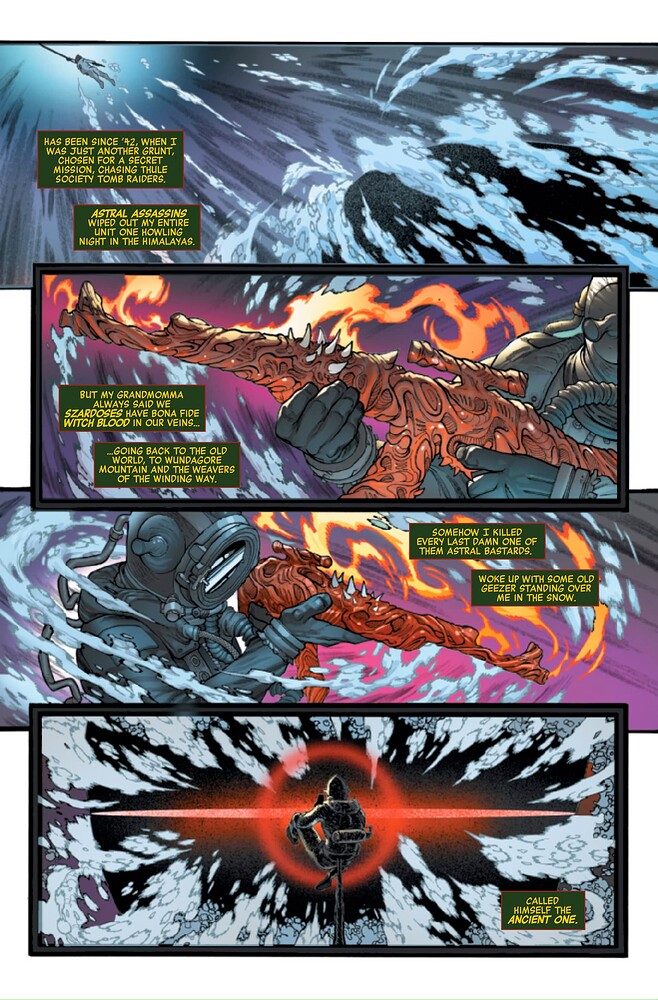 C'est vraiment pas top.
A priori, les Avengers sont perdus dans le Temps (ah bon ?) et doivent protéger des super-héros méconnus de Mephisto, qui veut les supprimer (ah bon ?). Là, on a le « Soldier Supreme », alias le Sergent Szardos (lié à la belle-mère de Diablo, oui), un militaire de la deuxième guerre mondiale formé « à l'arrache » par l'Ancien.
Un récit lourd, long, mal foutu, mal dialogué, et très désagréable. Javier Garron livre des planches sérieuses, mais qui ne brillent pas.
Une saga qui se lance mal et qui, je le sens, va me gaver. Pff, ma patience s'érode réellement.
j aime toujours surtout qu il a le breathing gun…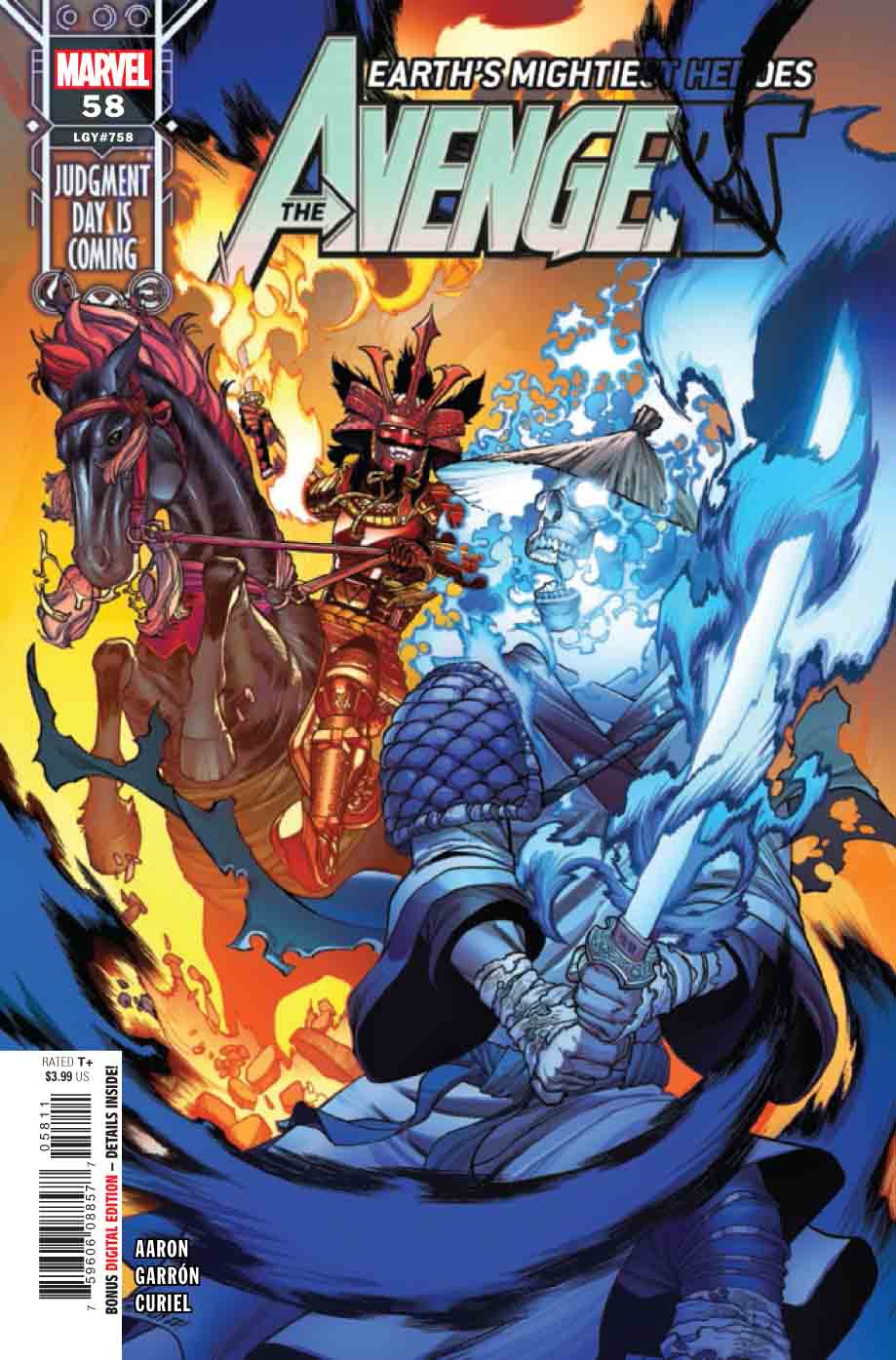 THE AVENGERS

#58

Written by: Jason Aaron.

Art by: Javier Garron.

Covers by: Javier Garron, E.M. Gist, Rob Liefeld.

Description: The Avengers' quest through time continues! Japan, the Edo Period. They say he walks by night, wielding a blade forged by hellfire. And where he wanders, the penance flows, like fountains of blood. He is the fabled Ghost Ronin, the Samurai of Vengeance. And alongside the Avengers, he will make his final stand against the lightning swords of the devil himself.

Pages: 32.

Price: $3.99.

In stores: July 20.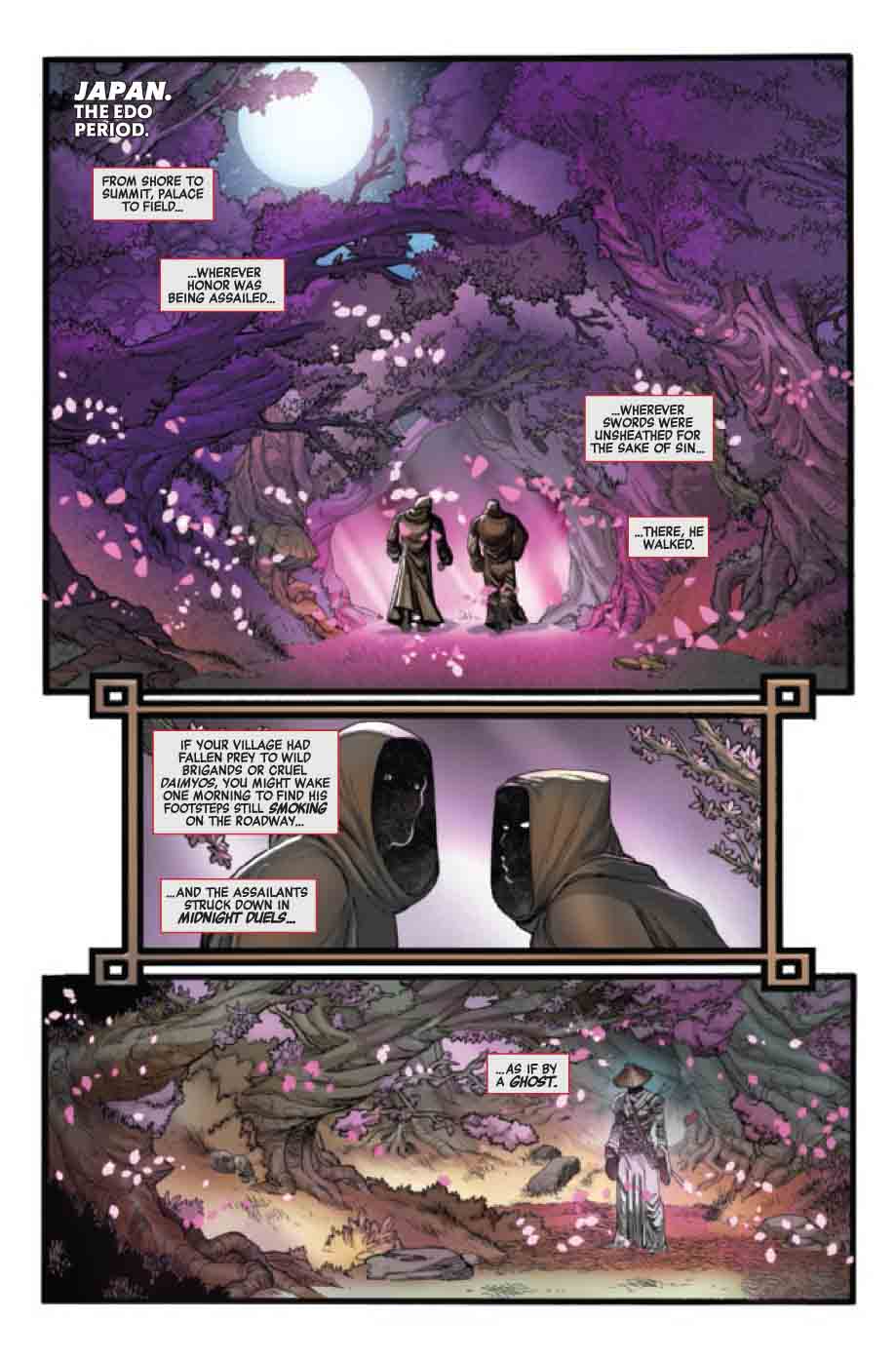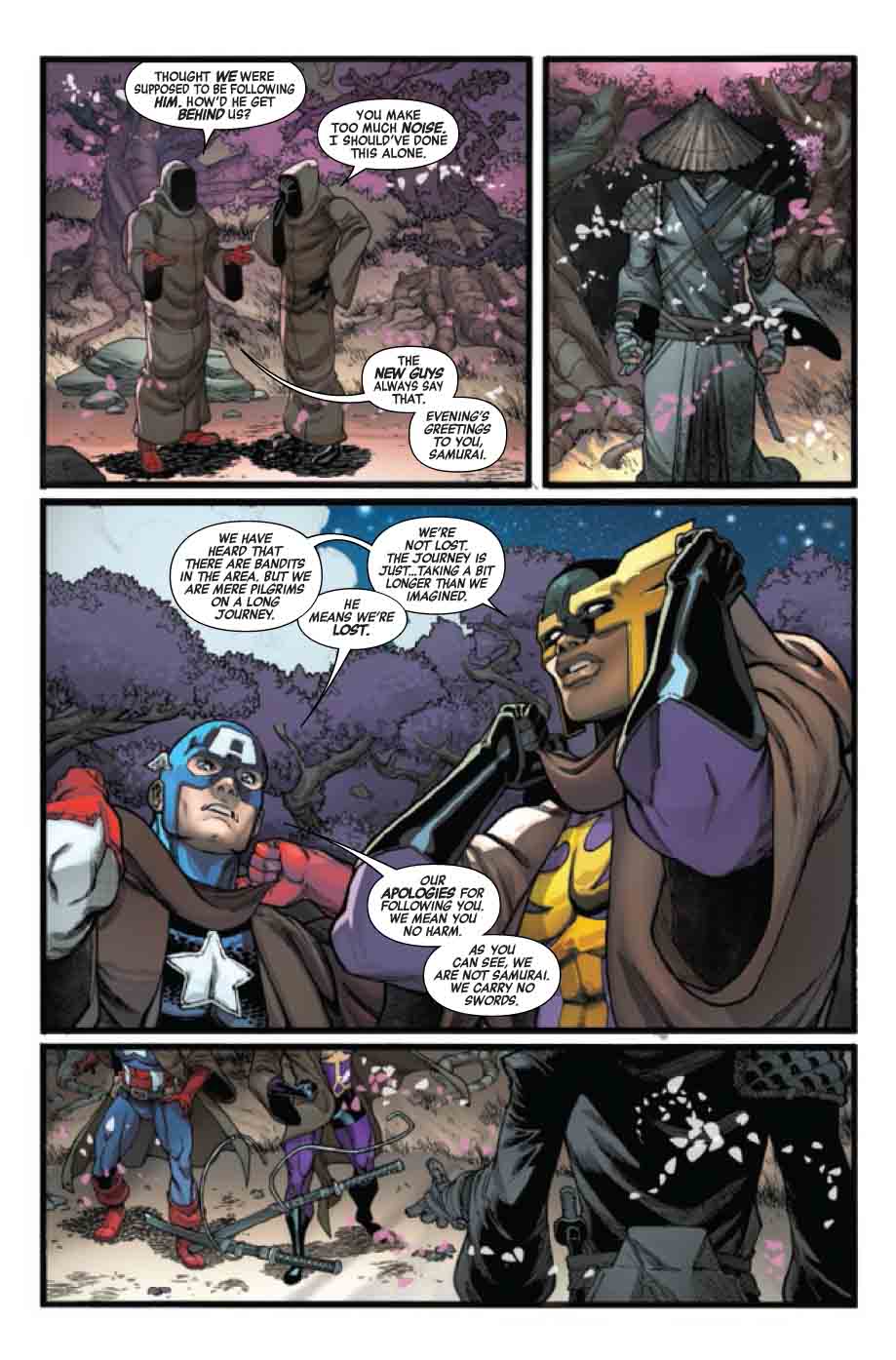 Au secours. Jason Aaron poursuit le périple temporel bordélique des Avengers, qu'on apprend ici en quête des héros originels pour les protéger de Mephisto. Ici le Japon médiéval avec un Ghost Samurai, et c'est nul.
Long, lourd, désagréable, pédant, l'épisode m'a gavé et Javier Garron lui-même commence à me fatiguer avec un style trop anonyme et délavé.
Une cata qui m'use réellement.
Traduction j'ai hâte

Sûrement. Je n'arrive pas à m'emballer pour le bord Multivers et Temporel.
Ce n'est pas bien de les encourager quand ils font à ce point de la daube.


Tu ne te rends pas service.
(W) Jason Aaron (A/CA) Javier Garron, David Curiel (CA) Mark Bagley
THE LEGEND OF RENO PHOENIX AND THE STARBRAND KID!
The Avengers' journey through time brings them to the Old West, where they cross paths with a couple of History's Mightiest Heroes, whose six-guns are loaded with the greatest powers of the heavens. But is that enough to force a showdown with the forces of Mephisto? Or will the Avengers be lost in time forever?
RATED T+
In Shops: Aug 10, 2022
SRP: $3.99