Après les maxi-séries Old Man Hawkeye et Old Man Quill, Marvel n'en a toujours pas fini avec le futur post-apocalyptique de Old Man Logan.
Pour combattre le (Old Man) Doctor Doom, le scénariste Ed Brisson assemble les Vengeurs des Terres Perdues ! Et dans cette réalité alternative, Danielle Cage est la puissante Thor !
Dessinée par Jonas Scharf (Bone Parish), Avengers of the Wastelands est une mini-série en 5 épisodes dont la publication débutera en janvier.
La couverture du #1 par Juan Jose Ryp :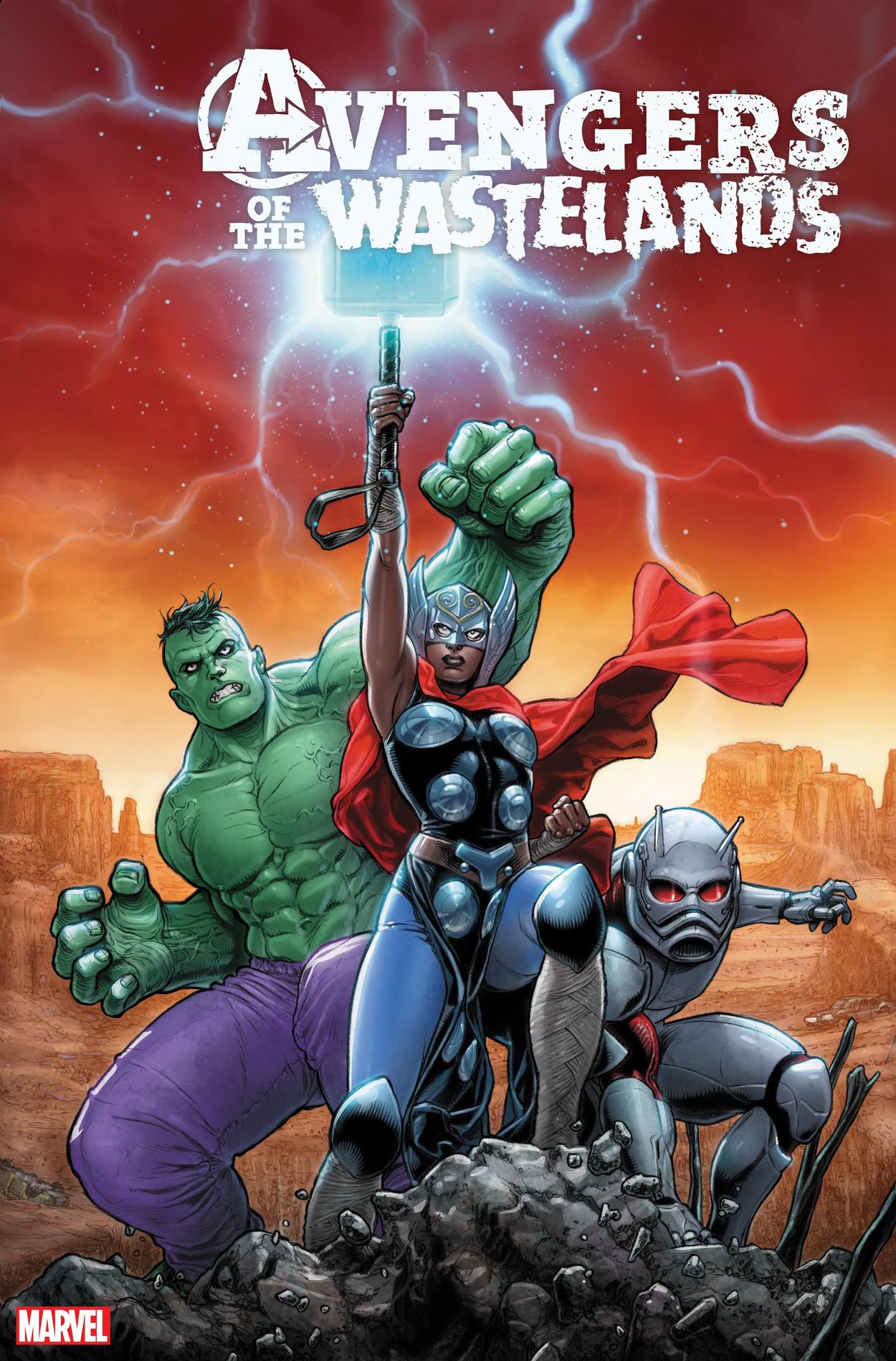 In a world where most Super Heroes fell at the hands of the Red Skull over 50 years ago, Dani Cage wields the mighty Mjolnir for the cause of peace. But when the brutal regime of Doctor Doom forces Dwight (AKA the owner of the surviving Ant-Man technology) to Dani and the Hulk in a last ditch effort to survive, the Avengers have the chance to assemble once more!
Source : www.marvel.com