Joe Hill (Locke and Key) supervise une nouvelle ligne de bandes dessinées horrifiques pour DC Comics. Réunies sous la bannière Hill House Comics, ces mini-séries seront publiées au sein du Black Label de l'éditeur.
5 titres sont déjà annoncés. Joe Hill en signera deux : Basketful of Heads (avec l'italien Leomacs aux dessins) et Plunge (dessinateur non communiqué).
Il y aura aussi The Dollhouse Family (par Mike Carey et Peter Gross), The Low, low woods (par Carmen Maria Machado et Dani) et Daphne Byrne (par Laura Marks et Kelley Jones).
La publication débutera en octobre avec Basketful of Heads #1.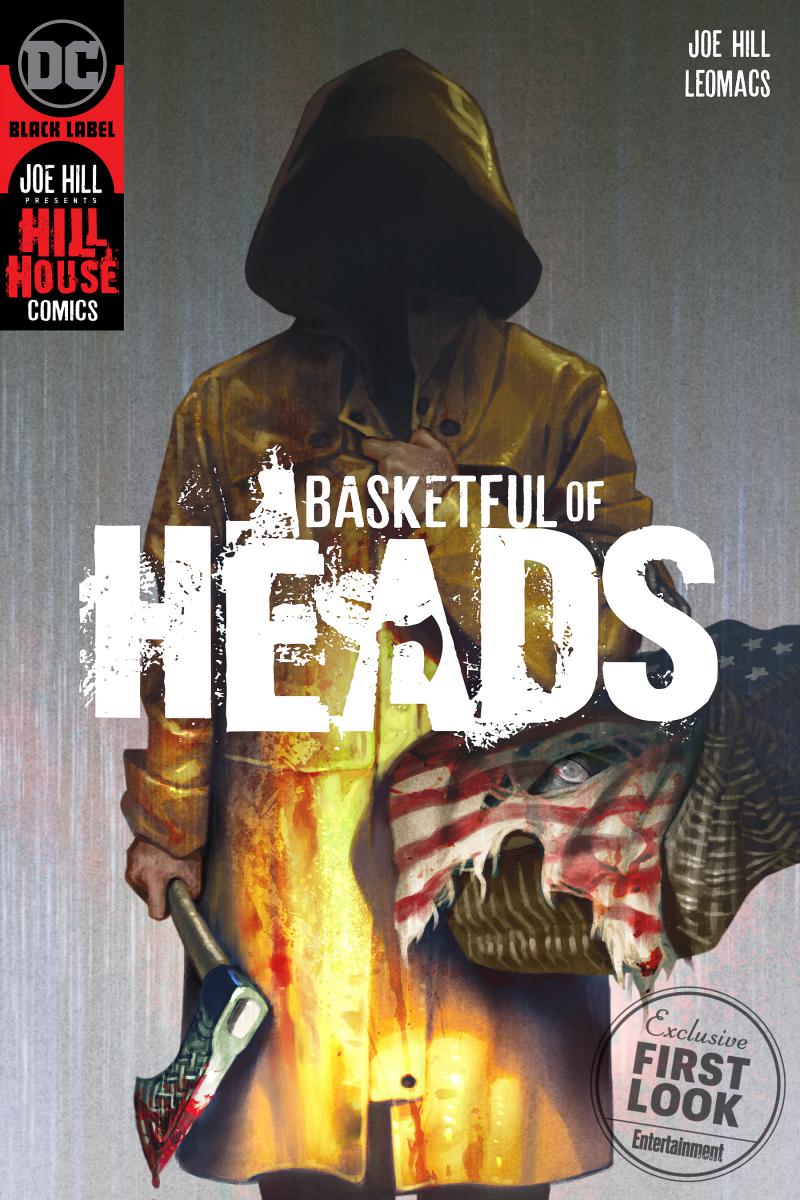 BASKETFUL OF HEADS
Written by: Joe Hill
Art by: Leomacs
Covers by: Reiko Murakami
The rain lashes the grassy dunes of Brody Island, and seagulls scream above the bay. A slender figure in a raincoat carries a large wicker basket, which looks like it might be full of melons…covered by a bloodstained scrap of the American flag.
This is the story of June Branch, a young woman trapped with four cunning criminals who have snatched her boyfriend for deranged reasons of their own. Now she must fight for her life with the help of an impossible 8th-century Viking axe that can pass through a man's neck in a single swipe—and leave the severed head still conscious and capable of supernatural speech.
Each disembodied head has a malevolent story of its own to tell, and it isn't long before June finds herself in a desperate struggle to hack through their lies and manipulations…racing to save the man she loves before time runs out.
Source : www.dccomics.com