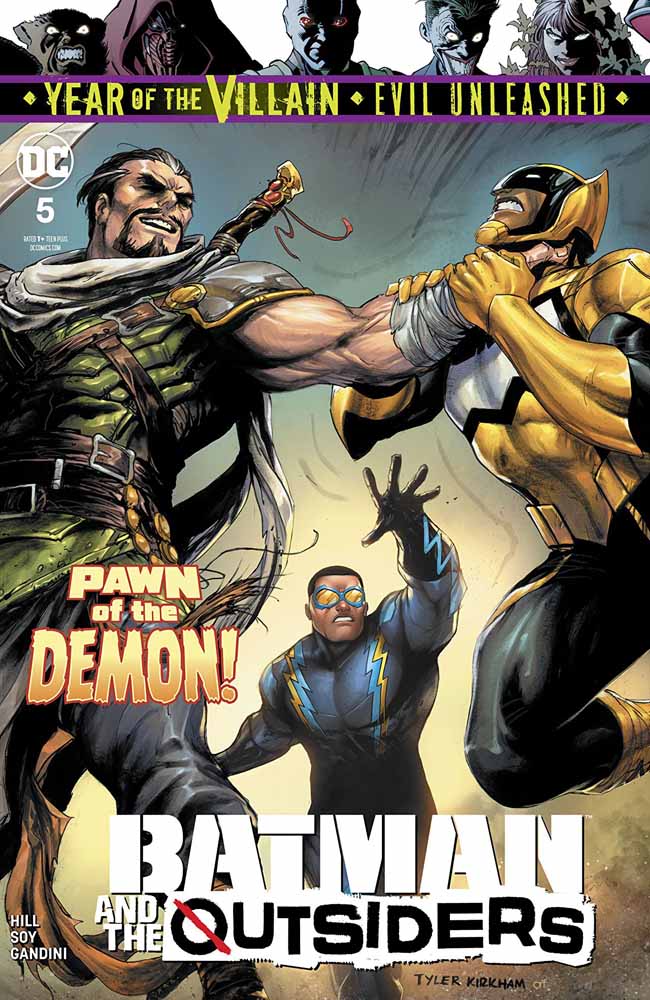 BATMAN AND THE OUTSIDERS

#5

Written by: Bryan Hill.

Art by: Dexter Soy.

Covers by: Tyler Kirkham, Kevin Nowland.

Description: The Outsiders must stop Ishmael if they hope to rescue Sofia and bring her back to Gotham City to meet with Batman. But vanquishing such a fearsome opponent will have dire consequences, especially for one member of the team.

Pages: 32.

Price: $3.99.

In stores: Sept. 11.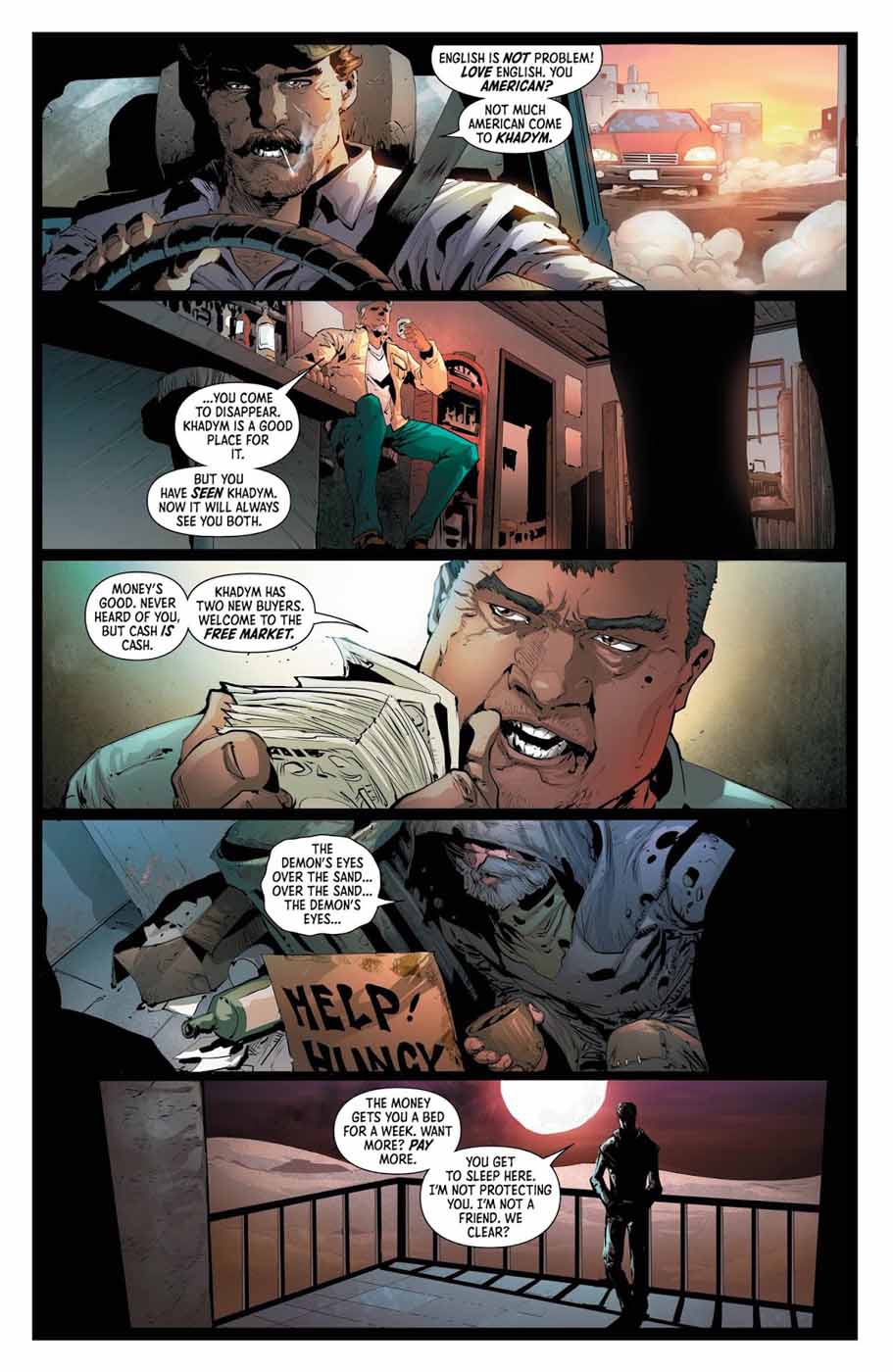 Source : www.comicscontinuum.com