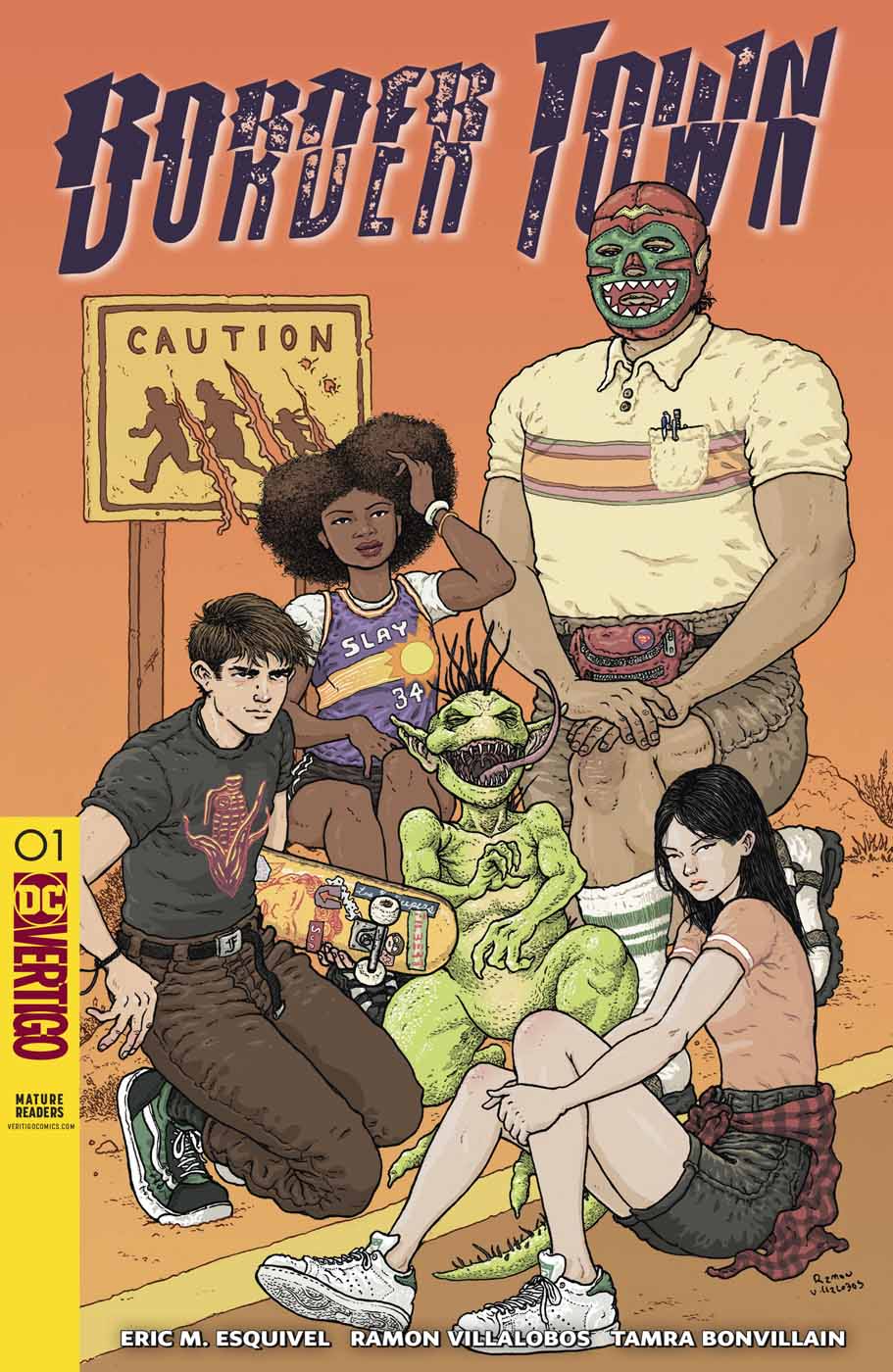 BORDER TOWN

#1

Written by: Eric M. Esquivel.

Art by: Ramon Villalobos.

Covers by: Ramon Villalobos, Jorge Jimenez.

Description: When a crack in the border between worlds releases an army of monsters from Mexican folklore, the residents of Devil's Fork, AZ, blame the ensuing weirdness – the shared nightmares, the otherworldly radio transmissions, the mysterious goat mutilations – on "God-dang illegals." With racial tensions supernaturally charged, it's up to new kid in town Frank Dominguez and a motley crew of high school misfits to discover what's really going on in this town torn between worlds.

Pages: 32.

Price: $3.99.

In stores: Sept. 5.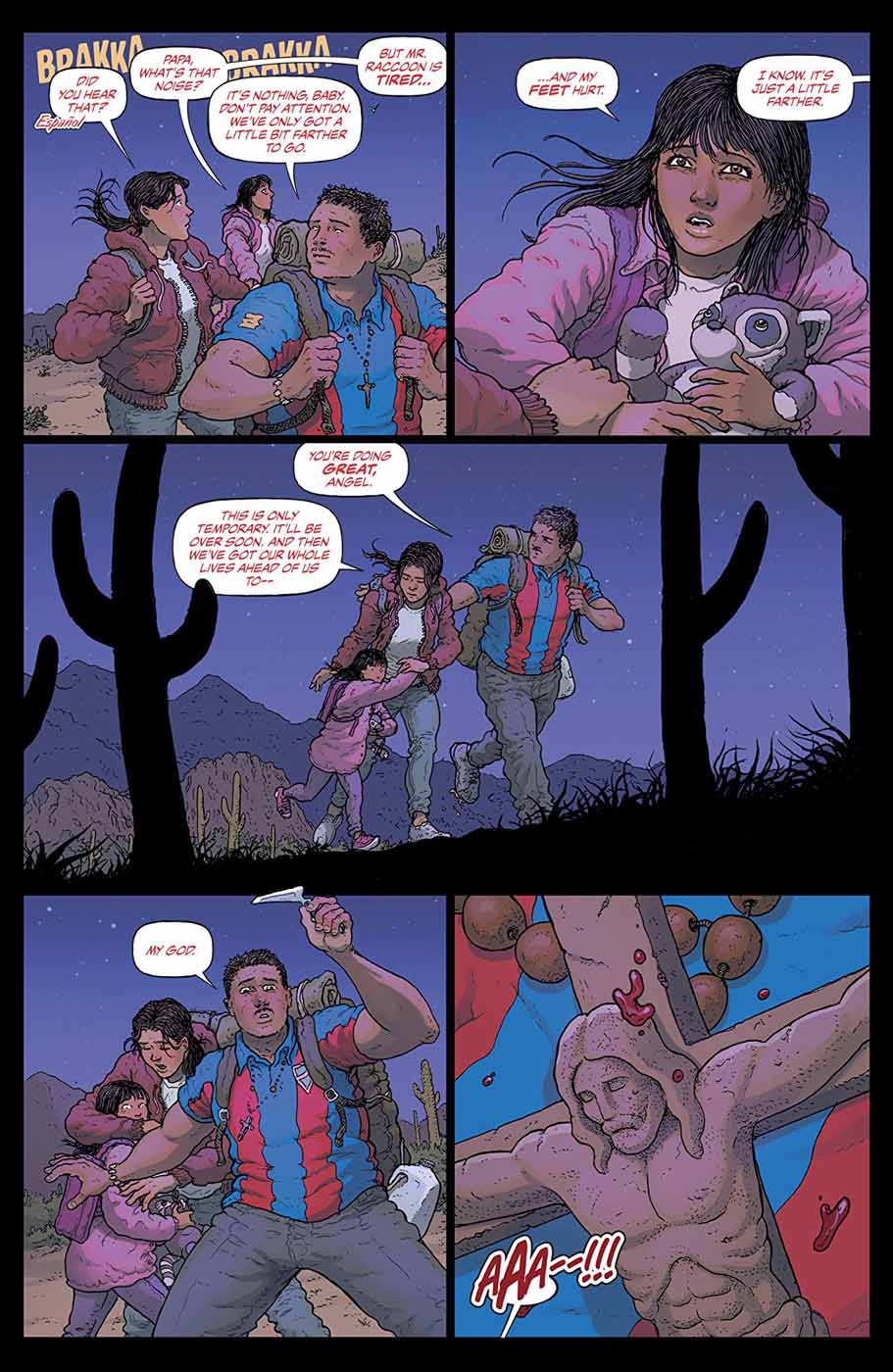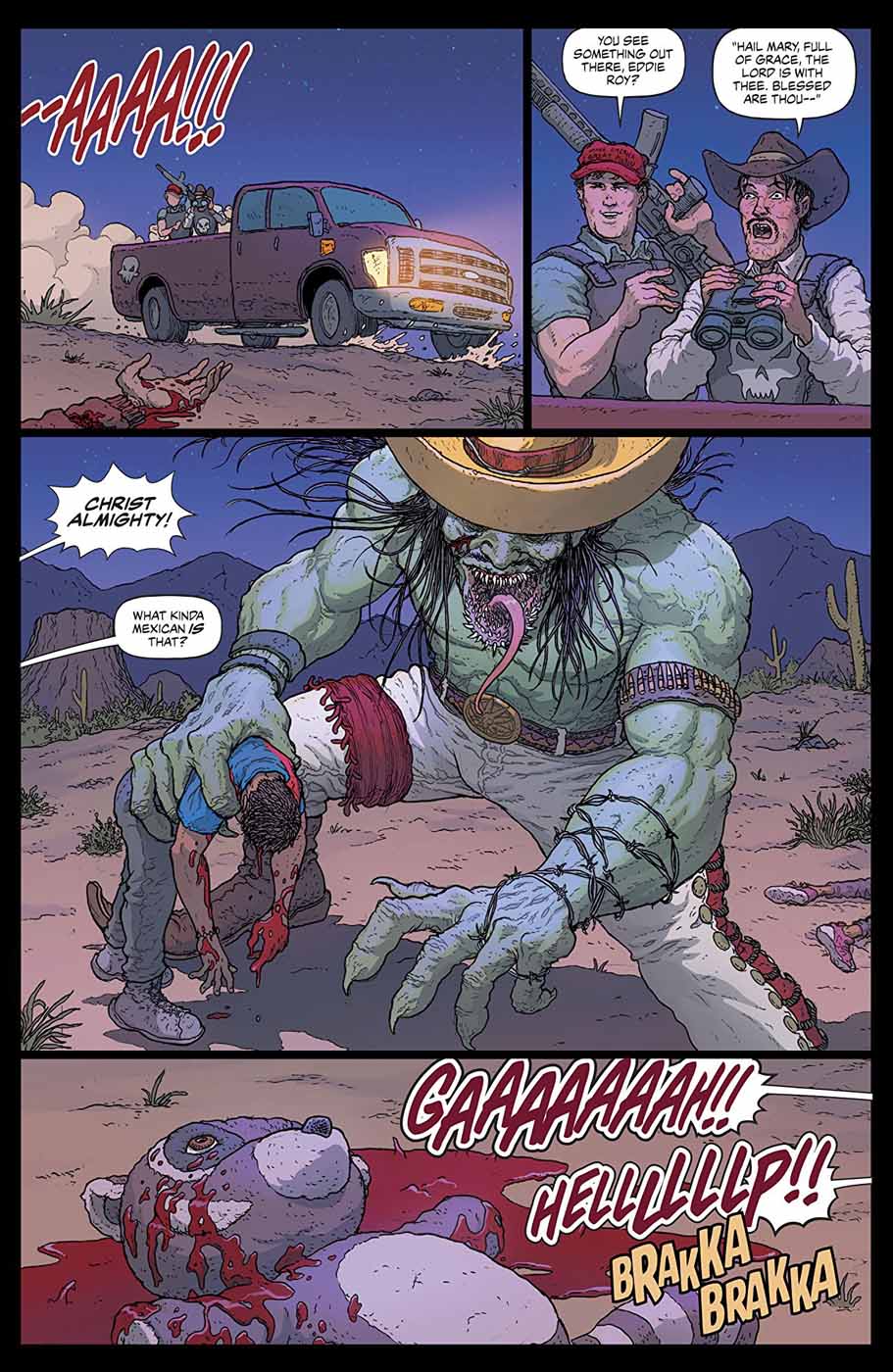 Source : www.comicscontinuum.com