Le scénariste Cullen Bunn (Harrow County, tout plein de mini-séries Deadpool…) revisite les jeunes années de Vlad Dracul « L'Empaleur » pour Aftershock Comics.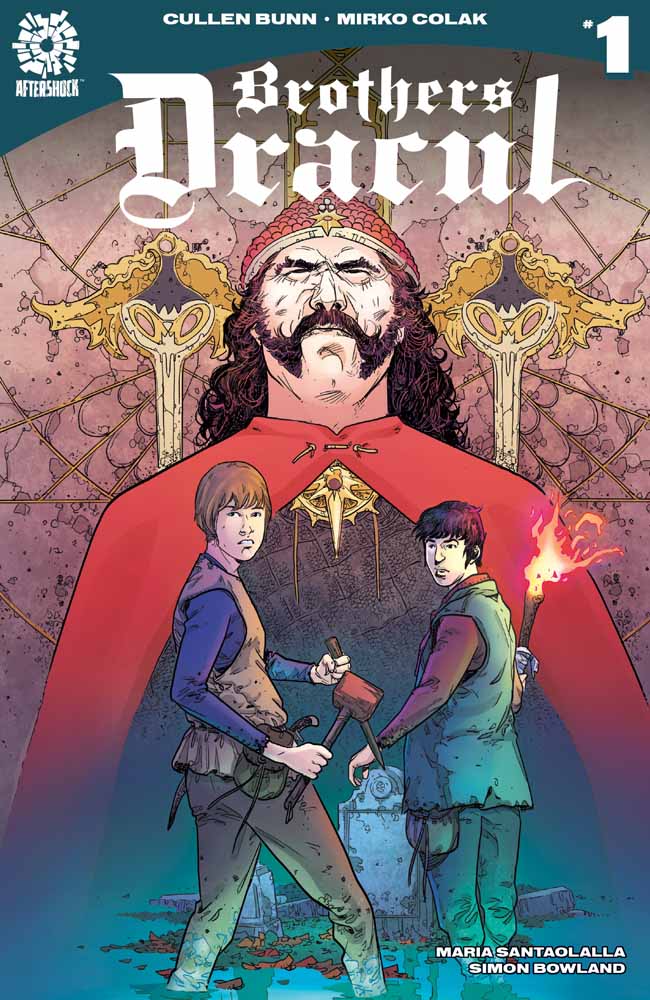 BROTHERS DRACUL #1

Written by: Cullen Bunn.

Art by: Mirko Colak.

Cover by: Mirko Colak, Szymon Kudranski.

Description: The legend of Vlad the Impaler is the stuff of nightmares. The inspiration for the most iconic of monsters – Dracula – Vlad tortured and murdered thousands of victims. But what turned him into such a depraved killer? The truth lies in his teenage years, when Vlad and his brother Radu were held hostage by the Ottoman Empire. During this time, the brothers learned many things – archery, riding, the art of combat, matters of court…and how to stalk and slay vampires.

Pages: 32.

Price: $3.99.

In stores: April 11.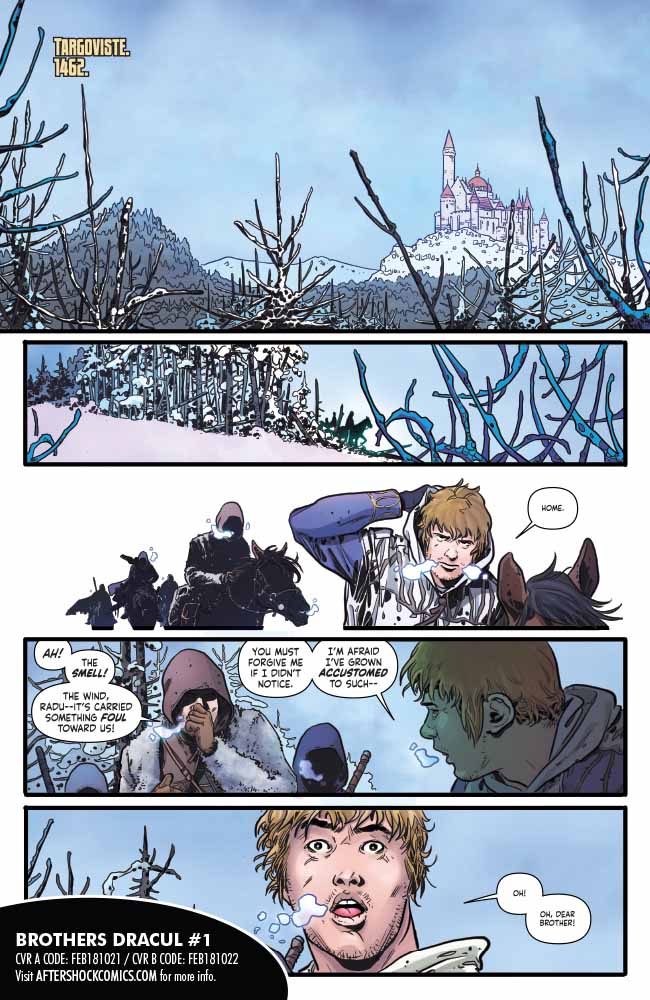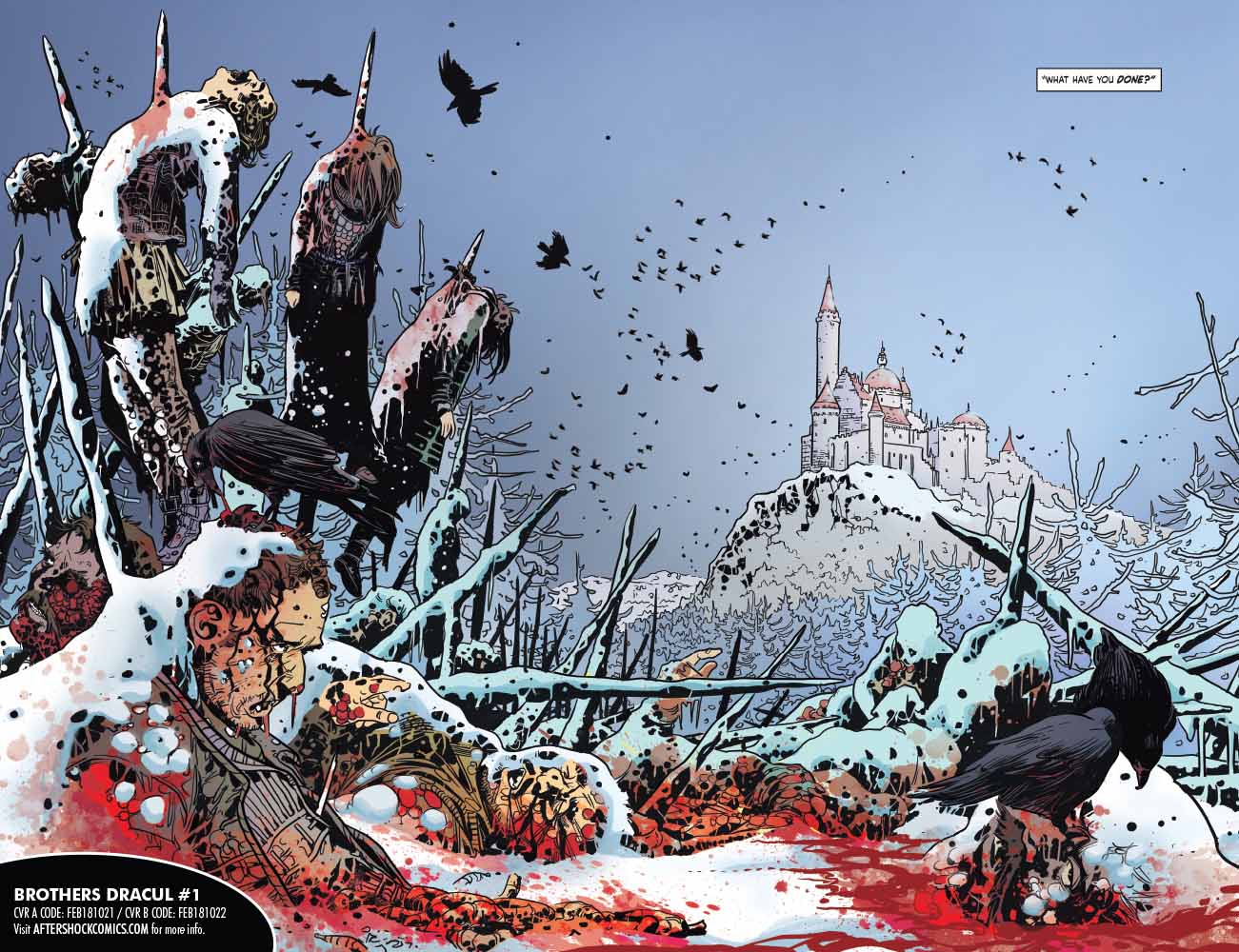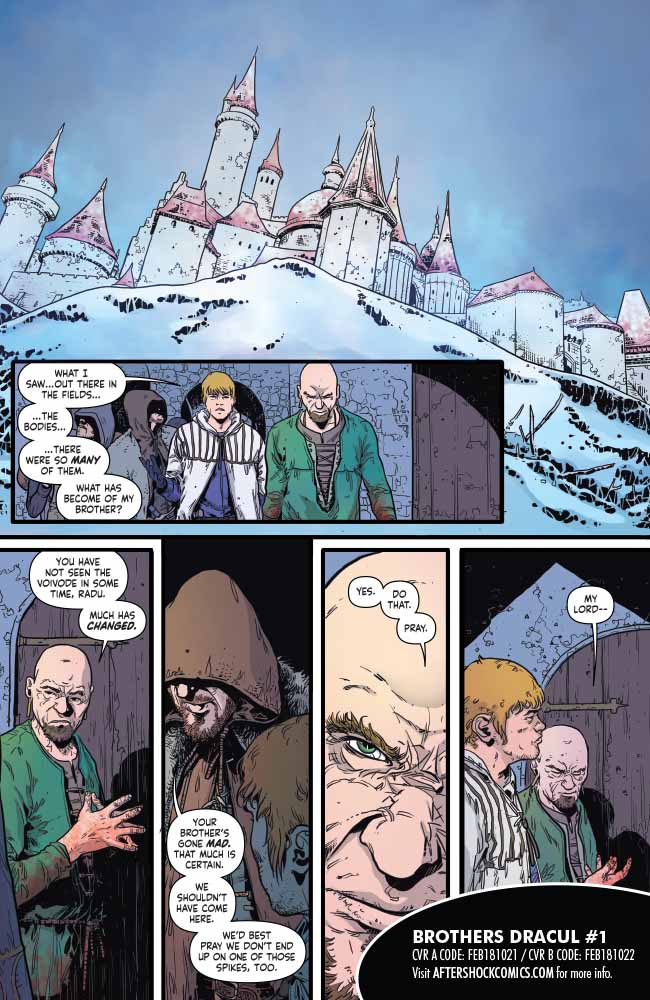 Source : www.comicscontinuum.com