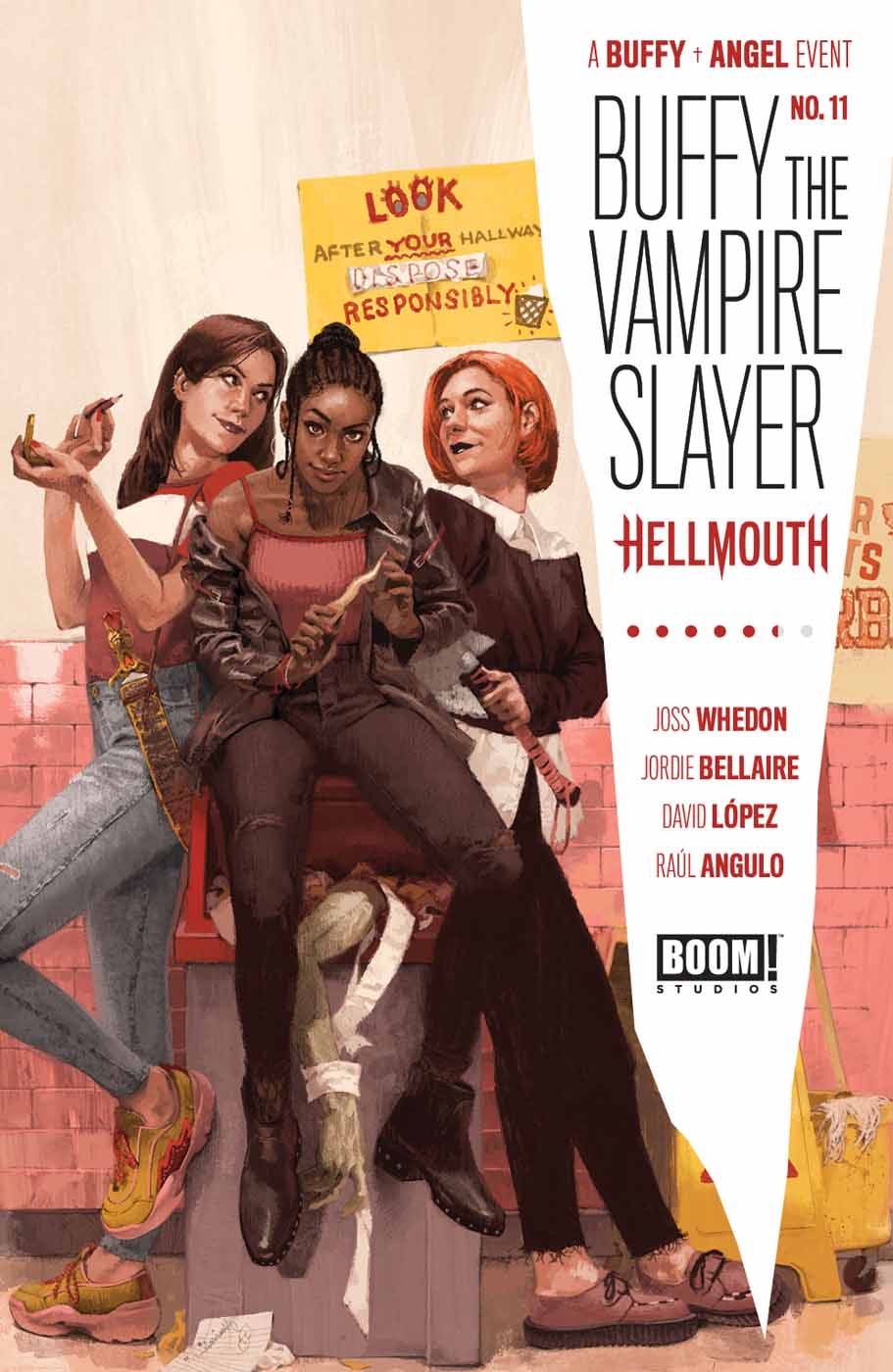 BUFFY THE VAMPIRE SLAYER

#11

Written by: Jordie Bellaire.

Art by: David Lopez.

Covers by: Marc Aspinall, Kevin Wada, Steve Morris, Ryan Inzana, Morgan Beem, Migule Mercado.

Description: Hellmouth tie-in! Kendra the vampire slayer is here! There's a new slayer in town - and it's up to Team Kendra to save the day! The all-new team of Willow, Cordelia and Kendra make their First Appearance together to save Sunnydale – but it also might be their last!

Pages: 32.

Price: $3.99.

In stores: Jan. 8.
Source : www.comicscontinuum.com