50 ans après avoir co-créé l'équipe des Envahisseurs dans les pages d'Avengers #71 (un épisode intitulé…Endgame !), le vétéran des comics Roy Thomas racontera une aventure inédite de Captain America, Namor et la première Torche Humaine pendant la Seconde Guerre Mondiale dans le one-shot Captain America & The Invaders : The Bahamas Triangle.
La célébration du 80ème anniversaire de Marvel Comics continue avec ce numéro spécial dessiné par Jerry Ordway qui avait notamment travaillé avec Roy Thomas sur le titre All-Star Squadron pour la Distinguée Concurrence.
Publication en juillet !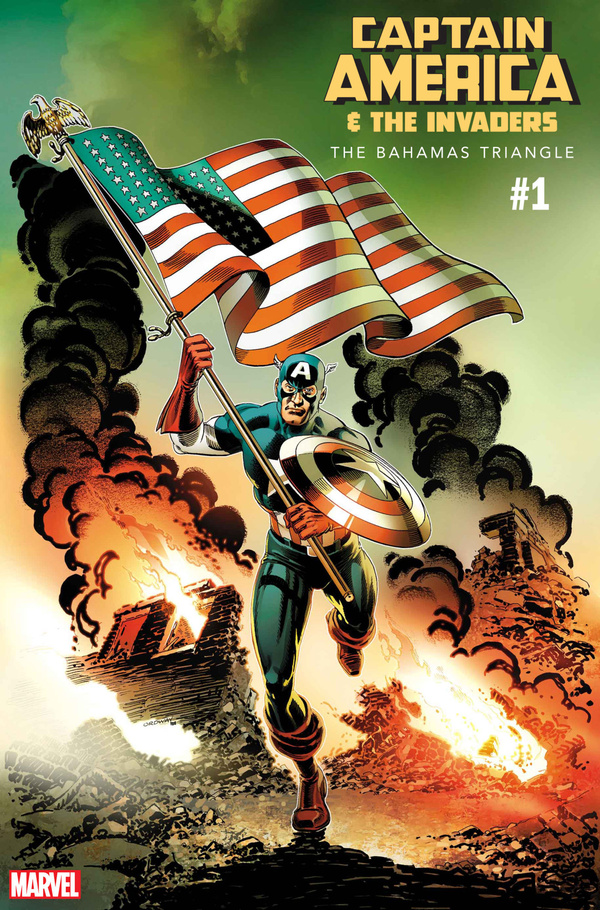 March 1941. Assigned to safeguard President Roosevelt during a fishing trip in the Bahamas, the newly commissioned Cap endures his baptism under fire — while a German U-boat (carrying the Nazi super-soldier called Der Wunderkrieger (or Wonder Warrior) heads for the island chain's capital! His mission: to kidnap England's once-king, the Duke of Windsor, and sit him on the throne of a defeated Britain! But others happen to be in that part of the Atlantic as well — the once-bitter rivals the Sub-Mariner and the Human Torch!
Source : www.bleedingcool.com