Tony Chu est « cibopathe », il est capable de retracer l'histoire des aliments qu'il mange. Saffron Chu est « cibopars », elle peut apprendre les secrets de ceux avec qui elle partage un repas.
Tony est flic, Saffron est une criminelle…et ils sont frère et soeur…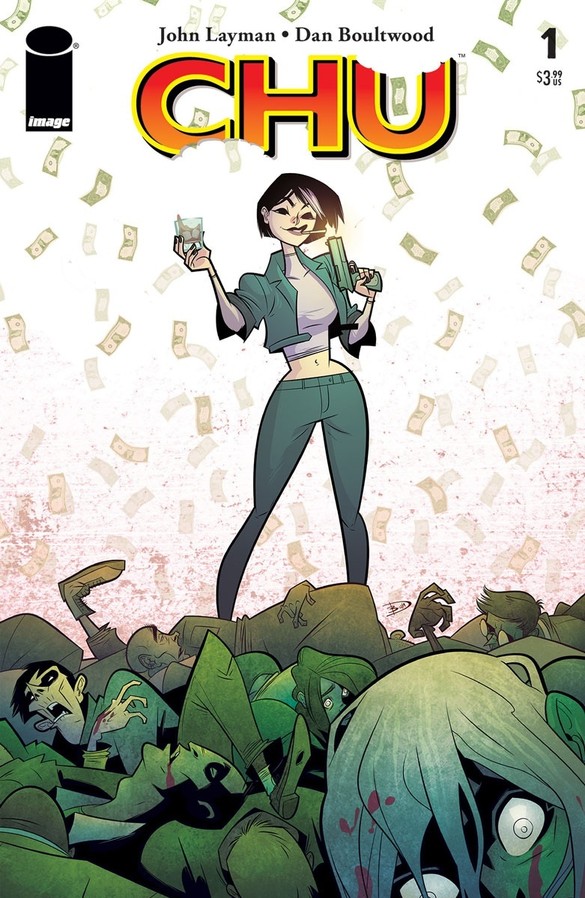 CHU

#1

Written by: John Layman.

Art by: Dan Boultwood.

Cover by: Dan Boultwood.

Description: « The First Course, » Part One. Tony Chu is a cibopath, able to get psychic impressions from what he eats. Saffron Chu is a cibopars, able to learn secrets from who she eats with. Tony is a cop. Saffron is a criminal. They are brother and sister, and they are on a collision course. Spinning out of the Chew series comes Chu, a felonious new food noir about cops, crooks, cooks, and clairvoyants.

Pages: 32.

Price: $3.99.

Available: July 22.
Source : www.comicscontinuum.com