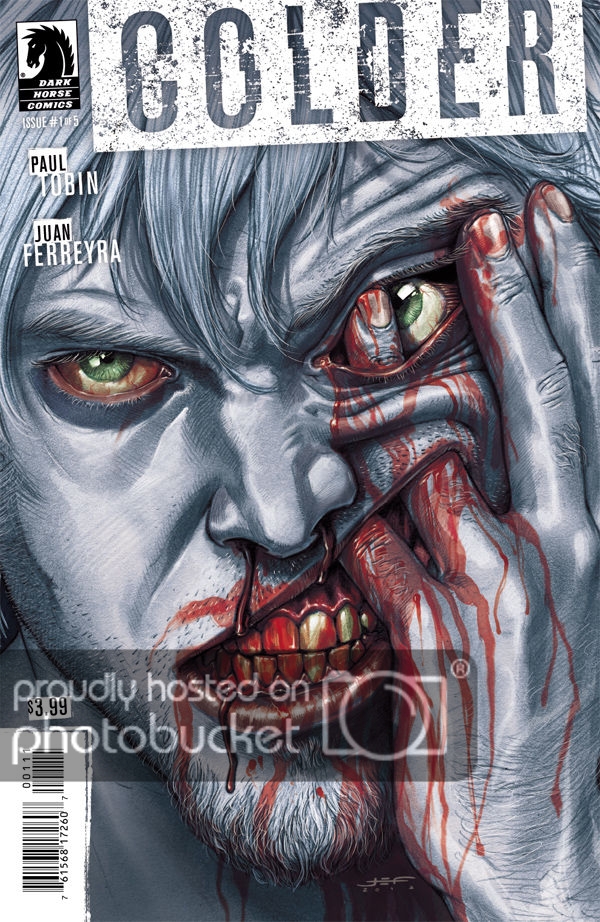 [quote]COLDER #1
*Writer: Paul Tobin
Artist: Juan Ferreyra
Cover Artist: Juan Ferreyra
Genre: Horror, Crime
Features: Desktop
Publication Date: November 07, 2012
Format: FC, 32 pages
Price: $3.99
UPC: 7 61568 17260 7 00111
Declan Thomas's body temperature is dropping. He never gets sick, never feels pain. An ex-inmate of an insane asylum that was destroyed in a fire, he has the strange ability to step inside a person's madness and sometimes cure it. He hopes to one day cure his own, but time is running out, because when his temperature reaches zero . . . it's over.
From the creative team behind the Falling Skies comic!
A new horror comic in the vein of Locke & Key and Preacher.
Dark Horse horror gets under your skin!*[/quote]
Lien:
Le site de l'éditeur : www.darkhorse.com