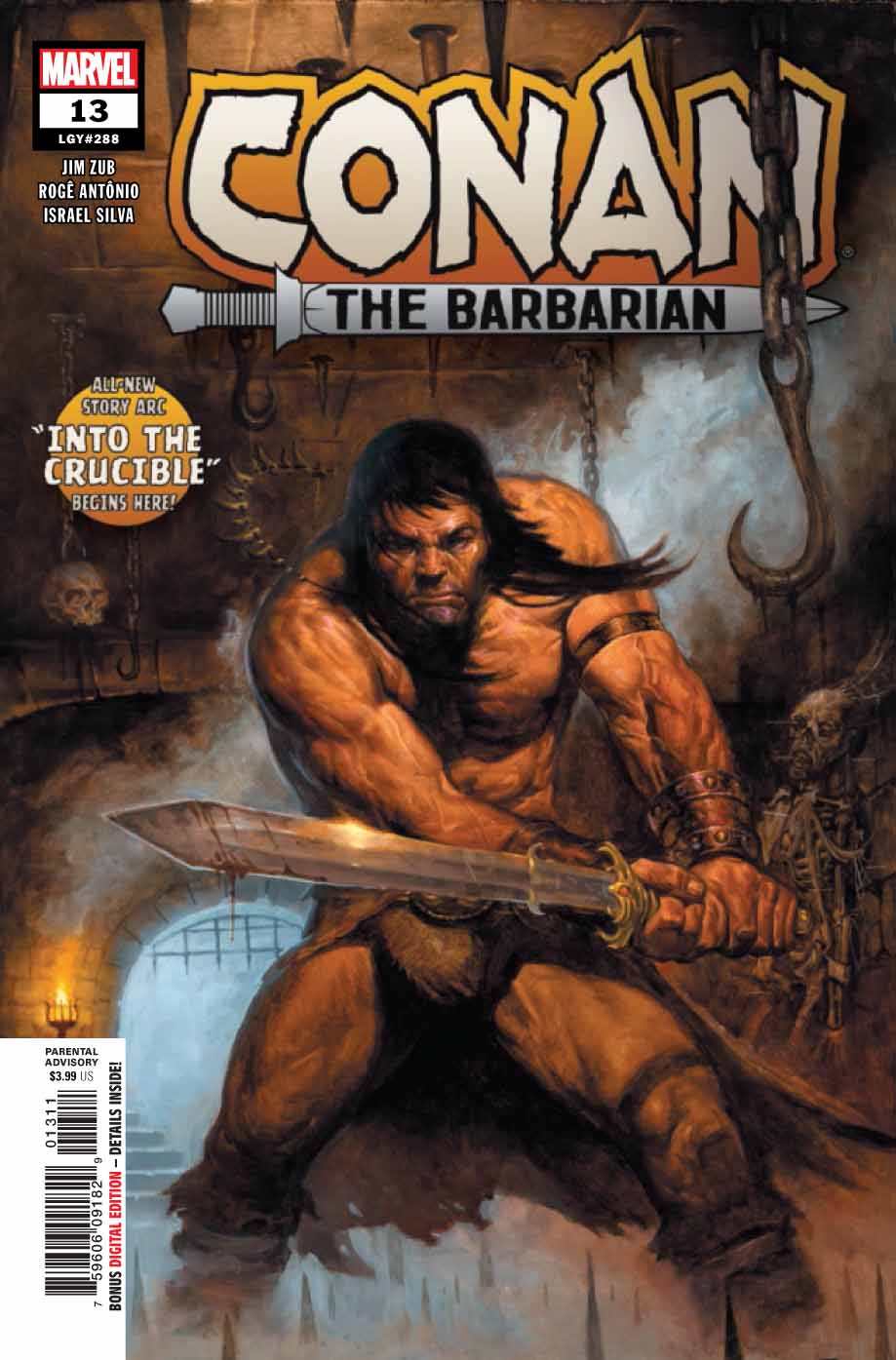 CONAN THE BARBARIAN

#13

Written by: Jim Zub.

Art by: Roge Antonio.

Cover by: E.M. Gist.

Description: Conan has faced many foes since leaving Cimmeria, but the greatest challenge lies ahead! A perfect jumping-on point for new readers as Conan finds himself in a city in the mystical Uttara Kuru, further on the eastern border than the young barbarian has ever traveled. And with the new city comes new dangers! Unfamiliar with the language, Conan inadvertently agrees to be the latest entrant to the Great Crucible. The people of the city support their foreign champion…but what deadly traps does the Crucible hold, and what will Conan sacrifice to overcome his ordeal?

Pages: 32.

Price: $3.99.

In stores: Feb. 19.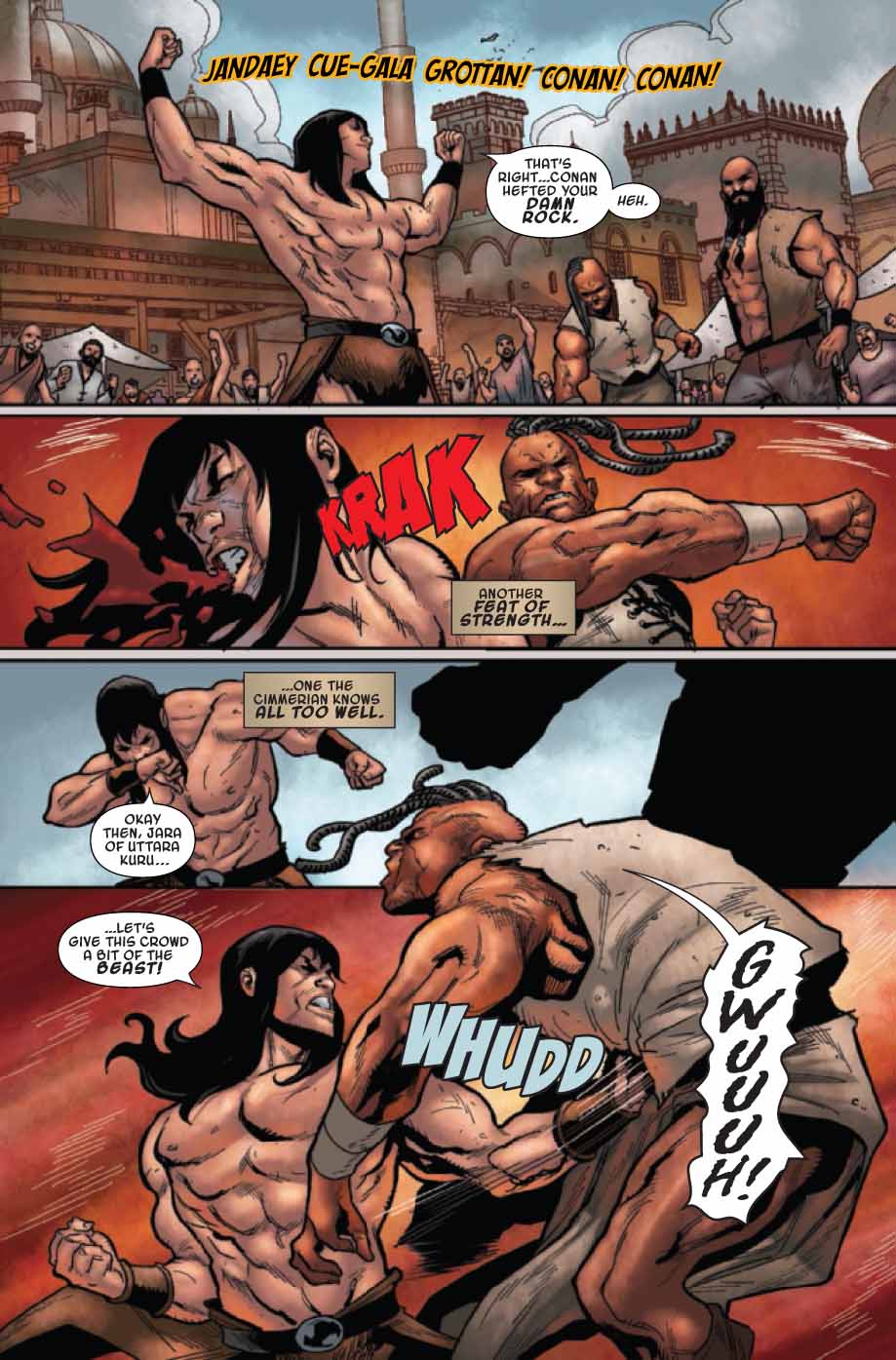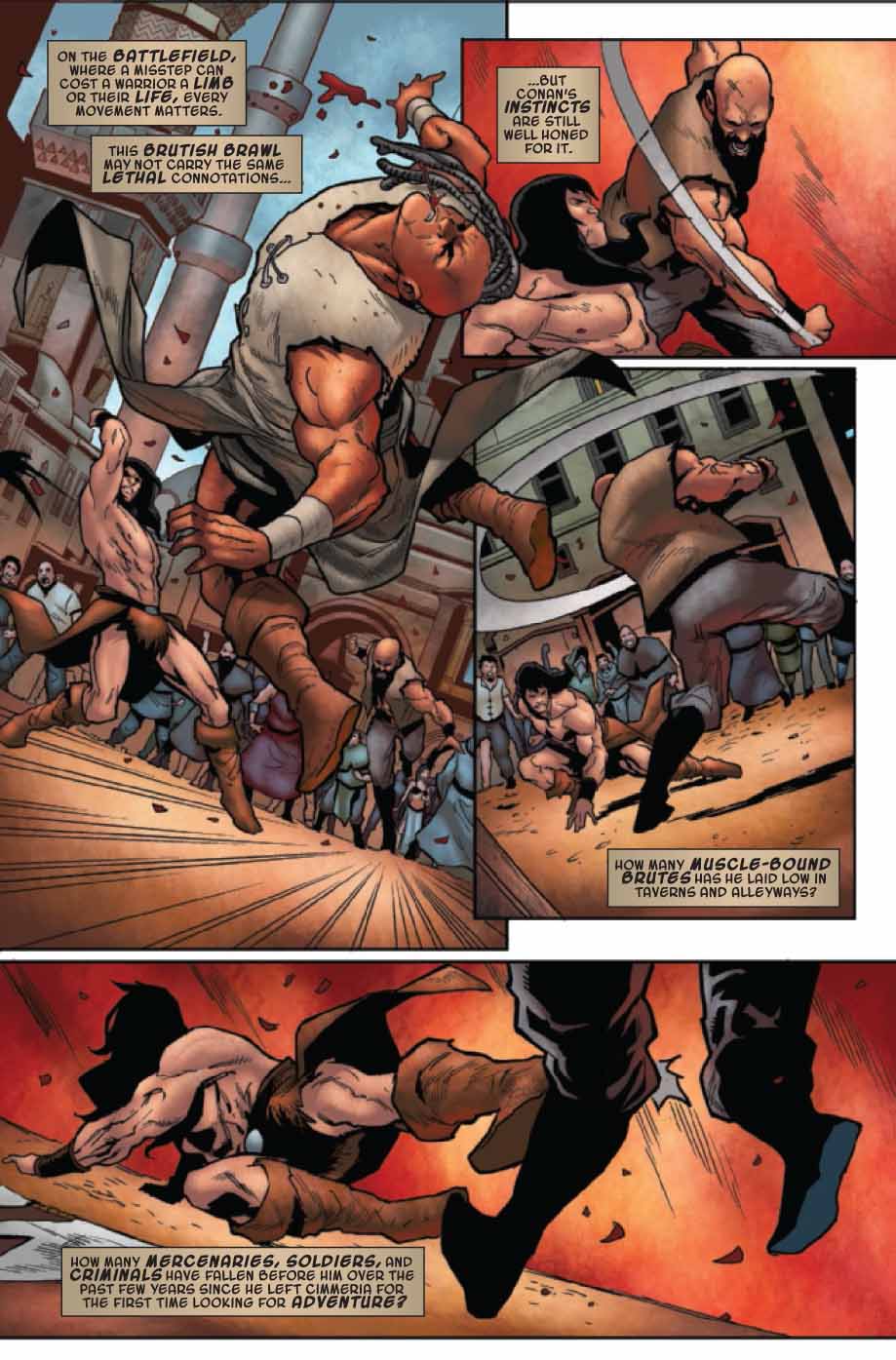 Source : www.comicscontinuum.com