Dans le cadre de son 80ème anniversaire, Marvel annonce le retour de son magazine satirique Crazy (94 numéros publiés entre 1973 et 1983) le temps d'un numéro spécial qui sera publié en septembre.
Et qui dit Crazy, dit présence de la seconde mascotte de la revue, Obnoxio le Clown !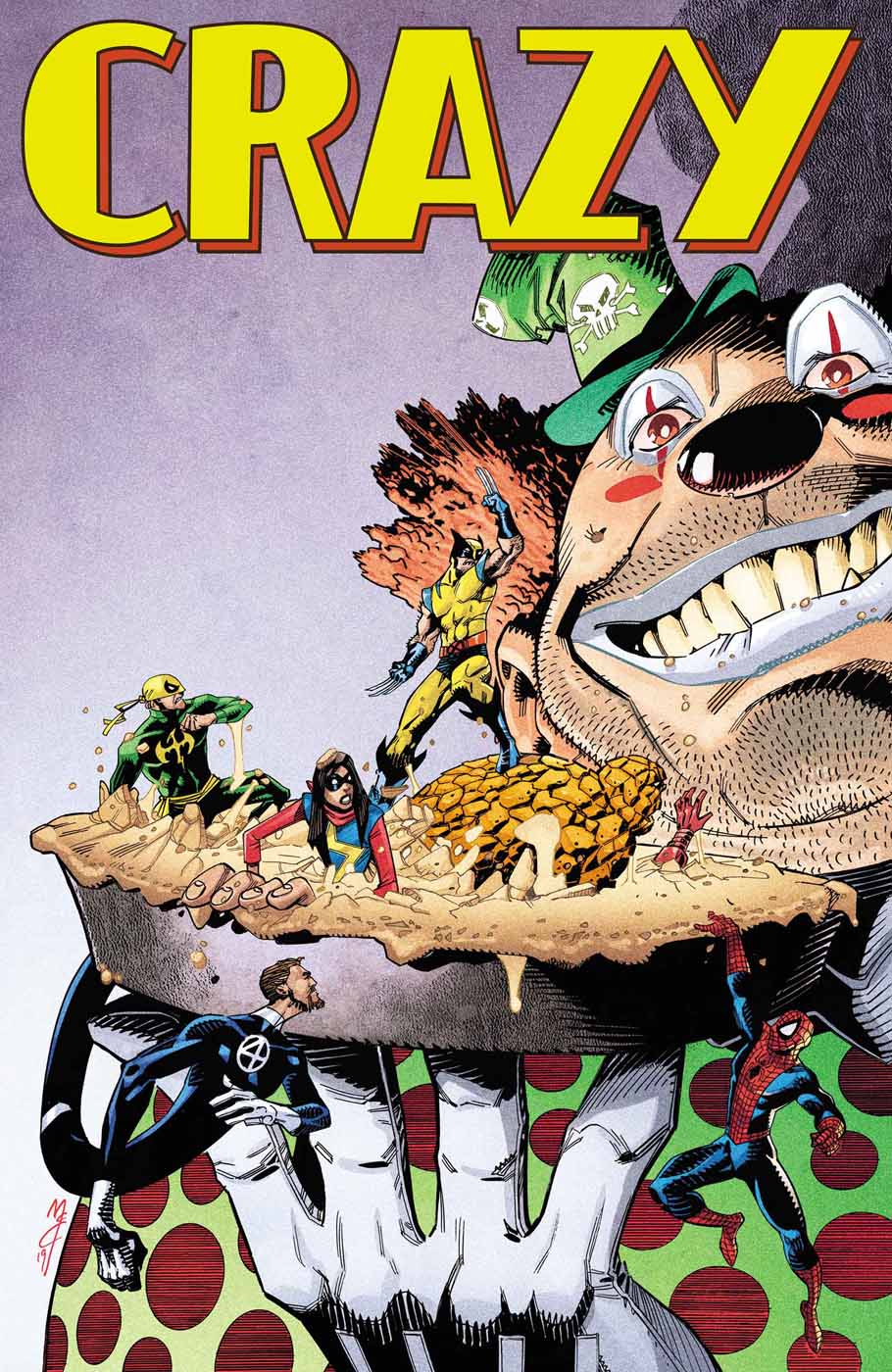 CRAZY #1

GERRY DUGAN, FRANK TIERI, JON ADAMS AND MORE (W), DON SIMPSON, SCOTT KOBLISH, JON ADAMS AND MORE (A), COVER BY JOHN McCREA, VARIANT by DAVID NAKAYAMA

MARVEL'S GREATEST…ER…MOST DEMENTED COMIC MAGAZINE OBNOXIO THE CLOWN is back and so is one of MARVEL'S most hilarious titles thanks to a momentary lapse in sanity on the part of a few over-worked editors and a gang of writers and artists ready to take advantage of it. No super hero is safe! No comic book event is sacred! Will the Marvel Universe ever be the same? Will we want it to?

40 pages, $4.99.