Marvel annonce un one-shot pour Halloween, une anthologie qui permettra de retrouver Moon Knight, Wolverine, Elsa Bloodstone, Man-Thing, Werewolf by Night ou encore Morbius dans plusieurs histoires courtes à l'atmosphère surnaturelle.
La couverture de Crypt of Shadows par Leinil Francis Yu :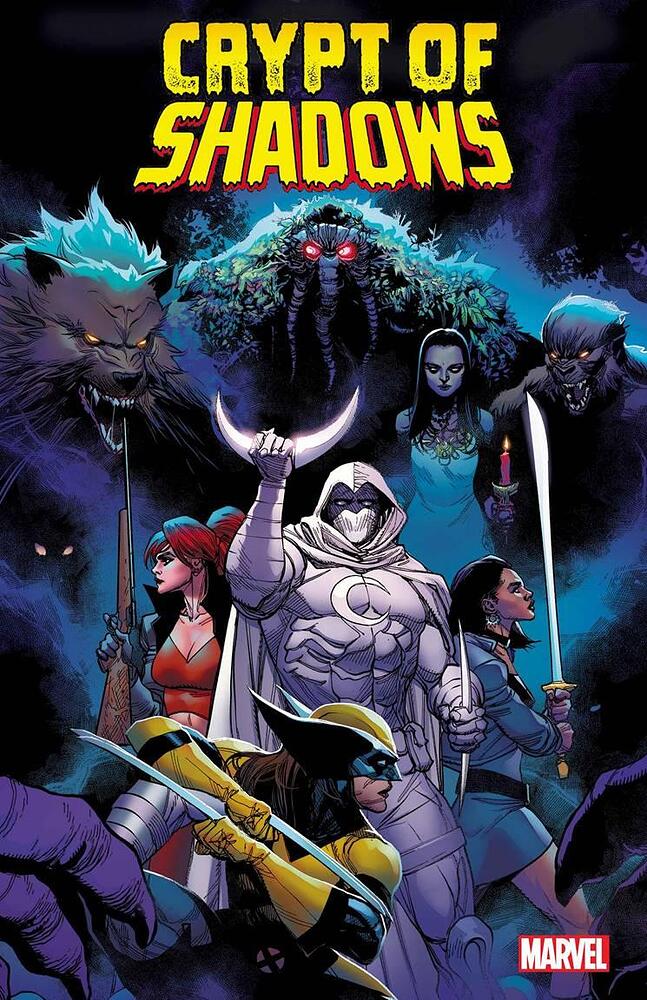 Marvel Comics has announced an October release for Crypt of Shadows, a Halloween one-shot.

Supernatural adventures will feature Moon Knight, Wolverine, Elsa Bloodstone, Man-Thing, and Werewolf by Night, along with the return of Bloodline, the daughter of Blade who made her first appearance earlier this year in Free Comic Book Day: Avengers/X-Men #1.

Former Marvel editor Chris Cooper, known for his work on the original Darkhold series, is writing a story featuring Morbius and the star of Cooper's Darkhold saga, Victoria Montesi. Joining him will be creators Al Ewing, Danny Lore, Rebecca Roanhorse, Adam Warren, Chris Condon, Karen S. Darboe, Geoff Shaw, Ibrahim Moustafa and more.

The main cover shown here is by Leinil Francis Yu.