Le scénariste Steve Orlando (Martian Manhunter, Wonder Woman…) fera ses débuts marvelliens à l'occasion d'un one-shot intitulé Darkhold : Alpha. Et s'il y a un numéro « alpha », c'est que Marvel prépare une saga centrée sur le Livre des Damnés écrit par l'ancien dieu Chton.
Dessiné par Cian Tormey (Batgirl), Darkhold : Alpha sortira en juin.
La couverture par Greg Smallwood :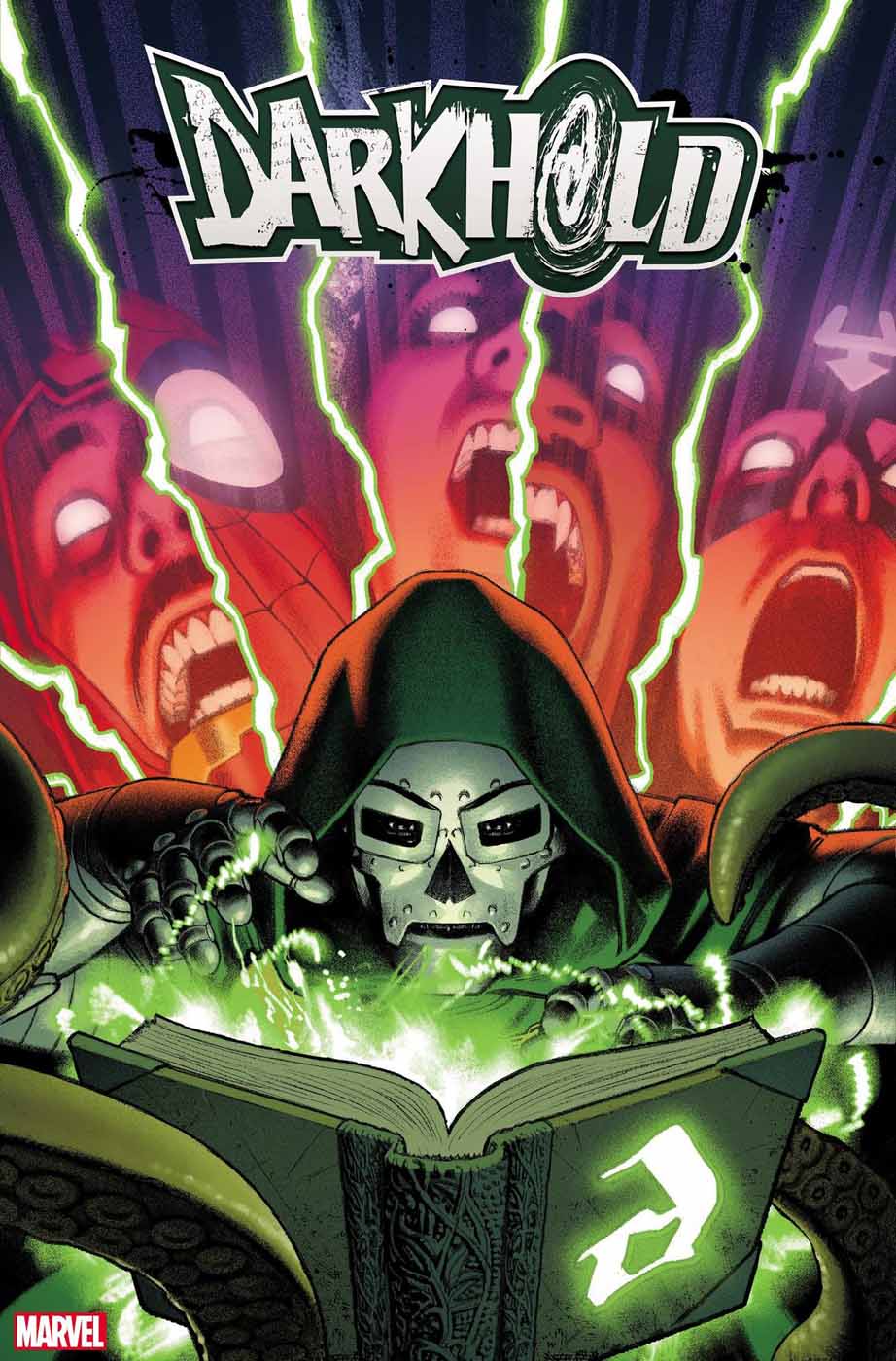 DARKHOLD ALPHA #1

Written by STEVE ORLANDO

Art by CIAN TORMEY

Cover by GREG SMALLWOOD

Critically acclaimed writer Steve Orlando makes his Marvel debut with a story that will delight and terrify! For hundreds of years, scholars and heroes alike have searched for the complete text of the Darkhold – AKA the Book of the Damned, written by the elder god Chthon. Now one of the greatest sorcerers in the Multiverse has found it – and Chthon has found him. To save them all, the Scarlet Witch must gather the world's greatest heroes…and unleash their inner darkness.
Source : www.comicscontinuum.com