Bon, va falloir rebaptiser le forum, hein : Panosian Sanctuary !
Jim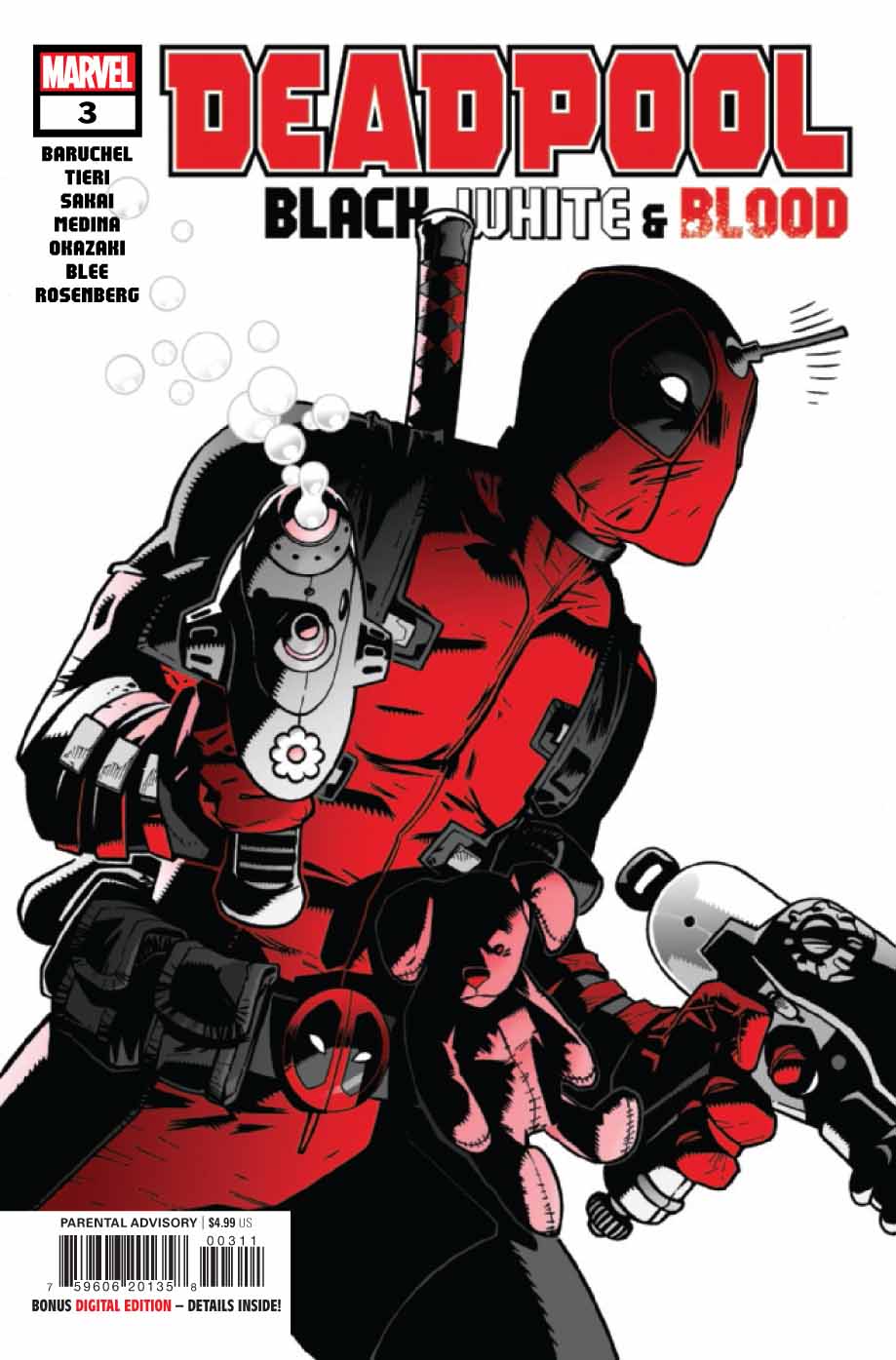 DEADPOOL: BLACK, WHITE & BLOOD

#3

Written by: Jay Baruchel, Frank Tieri, Stan Sakai.

Art by: Paco Medina, Takashi Okazaki, Stan Sakai…

Covers by: Kev Walker, Stan Sakai, Salvador Larroca.

Description: Jay Baruchel and Paco Medina are bringing you a story so insane we refuse to even talk about it! Frank Tieri and Takashi Okazaki are gonna give you some sweet Deadpool vs. Bullseye! Stan Sakai tells the age-old parable « How the Deadpool Got His Swords! »

Pages: 40.

Price: $4.99.

In stores: Oct. 6.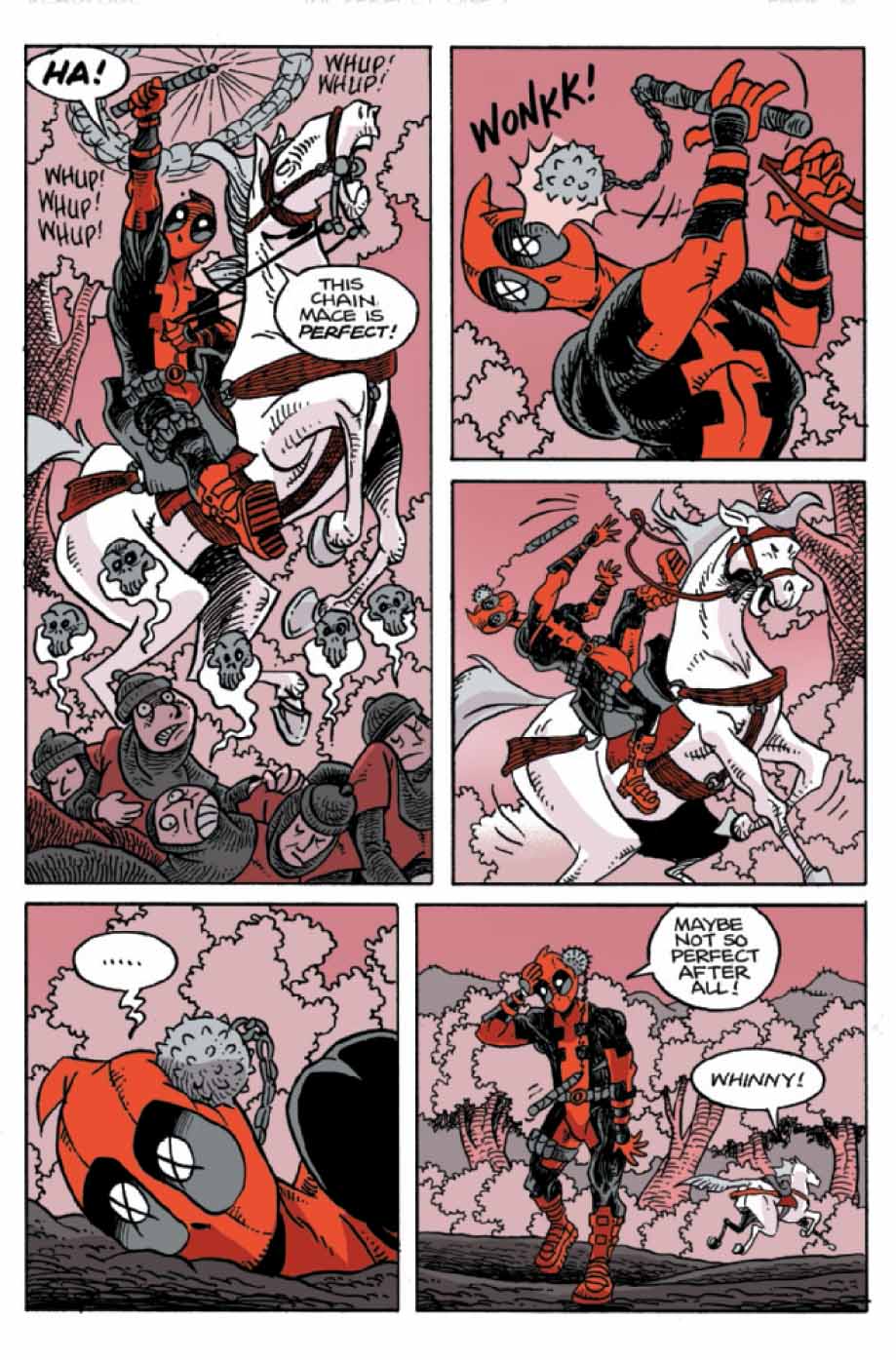 Deadpool par Stan Sakai… Le truc que je n'attendais pas, mais qui me fait envie !
Tori.