DEATH OR GLORY #1

Written by: Rick Remender.

Art by: Bengal.

Covers by: Bengal, Duncan Fegredo, James Harren.

Description: Meet Glory, raised off the grid in a convoy amid truckers-the last men and women fighting for true freedom on the American open road. Now, in order to pay for her beloved dying Father's surgery, Glory has three days to pull off four dangerous cross-country heists with mob killers, crooked cops, and a psycho ex-husband all out to bring her in or die trying.

Pages: 40.

Price: $4.99.

In stores: May 2.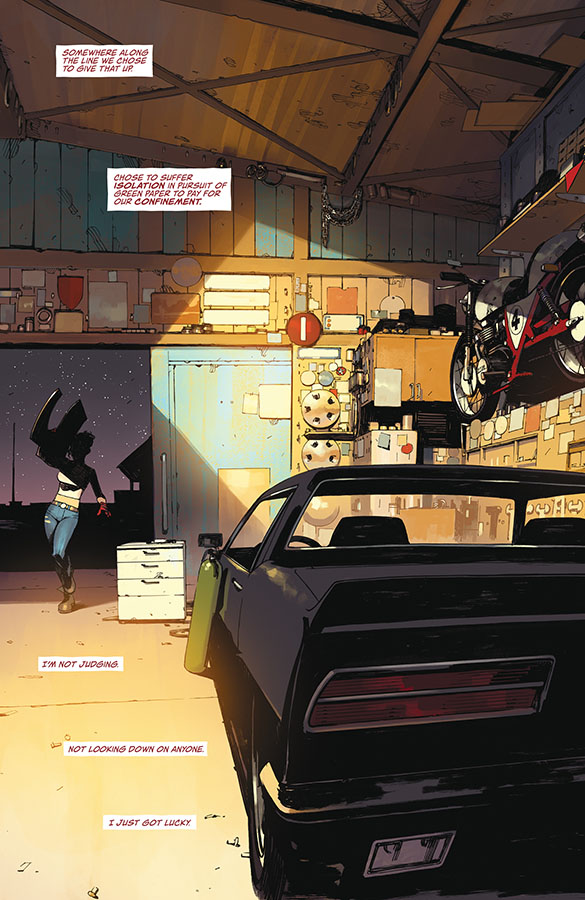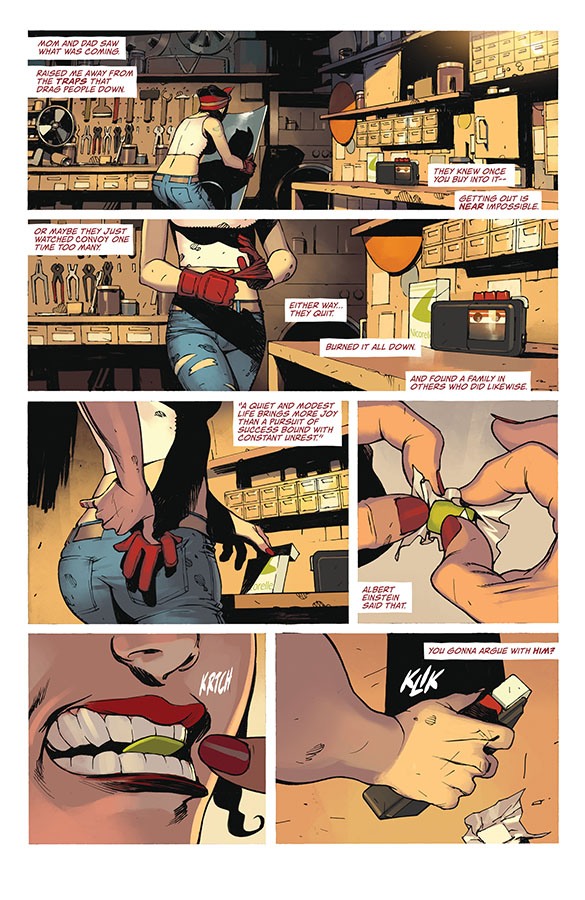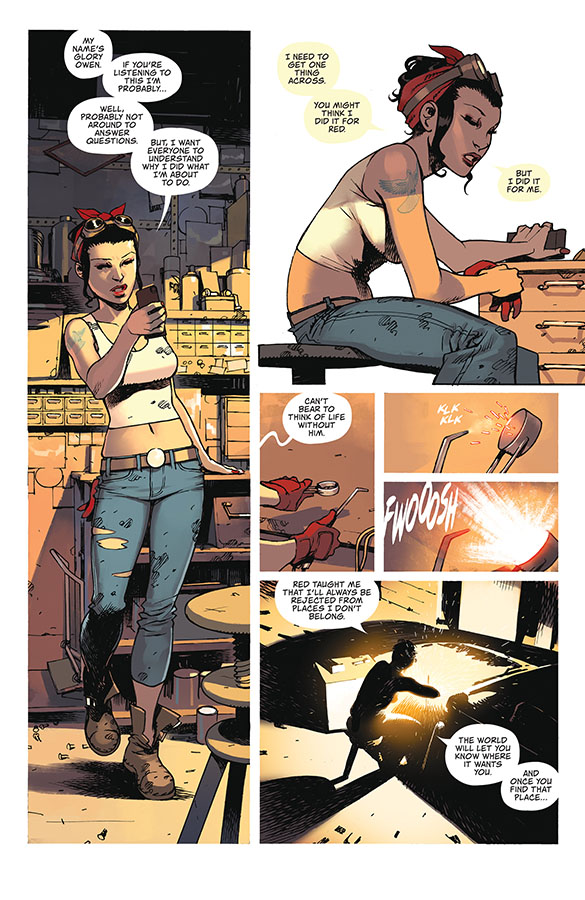 Source : www.comicscontinuum.com