(W) Al Ewing (A/CA) Javier Rodriguez (CA) Lee Garbett, Leonardo Romero, Natacha Bustos, Phil Noto, Ron Lim
Al Ewing and Javier Rodr guez follow up their acclaimed DEFENDERS: THERE ARE NO RULES series with a new volume and an all-new lineup, including none other than Loki, God of Stories! When Doctor Strange sends a dire warning from beyond the grave, Blue Marvel, America Chavez, Taaia (Galactus' mom!), Tigra and Loki assemble to defend reality itself! Plus, you won't believe who shows up on the final page!
RATED T+
In Shops: Jul 20, 2022
SRP: $3.99
Oh là là là là ce premier épisode de Defenders Beyond
Ewing et Rodriguez prennent la suite de leur mini série Defenders, que j'avais trouvé excellente de bout en bout, mais en réalité (comme souvent avec Ewing) c'est également une suite de ses autres travaux, notamment Ultimates et Loki, il référence également ses Mighty Avengers, ainsi que les récentes mini série sur America Chavez et sur la mort de Strange Je ne sais pas si cette nouvelle histoire du duo sera aussi brillante que la précédente, en tous cas elle part très très bien avec une ambition affichée toujours aussi démesurée (un ennemi qui vient de l'extérieur du multivers, au delà même d'Éternité, le sort du deuxième cosmos dévoilé, et une équipe dysfonctionnelle de fortes personnalités qui promet des interactions musclées !)
Et cela va sans dire, mais Rodriguez aux dessins ça tabasse toujours autant, il regorge d'inventivité dans son trait et ses découpages pour donner vie aux idées les plus folles d'Ewing !
(J'aurais adoré que ses Ultimates aient droit à un dessinateur aussi inspiré et talentueux !)
Son éventuelle audition pour les FF aussi par la même occasion (où comment passer d'un génie scientifique aux tempes grisonnantes à un autre plus populaire) ?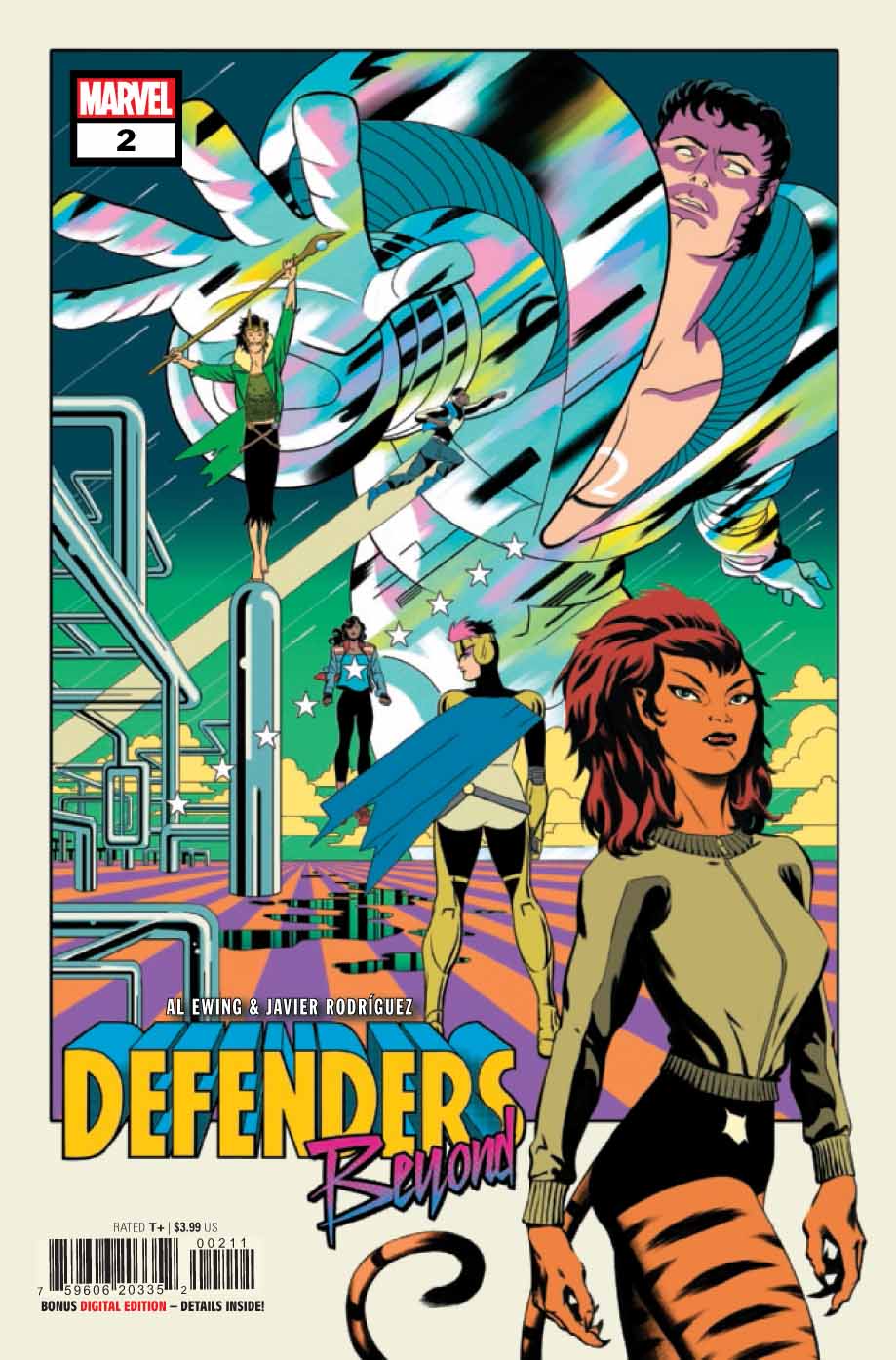 DEFENDERS: BEYOND

#2

Written by: Al Ewing.

Art by: Javier Rodriguez.

Covers by: Javier Rodriguez, Nick Bradshaw, Ron Lim.

Description: The adventure begins – in the path of the Beyonder? When Loki, Blue Marvel, America Chavez, Taaia and Tigra land rather unexpectedly in the Second Cosmos, they find their lives in the hands of its cosmic overseers – unless Loki can figure out the right trick to save them all.

Pages: 32.

Price: $3.99.

In stores: August 24.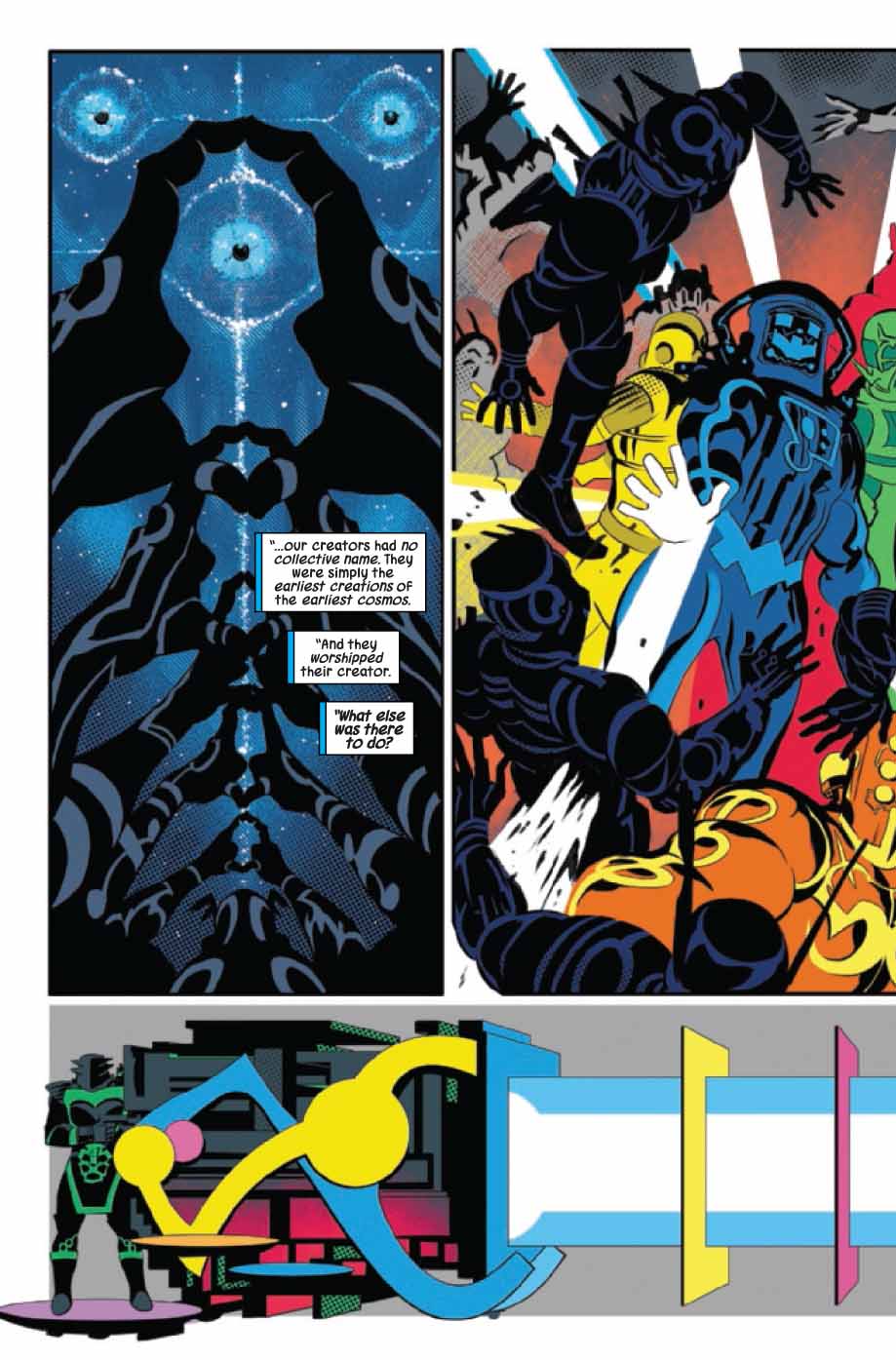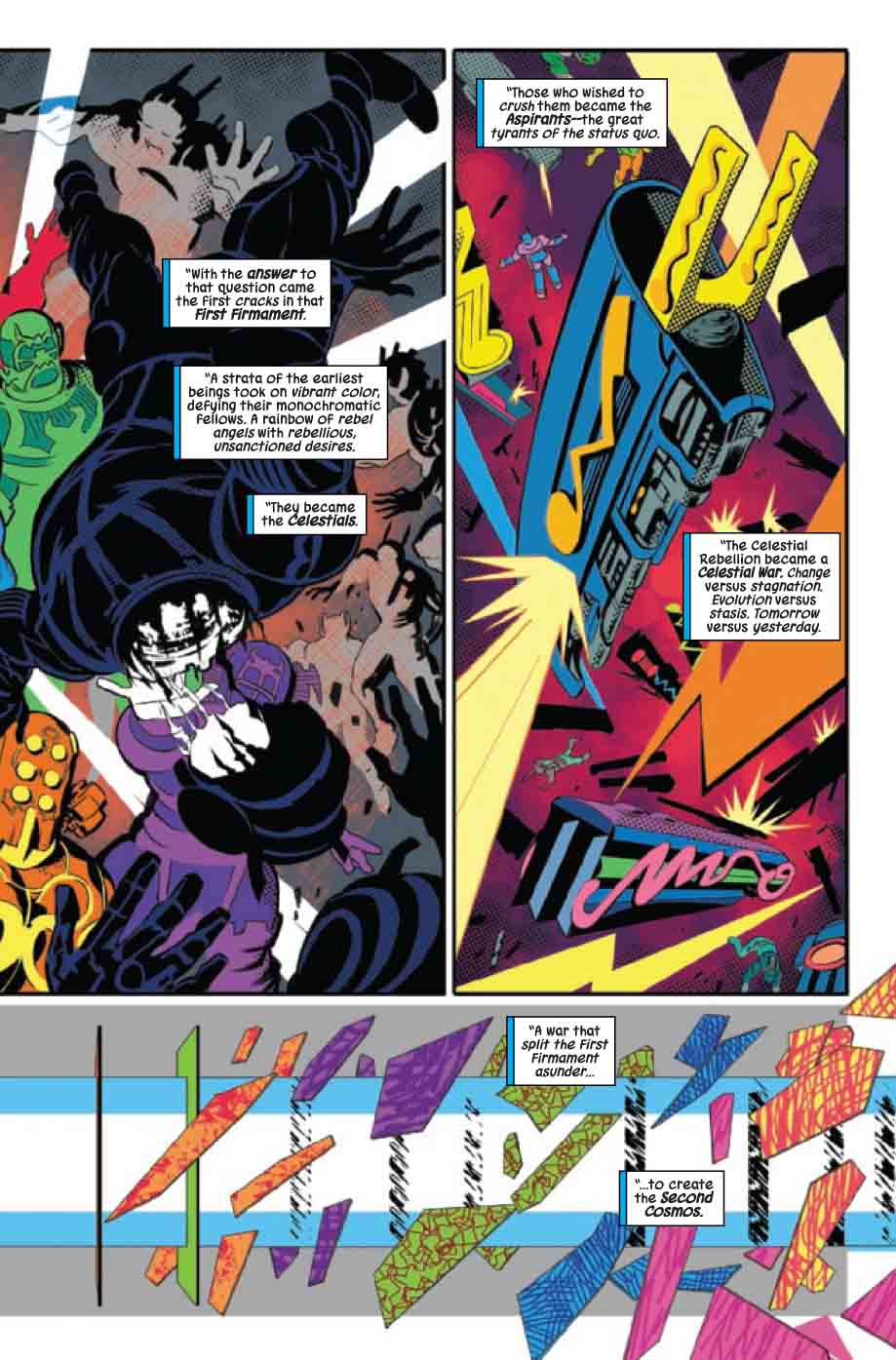 Je suis curieux. Parce que le casting qui compose l'equipe + le Beyonder, ça ne m'attire pas. Mais Ewing + Rodriguez, ça, c'est beaucoup plus séduisant. Et il y a des Célestes !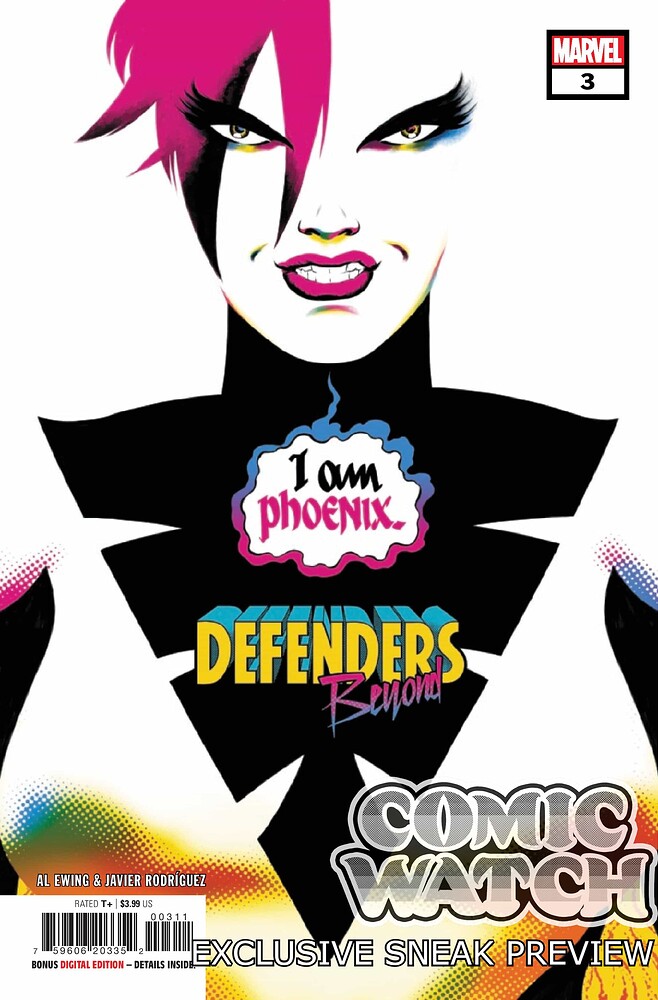 (W) Al Ewing (A/CA) Javier Rodriguez (CA) Ben Caldwell
Loki's Defenders manage to escape the Second Cosmos and the Beyonder, but Taaia is grievously wounded in the process and none of Loki's or Blue Marvel's expertise seems to be helping. Enter - the Phoenix! But what is the price of a universal
constant's aid…?
RATED T+
In Shops: Sep 28, 2022
SRP: $3.99
Roooh, il est fort quand même ce Javier.