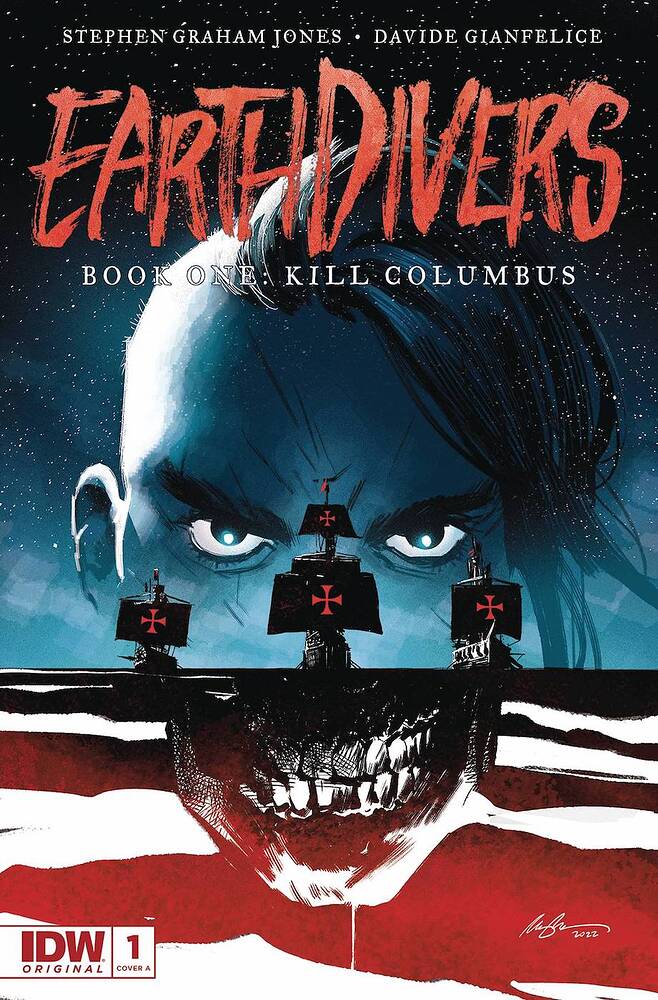 EARTHDIVERS

#1

Written by: Stephen Graham Jones.

Art by: Davide Gianfelice.

Covers by: Rafael Albuquerque, Maria Wolf, Aaron Campbell, Christian Ward.

Description: Stephen Graham Jones makes his ongoing comics debut with Earthdivers! The year is 2112, and it's the apocalypse exactly as expected: rivers receding, oceans rising, civilization crumbling. Humanity has given up hope, except for a group of outcast Indigenous survivors who have discovered a time travel portal in a cave in the middle of the desert and figured out where the world took a sharp turn for the worst: America. Convinced that the only way to save the world is to rewrite its past, they send one of their own on a bloody, one-way mission back to 1492 to kill Christopher Columbus before he reaches the so-called New World. But taking down an icon is no easy task, and his actions could prove devastating for his friends in the future.

Pages: 32.

Price: $3.99.

In stores: October 5.