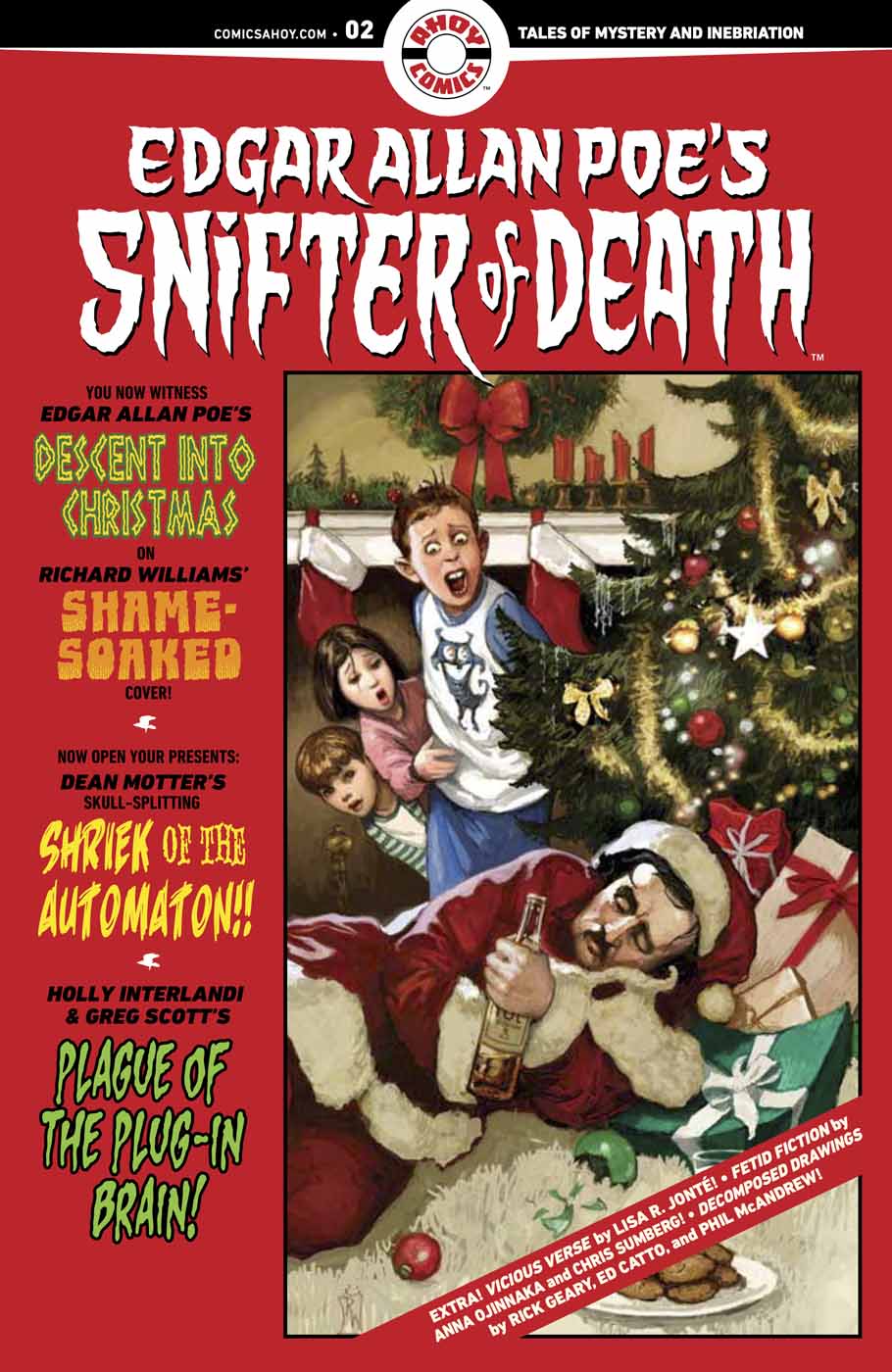 EDGAR ALLAN POE'S SNIFTER OF DEATH

#2

Written by: Dean Motter, Holly Interlandi.

Art by: Dean Motter, Greg Scott.

Cover by: Richard Williams.

Description: An automaton equipped to defeat an educated human in the game of chess? Preposterous! Poe himself undertakes to pierce the mechanical mystery in « Chess Player… » Plus! An ostensibly helpful bit of software tries to dominate a writer's creative process in « Angle of the Odd. » Our special « Dread-of Devices » issue closes out with prose stories and a poem.

Pages: 32.

Price: $3.99.

In stores: Nov. 10.