Une quatrième mini-série Edge of Spider-Verse est annoncée pour février 2024.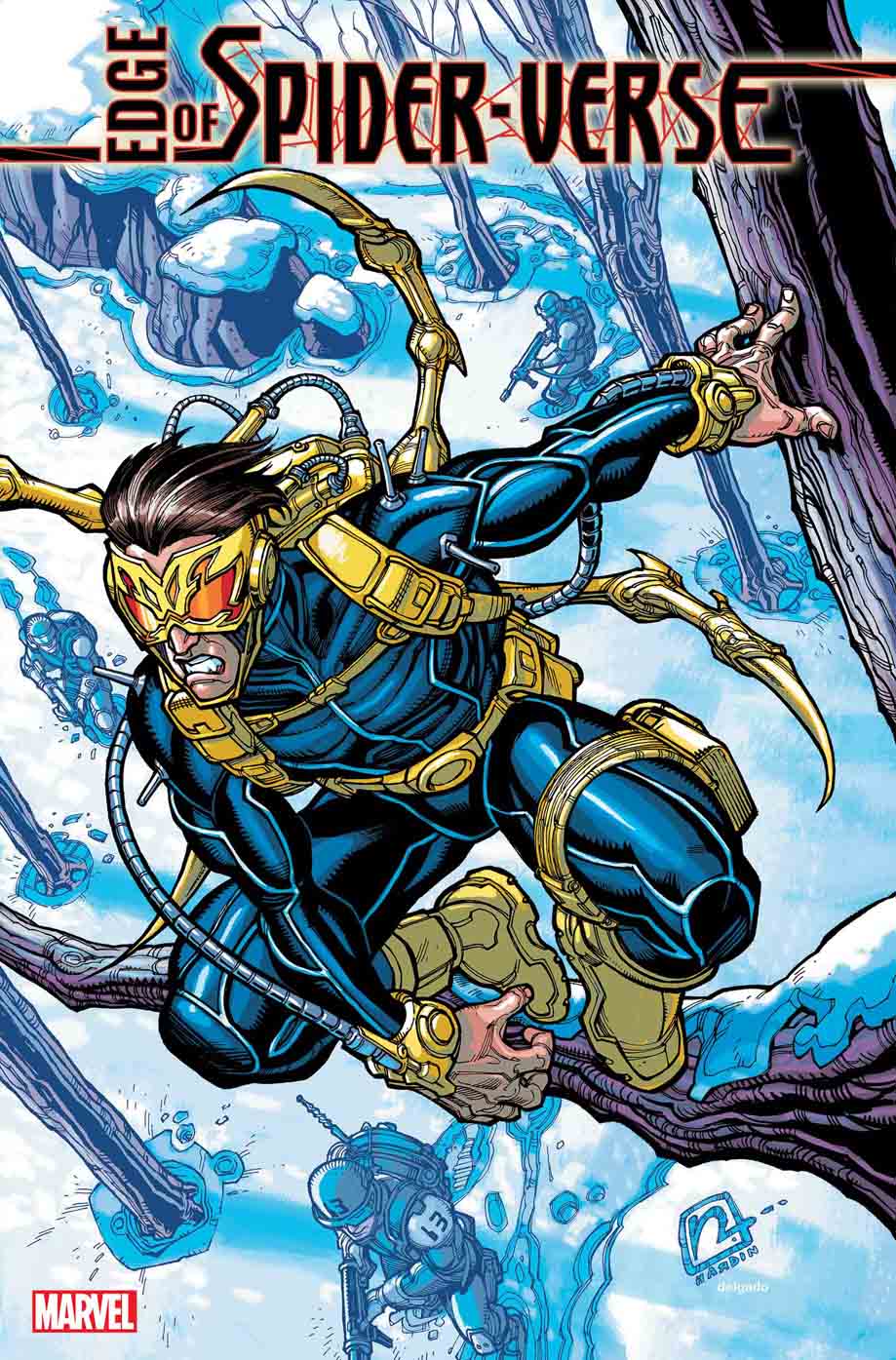 Marvel Comics has announced the return of Edge of Spider-Verse as a four-issue series launching on Feb. 21.

"The series will take readers to the bleeding edge of the Spider-Verse once more, reacquainting you with old favorites and introducing you to some of the most important web-slinging heroes you haven't met yet!

Previous installments of Edge of Spider-Verse saw all-star creators introduce the world to the likes of Spider-Gwen, Spider-Rex and more. It also revealed secrets behind Spider-Boy's origins and laid the groundwork for new eras of icons Spider-Man India and Aranaa. You won't believe how the Web of Life and Destiny impacts Spider-Man storytelling this time as the possibilities of the Spider-Verse are unleashed in full!"

Edge Of Spider-Verse #1 kicks things off with the first appearance of Weapon VIII and the exciting comeback of the tech-savvy Spider-Byte!.

Here's how Marvel describes the first issue:

"We all know who Weapon X is, but who Is Weapon VIII?! Find out in a story from writing duo Collin Kelly and Jackson Lanzing and artist Travel Foreman. In this universe, when Weapon X escapes from his facility, they call on their greatest previous success to get him back.

"You may not have realized that the digital avatar Spider-Character who made her big screen debut in Across the Spider-Verse came from the comics first! She's back in comics now and you don't want to miss her in an all-new adventure by writer Nilah Magruder and artist Eric Gapstur.

Plus the start of a saga that sets up the next evolution of Spider-Versal stories.

Chad Hardin provides the #1 cover shown here.