Pendant que T'Challa se bat aux côtés des Avengers, Okoye et les Agents du Wakanda forment la première ligne de défense contre les envahisseurs extraterrestres dans la mini-série en 3 épisodes Empyre : Invasion of Wakanda. Le #1 sortira en mai.
Par les auteurs de la série Black Panther & the Agents of Wakanda, Jim Zub et Lan Medina !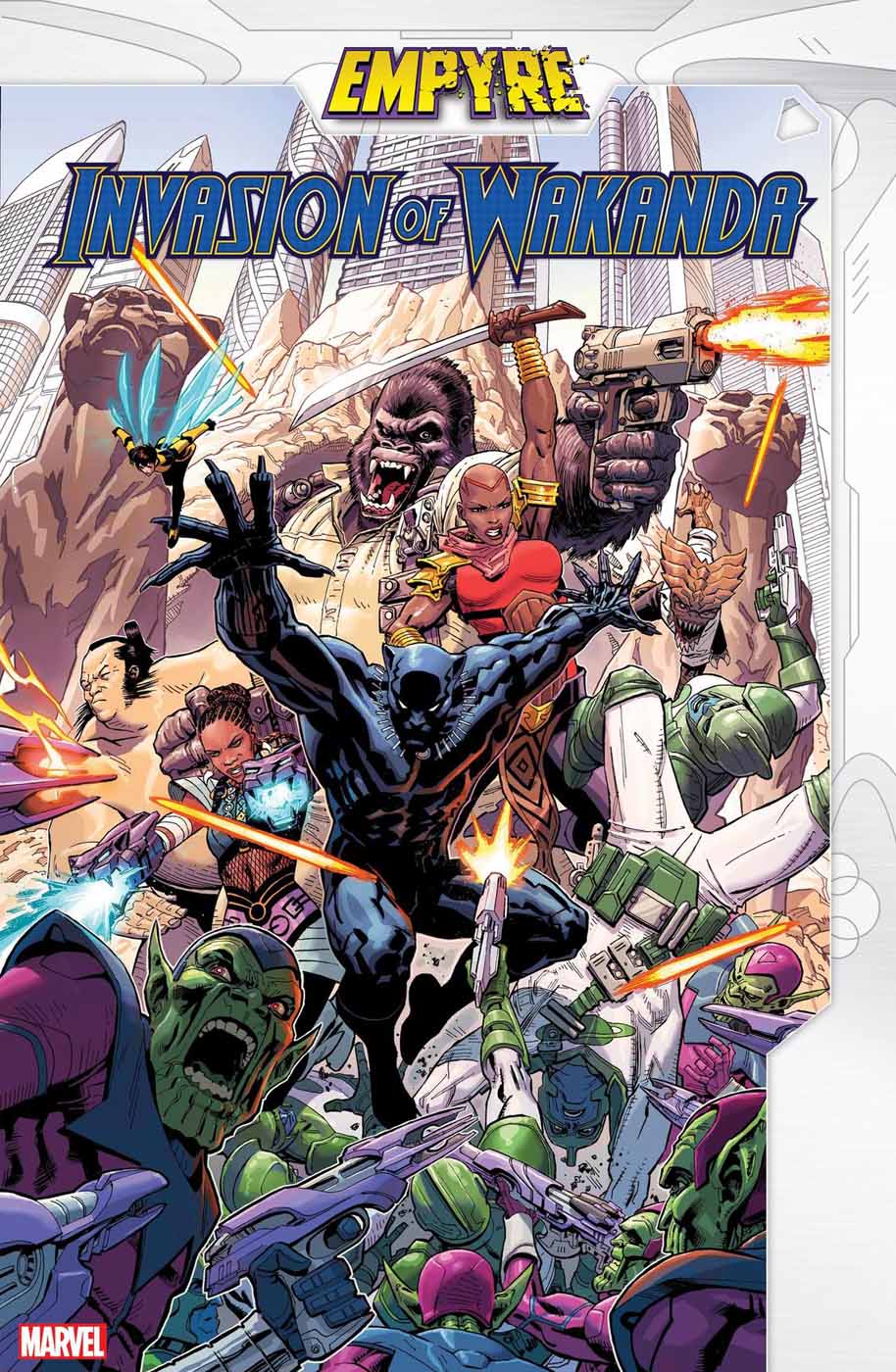 EMPYRE : INVASION OF WAKANDA #1 (of 3)

Written by JIM ZUB

Art by LAN MEDINA

Cover by DUSTIN WEAVER

The heart of Wakanda – its mighty store of Vibranium – comes under threat as the villains of EMPYRE launch their invasion of Earth! Black Panther's Agents of Wakanda form the front line against the alien invasion, but the enemy;s powers are vast and unknown. With T'Challa off fighting alongside the Avengers, General Okoye is in charge – and even with the superhumans are her disposal, she may find herself outmatched.
Source : www.comicscontinuum.com