La liste des mini-séries dérivées de l'événement Empyre continue de s'allonger avec un titre centré sur le Dieu du Tonnerre. Et pour Thor, le combat prendra une tournure personnelle lorsqu'il découvre que sa mère biologique, Gaïa la déesse de la nature, est atteinte d'un mal mystérieux suite à l'attaque des extra-terrestres.
Empyre : Thor est écrit par Ram V (le nouveau scénariste de Justice League Dark pour DC) et dessiné par Pasqual Ferry (qui avait déjà illustré la série Thor il y a quelques années).
Empyre : Thor #1 sortira en mai.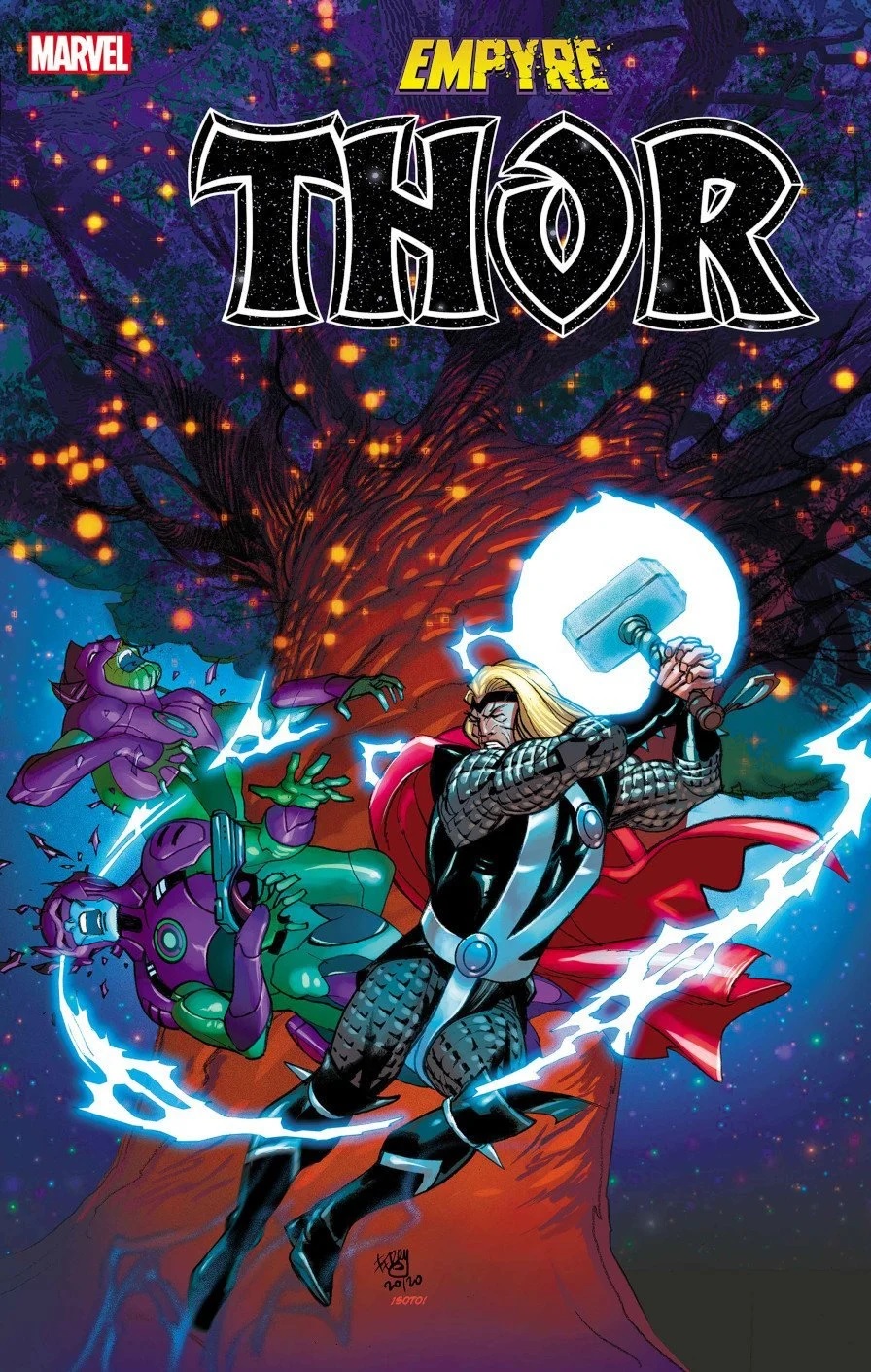 EMPYRE: THOR #1 (OF 3)
Written by RAM V.
Art and Cover by PASQUAL FERRY

RESHAPING THE COSMOS!

The Earth is under attack — and for Thor, the fight is personal! Gaea, goddess of nature and Thor's birth mother, has fallen ill…and it has something to do with the reason the Kree and Skrull are here! The journey to save her — and all Midgard — will expand the Asgardian pantheon in a whole new direction! Critically acclaimed writer Ram V. ( These Savage Shores , Justice League Dark ) and fan-favorite artist Pasqual Ferry take Thor to the ends of the Earth!
Source : www.comicsbeat.com