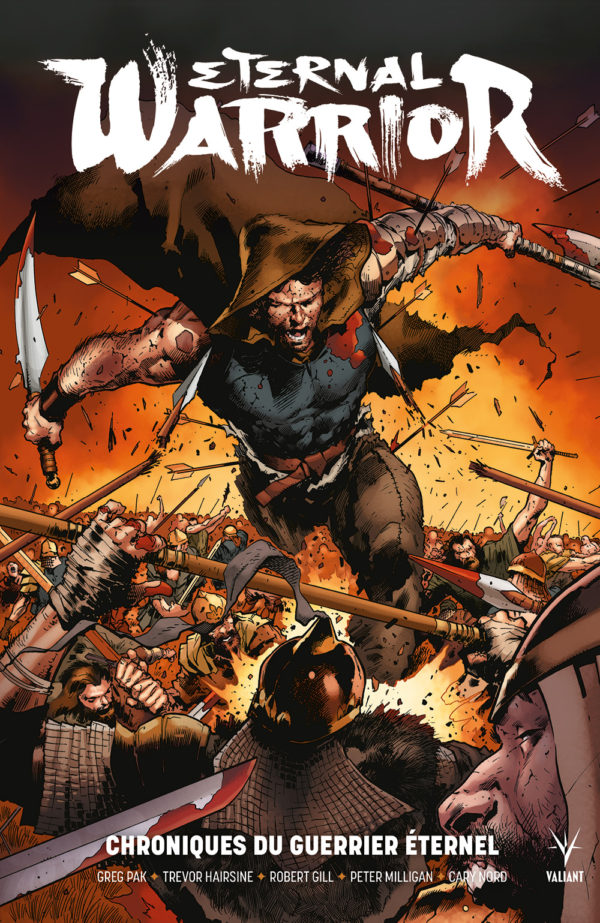 Eternal Warrior : Chroniques du Guerrier Éternel

DATE DE PUBLICATION : 08/03/2019

Auteurs : Greg Pak, Peter Milligan, Robert Venditti
Artistes : Trevor Hairsine, Clayton Crain, Cary Nord, Renato Guedes
Couverture : Trevor Hairsine
Traducteur : Florent Degletagne
312 pages. Récit complet.

30 €

DE L'AUBE DE L'HUMANITÉ À L'AN 4001 : LES CHRONIQUES DU PROTECTEUR DE LA TERRE

Gilad Anni-Padda est le Guerrier Éternel. Depuis l'aube de la civilisation, il ne répond qu'à un seul maître : la Terre. Depuis des milliers d'années, il la parcourt, jurant de la protéger.

Découvrez les récits de ses aventures passées et futures, chroniquées par Greg Pak ( Planet Hulk ), Peter Milligan ( Britannia ) et Robert Venditti ( X-O Manowar ), et illustées par Trevor Hairsine ( Eternity ), Robert Gill ( Book of Death ), Cary Nord ( X-O Manowar ) et Renato Guedes ( Bloodshot Salvation ).

Contient les mini-séries Eternal Warrior (2013) 1-8, Eternal Warrior : Days of Steel #1-3 et le one-shot Eternal Warrior : Awakening. ISBN : 978-2-37578-162-4. Récit complet.