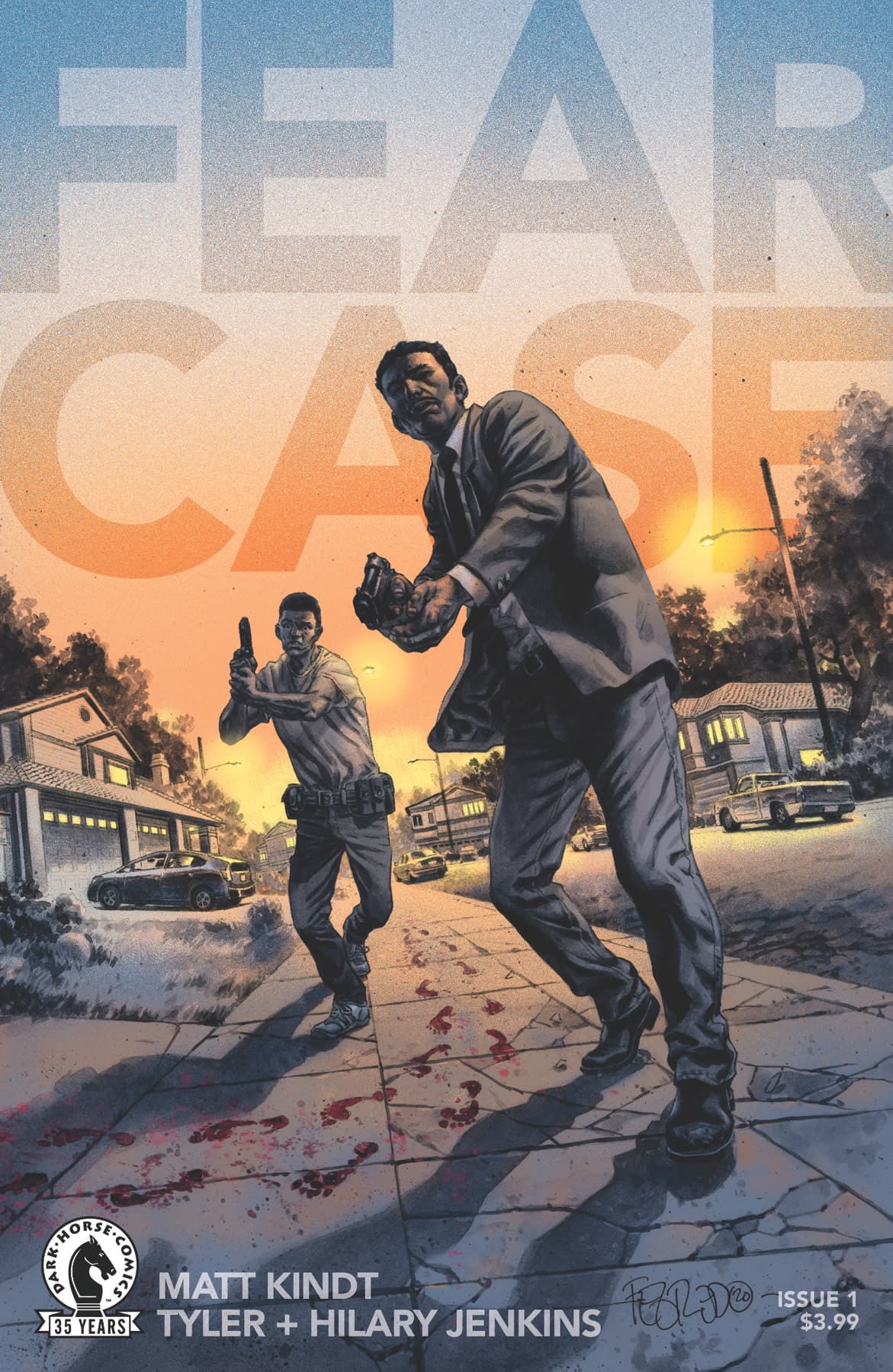 Fear Case #1 (of 4)

Matt Kindt (W), Tyler Jenkins (A/Cover), Hilary Jenkins (C), Duncan Fegredo (Variant Cover), and Francesco Francavilla (Variant Cover)

On sale Feb 3

FC, 32 pages

$3.99

Miniseries

A new, horrific detective series by Matt Kindt ( Ether, Mind MGMT) and Tyler Jenkins ( Grass Kings )!

A no-nonsense Secret Service agent and his new-age partner investigate a mysterious box known as the « Fear Case, » which has appeared throughout history at sites of disaster and tragedy. Whoever comes into possession of this case must pass it on within three days or face deadly consequences. The agents must track down this Fear Case while staying one step ahead of a psychotic cult and the otherwordly forces behind the Case's existence.