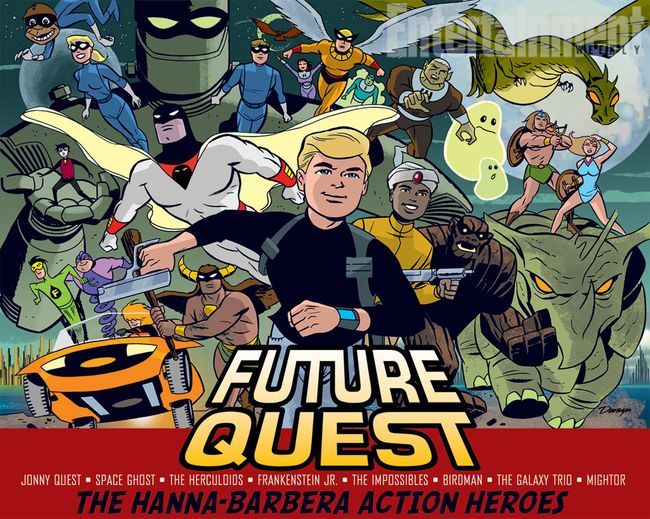 Il y aura bien un ‹ Reboot › en mai 2016 chez DC Comics mais pas forcément là où l'attendent les lecteurs (en tout cas dans un premier temps). L'éditeur de Wonder Woman et Batman a révélé via le site Entertainment Weekly qu'il lançait le remaniement des productions Hanna-Barbera avec l'aide d'auteurs prestigieux.
C'est le cas de la série-anthologique Future Quest rassemblant tous les aventuriers de Hanna-Barbera - notamment Johnny Quest, Space Ghost, The Herculoids, Frankenstein Jr, The Impossibles, Birdman, The Galaxy Trio et Mightor.
Elle a été confiée aux auteurs Jeff Parker et Evan « Doc » Shaner (déjà à l'origine des projets sensiblement rétro comme Flash Gordon et Convergence : Shazam), ainsi qu'à l'artiste Darwyn Cooke (excusez du peu !).
Voici les premières images de Shaner :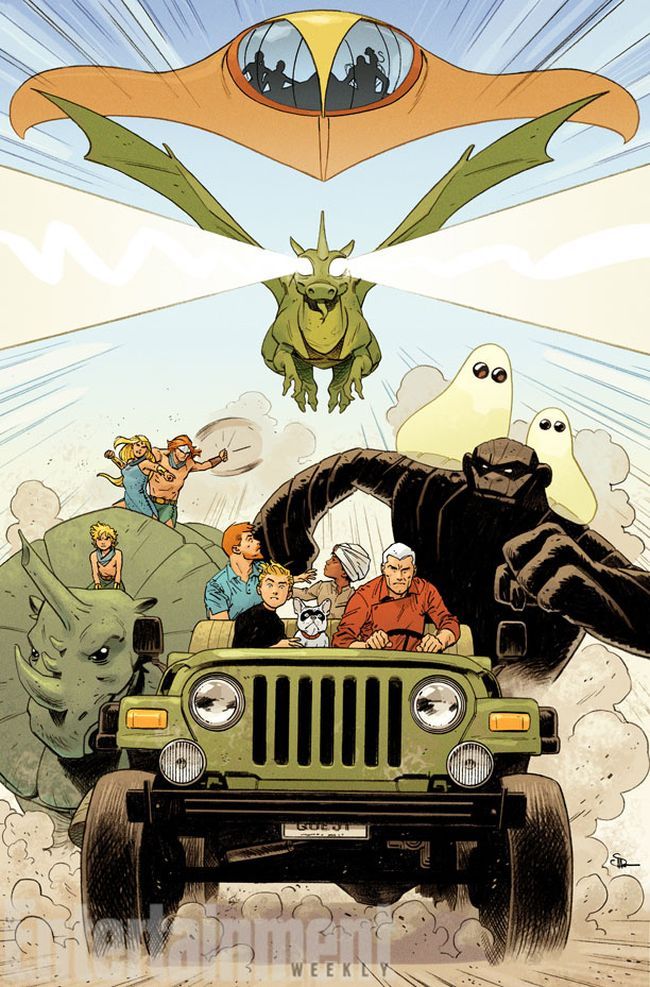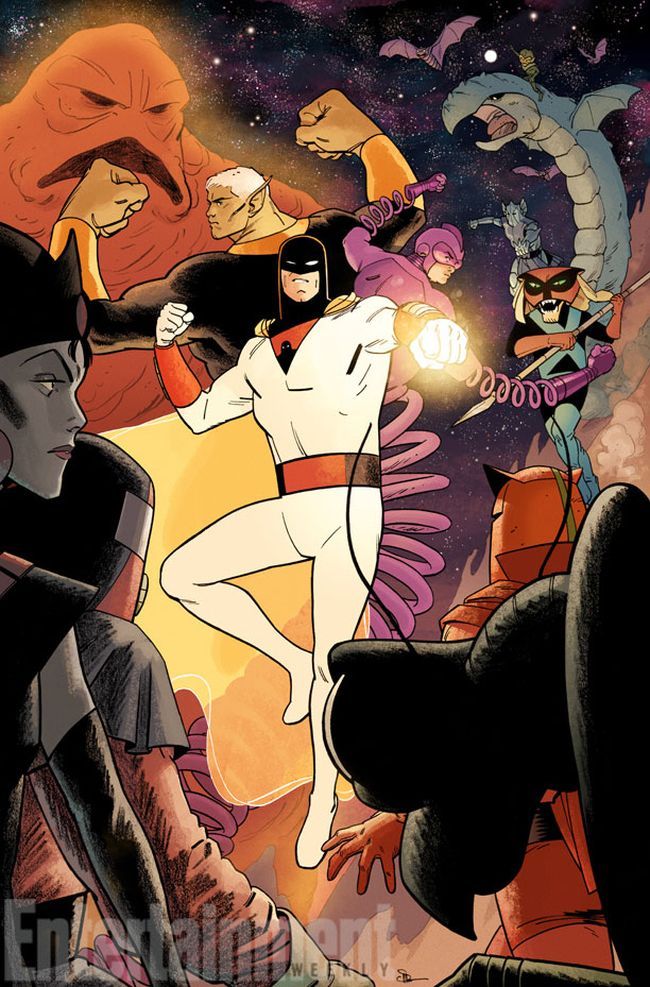 Lien
Le site de l'éditeur : dccomics.com