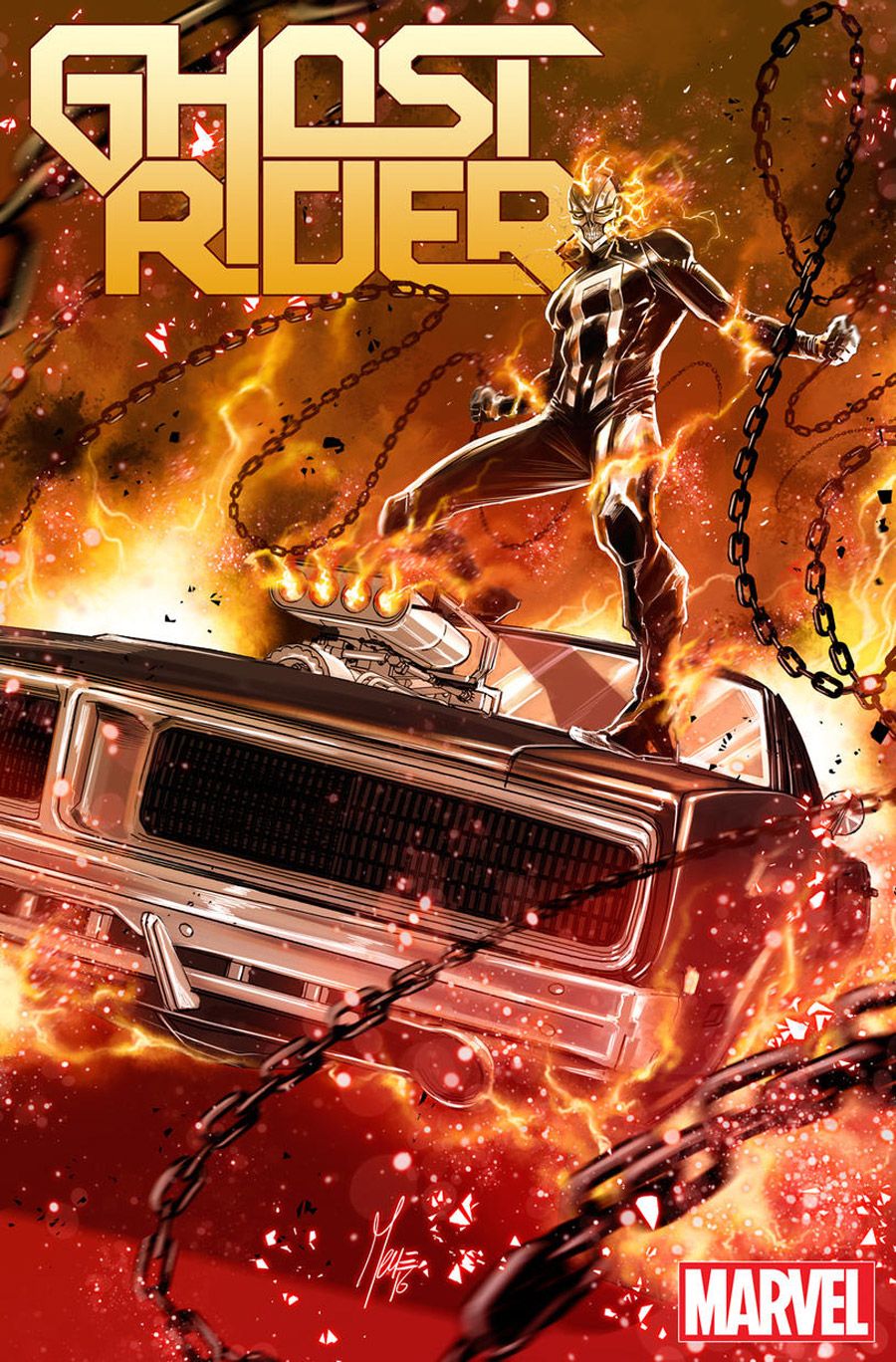 Suivant son implication dans la prochain saison d'Agents of S.H.I.E.L.D., il n'est pas étonnant que le nouveau Ghost Rider (alias Robbie Reis) et sa Dodge Charger 69' hantée soient au départ d'une nouvelle série régulière.
Il n'est pas plus surprenant de retrouver son créateur, le jeune scénariste Felipe Smith, à l'écriture de ce nouveau titre qui voit l'esprit de la vengeance interagir avec d'autres jeunes héros portant un lourd fardeau (notamment le Hulk complétement génial et la nouvelle Wolverine).
Non, la surprise concerne plutôt l'arrivée d'un nouveau dessinateur régulier, Danilo Beyruth (Deadpool vs. Gambit), mais aussi le retour de l'artiste et co-créateur Tradd Moore (The Legacy of Luther Strode) qui se chargera des courtes histoires en fin de numéro.
Ghost Rider #1 sort en novembre aux États-Unis sous une couverture de Marco Checchetto.
Lien
Le site de l'éditeur : marvel.com