Inspirée par la collection de statuettes, la série Gotham City Garage réinvente les héroïnes DC en mode « bikeuses » dans un univers alternatif post-apocalyptique.
GOTHAM CITY GARAGE #1
U.S. Price: $3.99
On Sale Date:
Oct 11 2017
A new series inspired by the DC Collectibles statue line! It's been decades since Governor Lex Luthor turned Gotham City into a modern utopia, saving his people from the devastation that made the rest of the continent a wasteland. But his city isn't paradise for everyone. If the Lexes network misfires, and a citizen wakes up and steps out of line, the Bat and his minions are brutal in restoring the status quo. So when young Kara Gordon, whose ridealong tech has never functioned optimally, rushes headlong into the Freescape, she's shocked to find Gotham City Garage—where new friends might become family, if she lives long enough.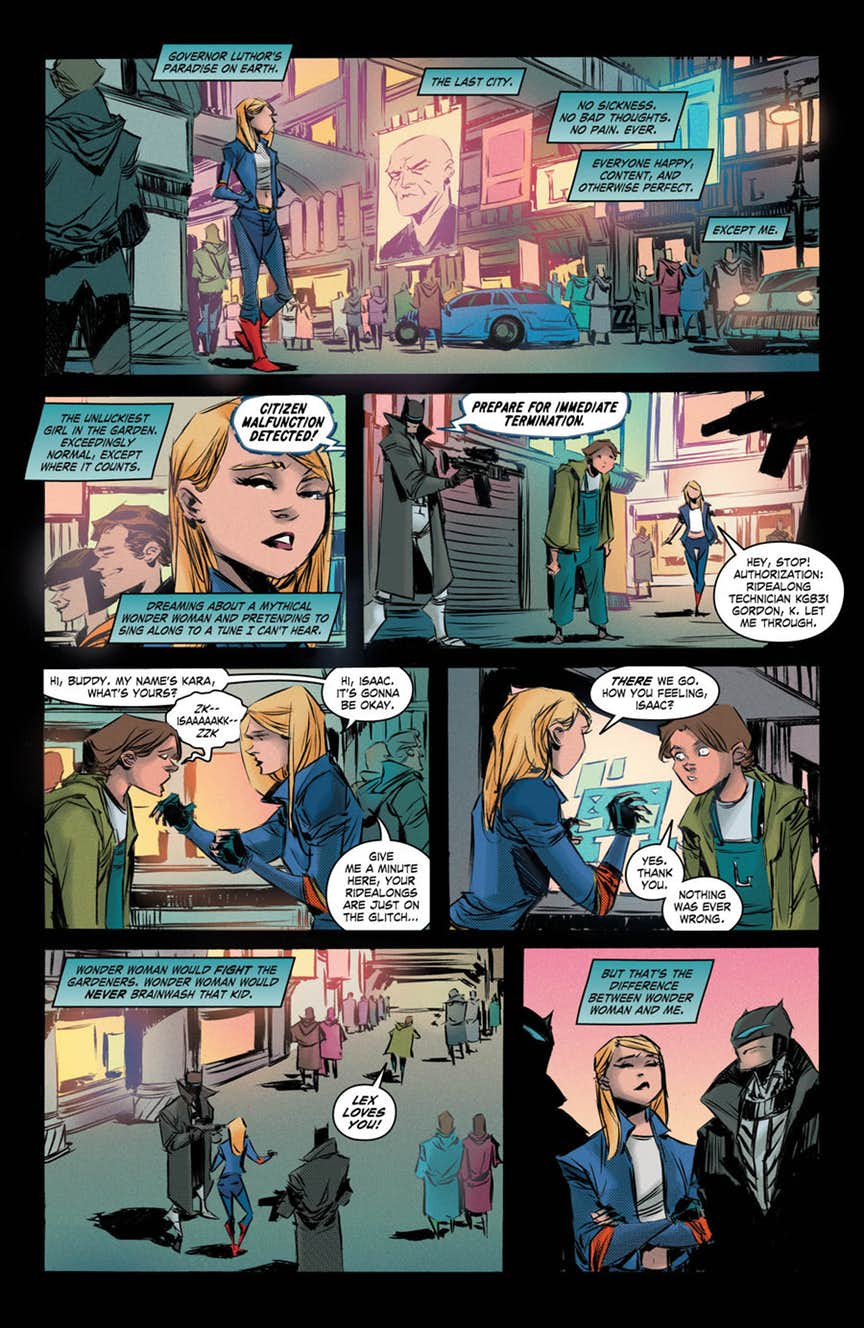 Source : www.cbr.com