DC annonce une mini-série Harley Quinn & Poison Ivy qui fera suite aux événements de la saga Heroes in Crisis.
Cette aventure en 6 épisodes, inscrite dans l'initiative Year of the Villain, est scénarisée par Jody Houser (Star Wars : Age of Republic) et dessinée par Adriana Melo (Female Furies).
Début de la publication en septembre.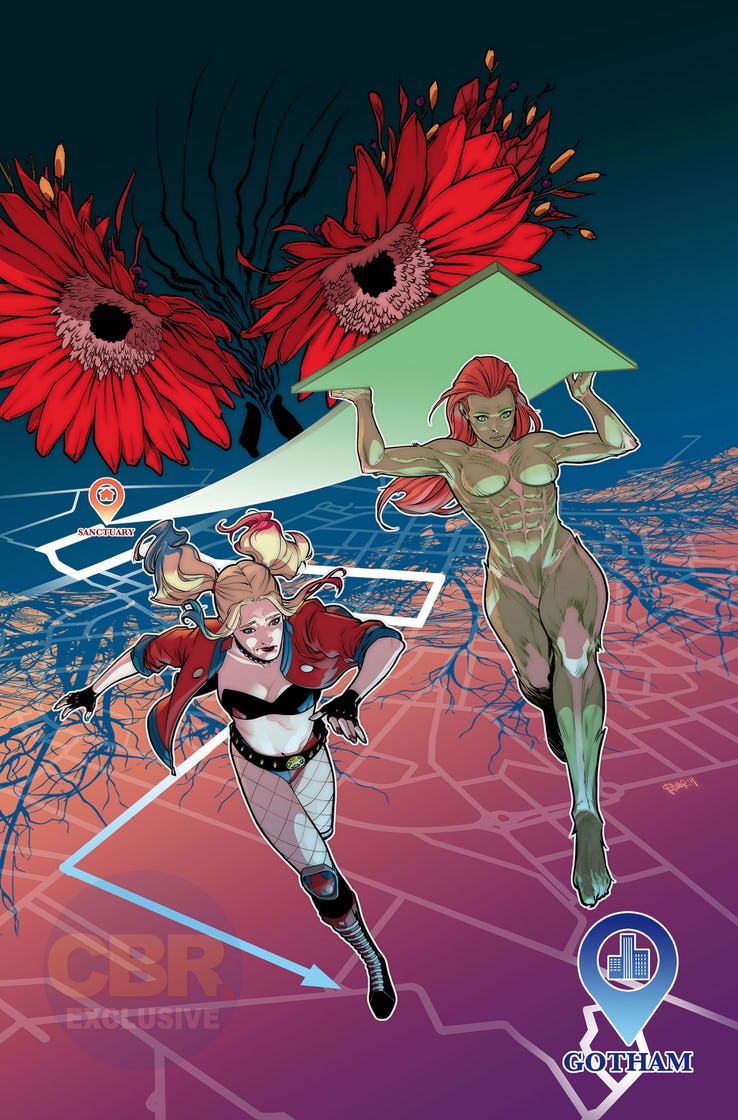 HARLEY QUINN AND POISON IVY

#1

written by JODY HOUSER
art by ADRIANA MELO
cover by ELENA CASAGRANDE
Harley Quinn card stock variant cover by STANLEY "ARTGERM" LAU
Poison Ivy card stock variant cover by STANLEY "ARTGERM" LAU
Harley Quinn and Poison Ivy are taking their show on the road in this new miniseries! They'll have to evade villains and heroes alike while they explore their relationship and unpack their time and experiences at Sanctuary. Set after the events of HEROES IN CRISIS and smack in the middle of "Year of the Villain," it's a journey across the DC Universe that will change their friendship forever…if they live that long!
ON SALE 09.04.19
Source : www.cbr.com