Après avoir dessiné les aventures de Green Arrow, Otto Schmidt s'attaque à l'archer de Marvel. Nouveau titre scénarisé par Matthew Rosenberg (Uncanny X-Men, Punisher…), Hawkeye : Freefall sera publié à partir de janvier.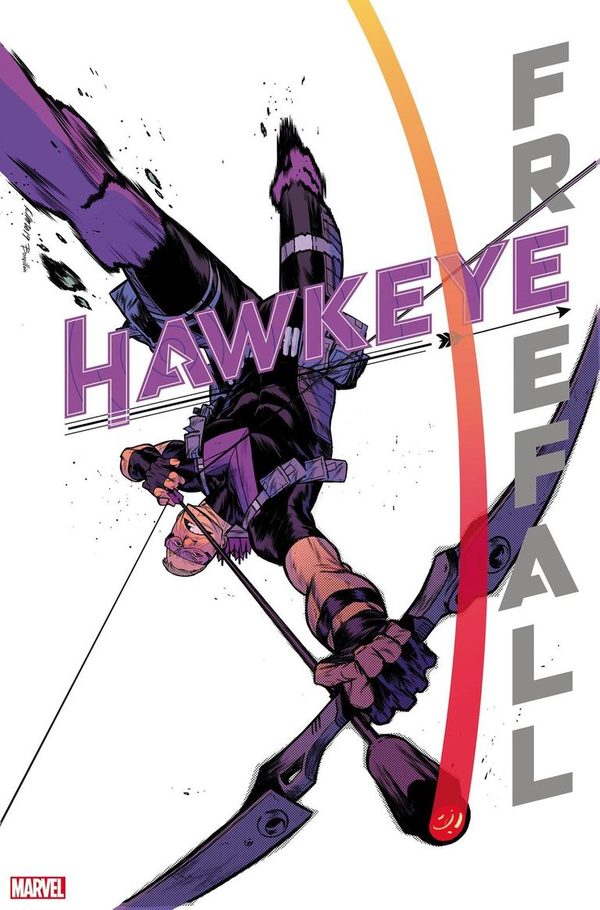 HAWKEYE: FREEFALL #1

Written by MATTHEW ROSENBERG

Art by OTTO SCHMIDT

Cover by KIM JACINTO

HAWKEYE RETURNS IN A BRAND NEW SERIES!

When a mysterious and ruthless new Ronin starts tearing a destructive path through the city, suspicion immediately falls on Hawkeye, but Clint has more to worry about than who's wearing his old costume. After a clash with the Hood ends badly, Hawkeye gives himself a new mission that will place him in the crosshairs of one of New York's most dangerous villains.

Hawkeye's mission and Ronin's secret plans will set them on a collision course that only one of them will walk away from.
Source : www.bleedingcool.com