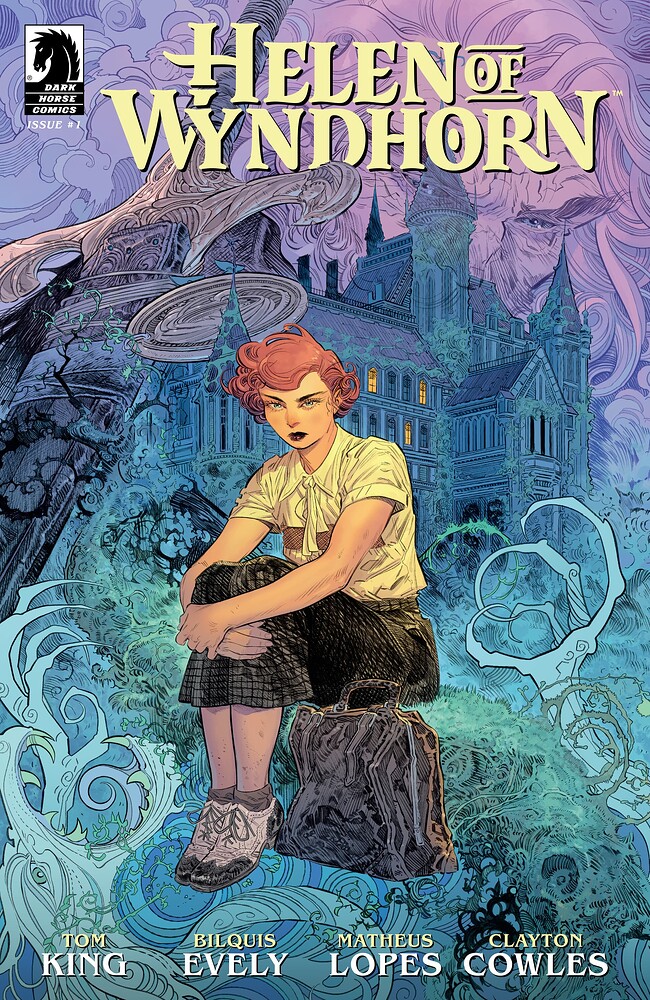 From the Eisner Award-winning and bestselling creative team of Supergirl: Woman of Tomorrow , source of the upcoming film from DC Studios, comes a brand new gothic sword and sorcery epic that's Conan the Barbarian meets The Wizard of Oz . Dark Horse Comics presents Helen of Wyndhorn , the latest creative endeavor from the prolific team of writer Tom King (Supergirl: Woman of Tomorrow, Love Everlasting ), artists Bilquis Evely (Supergirl: Woman of Tomorrow, Sandman: The Dreaming ) and Matheus Lopes (Shazam!, Step By Bloody Step ), and letterer Clayton Cowles (Star Wars, Batman ).

To celebrate the return of King and Evely as a comics duo, Helen of Wyndhorn #1 will debut with several must-have, collectible variant covers. The main cover is created by interior artists Evely and Lopes, with a foil variant also available, while renowned artists Tula Lotay, Elsa Charretier, and Massimo Carnevale provide breathtaking variant covers in their own styles. Incentive variants by Clay ManOn and Walt Simonson with Laura Martin will also be available to retailers, along with a pulp cover tribute variant by Greg Smallwood to be revealed near FOC (final order cutoff for comics retailers).

About Helen of Wyndhorn :

Following the tragic death of her father C.K. Cole, the esteemed pulp writer and creator of the popular warrior character Othan, Helen Cole is called to her grandfather's enormous and illustrious estate: Wyndhorn House. Scarred by Cole's untimely passing and lost in a new, strange world, Helen wreaks drunken havoc upon her arrival. However, her chaotic ways begin to soften as she discovers a lifetime of secrets hiding within the myriad rooms and hallways of the expansive manor. For outside its walls, within the woods, dwell the legendary adventures that once were locked away within her father's stories.

Fans of King and Evely's incredible Supergirl: Woman of Tomorrow series will find their next obsession in Helen of Wyndhorn .

Helen of Wyndhorn #1 (of 6) will arrive in a traditional comics format (32 pages, 6.625" x 10.1875") on comic shop shelves on March 13, 2024. Pre-order from your local comic book shop today.