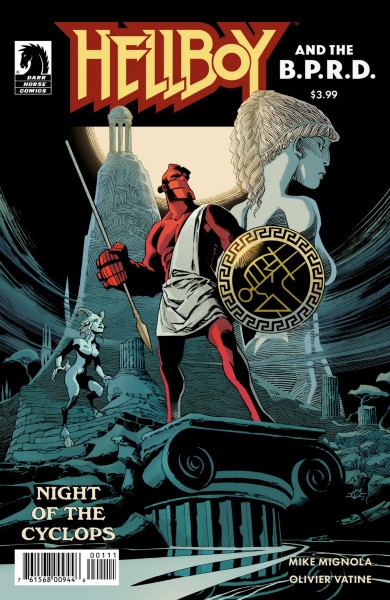 Mike Mignola (W/Cover), Olivier Vatine (W/A/C/Cover), and Dave Stewart (C).
Just as he finishes up one job in Greece, Hellboy is detoured into another adventure by . . . a goat? Join Hellboy in a strange hidden land of treachery and togas as he takes on the wrath of a jealous god. The Mignolaverse meets classical mythology in this new one-shot!
32 pages, $3.99, in stores on May 25.