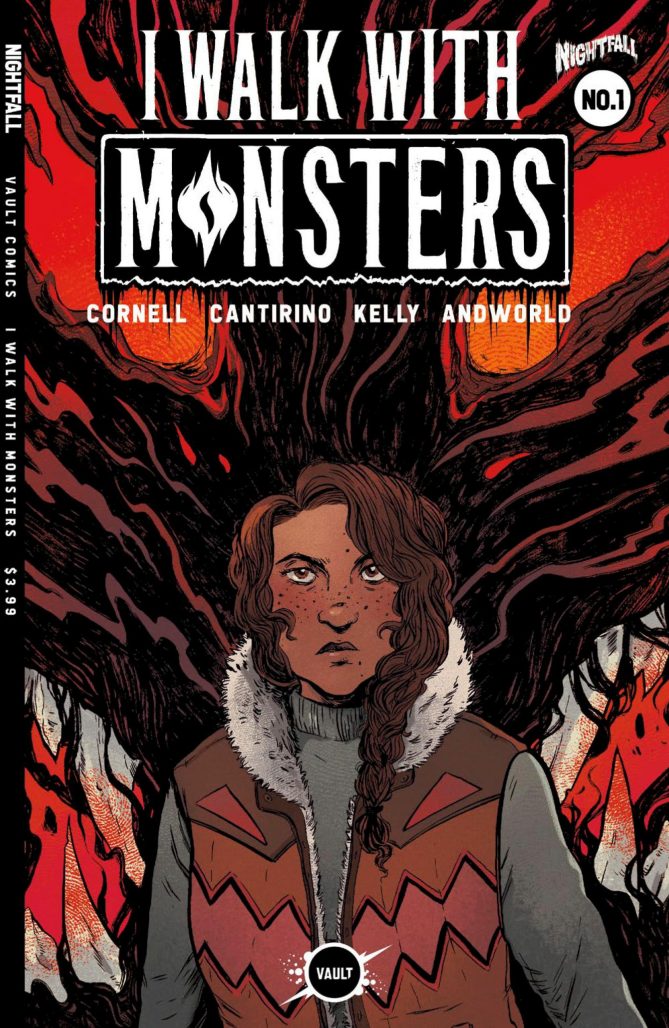 Written by Paul Cornell ( Doctor Who, Saucer State ) and illustrated by Sally Cantirino ( Dead Beats, Last Song ), Dearbhla Kelly ( Red Sonja, Queen of Bad Dreams ) is on colors while Andworld rounds out the team on letters. Designs are by Tim Daniel , and readers can look for covers by Cantirino, Nathan Gooden , Jen Hickman, and Mirka Andolfo.

In Jacey's past is the Important Man who took away her brother. Now Jacey has David, who sometimes transforms into a terrifying beast. Together, they've found a way to live–and to hunt, sniffing out men who prey on the vulnerable. But Jacey and David are about to run into the Important Man again. From Paul Cornell (Wolverine, Doctor Who, Elementary) and Sally Cantirino (Last Song, We Have To Go Back) comes a haunting story about the monsters that walk beside us all, and sometimes lurk within.

I Walk With Monsters #1 hits stores on Wednesday, November 25.