La conclusion du run de Al Ewing sur les Inhumains.
Inhumans : Judgment Day (one-shot)

Al Ewing (W), Mike Del Mundo, Kevin Libranda (A)
COVER BY DANIEL ACUNA VARIANT COVER BY MARCOS MARTIN WRAPAROUND TV VARIANT COVER BY JAE LEE
THE INUMANS FACE THE WRATH OF THEIR CREATORS!
The Royal Family has spent months tracking down Primagen, the element that birthed Terrigen and could save the Inhuman race from its slow extinction. But to get it, they confronted the Progenitors – beings older than the Earth itself. They stole fire from the gods. And the gods are angry. The fate of planet Earth once again sits in Black Bolt and Medusa's hands. The Progenitors are here to end their experiment once and for all – and our world with it. Who will be able to stand…on Judgment Day?
40 pages, $4.99.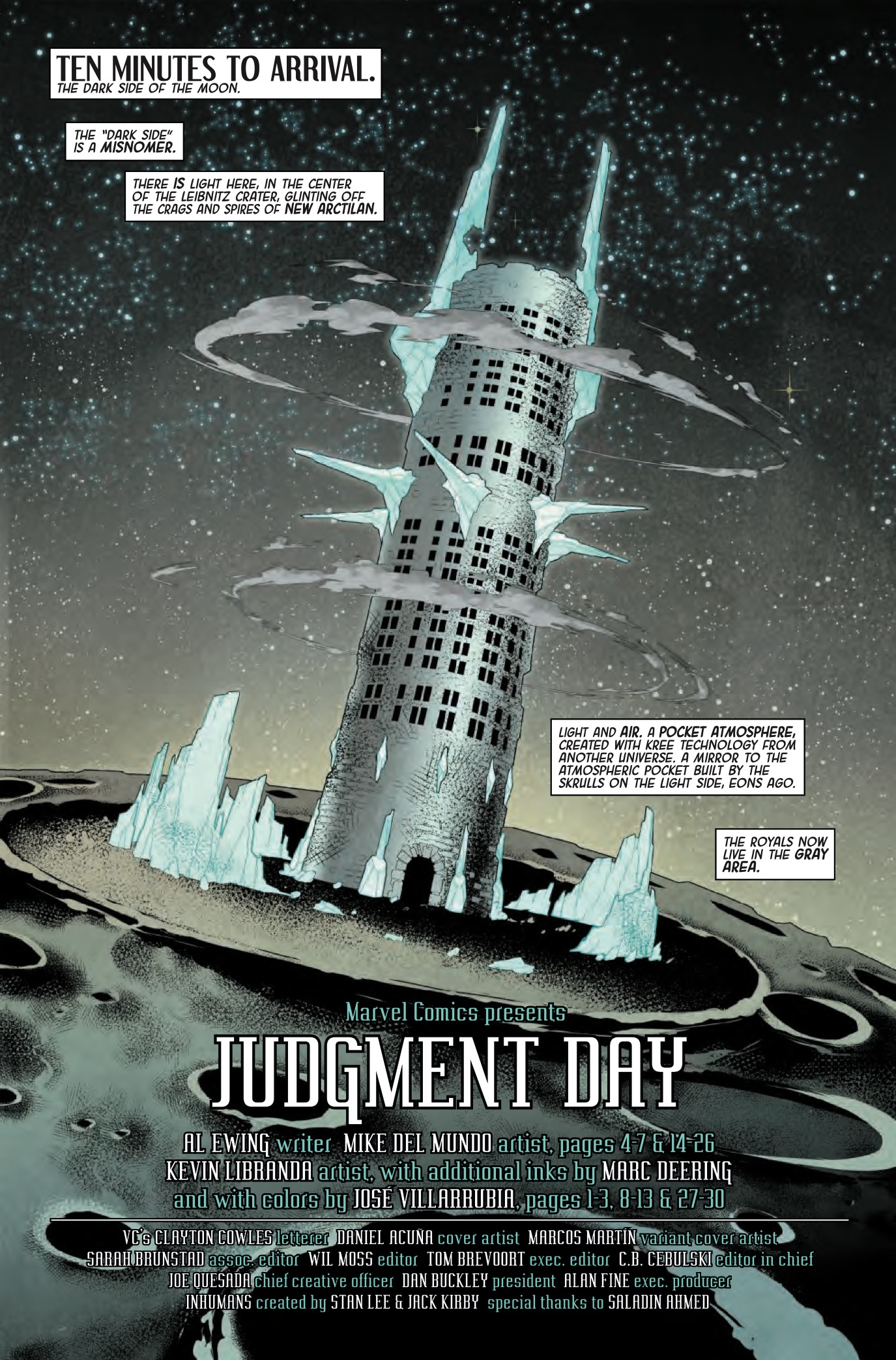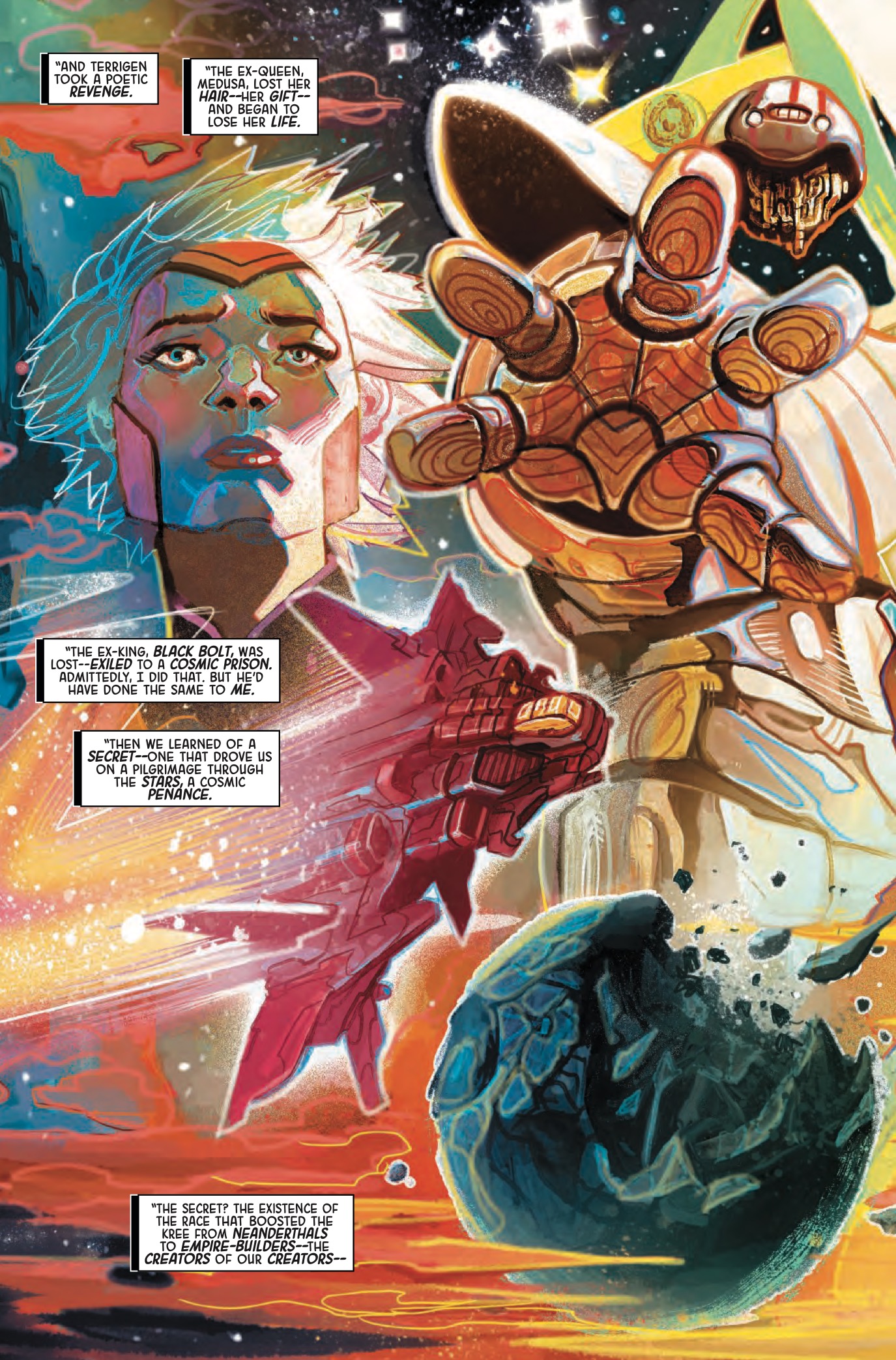 Source : www.theavclub.com