Oui la mise en page m'y fait penser.
Pas mal comme début.
Zac Thompson réutilise pleinement la saga Empyre : Avengers, où Ka-Zar mourait face aux Cotati et était ramené « par le pouvoir de la Terre Sauvage », comme Shanna, devenue mère nourricière locale. Sauf que Ka-Zar est plutôt perturbé, avec constamment des rêves où il « sent » la vie et les souvenirs de chaque créature de la Terre Sauvage, et des cauchemars où il revoit son enfance avec un père chasseur ici.
Tous deux essayent de bien vivre et d'élever Matthew, leur adolescent qui veut prouver et se prouver qu'il peut être comme son père, voire mieux que lui. Tous affrontent une étonnante créature végétale et hybride issue d'un T-Rex mort. Et si Ka-Zar veut empêcher Matthew de courir l'aventure avec Zabu, Shanna veut le laisser faire… et le gamin communique à distance avec une étrange entité qui veut transformer la Terre Sauvage.
C'est pas mal, donc. Le rythme n'est pas toujours maîtrisé, la voix-off est un peu lourde, et il y a un faux-rythme un peu troublant. Mais l'ensemble est plutôt intriguant, avec la bonne surprise de la reprise de Empyre : Avengers, une mélancolie générale bien fichue, et des interrogations pertinentes sur Ka-Zar et la Terre Sauvage.
Et bon, les dessins de German Garcia sont troublants, mais créent une belle atmosphère, qui participe à ce sentiment d'étrangeté bien réussi.
Un ensemble imparfait mais vraiment pas mal.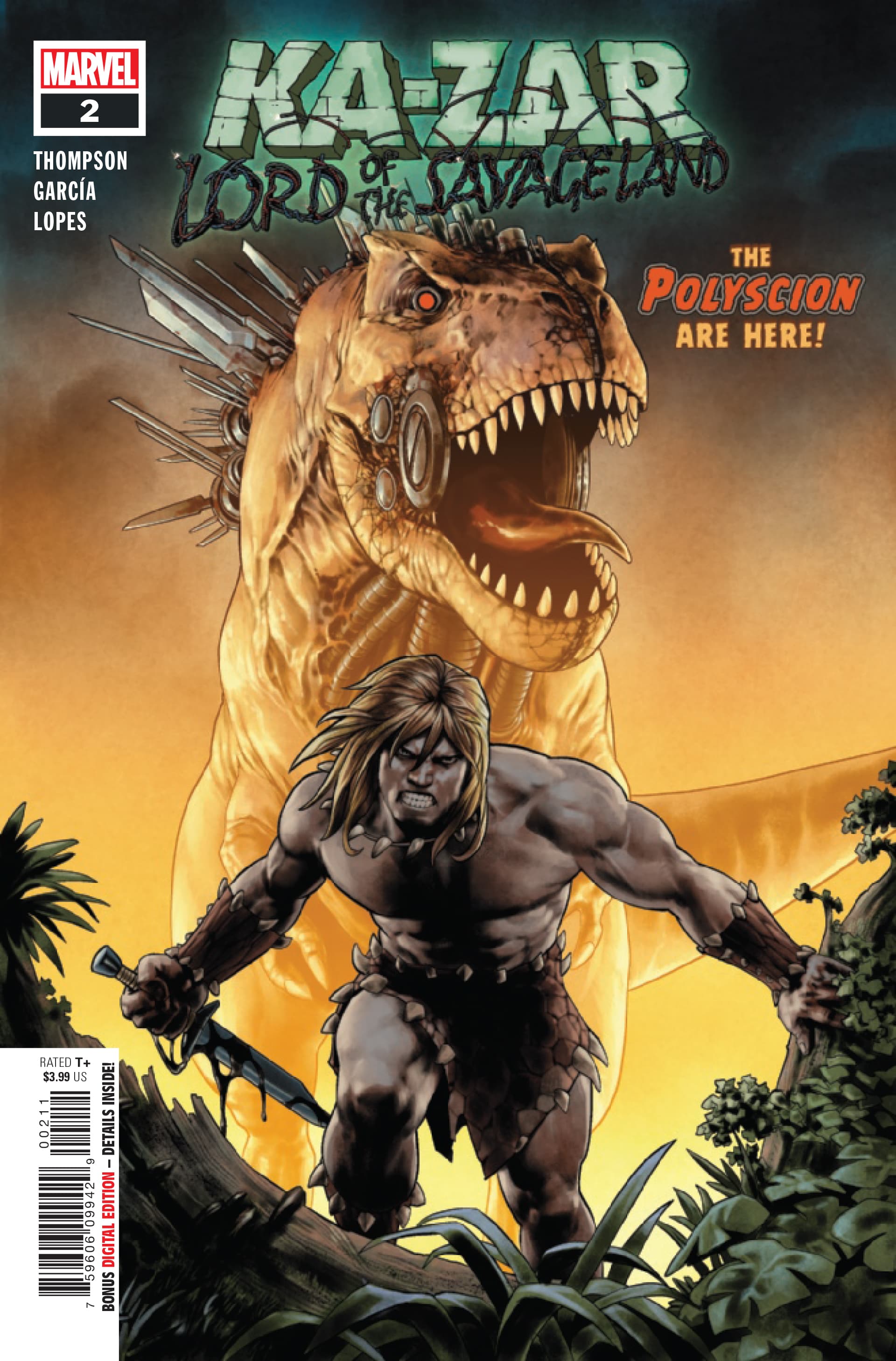 (W) Zac Thompson (A) German Garcia, Mat Lopes (CA) Jesus Saiz, Felipe Massafera
Change has come to the Savage Land! Ka-Zar and Shanna can feel it, as the Plunder Family travel in hopes of protecting their lands from a mysterious illness that plagues the forests. But will Ka-Zar be able to rise as champion of the Savage Land, or will his past be the downfall of the Savage Land and his family?

RATED T+
In Shops: Oct 13, 2021
SRP: $3.99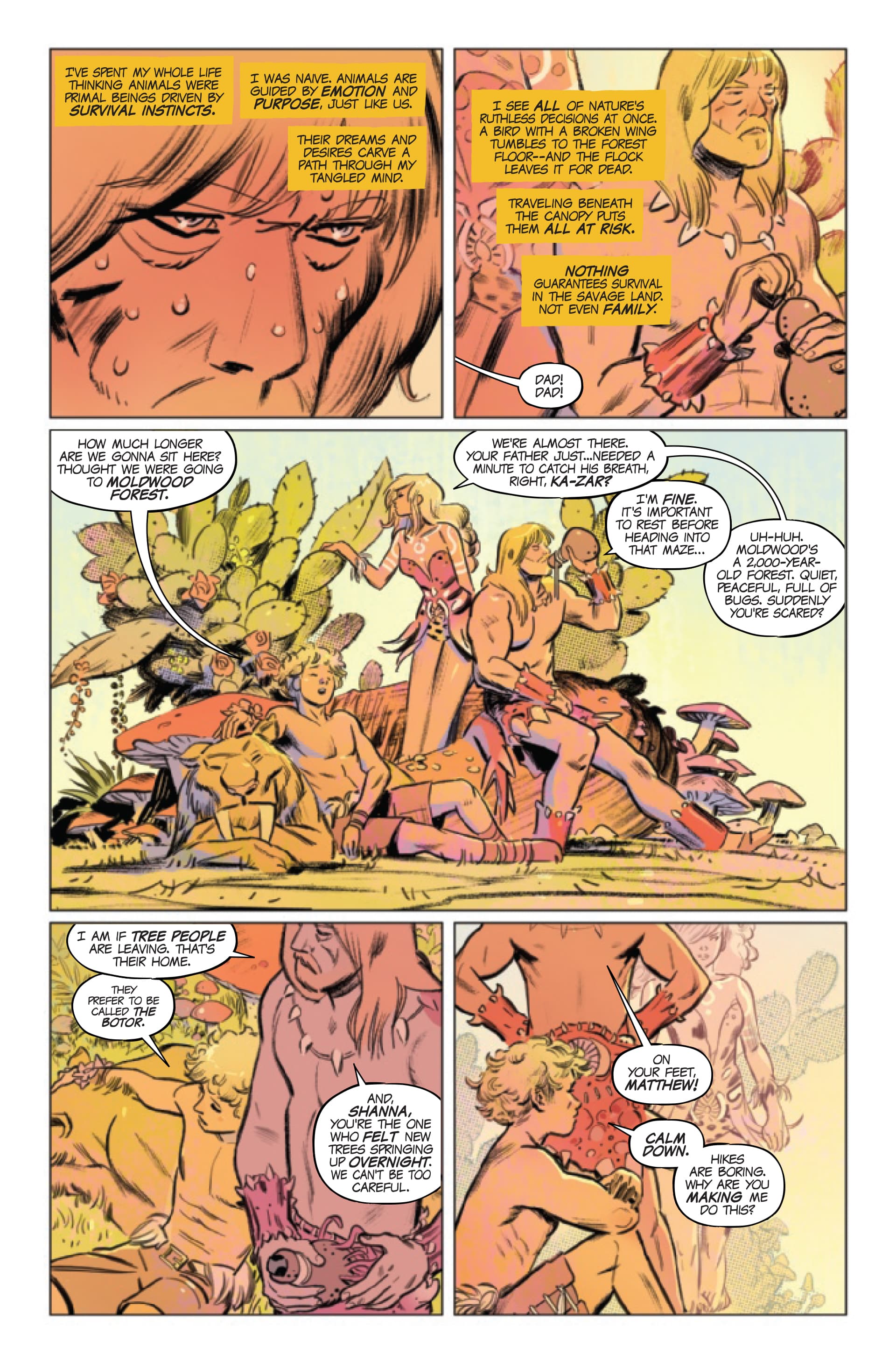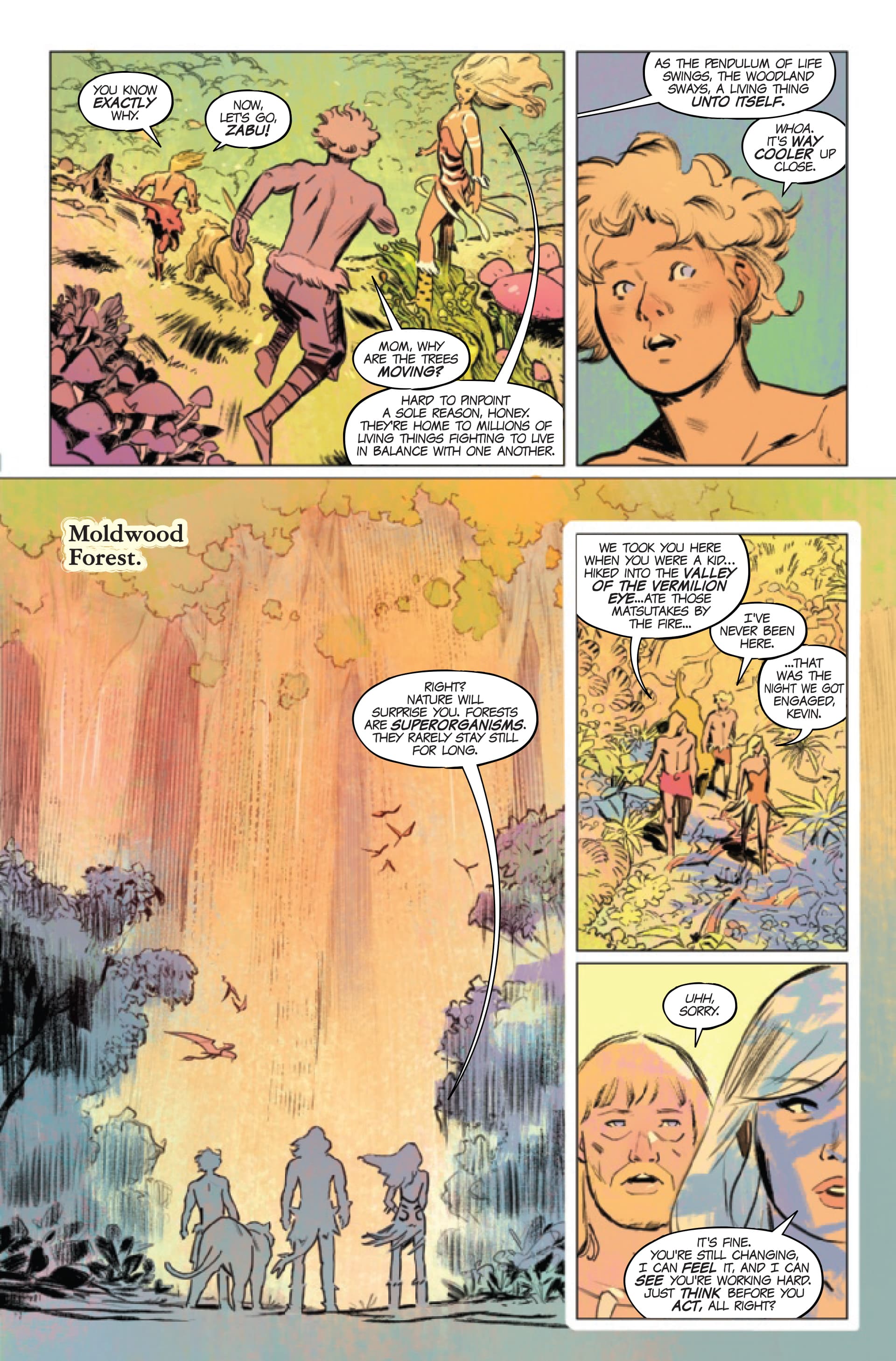 Oui avec des couleurs chaudes. C'est plaisant.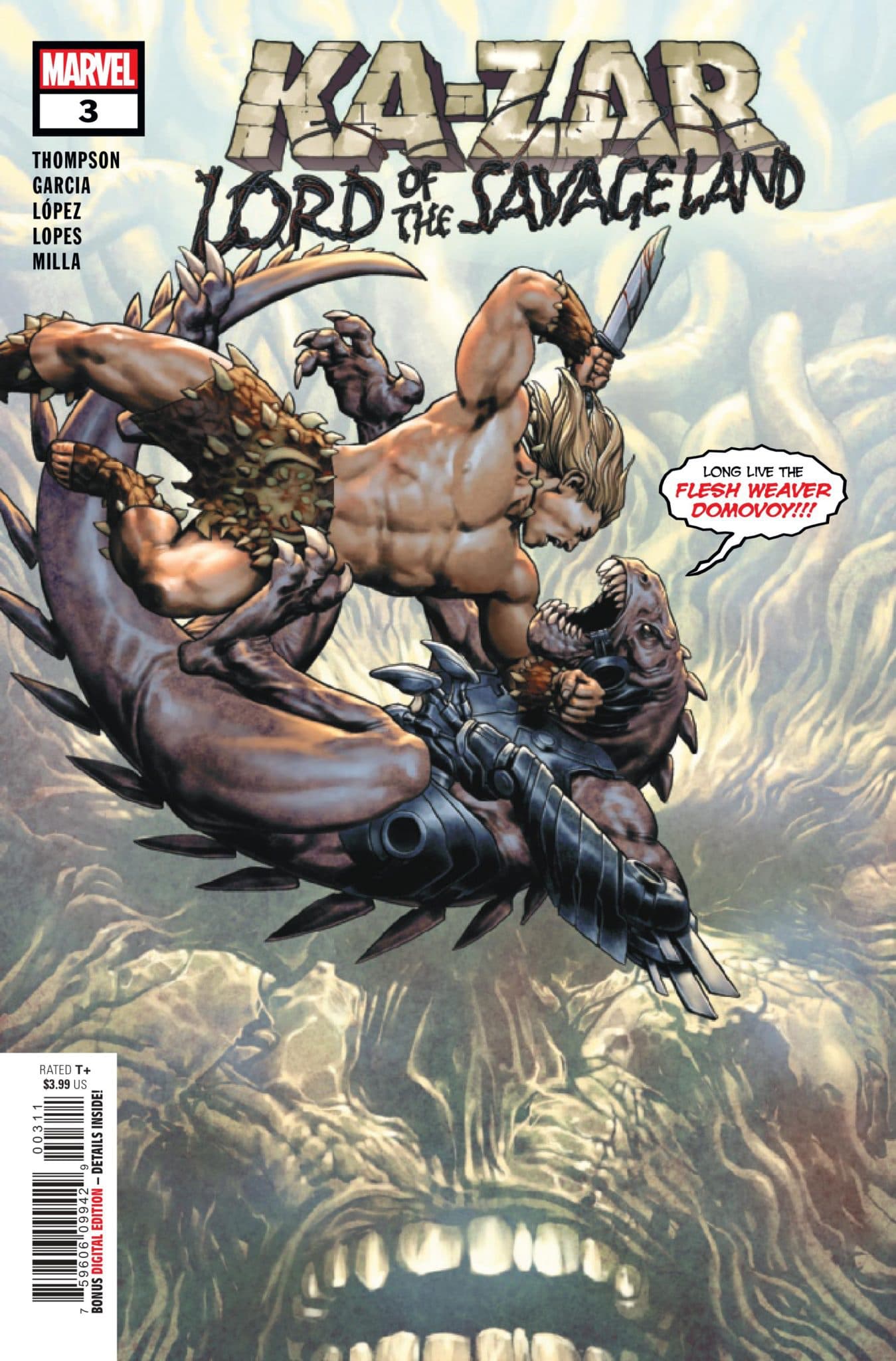 Ka-Zar: Lord of the Savage Land
#3
THE NEW MASTER OF THE SAVAGE LAND IS REVEALED! Matthew Plunder has betrayed his parents-and now the entire continent is headed for landfill. Welcome to Domovoy's Domain… You won't enjoy the experience. Zac Thompson and Germán Garcia a reshape a corner of the Marvel Universe in another installment of their pulse-pounding, heart-throbbing adventure through forbidden territory!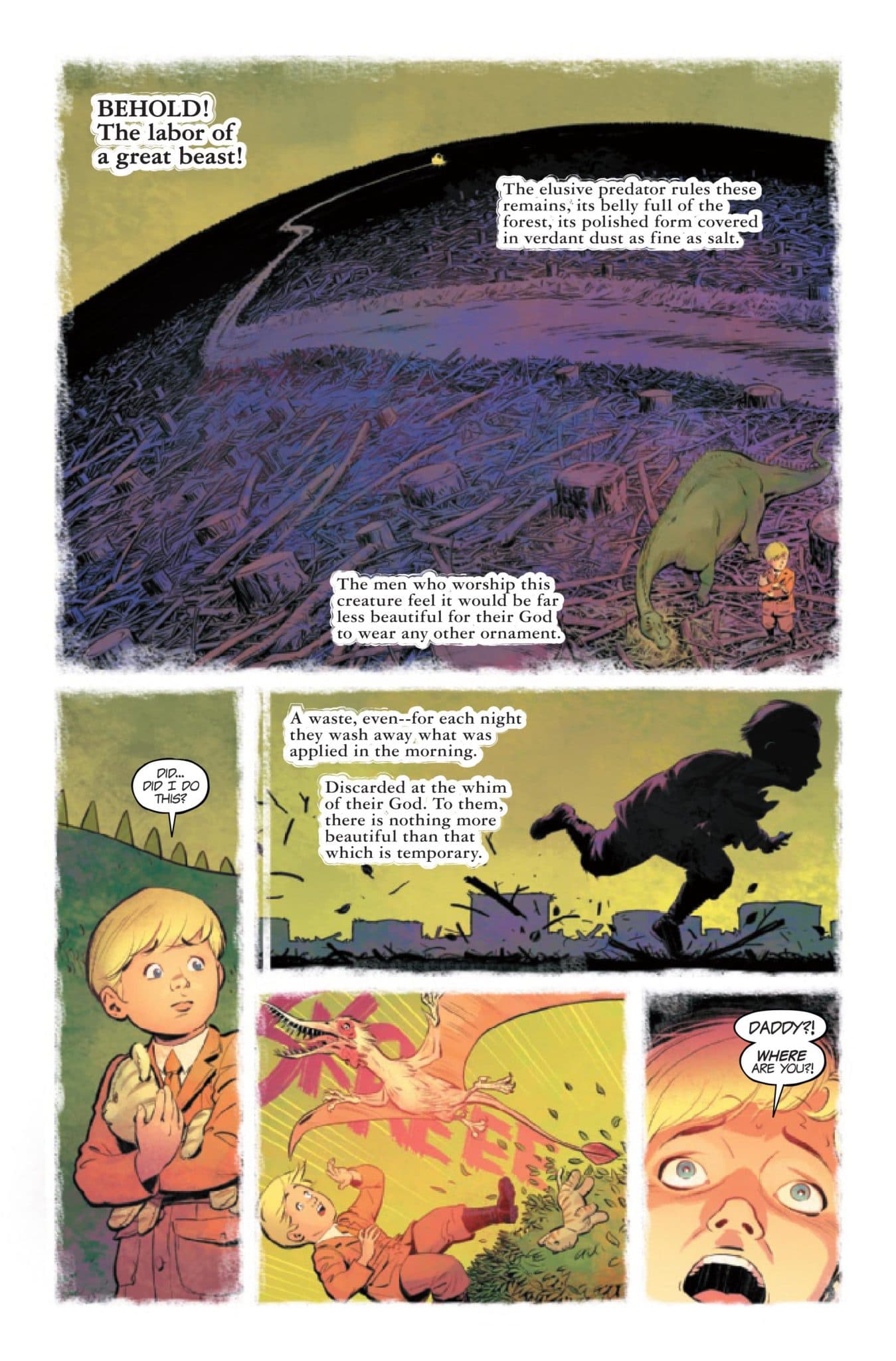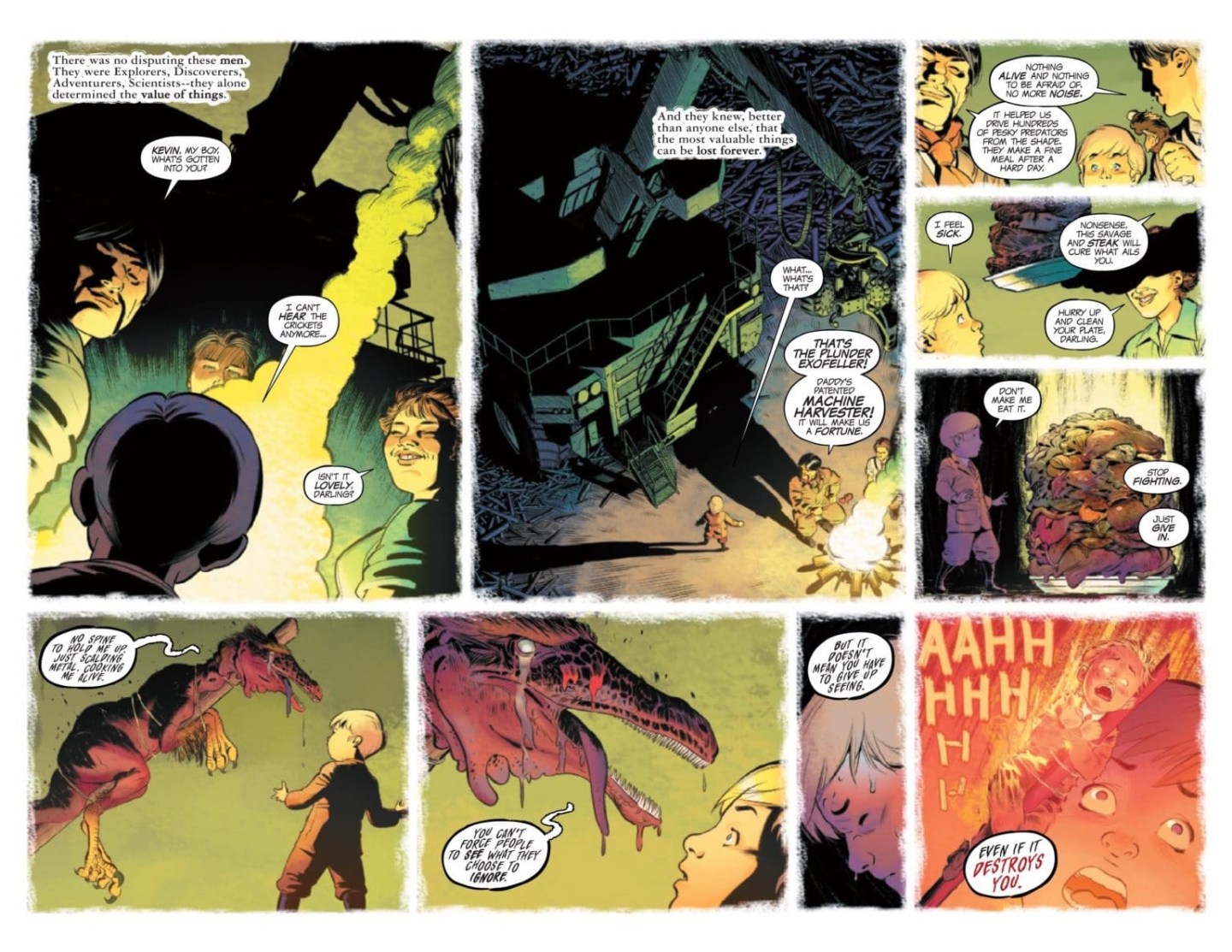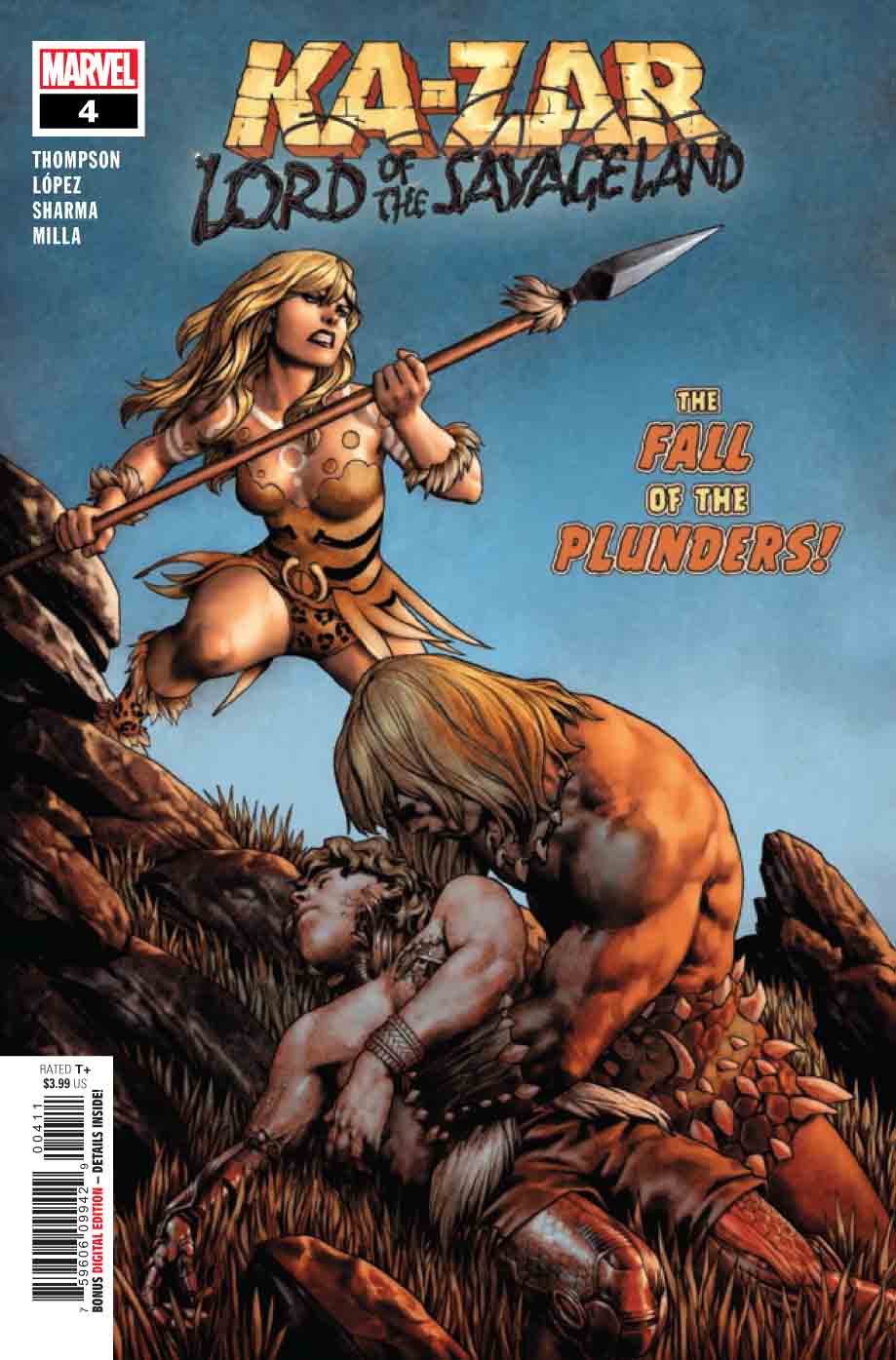 KA-ZAR, LORD OF THE SAVAGE LAND

#4

Written by: Zac Thompson.

Art by: German Garcia, Alvaro Lopez.

Covers by: Jesus Saiz, German Garcia.

Description: The champion of the Savage Land is not who you expect! For years, Ka-Zar has thought himself the master of the Savage Land. Turns out he's only a tolerated guest…and not nearly as powerful as he believed. Domovoy's power grows as the land decays! When the Plunders discover the mysterious subterranean Cradle, they think they;ve found the answer. But what;s born in the Cradle will bring only death…

Pages: 32.

Price: $3.99.

In stores: December 15.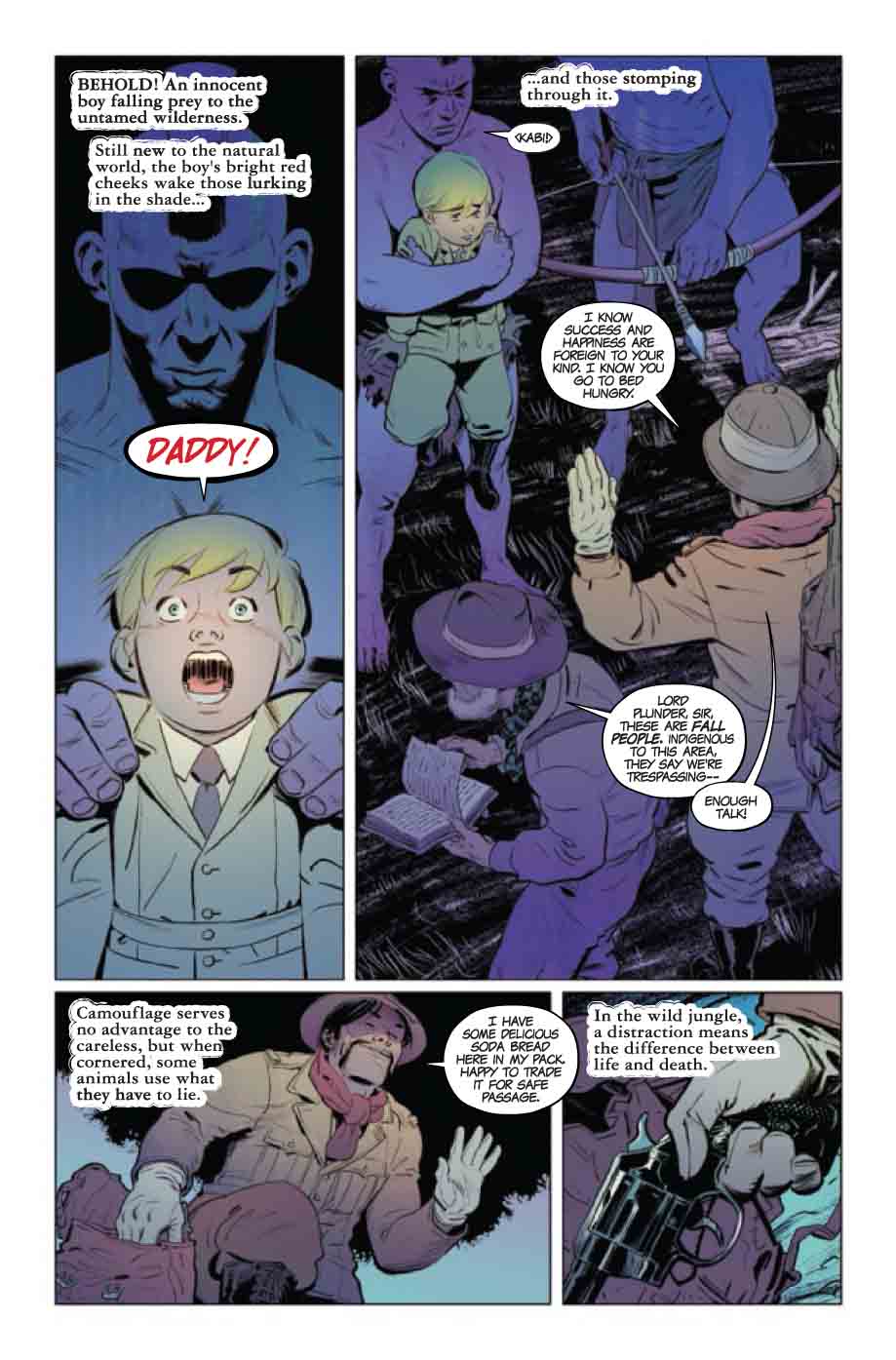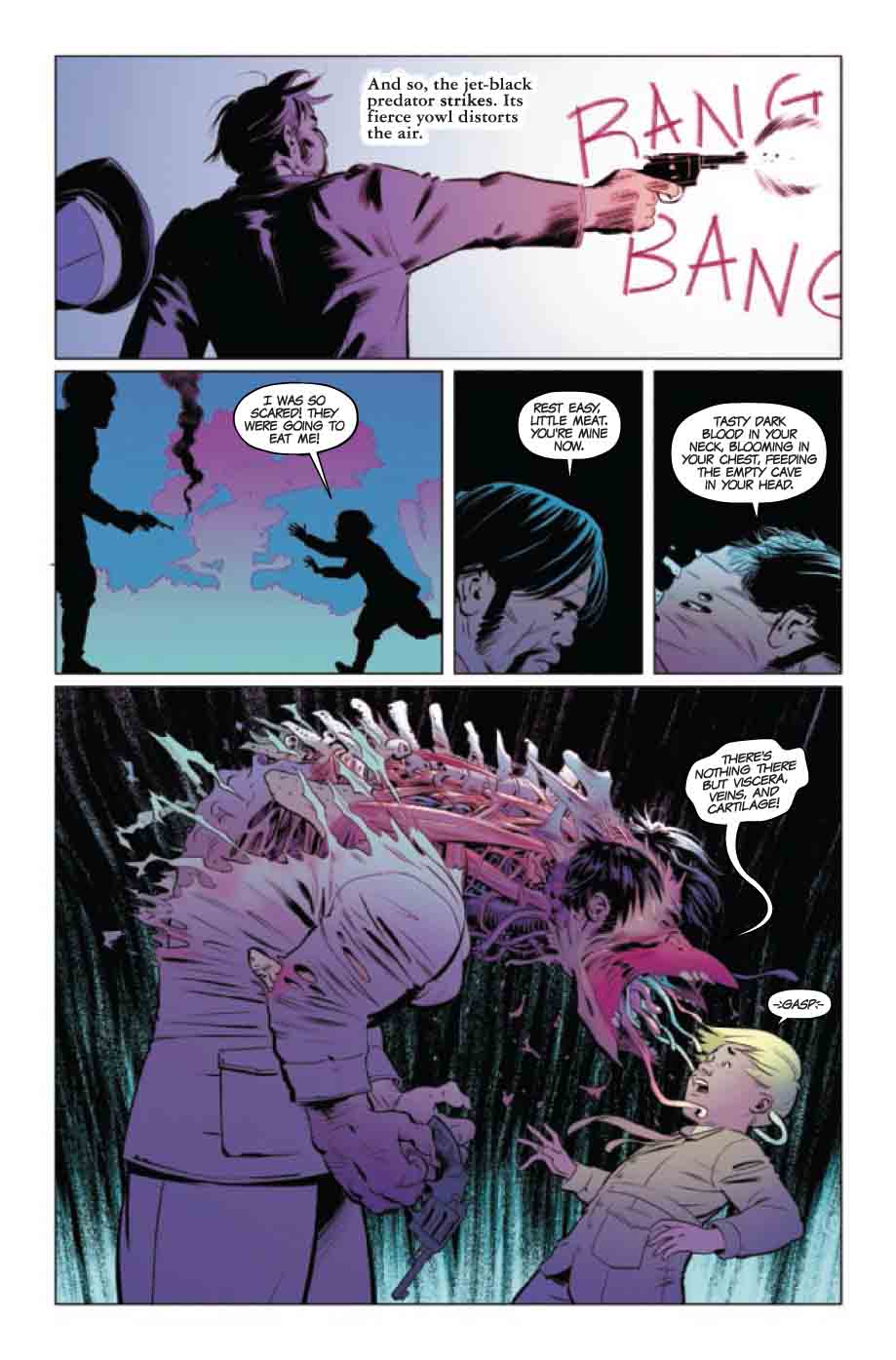 KA-ZAR: LORD OF THE SAVAGE LAND

#5

(OF 5)

ZAC THOMPSON (W) • GERMÁN GARCÍA & ÁLVARO LÓPEZ (A)
Cover by JESÚS SAIZ
Map Variant Cover by GERMÁN GARCÍA
Variant Cover by DANIEL ACUÑA
THE SLEEPER SERIES OF THE YEAR!
AiPT calls it « visually stunning, luminous. » Comic-Watch.com says the series « isn't at all what fans are expecting, and that's an excellent thing. » Black Nerd Problems calls it a « subversive but fun book that questions its heroes and unpacks the history behind their rise. » Why are you still reading, True Believer? Get Ka-Zar on your pull list before you miss the stunning conclusion of the Plunders' take-no-prisoners fight to save the Savage Land!
32 PGS./Rated T+ …$3.99
ORDER USING UPC 75960609942900511