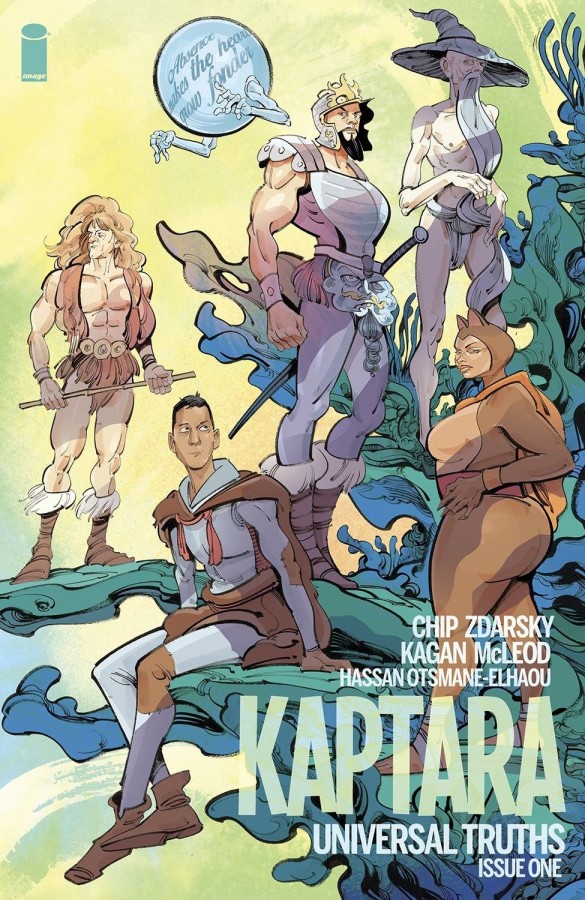 KAPTARA: UNIVERSAL TRUTHS

#1

(OF 6)

Series: Kaptara

Arriving: August 30, 2023
Diamond ID: JUN230049
Age Rating: T+

BUY

Cover price: $3.99

Back because YOU demanded it!Yes, you! Don't you remember?We were having drinks and yousaid, « Hey. Whatever happenedto…was it KAPTANNA? »

CHIP ZDARSKY (PUBLICDOMAIN, Batman) and KAGANMcLEOD (Infinite Kung Fu, CobraKai) are BACK with a BRANDNEWSTORY ARC of their « beloved »« science » fiction series! AstronautKEITH KANGA, trapped on theplanet of Kaptara, is trying to find hisway home, but first he needs to solve amystery: who is stealing all the adorableCAT-TANKS? Who would DARE???

This wild and colorful series full ofheart and chuckles could be yours for the low, low price of $3.99!