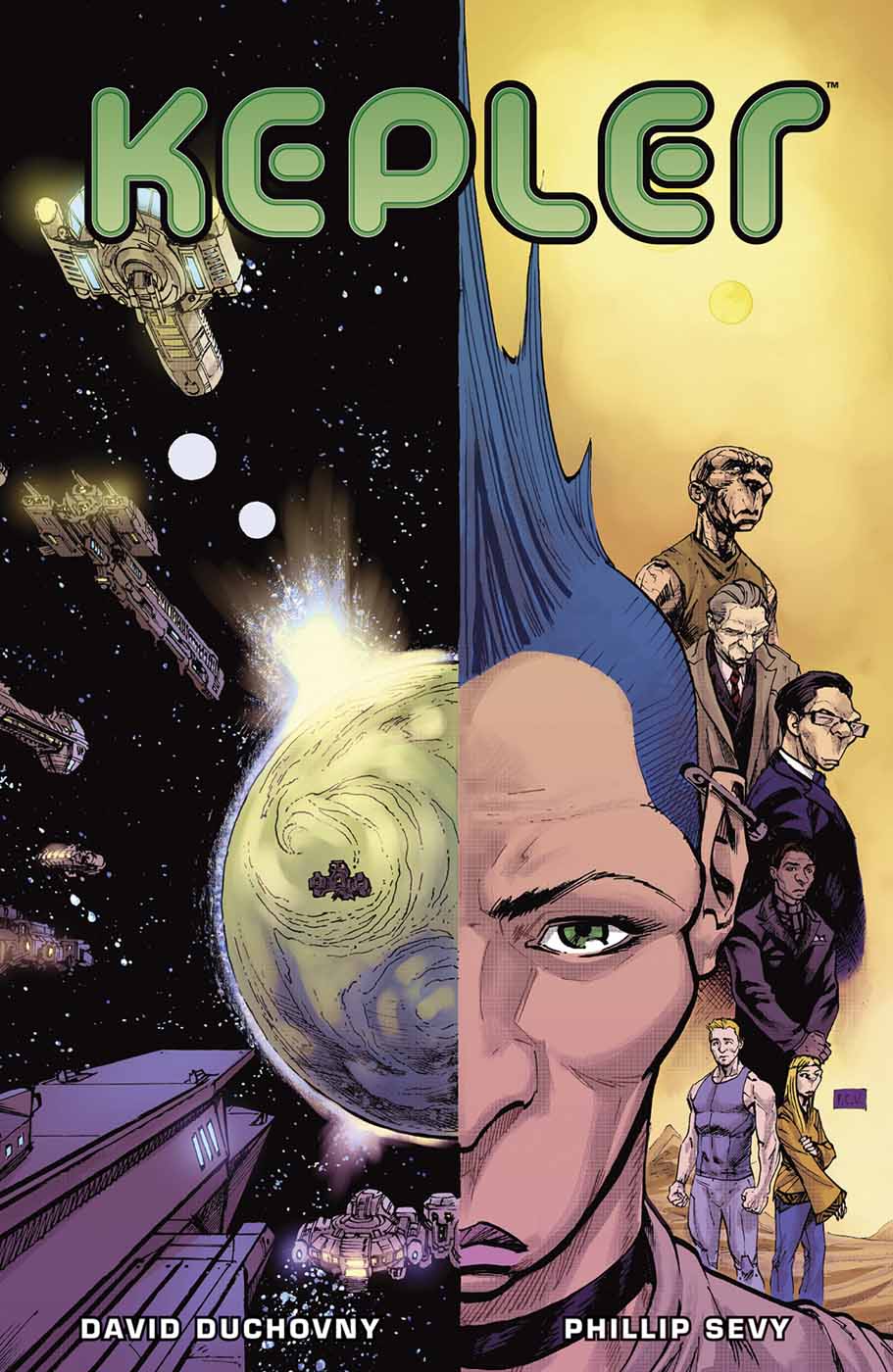 David Duchovny (W), Phillip Sevy (W/A/Cover).

When the Benadem, benevolent space gods, return to Kepler, a planet where homosapiens went extinct and all other hominid species thrived, their arrival threatens to plunge the world into chaos. West, a 16-year-old Neanderthal girl, is thrust into the conflict and her efforts – unique because of her mixed hominid heritage – not only change her life, but also reveal the merciless ambition and identity of the gods themselves.

112 pages, $19.99, in stores on Nov. 16.