Le scénariste Bryan Edward Hill (Michael Cray, Detective Comics…) revisitera les origines de Eric Killmonger, l'adversaire de la Panthère Noire incarné sur grand écran par Michael B. Jordan dans le long métrage à succès de Ryan Coogler, dans une mini-série en 5 épisodes.
La partie graphique a été confiée à Juan Ferreyra (Green Arrow).
Killmonger #1 sortira en décembre.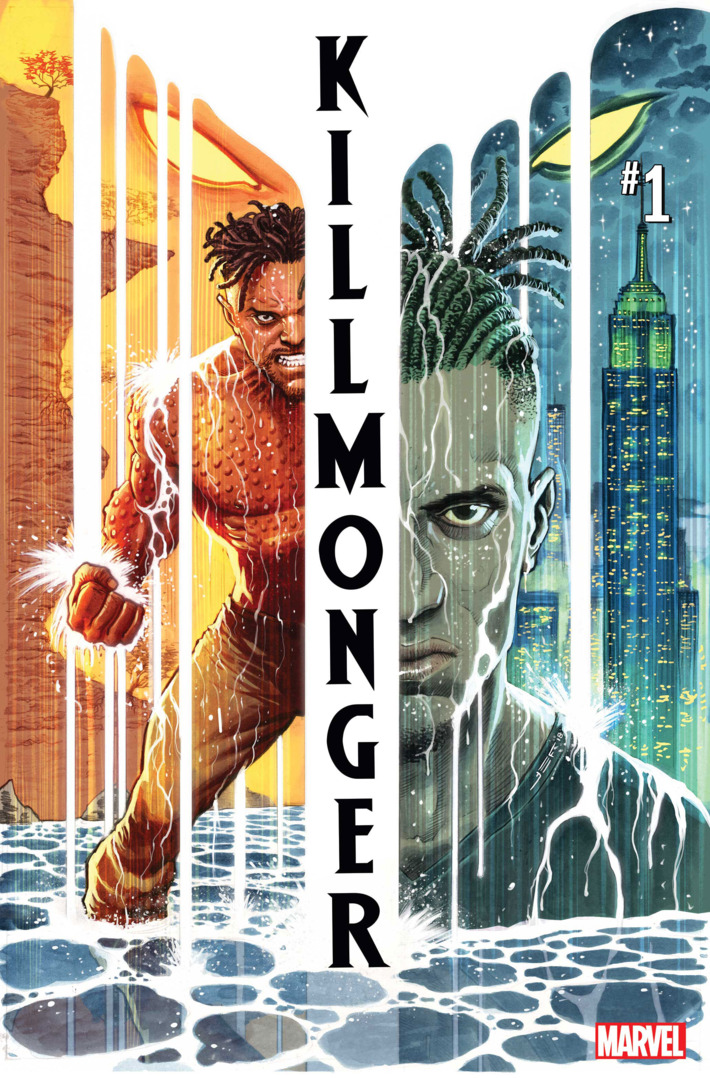 [Editor] Wil [Moss] reached out to me and asked me if had any thoughts about doing a Killmonger mini-series that was an origin of sorts of the character, and I thought that was pretty interesting. But what I told him was, I didn't want to do something that people would expect. I didn't want to just recap what we had heard in his mythology. I wanted to explore the choices and the failures that lead a person to dedicate their life to revenge, and how that happens. Because with Erik, I feel like it's really a tragedy. It's a story of a guy who was failed a lot by Wakanda in certain ways, by the people he met outside of Wakanda, by his own conscience in other ways, and I wanted to paint a portrait of that. Because to me the iconic fight between Erik Killmonger and T'Challa is tragic. It's something that shouldn't happen. It's a conflict that's borne from a tragic misunderstanding and a young man who was violently taken from his home. He grew up in exile and had only his anger to nurture him. So by the time we get to the event of the waterfall [fight between Killmonger and T'Challa in Don McGregor's run], it doesn't read hero and villain to me as much as, the world failed . So I wanted to explore it from that context, and I wanted to explore the thoughts and the feelings of a person exiled from his homeland, from his belief system, who's using revenge as a guiding light. Getting into the series, you'll see a bit of the Wakandan spiritualism and how he's wrestling with what he knows to be true in a spiritual sense, but also he's wrestling with what he desires in the moment, which is sanguine revenge. Hopefully readers will get to see new dimensions of the character, and the story will take them into pretty unexpected places.
INTERVIEW DU SCENARISTE :
Source : www.vulture.com