Sur la Planète des Singes, il y a aussi une Île du Crâne.
Les deux grandes franchises simiesques du cinéma se rencontrent à l'occasion de Kong on the Planet of The Apes, une mini-série en 6 épisodes à venir prochainement chez BOOM ! Studios.
L'équipe créative est composée de Ryan Ferrier (D4VE) au scénario et Carlos Magno aux dessins, un habitué de ces univers puisqu'il a notamment travaillé sur les comics Planet of the Apes et Kong of Skull Island.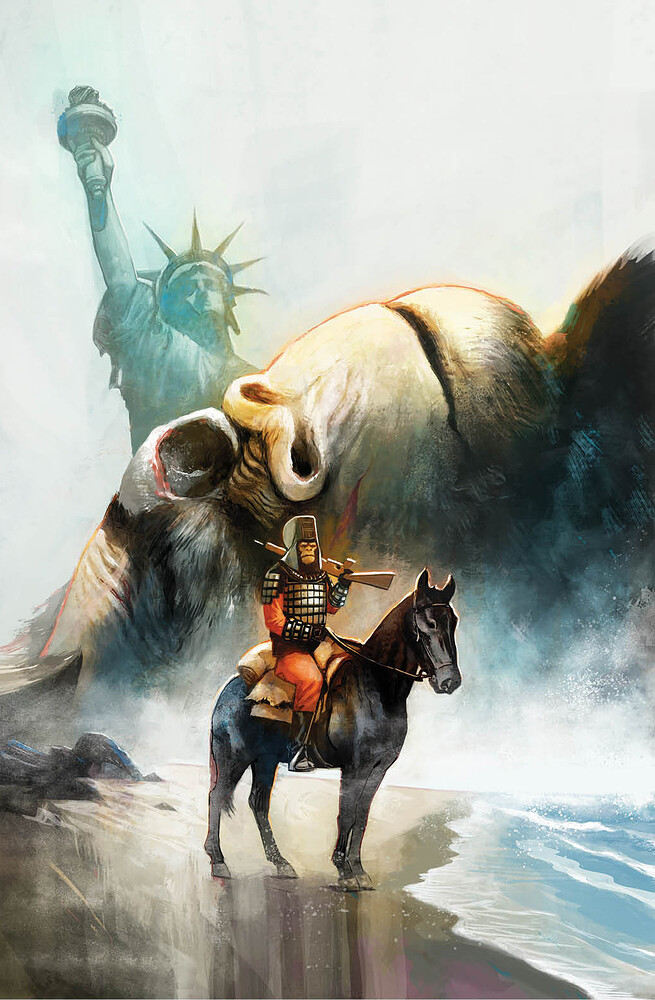 Ryan Ferrier : "There's such a deep mythology to both properties, especially if you consider all of the amazing Kong and Apes comics that have come out in recent years. With this series, we've found a coherent, meaningful way of having these two worlds and their legacies fold into each other. The implications of the Ape civilization discovering the Kong world are huge, and that's certainly on the forefront of the series."
Source : www.comicscontinuum.com