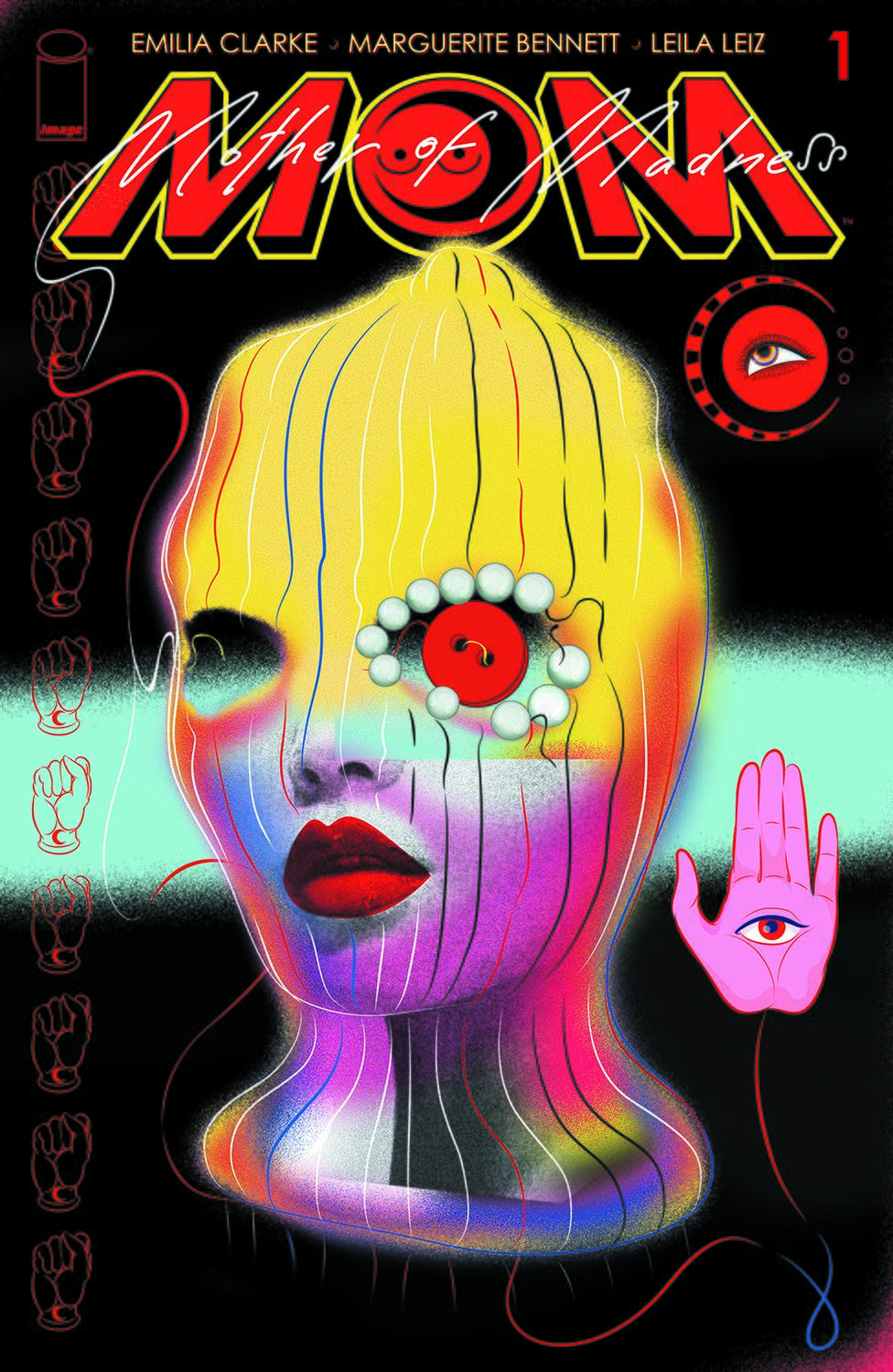 M.O.M.: MOTHER OF MADNESS

#1

Written by: Emilia Clarke, Marguerite Bennett.

Art by: Leila Leiz.

Cover by: Jo Ratcliffe.

Description: Game of Thrones star Emilia Clarke debuts an extra-length, three-issue mini-series! The mayhem begins with Maya, under-the-weather scientist by day, over-the-top superhero by night, and badass single mom 24/7. Deadpool action and Fleabag comedy collide when Maya activates her freakish superpowers to take on a secret sect of human traffickers. Mature readers only!

Pages: 40.

Price: $5.99.
Available: July 21.