Alors ce garçon est fou : il m'a dit, en mars dernier, qu'il n'avait pas encore commencé.
(Ou alors c'est moi qui suis fou ?)
Jim
Soit on ne c'est pas compris, soit tu as mal entendu. Ou tu me parlais d'un arc non parut, je lis dès sa sortie Immortal Hulk, je suis à jour avec la VF.
C'est bien, je suis fier de toi.

Jim
Article sur une actrice clé des ères Shooter & DeFalco de Marvel (disparue il y a presque 29 ans) :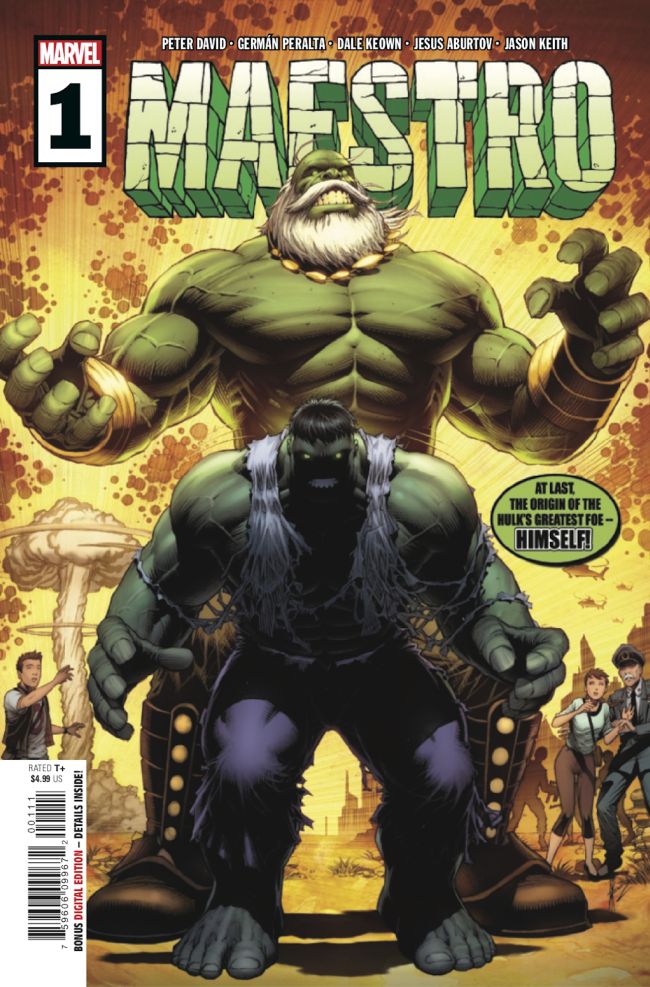 (W) Peter David (A) German Peralta (A/CA) Dale Keown

THE STORY YOU'VE WAITED DECADES FOR: THE ORIGIN OF MAESTRO!
Almost 30 years after the landmark story Future Imperfect, legendary INCREDIBLE HULK scribe Peter David returns to the far-future version of the Hulk known as Maestro - the master of what remains of the world. With astounding art from HULK veteran Dale Keown and up-and-comer Germán Peralta, Maestro will answer questions that have haunted Hulk fans for years - and inspire some new ones. How did the world fall and the Maestro rise? What happened to the world's heroes in between? And where is the Hulk we know and love? Find out here!
Rated T+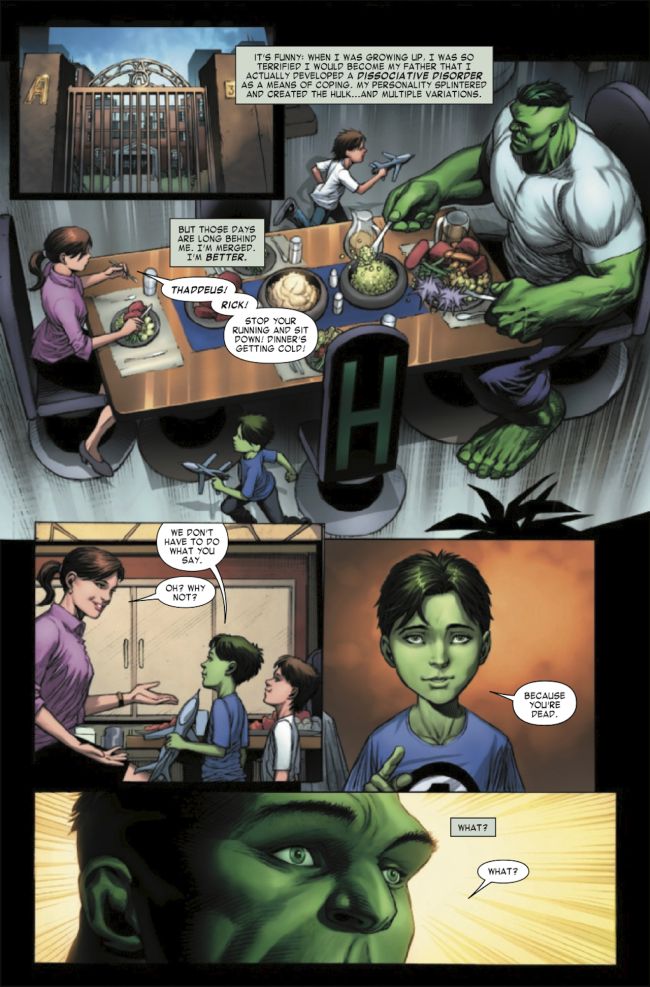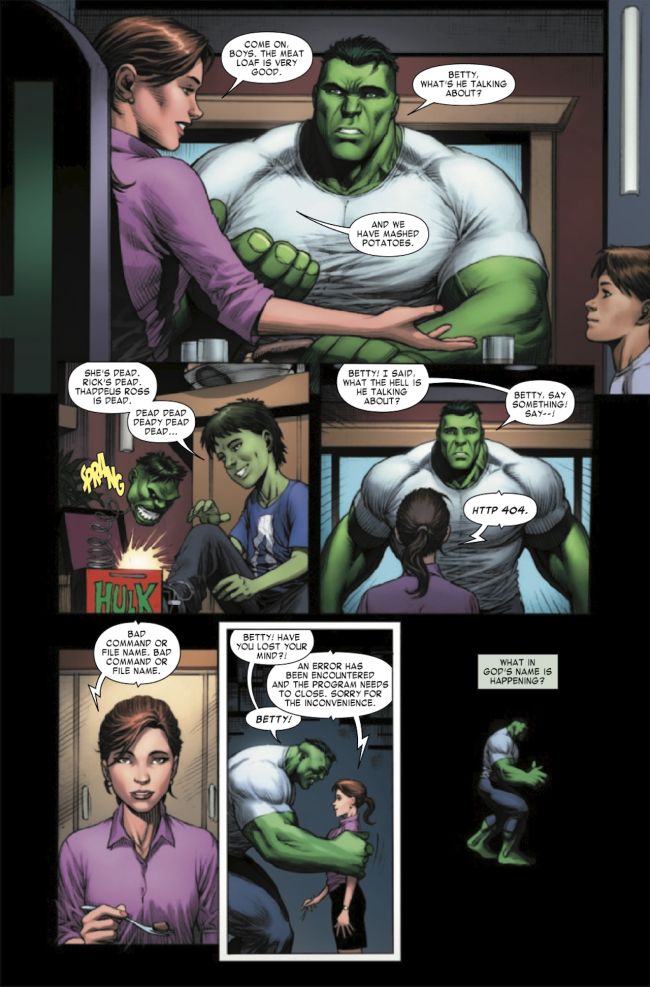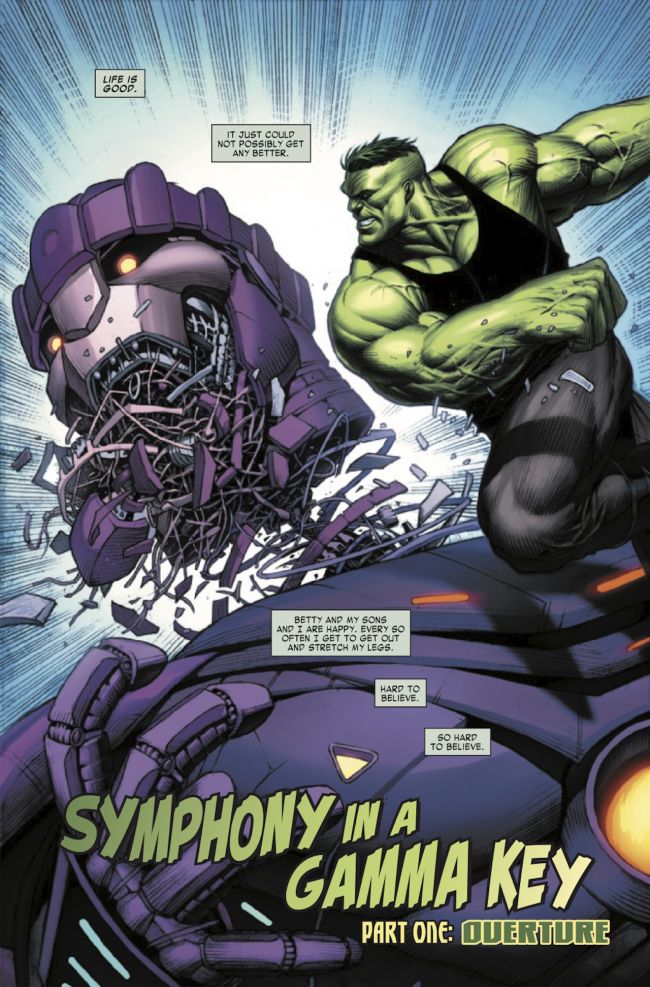 Moui, moui, moui.
Bon, Peter David est clairement cantonné à revisiter ses grands classiques par Marvel. C'est bien qu'il ait encore du travail, c'est dommage qu'il soit « forcé » à revenir encore et encore sur ses grandes périodes. Symbiote Spider-Man d'un côté, et Maestro de l'autre, ici, avec cette mini-série pour « raconter comment » Hulk est devenu le Maestro. Alors que Future Imperfect posait les choses en quelques dialogues, sans besoin de plus. Bref.
Bon, sans trop étonner, ce n'est pas fameux, ici. On découvre le Hulk intelligent dans un monde parfait, où il sauve les Avengers, où il est marié à Betty, où ils ont deux fils. Mais ce n'est pas la réalité, mais un monde virtuel créé par une installation dont il s'échappe, tout barbu et fâché. C'est MODOK vieux qui est derrière tout ça, et qui a enlevé/stocké plusieurs super-héros et super-vilains… bah comme ça, en fait, sans vraie raison. Le monde a été ravagé par une guerre nucléaire provoquée par des anarchistes, et tout est explosé. Hulk est fâché, il maltraite le panneau Hollywood pour faire son nom et s'en va. Voilà.
Le début est agréable, mais tout empire dès que Hulk sort de son monde. Pas grand-chose ne fonctionne, en fait, que ça soit l'identité du geôlier, ses raisons (surtout) ou bien l'état du monde. Certes, Future Imperfect l'évoquait, mais là, en le montrant, ça perd de son intensité, et ça ne donne rien de bon.
German Peralta illustre ça sans faillir, mais sans éblouir non plus. C'est un peu dur, joli sur certains plans, mais ça n'a rien de fou ou d'impressionnant. C'est même assez froid et strict.
Un début très léger, donc, et qui prouve clairement qu'on n'avait pas besoin de cette mini-série.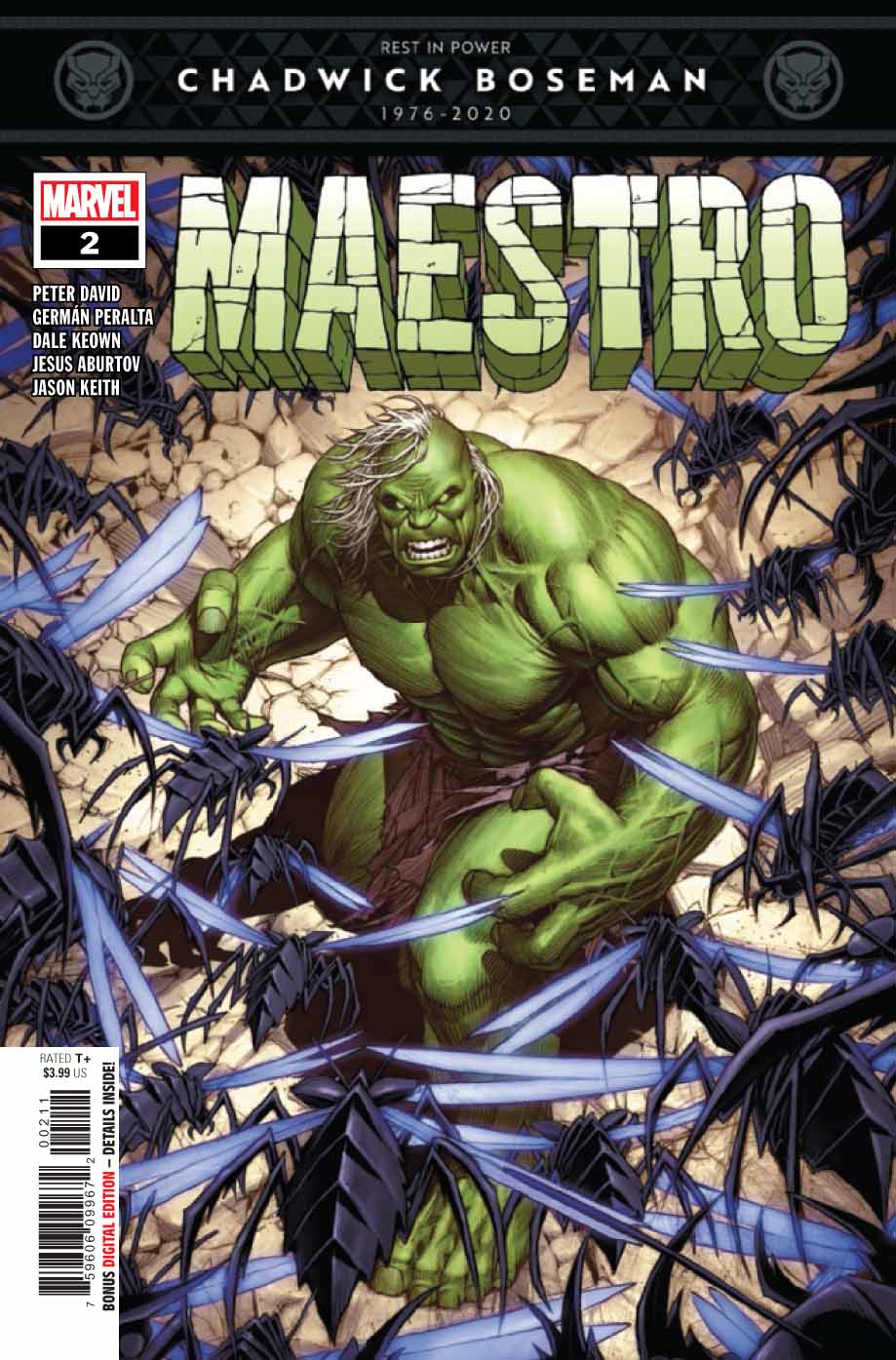 MAESTRO

#2

Written by: Peter David.

Art by: Dale Keown, German Peralta.

Covers by: Dale Keown, George Perez.

Description: The world as we know it is long gone - but the Hulk we know and love will never die. Humans killed the Earth…and now the Hulk must choose whether to save it or doom it forever. Peter David's legendary saga continues with an action-packed tale of irradiated destruction! Plus: Just how did Rick Jones gather all the weapons and collectibles of his super-heroic generation? Hulk veteran artist Dale Keown reveals secrets decades in the making!

Pages: 32.

Price: $3.99.

In stores: September 23.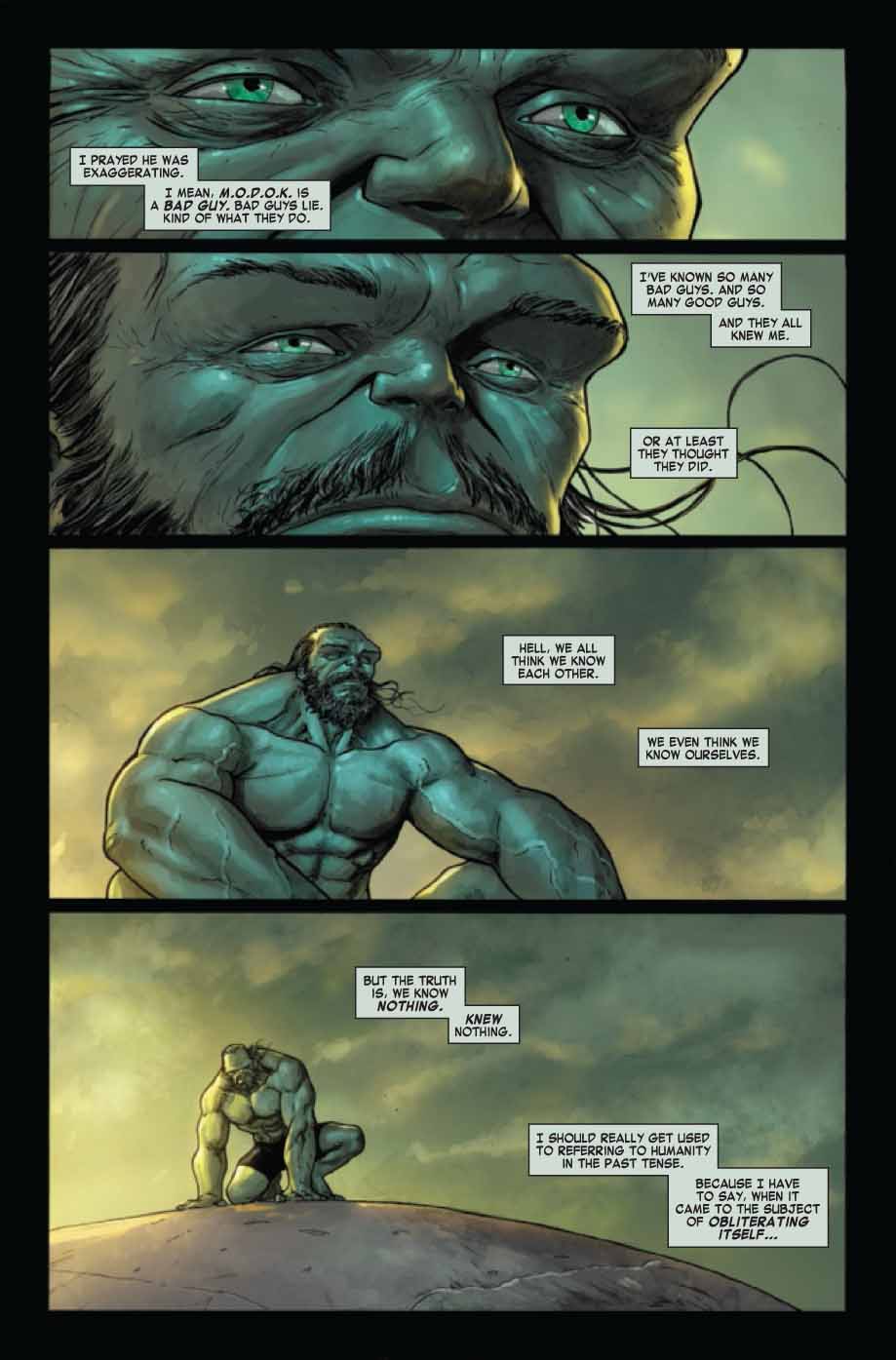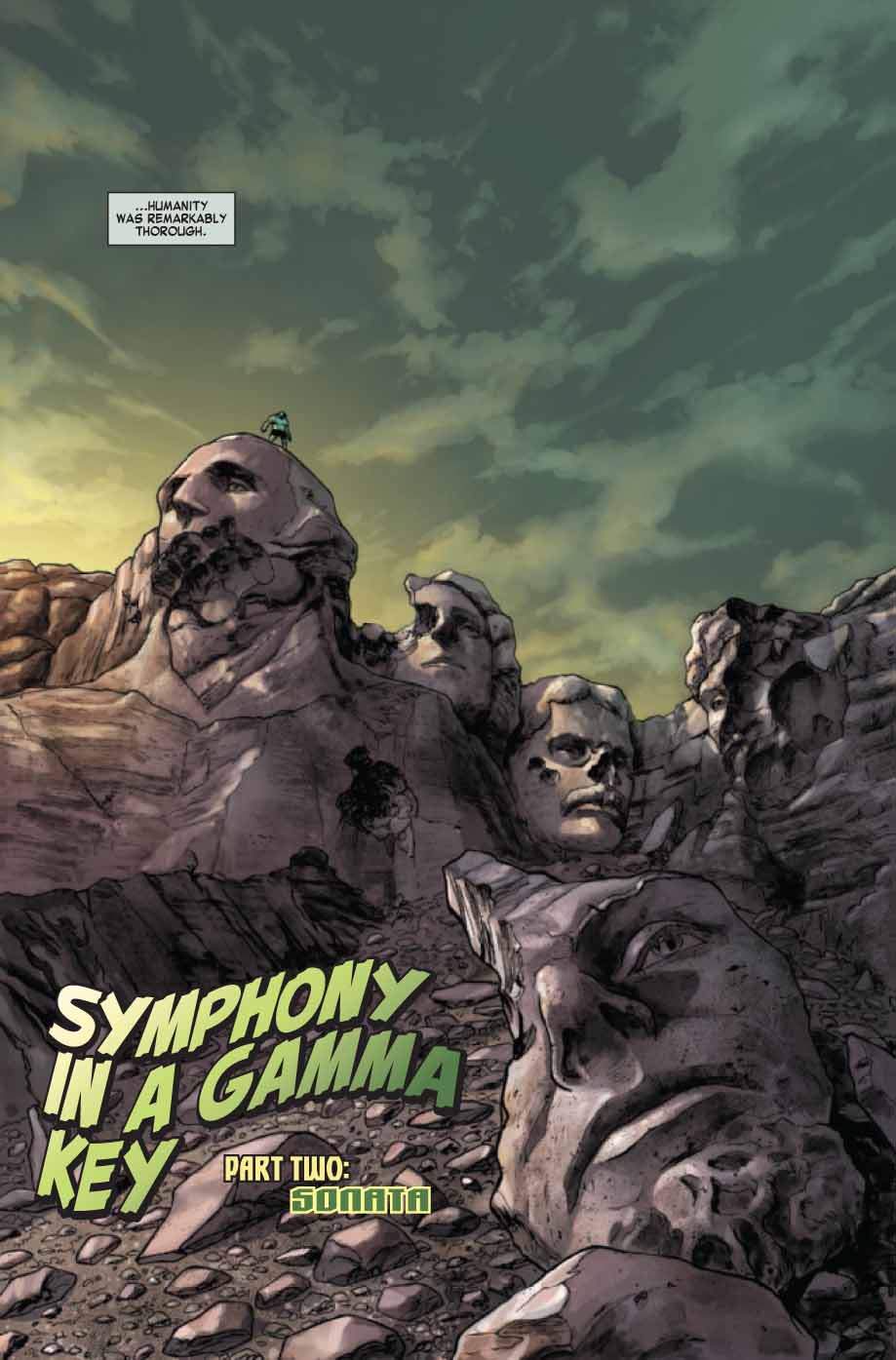 Source : www.comicscontinuum.com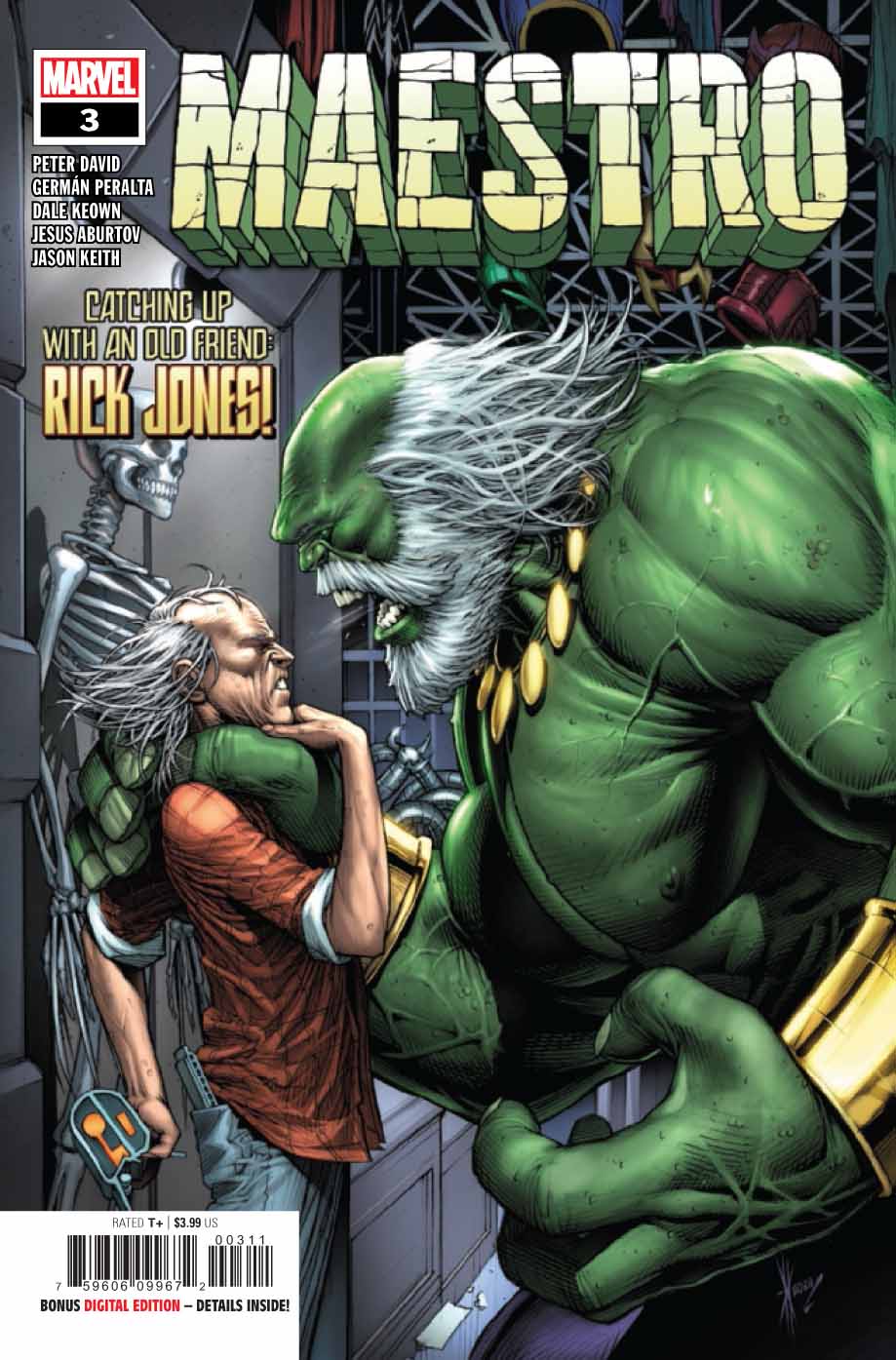 MAESTRO

#3

Written by: Peter David.

Art by: Dale Keown, German Peralta.

Covers by: Dale Keown, Tony Moore.

Description: Who killed the world? The Hulk meets the Maestro – and it's not who you expect it to be. And when a band of rebels tries to recruit the Hulk to fight beside them, his answer sends shock waves through Dystopia. This world will never be the same…and neither will the Hulk.

Pages: 32.

Price: $3.99.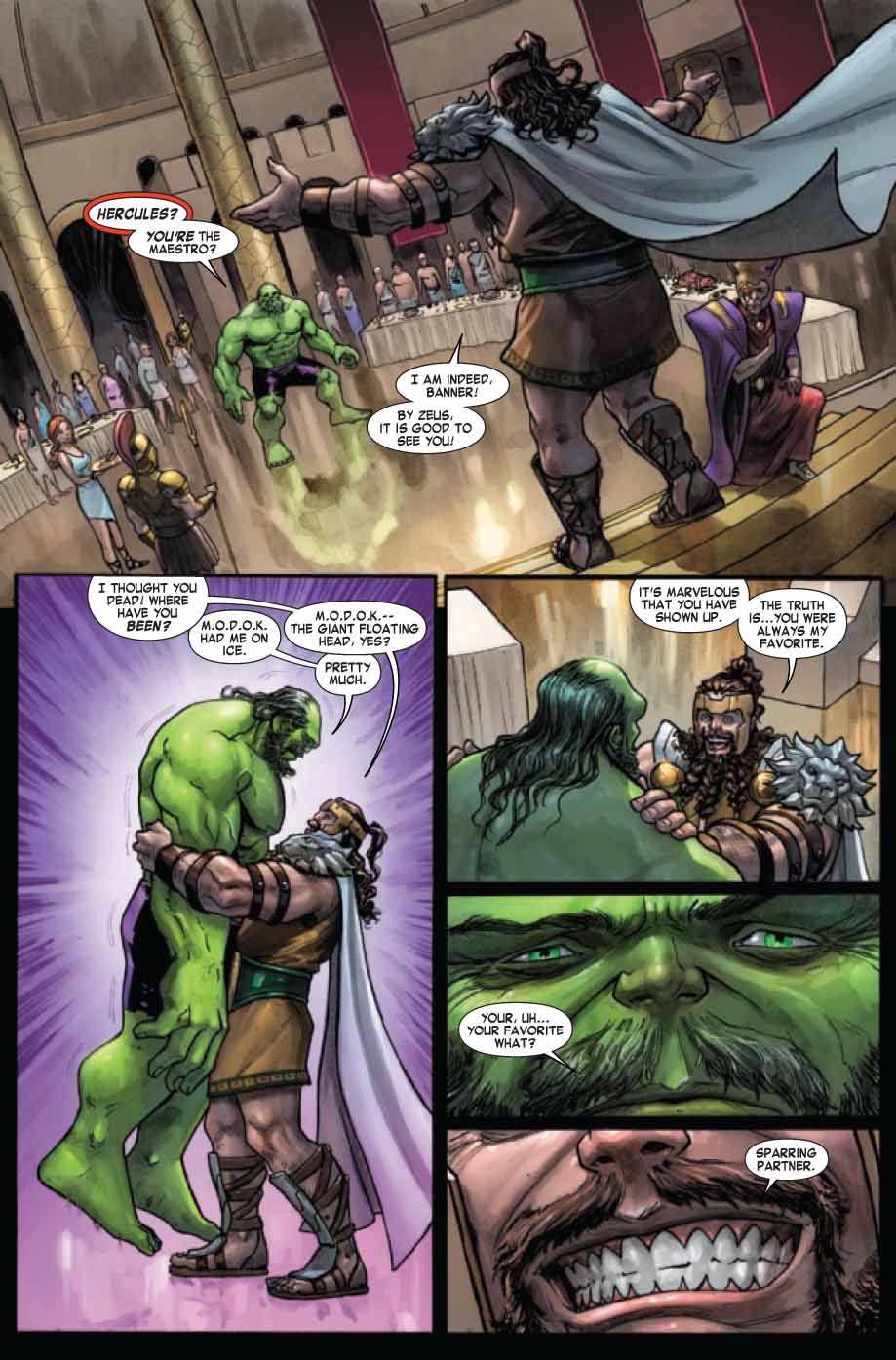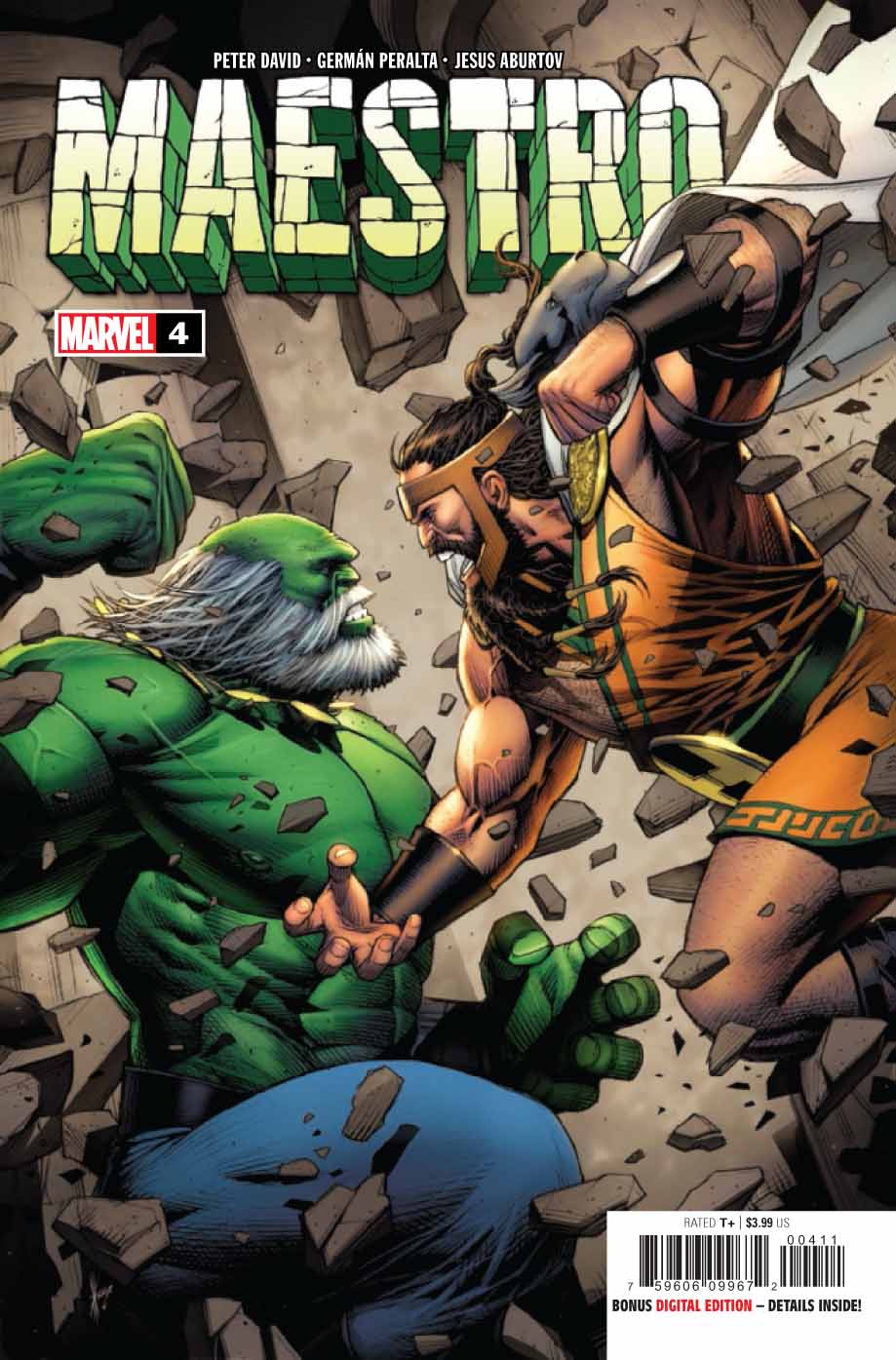 MAESTRO

#4

Written by: Peter David.

Art by: German Peralta.

Covers by: Dale Keown, Ryan Ottley.

Description: The Hulk's enemy – Hercules?! – gets the upper hand, but not for long. Rick Jones attempts to intervene…but it's no longer clear whose side he should be on. A pivotal moment as the Maestro's plans fall into place! Can the being we know as the Hulk survive? Does he want to?

Pages: 32.

Price: $3.99.

In stores: November 25.