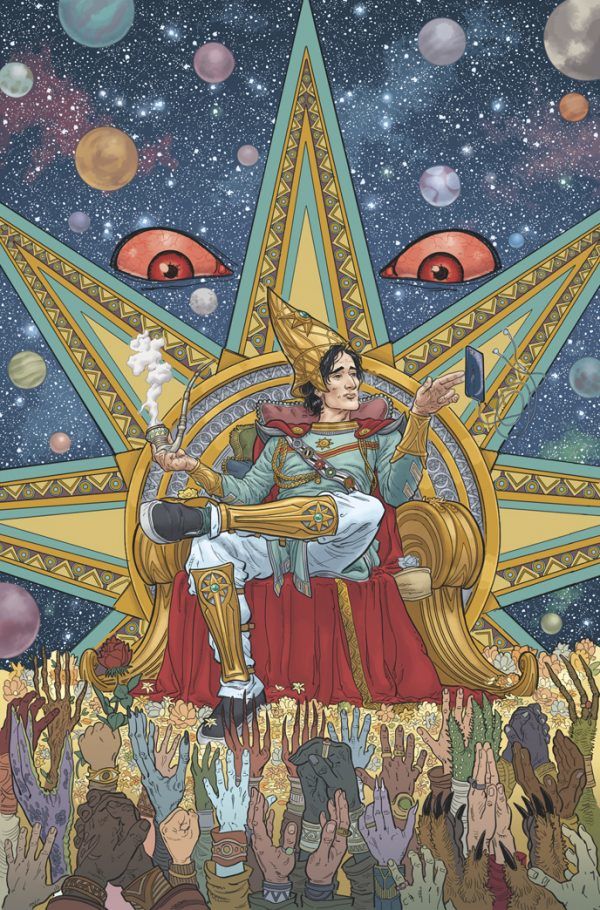 Après la mini-série We stand on guard de Brian K. Vaughan, Steve Skroce (X-Man, Amazing Spider-Man, Doc Frankenstein…) est au travail sur une nouvelle série, dont il assure cette fois le scénario et les dessins (avec Dave Stewart aux couleurs).
Présenté par l'auteur comme "un mélange irrévérencieux de fantasy, de comédie, d'action et d'aventures", Maestros sera publié par Image à partir d'octobre 2017. En voici un premier aperçu :
The Maestro and his entire royal family have been murdered, now his banished son from Earth will inherit the Wizard King's throne along with a spell that turns its user into GOD. With enemies everywhere will this Orlando born millennial be able to keep his new magic kingdom?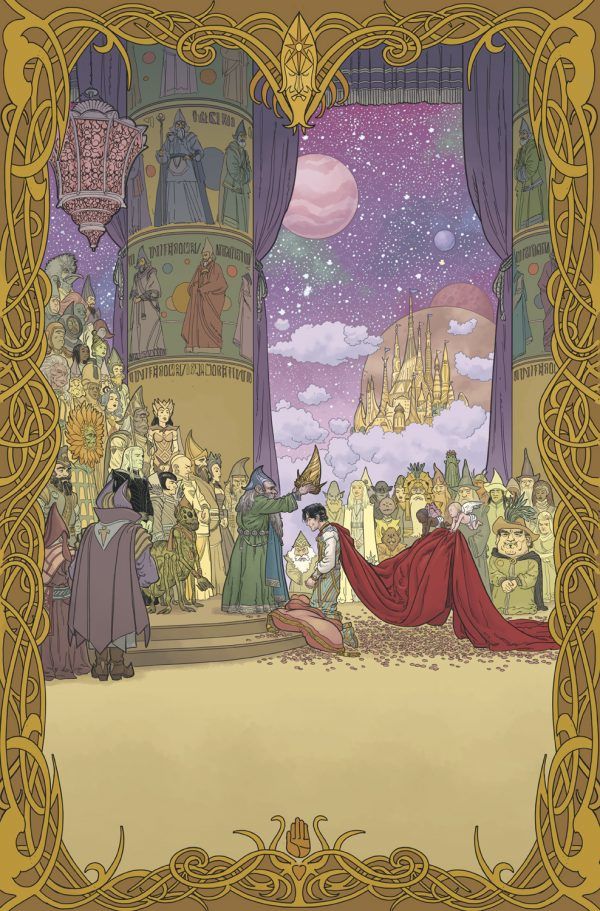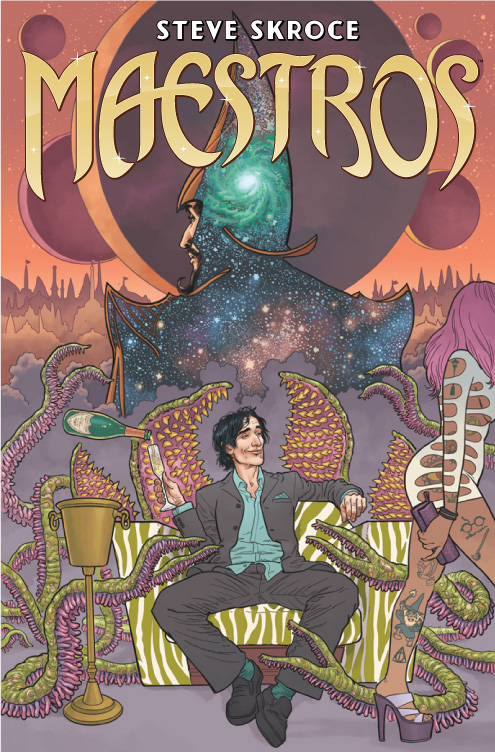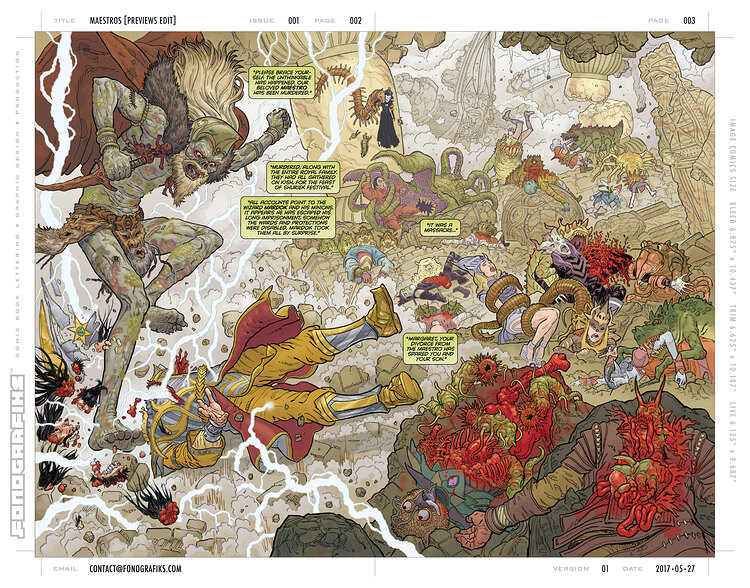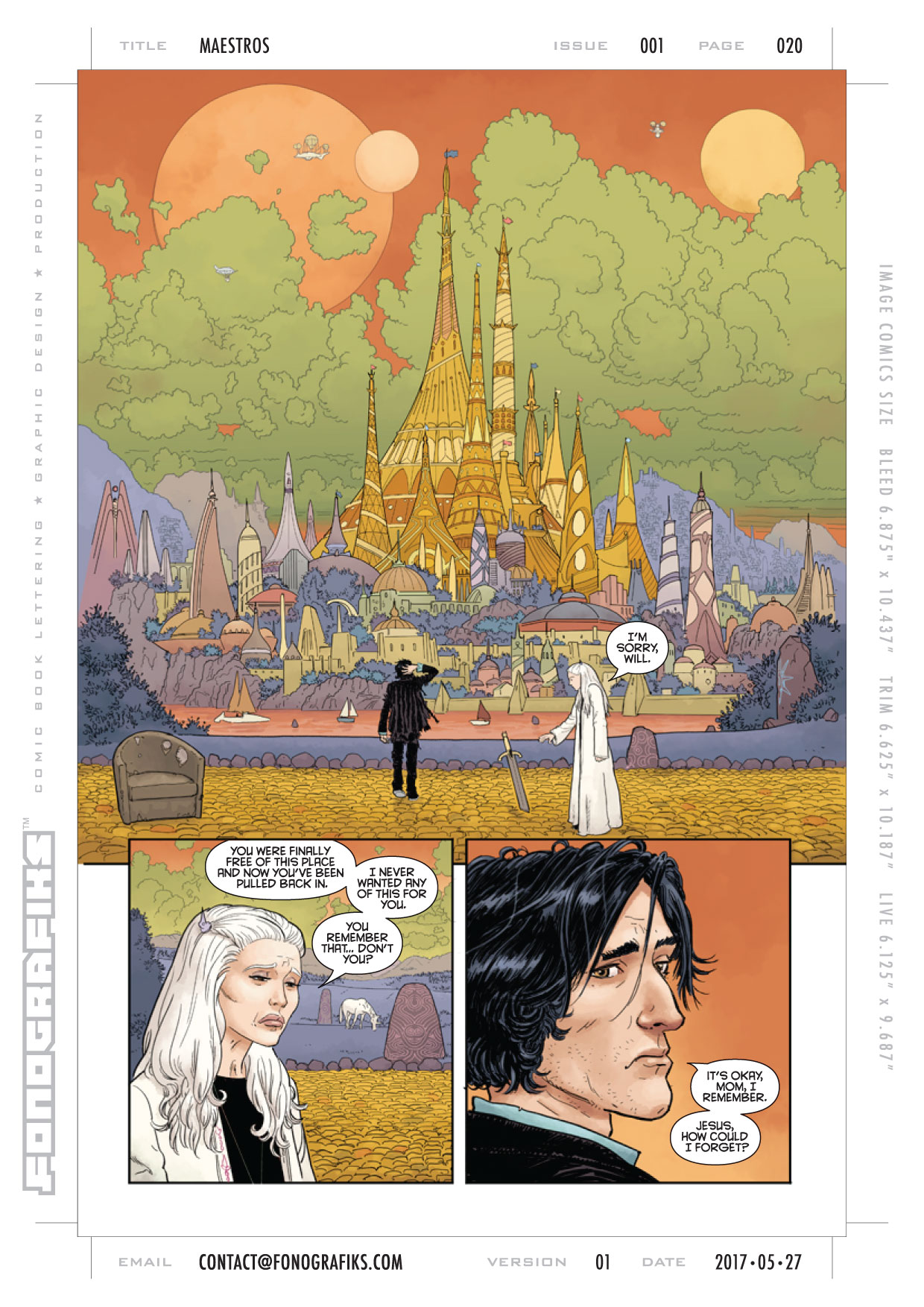 Source : www.bleedingcool.com