Kirk Langstrom, alias Man-Bat, aura droit à sa mini-série en mai. Une histoire en 5 numéros scénarisée par Dave Wielgosz (responsable éditorial des titres de la Bat-Family) et dessinée par Sumit Kumar (These Savage Shores).
La couverture du #1 par Kyle Hotz :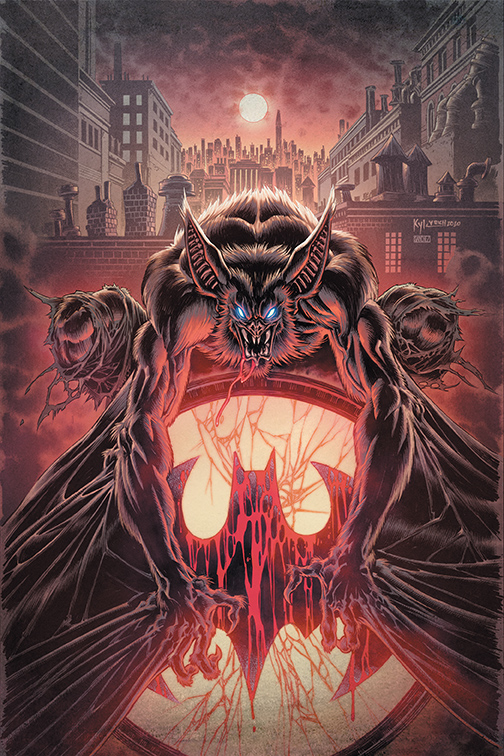 Written by DAVE WIELGOSZ
Art by SUMIT KUMAR
Cover by KYLE HOTZ
Variant cover by KEVIN NOWLAN
For years Kirk Langstrom has struggled with his monstrous alter ego Man-Bat and the serum that transformed him. But he's finally hit rock bottom following a devastating setback, and he's going to take out his anger on every single citizen of Gotham City. Will the combined might of Batman and the GCPD be enough to stop Langstrom once and for all? Or will this just be the start of Man-Bat's devastation?
32 pages, $3.99, in stores on May 6.