Marvel publiera en octobre Marvel Future Fight Firsts, une série de trois one-shots sur les nouveaux personnages du jeu Marvel Future Fight (qui étaient également apparus dans la mini-série War of the Realms: New Agents of Atlas) : Crescent & Io, White Fox et Luna Snow.
Les numéros spéciaux seront écrits par Alyssa Wong et dessinés par Jon Lam, Kevin Libranda et Gang Hyuk Lim (et plus).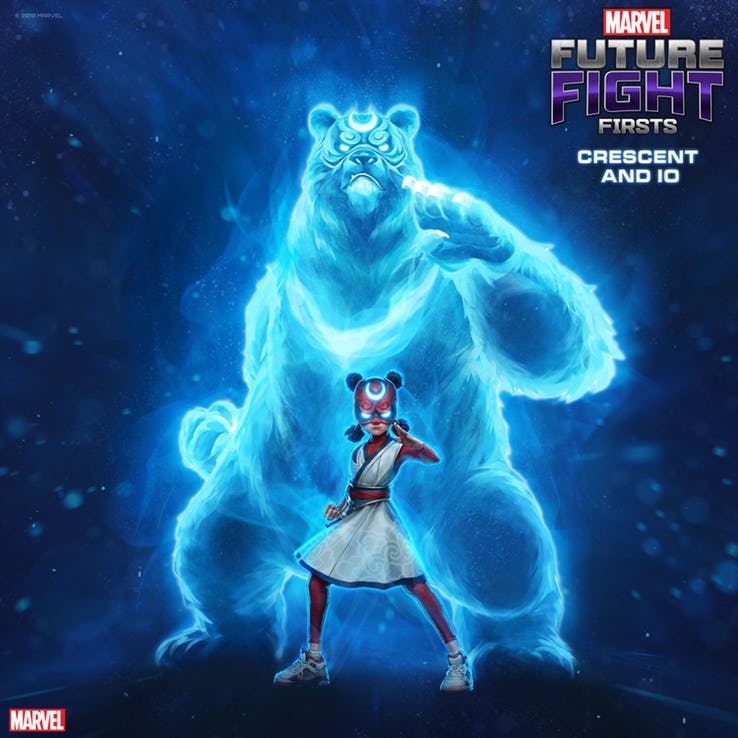 CRESCENT AND IO

#1

Writer: Alyssa Wong, Artists: Jon Lam & more
How did Dan Bi, a young girl from South Korea, first bring an ancient mystical bear spirit into the modern world? How did this unlikely duo become the evil-smashing team known as Crescent and Io? Writer Alyssa Wong, artist Jon Lam, and more join to tell the tale this October! Plus: Marvel's Future Avengers feature in a brand-new story that runs across each FUTURE FIGHT FIRSTS issue!
WHITE FOX

#1

Writer: Alyssa Wong, Artists: Kevin Libranda & more
Ami Han is White Fox: a spy, a Super Hero, and the last of the kumiho—a mystical race of shapeshifters. But who was she before she became White Fox? And what happened to the rest of the kumiho? This October, Alyssa Wong teams up with Kevin Libranda and others to provide all the awesome answers!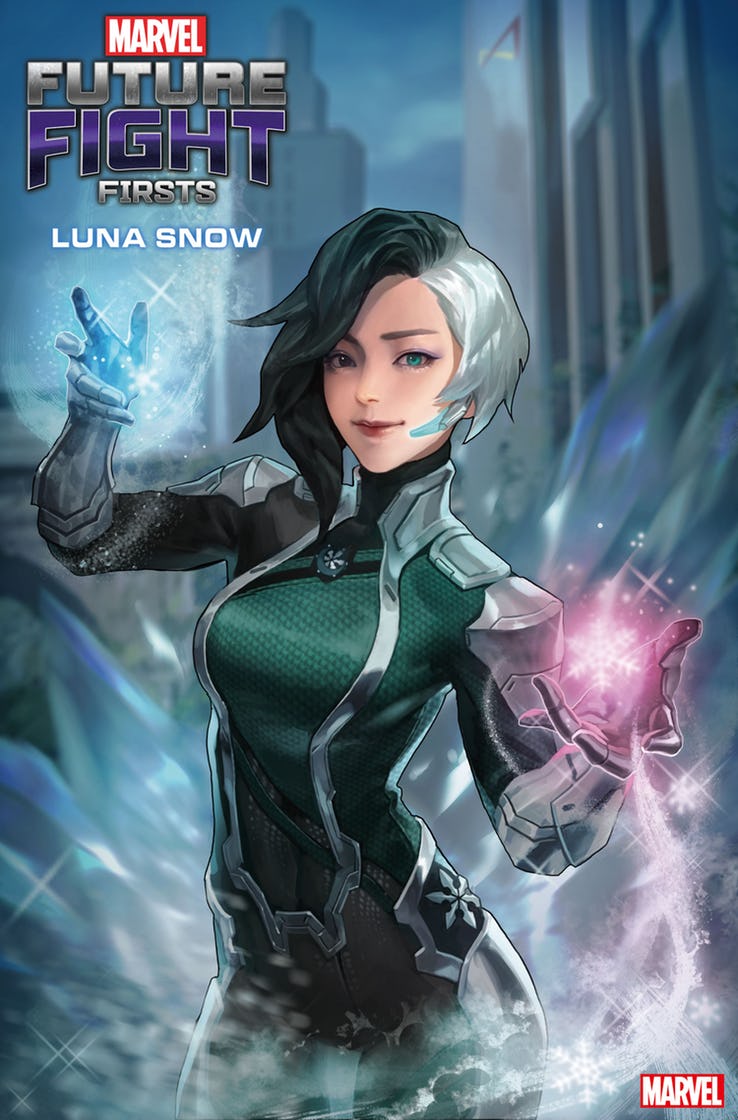 LUNA SNOW

#1

Writer: Alyssa Wong, Artists: Gang Hyuk Lim & more
As a South Korean pop sensation, Seol Hee melt her fans' hearts…and now as Luna Snow she has the power to freeze her enemies! How does Luna juggle being an international pop star with battling evil as a Super Hero? How did she gain her powers and what does Stark Industries have to do with it? Alyssa Wong, Gang Hyuk Lim, and more join forces to forge the powerful answers this October!
Source : www.cbr.com