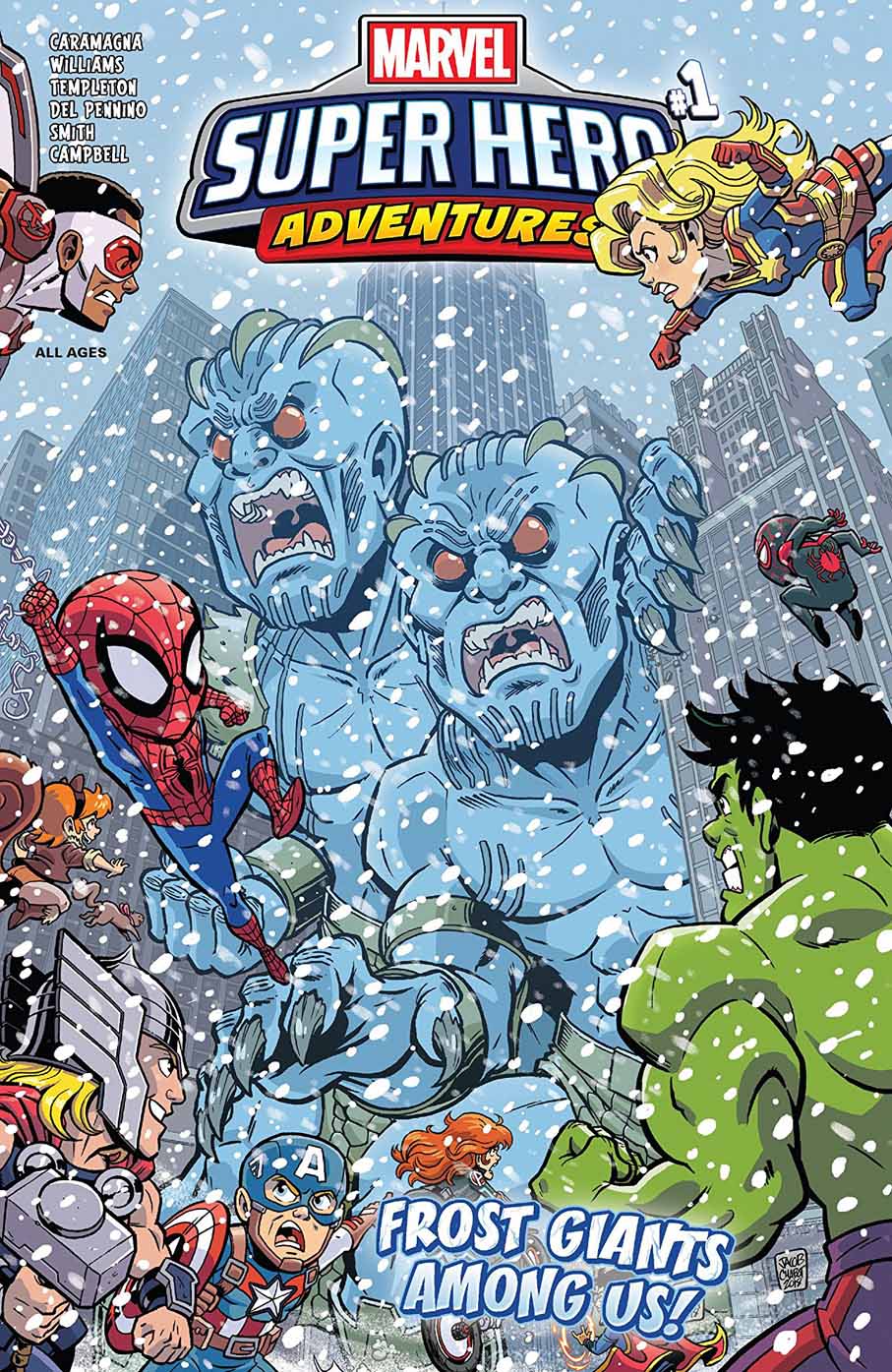 MARVEL SUPER HERO ADVENTURES: FIRST DAY OF SCHOOL

#1

Written by: Joe Caramagna, Leah Williams.

Art by: Mario Del Pennino, Ty Templeton.

Cover by: Jacob Cabot.

Description: It's the middle of winter in New York City, which means all your favorite heroes and villains are trying to beat the cold! But this time the cold beats back, when a group of fearsome Frost Giants make themselves right at home in the city, leaving the heroes of the Marvel Universe no choice but to bundle up and stand against the ice-hearted interlopers!

Pages: 32.

Price: $3.99.

In stores: December 19.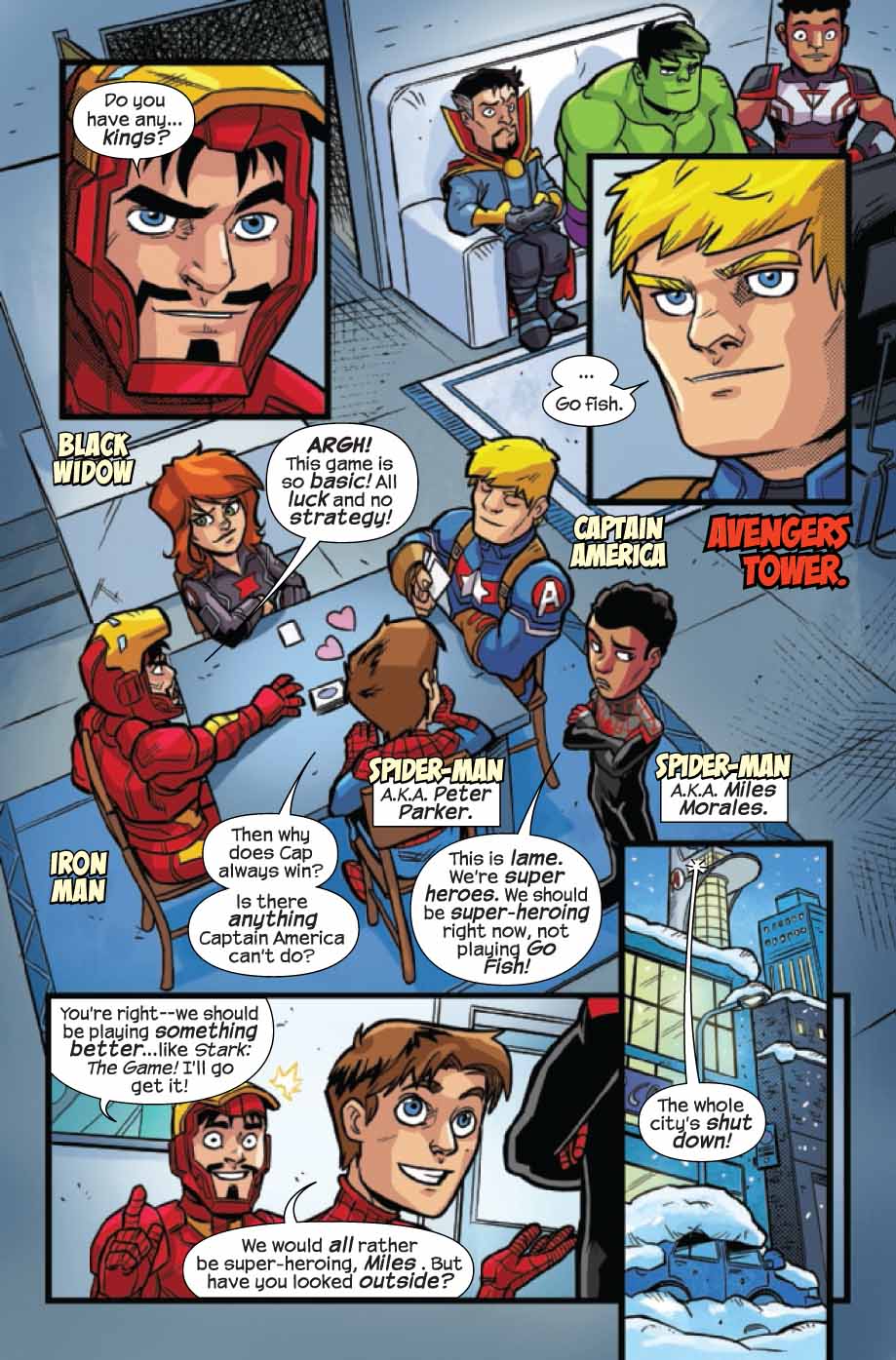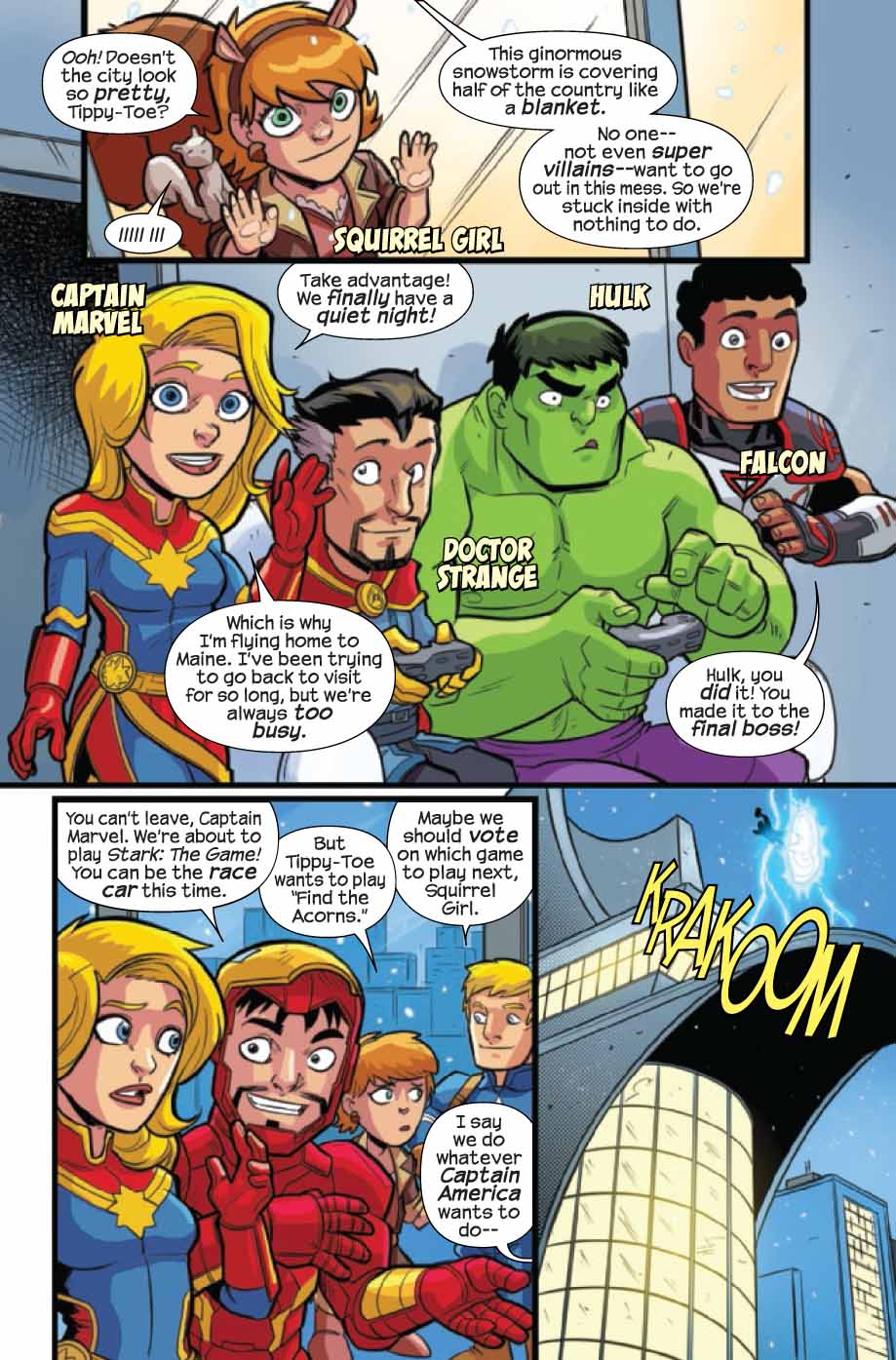 Source : www.comicscontinuum.com