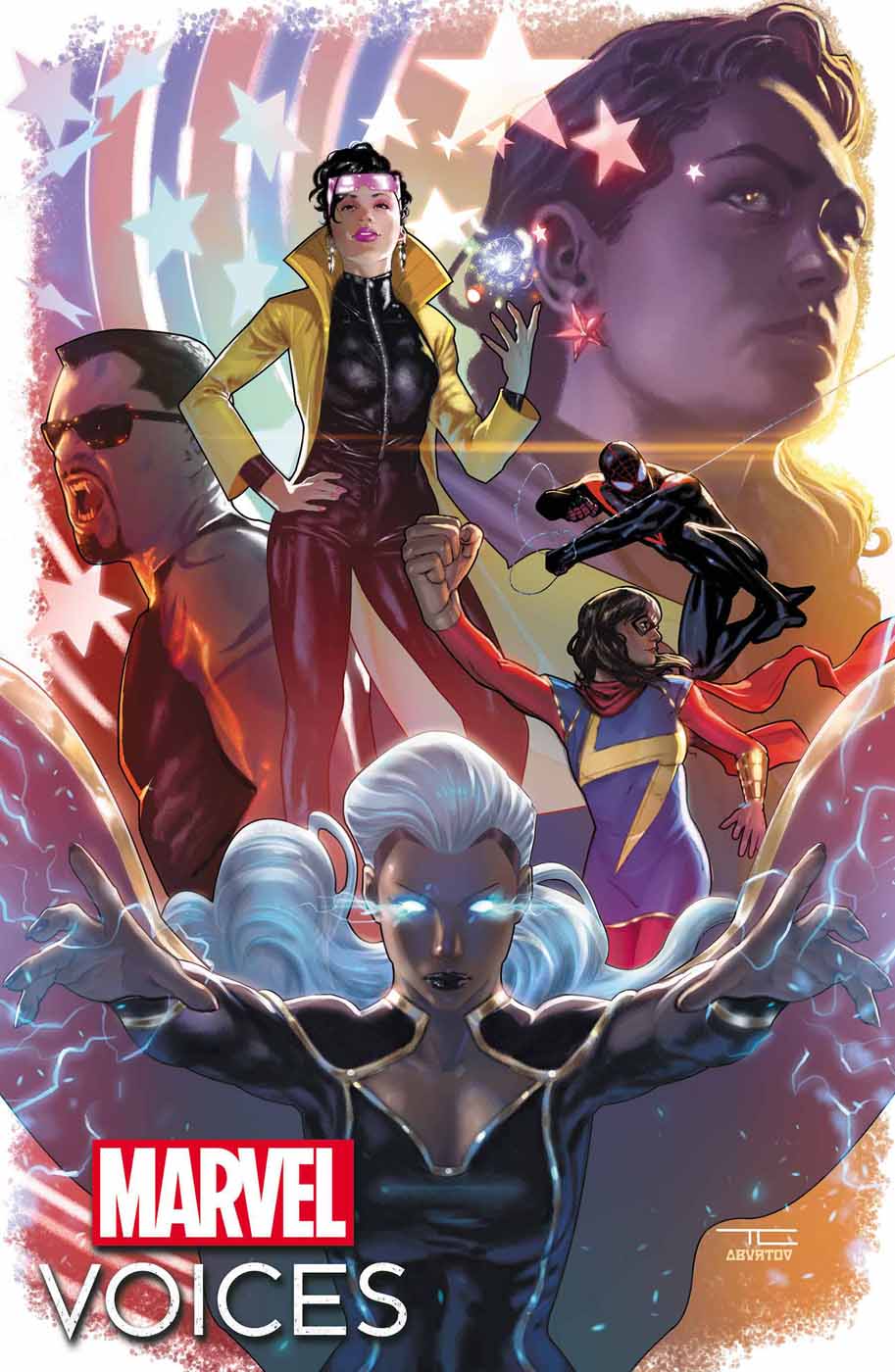 MARVEL'S VOICES: LEGACY

#1

Written by: Stephanie Williams, Ho Che Anderson, Danny Lore, Nnedi Okorafor, Tochi Onyebuchi, Mohale Mashigo, John Ridley.

Art by: Taurin Clarke, Natacha Bustos, Sean Damien Hill, Valentine de Landro, ChrisCross, Ken Lashley, Chris Allen, Olivier Coipel.

Covers by: Natcha, Bustos, Olivier Coipel, Edge, Ken Lashley, Ernanda Souza.

Description: Celebrating Black History month In Mighty Marvel style! Black Panther. Storm. Blade. Falcon. Ironheart. Luke Cage. Spectrum. And so many more. Marvel's incredible legacy of black heroes gets the star treatment in this action-packed special! New and established creators take on their favorite heroes in a dizzying array of stories designed to inspire and uplift! The Marvel's Voices program is your #1 stop for « the world outside your window. »

Pages: 40.

Price: $4.99.

In stores: Feb. 24.
Premier aperçu :