En même temps, il est plutôt nouveau dans l'industrie…

Tori.
Ah, j'ai lu l'épisode d'Immortal Hulk auquel il a participé. Le reste, je ne crois pas…
Jim
Ah, et j'ai trouvé cet article :

L'auteur y indique qu'Astro hustle a été annulé après le premier numéro, alors que comicvine en répertorie 2… Le deuxième est peut-être sorti en numérique, du coup (ou, simplement, comicvine l'avait répertorié avant sa sortie et ne l'a pas supprimé de sa base de données).
L'article sur Astro hustle :

Tori.
(W) Howard Chaykin (A) Howard Chaykin (CA) Alex Ross

Let's say you're a lowlife criminal in Manhattan, just trying to get by in a world that's recently gotten full of spider-men, daredevils, power men and more, and you just want to make a decent illegal living. Plenty of henchman work available, if you don't mind ending up in traction. And oh yeah, there's a brewing super villain gang war building. What do you do? Keep your head low or go for the big win? Superstar storyteller Howard Chaykin (American Flagg, Wolverine) takes you through Marvel's mean streets. Just watch out for Spider-Man, Cloak & Dagger and more.
Rated T+

In Shops: Oct 07, 2020

SRP: $4.99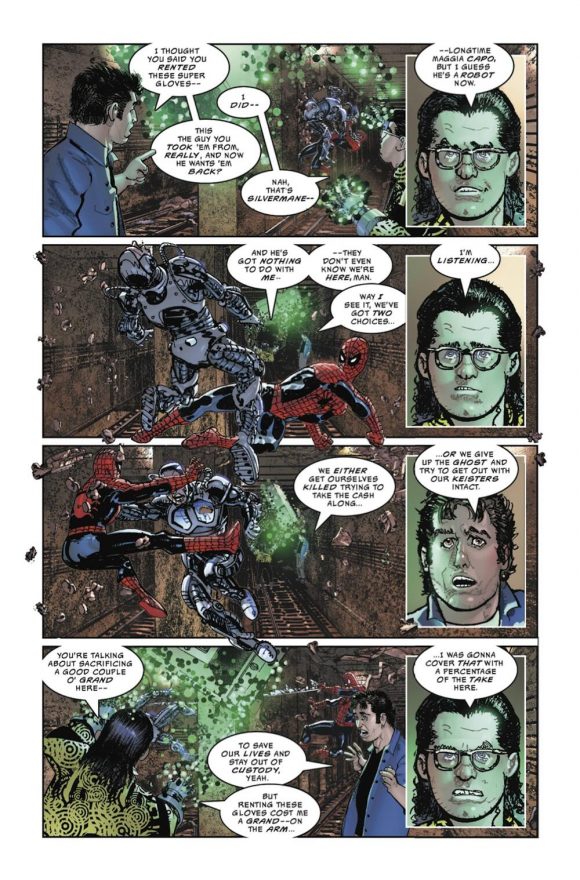 Source : www.13thdimension.com
MARVELS SNAPSHOTS: AVENGERS

#1

Written by: Barbara Randall Kesel, Kurt Busiek.

Art by: Staz Johnson.

Covers by: Alex Ross, Staz Johnson.

Description: The Marvel Snapshot tour through Marvel history takes a romantic Рand destructive Рturn during the Michelinie/Byrne/P̩rez Avengers era! Take one rookie cop, add one new-to-the-city emergency medical technician, and make their meet-cute a devastating battle between the Avengers and a giant, rampaging robot! What comes next? Featuring Iron Man, the Beast, Wonder Man, Count Nefaria and more.

Pages: 3402.

Price: $4.99.

In stores: Nov. 18.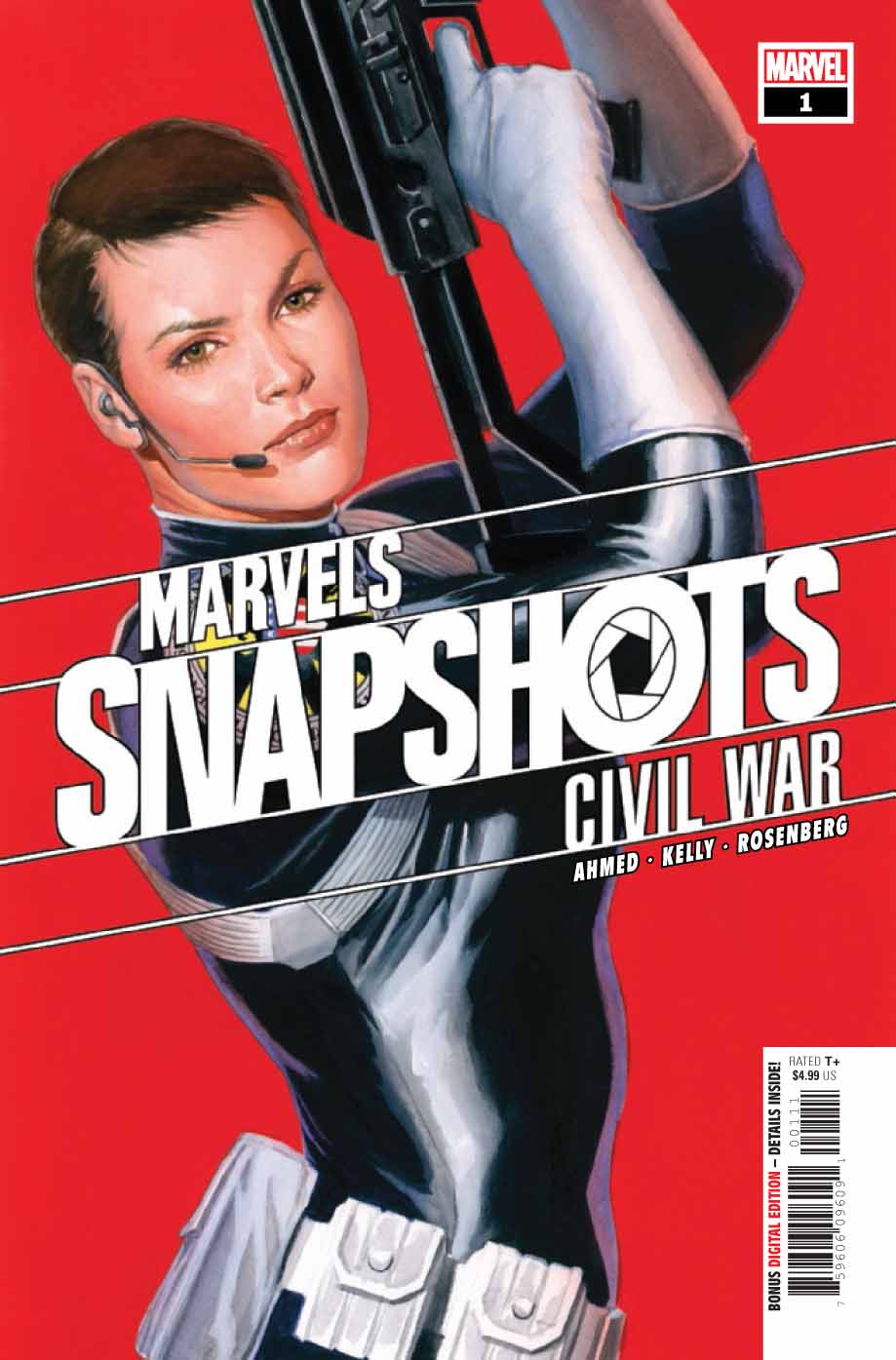 MARVELS SNAPSHOTS: CIVIL WAR

#1

Written by: Saladin Ahmed.

Art by: Ryan Kelly.

Covers by: Alex Ross, Ryan Kelly.

Description: In the heart of the Civil War event, a human story unfolds. A S.H.I.E.L.D. agent, doing his best to do the job with honor - but is that possible anymore? A young, low-level super hero, trying to help his neighbors - but that's not even legal any more. The two come together in a story that'll test their commitment, ideals, hopes and dreams. Featuring Captain America, Giant-Man, Maria Hill and more.

Pages: 40.

Price: $4.99.

In stores: Dec. 2.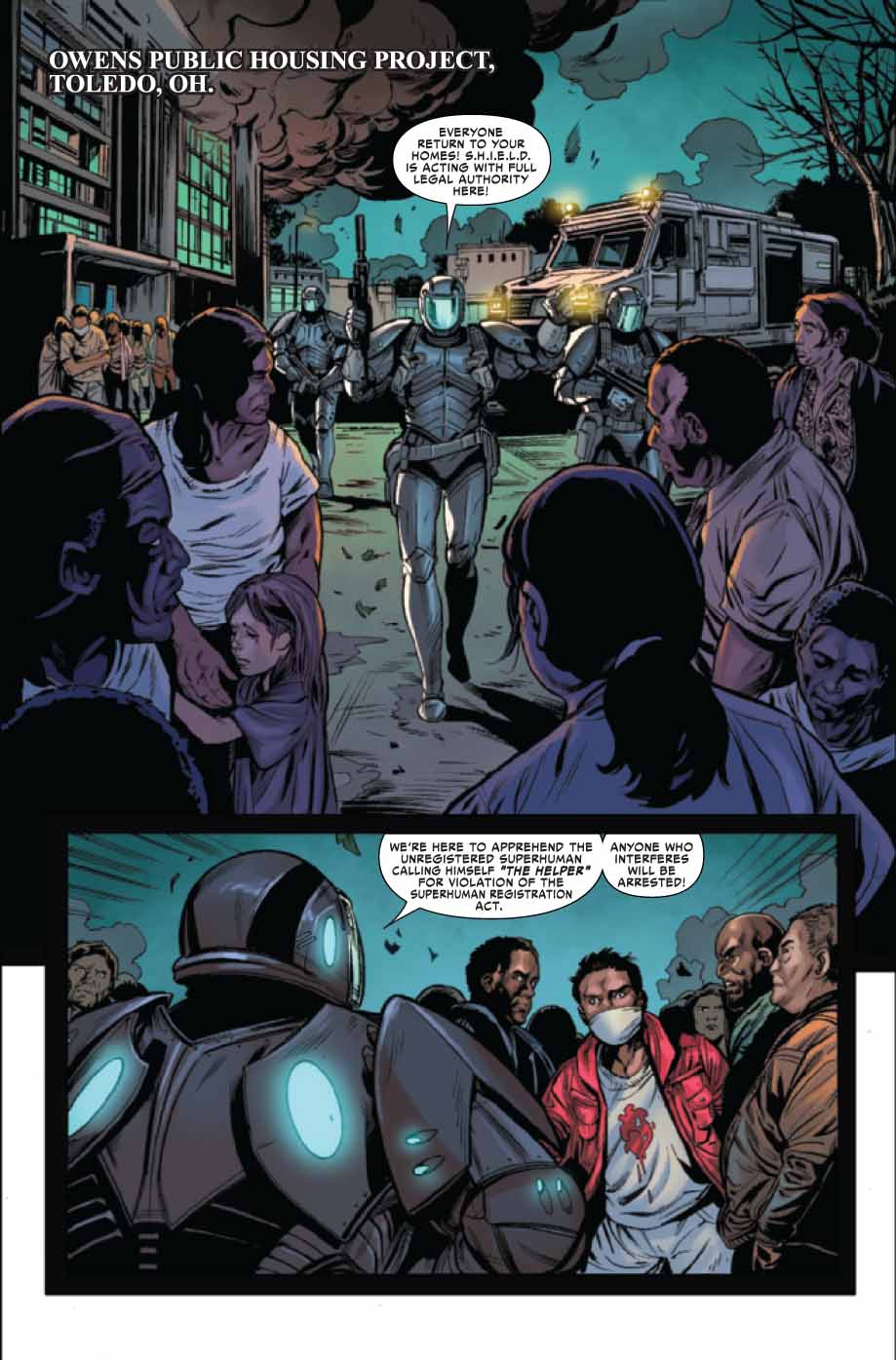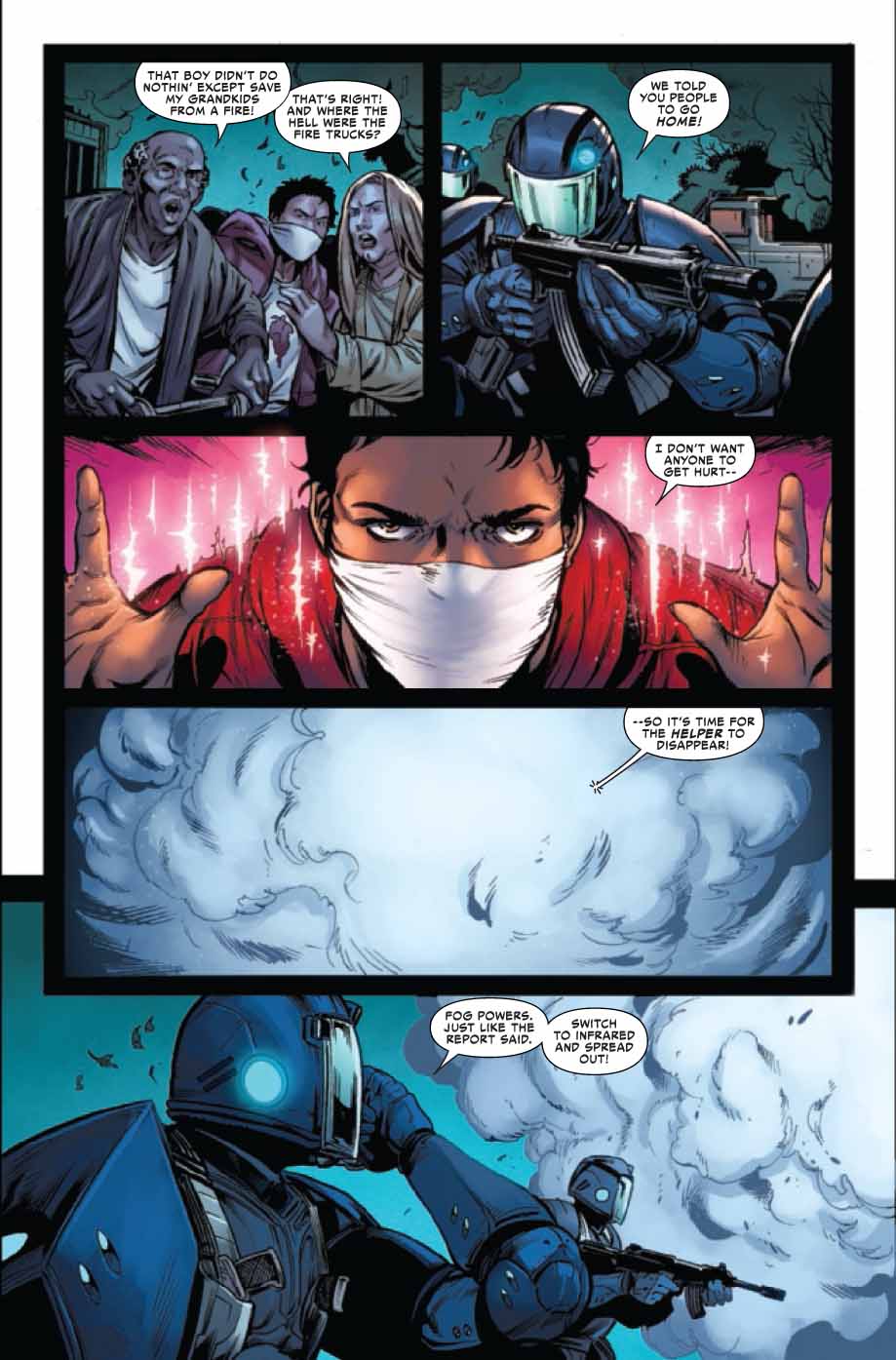 CAPTAIN MARVEL: MARVELS SHAPSHOTS

#1

Written by: Mark Waid.

Art by: Claire Roe

Covers by: Alex Ross, Claire Roe.

Description: A team of heroes fights a stirring battle for the safety of the planet. A young woman struggles with desperation and despair, trying to cope in the modern world. But that's only the beginning. A tale of inspiration within inspiration, as we see how the world's marvels have inspired others - and how they've been inspired themselves. Featuring Captain Marvel, Ms. Marvel and a few surprises.

Pages: 40.

Price: $4.99.

In stores: Feb. 24.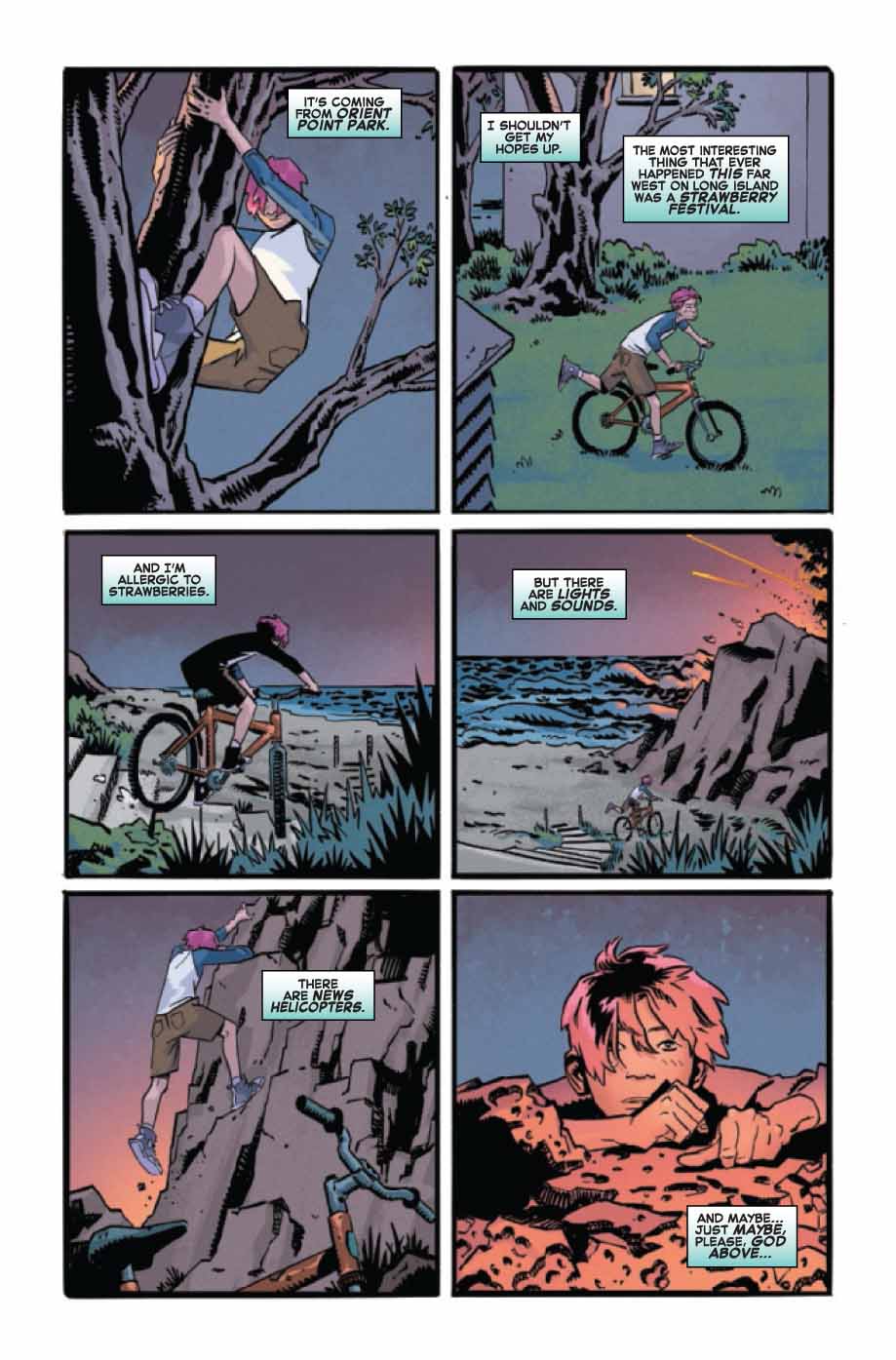 On sait combien de snapshots sortiront ? Et les protagonistes ?
Huit : Avengers, Cap America, Cap Marvel, Spidey, les F.F., Sub-Mariner, les X-Men et Civil War.
Tu es le meilleur, Doc. Pas comme toute cette bande de flemmards qui participent sur le forum…
Dixit Jack

Le copiage est-il de la flemmardise ?
Bien sur que non Môssieur… J'ai fait marcher mes petits doigts sur mon smartphone… À tel point que je vais faire une pause tiens…